New York Jets vs. Jacksonville Jaguars: Live Score, Highlights and Analysis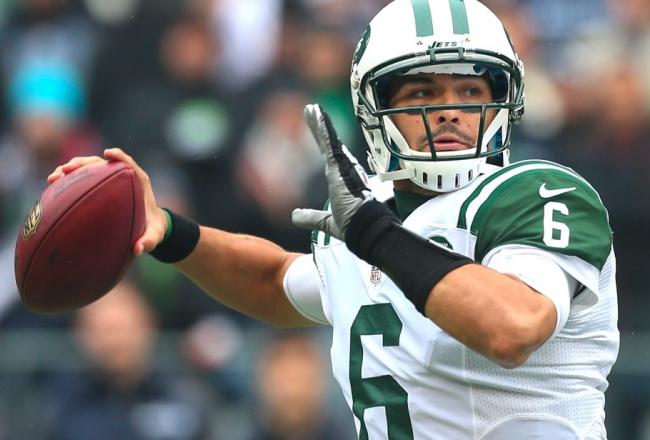 It wasn't pretty, but the Jets found a way to hold off a furious Jacksonville comeback to get to six wins.
The Jets won this game with their running game and defense, by credit Sanchez for not throwing any interceptions and making the big throw at the end of the game to keep their drive alive.
The Jaguars were unable to convert on third downs and were victims of drops by inexperienced receivers. Henne was not stellar, but he did not get a lot of help from his supporting cast.
FINAL
Jets 17, Jaguars 10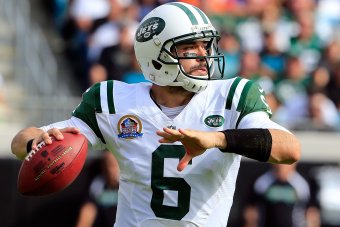 Sam Greenwood/Getty Images
That wraps up this one. Thanks for following along!
:15 4th Qtr
INTERCEPTION!
Pressure from Coples forces an errant throw that is easily intercepted by Lankster. That ends the game.
FINAL SCORE: Jets 17, Jaguars 10.
ANOTHER 4th down conversion by Henne. Unreal.
Inexcusable on the part of the Jets safeties. In that situation, you simply cannot give up that long of a play.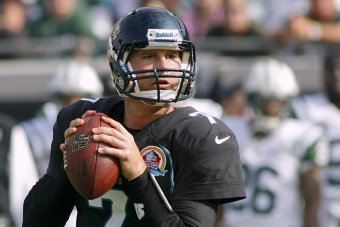 Phil Sears-USA TODAY Sports
Henne hits Shipley on the 4th down! HUGE gain to the 42!
Ruling stands. 3rd and 15.
I don't know why this is taking so long. It is very obvious that he was out of bounds.
This play will go under review. It looks like he stepped out before he turned to catch the ball.
Elliot makes a big, 16 yard catch, but he stepped out of bounds! The play is negated.
1:10 4th Qtr
The Jaguars are struggling to get a completion, as the Jets are playing tight man coverage as opposed to sitting in a prevent defense.
1:52 4th Qtr
Rex Ryan seems content to put this game in the hands of his defense, and for good reason. With under two minutes to go and no timeouts and 80 yards to go, the odds are in the Jets favor.
After taking a beating from the media after getting benched last week, this was the throw Sanchez had to make at a critical juncture in the game.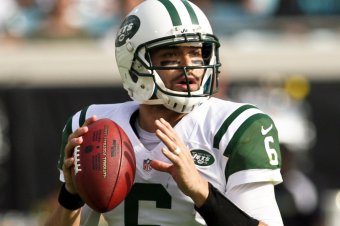 Rob Foldy-USA TODAY Sports
A HUGE play from Sanchez to Cumberland down the middle for 37 yards. Great throw and read by Sanchez, who needed a big play in the worst way.
2:56 4th Qtr
After two runs for 2 yards, the Jets are faced with a third and long situation. Time is now for Sanchez to make the throw when it counts.
4:00 4th Qtr
Elliot drops yet another pass, but this one was a much more difficult pass. Still, a better, more experienced player like Cecil Shorts likely makes that catch.
The Jets take over with four minutes to kill, and both teams have all of their timeouts.
5:00 4th Qtr
The Jets respond with a three-and-out of their own, and escaped disaster when Malone barely got his punt off.
Cromartie is still not on the field.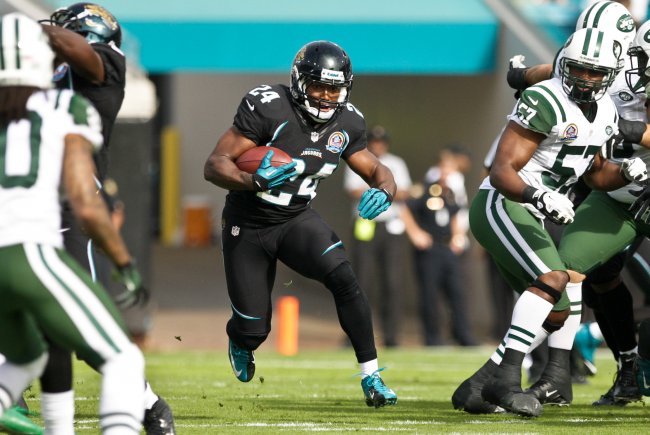 Rob Foldy-USA TODAY Sports
That was not an easy drive by the Jaguars, as they were helped by penalties and Jets mistakes, but they found a way to punch it in nonetheless.
The time is now for the Jets to answer, but the Jaguars defense was able to get some much-needed rest after that drive.
7:07 4th Qtr
TOUCHDOWN JAGUARS!
Owens takes run to the edge and takes it all the way for a touchdown. Plenty of time left for the Jaguars to still tie this game up.
Cromartie looks alert on the sideline.
8:48 4th Qtr
Chad Henne scrambles on a third down, but is promptly taken down by Muhammad Wilkerson, but he draws a facemask call to keep the drive alive. The Jaguars, however, still need a touchdown to get back into the game.
Meanwhile, Cromartie is down after colliding with Yeremiah Bell in the head. He is getting up by his own power, but that looked like a possible concussion.
Ruling is reversed. Jaguars ball.
9:53 4th Qtr
FUMBLE
Blackmon fumbles and Eric Smith recovers. However, it appears as it Blackmon's elbow was down before the ball came loose. This will be reviewed, and Jacksonville will likely get the ball back.
10:50 4th Qtr
For the second time of the afternoon, the Jaguars have converted a third down. Just as importantly, they are finding a way to get the ground game going to prevent from being one-dimensional.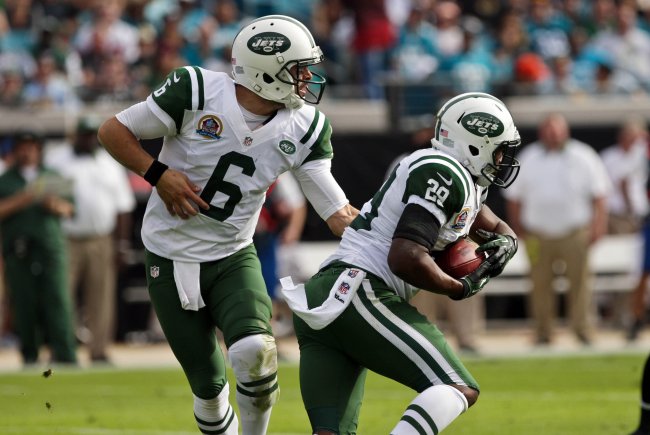 Rob Foldy-USA TODAY Sports
12:00 4th Qtr
TOUCHDOWN JETS!
The 34th rushing attempt by the Jets is a Bilal Powell touchdown. The Jets may not need to throw a pass all game the way they are moving the ball on the ground.
The Jaguars, now down a pair of touchdowns, need to make some big plays through the air to get back into the game. The way this game it going, it doesn't appear likely.
12:30 4th Qtr
The Jets are running all over the Jaguars, this time with Bilal Powell. Now in a goal-to-goal situation, and Sanchez has just handed the ball off.
This article is
What is the duplicate article?
Why is this article offensive?
Where is this article plagiarized from?
Why is this article poorly edited?

New York Jets: Like this team?