Athletes We Wish Had Twitter Accounts
Ronald Martinez/Getty Images

It's hard to remember what life was like before Twitter.
How did we get our news? How did athletes antagonize each other about missed calls? How did we know everything there is to know about Brandon Spikes' astrological chart?

Twitter has offered all of us sports fans unique insight into the minds of the athletes we spend most of our time, talking, writing and arguing about. It has given us a way to get to know them better than ever before. And it has also given those athletes more opportunities than ever before to publicly embarrass themselves and have it immortalized in Internet history forevermore.
For a few unlucky ones, Twitter has been perilous; for most athletes, though, it has given them a fun way to communicate with the fans and with each other.
While most athletes are already big fans of Twitter, here are some of the guys—past and present—we wish would jump on the bandwagon.
Begin Slideshow

»
Bruce Bennett/Getty Images

Nobody knew just how much Tim Thomas had to say until he couldn't stop himself last winter, when he refused to go to the White House with the rest of the Boston Bruins to celebrate their Stanley Cup win with the president. Thomas isn't a fan of the Obama administration, and due to "ideological" differences he opted to stay home.

On his Facebook page, he wrote:
I believe the Federal government has grown out of control, threatening the Rights, Liberties, and Property of the People. This is being done at the Executive, Legislative, and Judicial level. This is in direct opposition to the Constitution and the Founding Fathers vision for the Federal government.
This, of course, sparked an enormous PR disaster for Thomas, who quickly transitioned from one of Boston's most beloved athletes to one of its most criticized.

How does someone with so much to say on Facebook not use Twitter? Facebook is so yesterday. Twitter is where it's at. Come on over.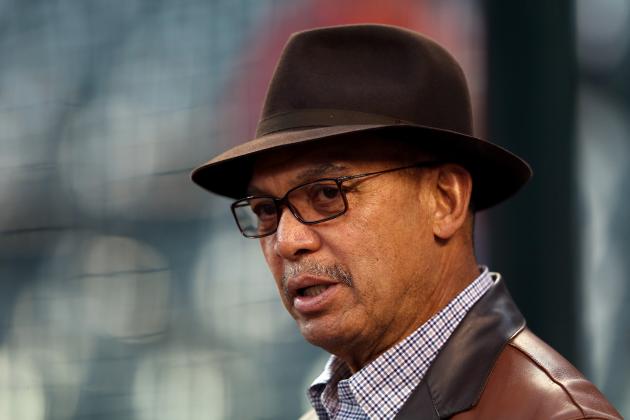 Leon Halip/Getty Images

It seems like Reggie Jackson always has something to say. He would put today's most outspoken athletes to shame. He was the original. And he has plenty to teach today's stars.

For evidence, see his message to the New York Jets in 2011. The Jets, notorious for their trash talking, were heaping it on Tom Brady and the Patriots in the midst of the players, but Jackson—who knows how to talk a big game but also knows how to reel it in—told the Jets (and specifically, Antonio Cromartie) via USA Today:
What are you talking about? What are you doing? Shut up, play football. What are you talking about [Patriots coach] Bill Belichick and these people for? Spend your time looking at film, spend your time knocking down a pass. What are you doing? You're not affecting Brady; you're wasting time.
If he had Twitter, he could say those kinds of things to the Jets all the time. And every other athlete/team that doesn't know when to just stop.
Yes, I am a sucker for the Miracle on Ice and everyone knows it. But how can anyone not love the guy who was at the center of one of the greatest athletic accomplishments in the history of American sports?

Mike Eruzione was the captain of the U.S. hockey team that beat the Soviets against ridiculous odds in the 1980 Olympic Games. He's the perennial underdog. He's the perfect example of a player who made his name on his drive and his heart rather than his God-given talent. Though his impact was crucial to Team USA's accomplishments, he was the only member of that team not drafted by an NHL team. Now, he's a motivational speaker and a general lover of hockey.
Maybe if he had Twitter, he could motivate the league and the players into finding some sort of compromise and putting hockey back on the map before it dies completely. He does, after all, motivate for a living.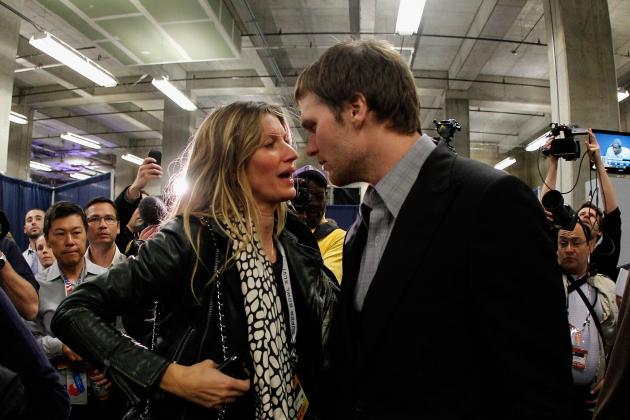 Rob Carr/Getty Images

The baby pictures alone would make this follow worth it right about now.

Tom Brady, kind of like Derek Jeter, is one of those people you just want to know more about. You want to know if his life is really as glamorous as it seems to our eyes, with all of the Ugg photoshoots, and the supermodel wife, and the McDreamy-esque hair (that reference just made me a ginormous loser, I'm well aware).

But the great thing about Brady is that he seems to be pretty beloved by his teammates even though his life seems so perfect off the field, so you have to figure even his football-related commentary would be worth subscribing to. And anyone who saw the epic fake Facebook discussion between Brady, Manning and every other NFL quarterback knows they wish everyone on that list would sign up for Twitter, stat.

But I'm pretty confident that football aside, there are plenty of people out there who would love to be privy to his life behind the scenes. Because it involves Gisele.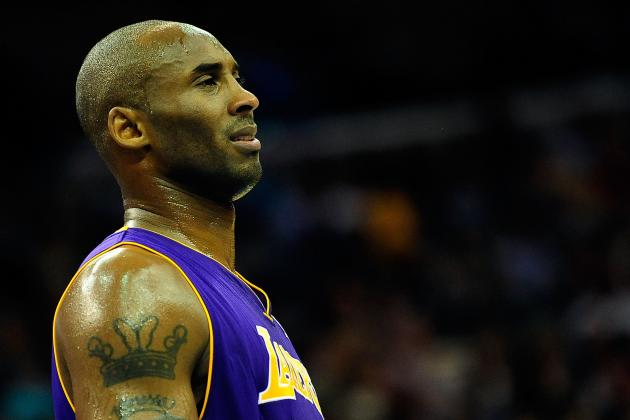 Stacy Revere/Getty Images

The L.A. Lakers are constantly one of the teams subject to the most scrutiny in all of the NBA, and it's for good reason: They're one of the most consistent contenders in the league, as well as one of the teams that seems to be constantly dealing with a steady stream of ceaseless drama. And yet the player who's been at the center of that team for the last 16 years can't give us any insight into what's going on behind the scenes because he doesn't have Twitter.

It makes sense that Kobe Bryant doesn't tweet, despite the fact that his one-time partner-in-crime was one of the very earliest adopters. He seems like the type to keep his personal business between his ears and, in terms of basketball-related business, in the locker room. But don't you want to know how he feels about playing with Dwight Howard and Steve Nash? Don't you want to know whether he and Andrew Bynum were buds or frenemies? Don't you at least want to know whether his injuries are something serious to worry about?

It makes sense that Kobe doesn't tweet. It seems like a move masterminded by his personal PR team. But it still would be fun to know more about the inner workings of the mind of one of the NBA's most dissected players.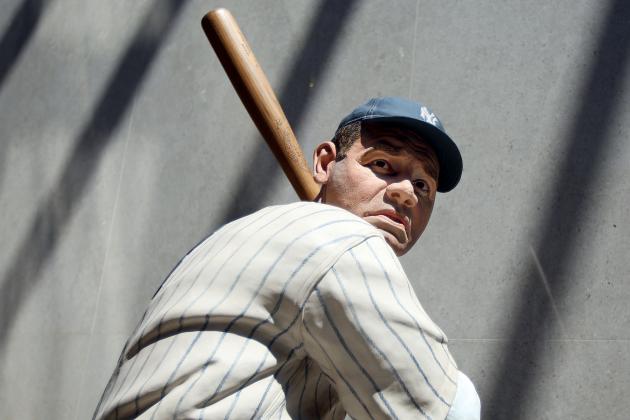 Jim McIsaac/Getty Images

Imagine if Twitter existed when Babe Ruth's relationship with the Red Sox was falling apart. Imagine if he could tweet after every game in which New York dominated Boston, or after every championship the Yankees won. Imagine if he could use technology to sound off on how he really felt about being dispatched from the monster he helped build in Beantown.

We don't really know how Ruth felt about his situation because obviously, back in the day, there wasn't a medium for players to use to sound off. Maybe it was better that way—it probably got players into far less trouble with their franchises. But something like Twitter gives us so much insight into the players we love—what they're like behind the scenes, how they think, how they feel about their teammates, owners and franchises.

With someone like Ruth, we'll never really know what went on behind the scenes.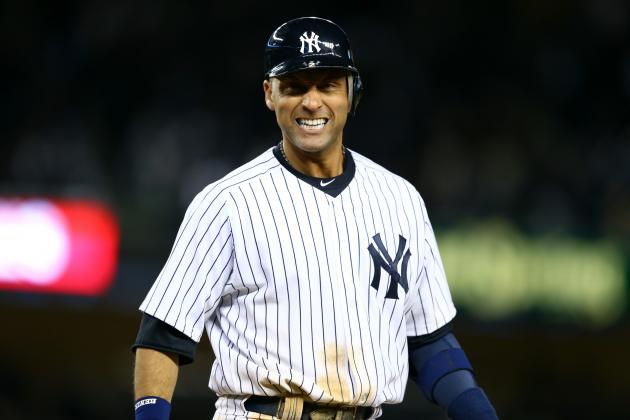 Al Bello/Getty Images

Derek Jeter may be the polar opposite of his much talked-about teammate in terms of how he feels about media exposure, but he'd be no less entertaining of a Twitter follow.

With Jeter, however, it's easy to see why he doesn't tweet. Tweeting seems like it would be Jeter's nightmare. This is one of the most private people on the planet, not just in the world of sports. If there's anything he could possibly keep to himself, he's going to keep it to himself.

But still, with someone like Jeter—who is so famous and yet whom we know so little about—it's impossible not to wonder what goes on inside his head. Or inside his penthouse.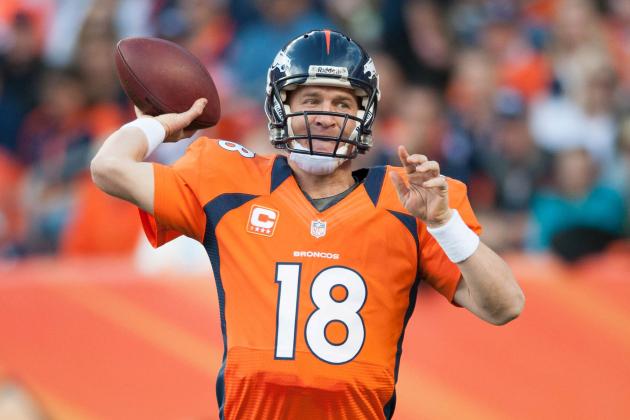 Dustin Bradford/Getty Images

Obviously, Peyton Manning didn't pen the scripts for his spectacular MasterCard commercials, but with a delivery like that, you know that he has to be a pretty entertaining guy, regardless. I'd follow him just to see him live tweet during any of his brother's Super Bowl appearances. Or just any of his brother's games in general, because you know he'd have plenty to say.

Manning seems like one of the more personable QBs in the league, but on top of that, the one thing all of his teammates say about him is that he's one of the best students of the game out there. Not that he has time to tweet or anything, and not that he wants to give anyone insight into what goes on inside his head because then they'd be as smart as he is.

It's a bummer that so few elite quarterbacks tweet because we want to know what they're really thinking, especially when they're watching each other play. In fact, someone should get on that immediately. Lock up a deal with Peyton Manning to live tweet games.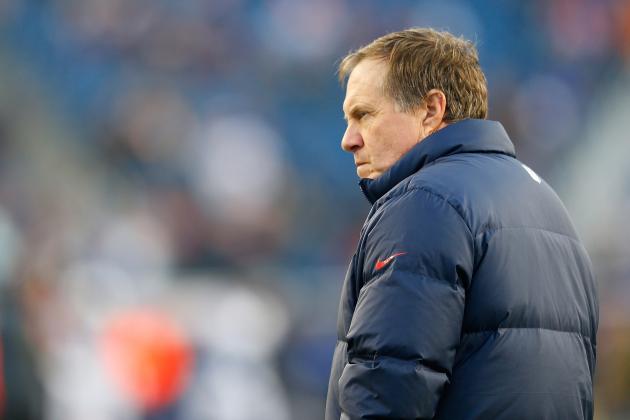 Jim Rogash/Getty Images

So he may not be an athlete, but he's more famous than almost all of the athletes he coaches, and there are few coaches in this day and age who are scrutinized as heavily as Bill Belichick.

Plus, love him or hate him, you have to admit that he's a pretty smart dude. He'll try anything and everything to give his team an edge, for better or worse.

It may not seem like it, but Twitter is actually the perfect forum for someone like Belichick because there is nobody his enemies want to trash talk more, and there is nobody who loves to prove he's smarter than everyone else in the football-loving world.
Plus, we've all heard the stories about how Belichick loves to humiliate his players when they give up huge plays; he could do that so much better, outside of the film room, with Twitter. If Belichick tweeted, his players would never forget when they did something wrong. And they'd never do it again, either.

No, Belichick would never join Twitter—in fact, he may be the last person in the sports world who would ever join Twitter—but we'd love it if he did.
Donald Miralle/Getty Images

Because he's one of the most ferocious players in the NFL, everyone at least respects Ray Lewis. Those in Baltimore revere him, as they should; he's been a staple of the Ravens—and the heart and soul—for so long that he's more recognizable than the quarterback.

Plus, for a linebacker, he's been able to make his career last a long time. It has to make you curious, at least. What does he do to keep himself in shape? What does he do in the offseason? Does he ever do anything that doesn't involve training? And more importantly, how can every other linebacker in the NFL mold himself after him?

Lewis is the leader of a defense that is historically one of the best, and he'll go down as one of the best to ever play the game. It's natural to want to know more about him.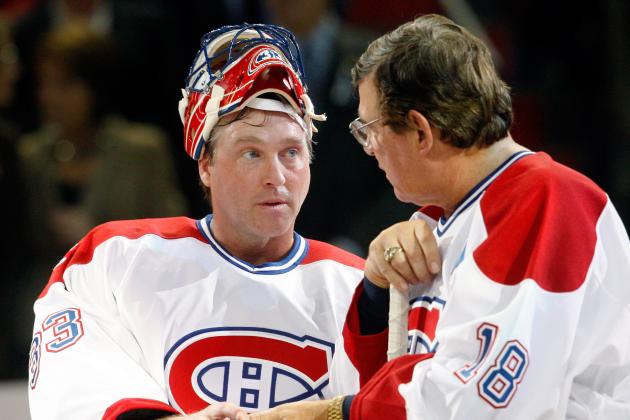 Richard Wolowicz/Getty Images

Now that the lockout has ruined our ability to appreciate hockey, what are these guys doing, anyway? They should all be tweeting, obviously. (Or maybe some of them shouldn't…)

Even if Dave Bolland needs to have his Twitter privileges revoked, maybe Patrick Roy can pick up where he left off. He doesn't have to worry about getting fined. He's not in the league anymore. He can do and say whatever he wants—about the lockout, about his career, about anything.

And at the very least, as one of the best goalies in the history of hockey, he probably has a few virtual pointers he could hand out to today's netminders while they all wait for the NHL to start back up again.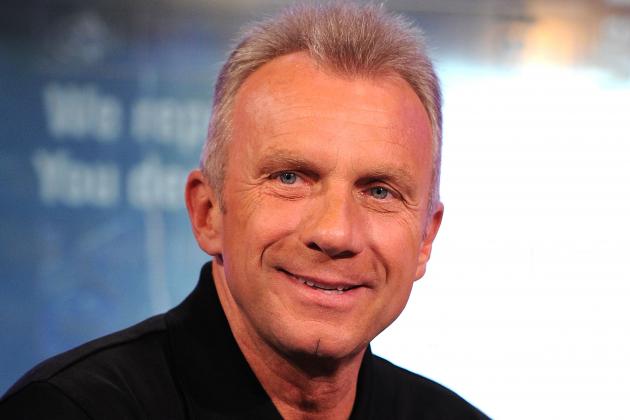 Jason Kempin/Getty Images

We're constantly comparing modern-day NFL quarterbacks to Joe Montana. He's the gold standard. We even get to hear plenty about what today's stars think of the biggest legend of all. And yet, we don't ever get to hear what Montana thinks about any of them.

Montana is the owner of some of the most memorable accomplishments in football history as well as some of the most memorable moments. But like so many other old-timers, we feel like we don't get enough of his personality. Well, putting him on Twitter would solve that. Does he think that Tom Brady is the next him? Or what about Peyton? Or Eli? Or Aaron? What does he think when he watches them play? What does he eat for breakfast? Is it Wheaties?

Plus, now that his alma mater is back on top of the college football world for the first time in, like, forever, we know he wants to talk about it.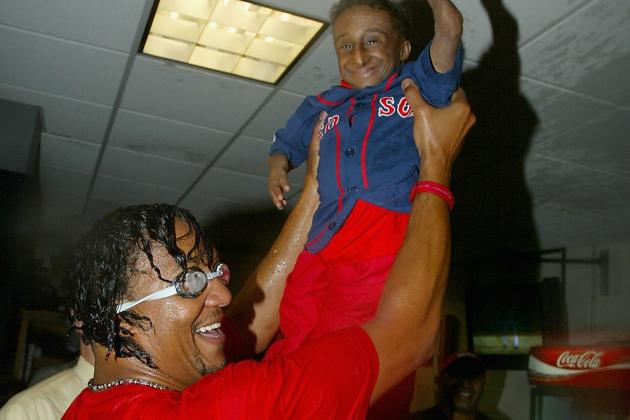 Al Bello/Getty Images

Here we have the owner of some of the most precious quotations in sports, though those outside of the cities in which he's played have been devastatingly deprived of his charms. Pedro Martinez says and does the kinds of things you have to look at more than a few times because if you don't, you will wonder forevermore if it actually happened.
Twitter, of course, would immortalize all of those things.

This is a guy who declared a little person to be the official good luck charm of the curse-busting 2004 Red Sox. He waxes poetic about sitting under a mango tree (still not quite sure what that means, almost 10 years later), and he had no problem throwing an elderly man to the ground when he felt like his personal space was being invaded. And doesn't "The Yankees are my daddy" sound like something far more suitable for Twitter than a television interview?


We know Kevin Garnett has no problem baring his soul in the presence of the media. We know he has plenty to say. We've heard stories from his former teammates about just how colorful he can be; we've heard the controversy come right from his mouth. He's called out opponents' ownership for making unsavory comments about him and his teammates; he's called out former teammates for jumping ship to join enemy territory.
Why, then, doesn't KG tweet about it?

Maybe KG doesn't have time for Twitter. Maybe he doesn't have the patience for it. Maybe he's not passive-aggressive enough and instead prefers to do his talking the traditional way. But for someone who's often regarded as the biggest trash talker in the league—as well as one of the NBA's most emotional players—there are plenty of fans who would endorse the idea of him taking to the interwebs to unleash after a particularly big game.
Source: Athlon Sports
Back when Larry Bird was in his prime, his rivalry with Magic Johnson was one of the best in the NBA. Even to this day, the rivalry between those two is still regarded as one of the best ever, mostly because the two of them were two of the greatest ever. One of them tweets; it's time for the other to get with the program and join him.

If Twitter existed back when Magic and Bird were sparring on the parquet floor, it would have been magical. During all of those years when the Lakers and the Celtics constantly battled it out for NBA supremacy, there were no two players more scrutinized and more revered, and watching them exchange barbs on the court and then carry it over to Twitter would have been a treat for fans everywhere.

But since the Internet wasn't used by the masses during their glory days, we'd settle to see some friendly banter in contemporary times. Or we'd settle to hear what Bird really thinks about the way today's stars are carrying on his legacy.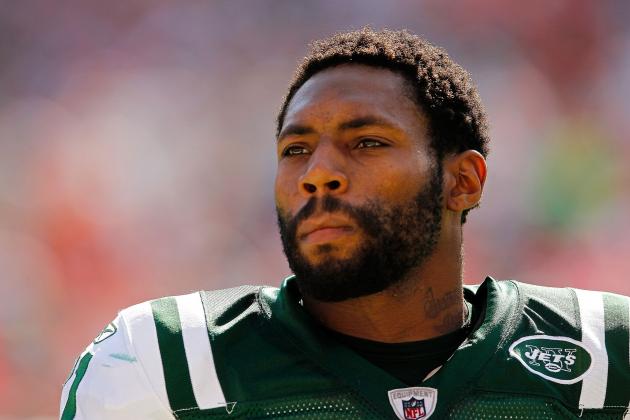 Mike Ehrmann/Getty Images

This is a guy who loves to talk. He puts wide receivers to shame. He will never pull any punches when he thinks you're terrible, or when he thinks you slighted him, or when he thinks you got a call that you shouldn't have gotten. He used to have a Twitter, but deleted it for seemingly obvious reasons. And what a shame that was.

If he tweeted, he wouldn't have to wait for the media to surround his locker if he wanted to trash talk Tom Brady. He could do it any time. He wouldn't have to wait for someone to stick a recorder in his face if he wanted to call Brady an "a------". He could do it whenever he wanted, to Brady or to any other player, and he could do it as often as he wanted. In fact, if he and Brady both had Twitter, they could cut out the middle man and just have it out themselves.

Plus, there's been so much drama surrounding the Jets this season—wouldn't it be nice to know what one of the team's most outspoken players really thinks about what's going on?

It's easy to see why he doesn't tweet anymore, but maybe if players didn't live in constant fear of penalties for sharing their true thoughts in 140 characters or less, we would still be able to experience the joys of Tweeters like Cromartie.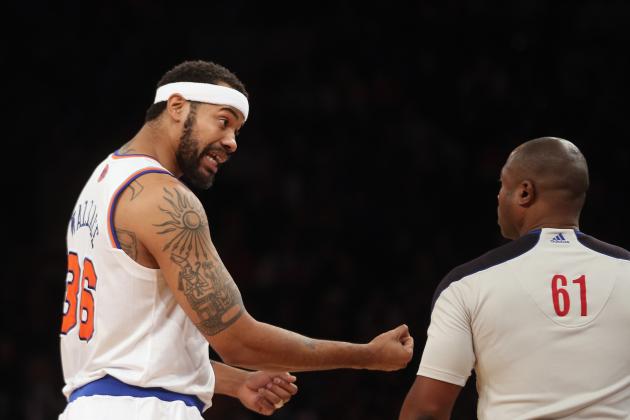 Bruce Bennett/Getty Images

We don't know if Rasheed Wallace has a real Twitter and just gave up on it before having a chance to get it verified, or whether a fan just gave up on impersonating him back in '09, but either way, 'Sheed doesn't have time to tweet:


I REALLY dont get how all these guys keep up with this twitter thing. Im busy as hell.
— Rasheed Wallace (@RWallace30) July 19, 2009

He, for one, is too busy playing in the NBA until he's 80.

For a while, Wallace was a key component of one of the NBA's most exciting teams—and franchises—in Detroit, and though it may have fallen from great heights, 'Sheed has not. In fact, he's played for more than one of the most storied franchises in basketball—most recently, the Knicks—and he's played with some of the most storied players. If he tweeted, he could shed some insight on what it's like to play with some of the best. Or on what it's like to be him, because that seems like it would be kind of entertaining, too.

Anyone who's gotten fined for talking too much should have Twitter, period. He needs an outlet.


Jonathan Daniel/Getty Images

A-Rod has been one of the most recognizable faces in baseball for the entirety of his career—even before he took his talents to one of the most media-saturated cities in the world. Maybe that's why he doesn't tweet; there's nothing he could possibly tweet that we wouldn't find out anyway.

But the great thing about A-Rod is that he's not only personality. He is—or was, for most of his career—one of the most exciting players to watch as well. His talent on the field and in the batter's box was a force to behold, but given the fact that he dated Madonna and allegedly has a painting of himself as a centaur in his house, you have to believe his off-the-field exploits would be just as entertaining to track.




The great thing about Jonathan Papelbon is that he isn't the kind of guy who ever holds anything back. If he thinks he should close for the AL at the All Star game instead of Mariano Rivera—even as a mere fourth-year closer—he was going to say it. If he thought that Boston's management was cheap and he deserved way better than whatever they were offering, he was going to say it. If he thought Manny Ramirez was a clubhouse cancer, he wouldn't hold back.
And his more innocuous commentary has always been pretty classic, too. In 2008, while Red Sox Nation was preoccupied with an injury to David Ortiz, Papelbon lightened the mood by claiming he had an injury to his left elbow, telling Boston.com:
The official diagnosis is "Elton John surgery." It's all good, man. Just got to ice it. There's no surgery needed for Elton John. It's just kind of nagging, kind of like Elton John songs.
Does it always makes sense? No. But is it amusing? Absolutely. These days, it seems like there are so many dry personalities in the world of baseball; it needs more guys like Papelbon. And so does Twitter.
The best part about Papelbon was that he talked a big game, and he talked a lot, but for the most part, he could always back it up on the field. He's finished third in the league in saves twice. He was a key component of the Red Sox 2007 championship, and not just because of his sweet dance moves. Every great team needs a great closer, and Papelbon can always be counted up on to be that.
So if he wants to run his mouth a little, whatever. He's kind of earned the right to do so. We just wish he would do so on Twitter, so we could all be privy to his thoughts 24/7.
For someone who is the proud owner of so much outlandish, hilarious (intentionally or not) commentary, it really is a shame he doesn't tweet. Twitter was made for someone like Charles Barkley. We love him because of his personality and because of his lack of a filter. This is the guy whose analysis of the Dream Team was, "David Robinson, Patrick Ewing, Michael Jordan...This is like spring break in the ghetto." (It's No. 7 in the video.)

Imagine the kinds of Twitter battles Barkley would have with other players, retired and present.

In fact, the more that you ponder it, the more you start to think that Barkley's lack of a Twitter account isn't really his choice…or maybe he doesn't need to tweet because he just says the kinds of things most people would only dare say online.

It does, however, provide opportunities for those out there who are dedicated enough to create fake Charles Barkley accounts, which have a disturbing number of followers.