Michigan Football: What Switch to West Coast Offense Would Mean for U-M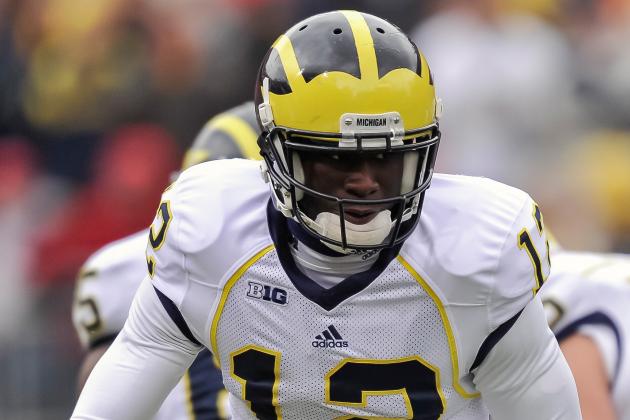 Jamie Sabau/Getty Images

We all know the kind of offense Michigan's coaches are striving for; an offense that resembles Bo Schembechler's teams of old.
However, it will take time to implement the right players to run this offense.
So what will it look like once it is in place? Even though Al Borges hates to give it a label (and rightfully so), we all know the characteristics a typical Michigan offense should have.
Begin Slideshow

»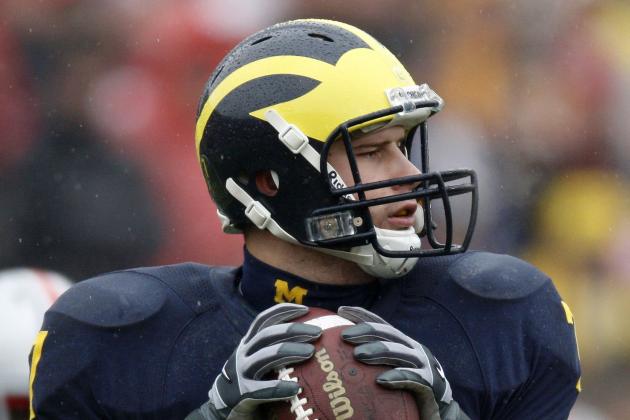 Gregory Shamus/Getty Images

Gone will be the days of running quarterbacks such as Denard Robinson, but I think fans will be fine with that.
We will once again see tall, dropback, pro-style passers, and it will be a welcome sight to Michigan fans.
Devin Gardner will be a step in that direction next year as the starter, but Shane Morris will be the ideal quarterback once he has the reigns.
We will once again see Michigan quarterbacks with pinpoint accuracy, cannon arms and of course long futures in the NFL.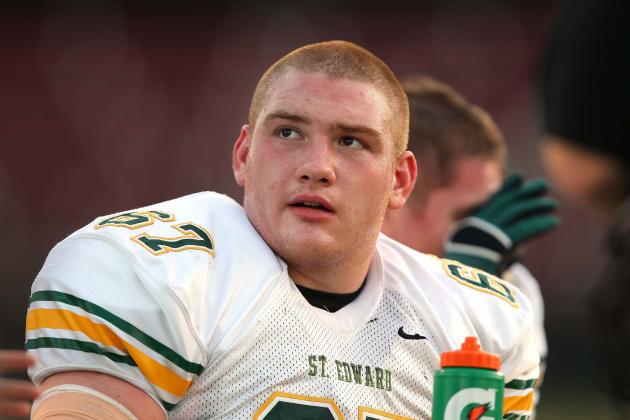 Danny Wild-USA TODAY Sports
Kyle Kalis
It has been way too long since we saw Jake Long taken as the No. 1 overall pick in the 2008 NFL draft. We really haven't seen any dominant Michigan linemen since then.
Again, that's about to change. As a whole, the strongest unit on Michigan's 2012 and 2013 recruiting classes is the offensive line crop.
In fact, we'll probably see two linemen from the 2012 class starting next season. Kyle Kalis figures to be a lock, and who the other one is remains to be seen.
However, it won't be long before we once again see an immovable wall up on that Michigan offensive line. Mammoth, 300-plus-pound linemen will become the norm, paving the way for a bruising ground game.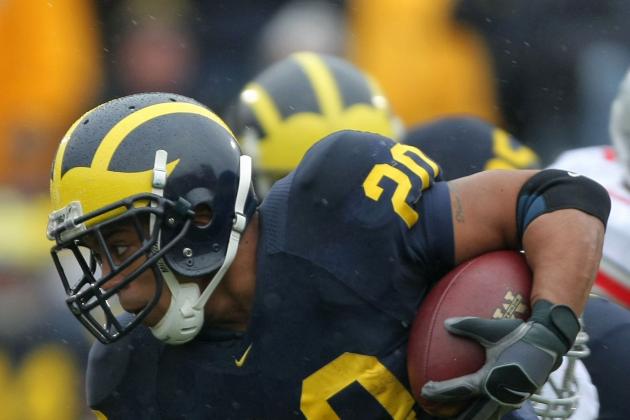 Harry How/Getty Images

It has been way too long since we've seen the punishing ground game Michigan football is known for.
We last saw it with Mike Hart, but haven't really gotten a taste of it since.
With the questions at running back and on the offensive line next season, we probably won't see it quite yet in 2013.
Thomas Rawls has the potential to be that punishing back sometime in the future, but it wouldn't be a surprise if he doesn't pan out either.
If Derrick Green comes to Michigan, he could certainly be that back sooner rather than later.
It will be a welcome sight when we see Michigan running backs who weigh at least 220 pounds, are willing to do all the dirty work and who can carry the ball 30 to 40 times per game, willing the team to victory.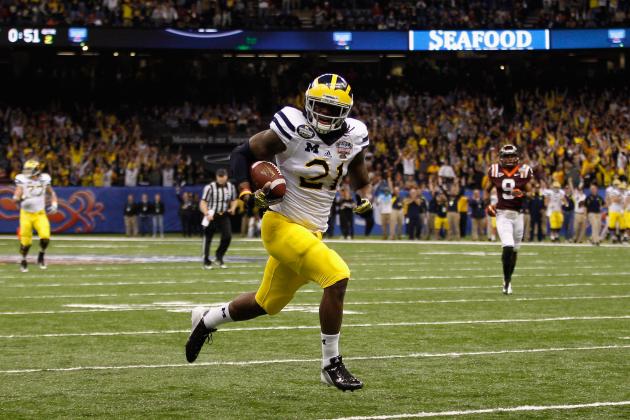 Chris Graythen/Getty Images

Personally, I loved Tay Odoms and currently like Jeremy Gallon and Drew Dileo, but it is time to get the big, physical receivers back here at Michigan.
Junior Hemingway was the last one we saw with the ideal body type, standing 6'1" and weighing 225 pounds, but we still haven't seen enough of those types of receivers over the last few years.
Again, that will all be changing quickly. Amara Darboh has the ideal body size, standing 6'2" and weighing 220 pounds, and should definitely make an impact next year as a sophomore.
Jehu Chesson has the height, standing 6'3", but needs to add weight and is still extremely raw.
However, the receivers Michigan has committed in the 2013 class are what this offense really needs. Jaron Dukes stands 6'4" and already weighs just under 200 pounds, while Csont'e York stands 6'3".
Huge, physical receivers that are great blockers and willing to do the dirty work will become the norm once again in this Michigan offense.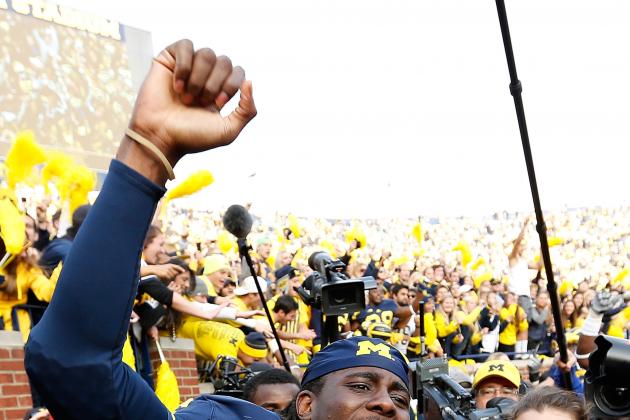 Gregory Shamus/Getty Images

Let's face it: a pro-style offense will lead to more victories in the Big Ten. This has been and always will be a smash-mouth league, Spread offenses aren't built to succeed in this conference.
Sure, we'll see the best of the best spread offenses put up yards and points, but it won't be a trend or anything.
Another reason a smash-mouth kind of offense is so crucial is because it helps out your team's defense so much. Facing that kind of offense every day in practice will go a long way in toughening up a team's D.
Once all of Hoke's players are implemented to run this kind of offense, it will be a lot of fun to watch.