The Hottest Sports Newcomers of 2012
Image via top2best.com
2012 will go down as one of the greatest years in sports history.
We were able to witness greatness so many times we lost track.
Alabama won another title, Eli took home his second Super Bowl trophy, America was America at the Summer Olympics and dominated like no other, Alex Morgan redefined what a beautiful athlete looks like, the Giants of the MLB brought home another World Series title, and Maria Sharapova reminded me that she is one of the greatest of all time.
And now it's time to add more mayhem to this year in sports with a list of the 25 Hottest Newcomers of 2012.
Enjoy.
Begin Slideshow

»
Jason Kempin/Getty Images

Missy Franklin and Michael Phelps got lots of media attention this past year, and for good reason.
But what about Dana Vollmer? All she did in 2012 was win three more gold medals to add to her trophy room. Oh, and she broke the world record for the 100m butterfly. No big deal.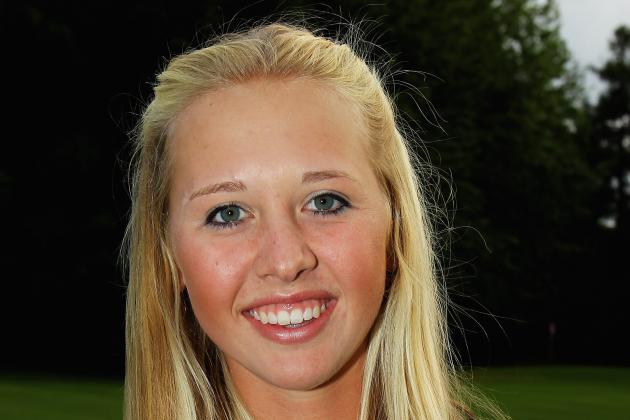 Matthew Lewis/Getty Images

Jessica Korda is only 19 years old, but she is already beginning to look like a true champion golfer. It won't be too much longer before she starts winning on a weekly basis and making a run at being named golfer of the year.
She spent 2012 enjoying her first career LPGA tour win after beating out five other women in a six player playoff.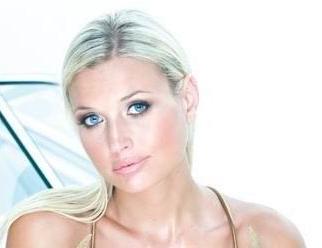 Image via allstarpics.net
Roxy Louw might not win a trophy or be named surfer of the year, but when has that stopped me from acknowledging her beauty?
The South African surfer is now mainly traveling around the world modeling but she was once a bad ass surfer. Whether she comes back to the sport she loves or continues winning at life, either way works for me.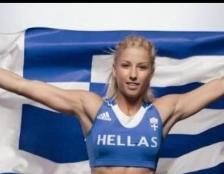 Image via christianpost.com
I was always told that if you don't have anything nice to tweet, don't tweet at all.
If Voula Papachristou had been told the same thing, she wouldn't have been tossed from the Olympics, and could have possibly made a run at a gold medal.
Consider this a lesson learned. Moving on.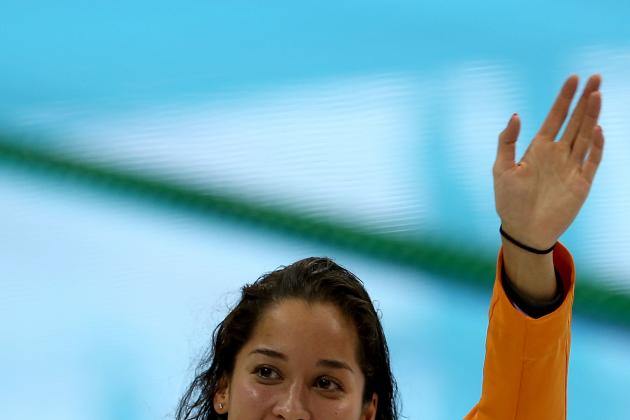 Ronald Martinez/Getty Images

Ranomi Kromowidjojo is used to winning Olympic medals. After winning two in 2012 she now has a total of three gold medals and one silver medal.
Just in case you were asking, it is pronounced Kromowidjojo and not Kromowidjojo. Wait, you can't hear me, can you?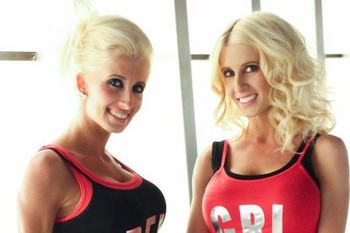 Image via examiner.com
You don't have to come from oblivion to make this list. You just have to be part of a set of beautiful blond twin sisters that just so happen to race fast cars professionally.
Say what you want, but I stopped listening twelve minutes ago. These two are perfect examples of what Paris Hilton could become if she applied herself to something more useful than a Las Vegas hotel room.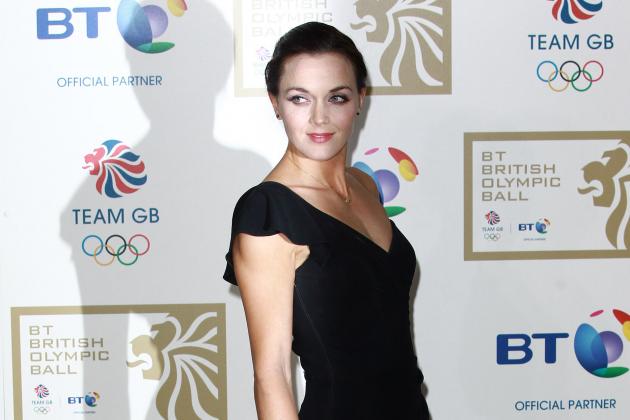 Fred Duval/Getty Images

Put Victoria Pendleton on a bike and it doesn't matter which country she represents, she just dominates.
Maybe she will return for the 2016 Summer Olympics in Rio so we can enjoy that tight spandex suit.
Image via summergames.ap.org
Jonelle Filigno doesn't seem to have the following I thought she would after Canada nearly defeated USA in the semis of the Olympics women's soccer tournament.
Was I the only one watching this year? She is making us all love women's soccer. And she has a teammate that just may be one of the hottest soccer players in the world.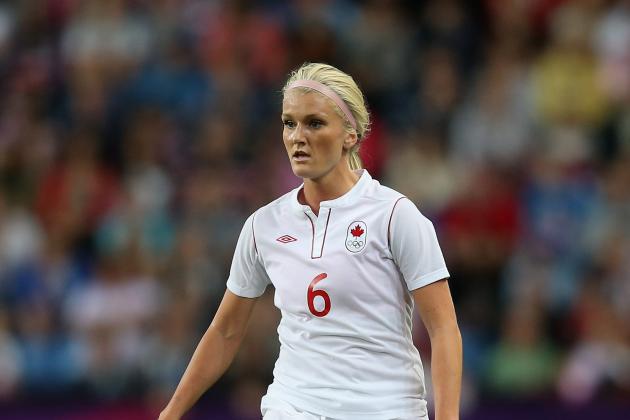 Julian Finney/Getty Images

Jonelle Filigno's teammate? Kaylyn Kyle.
Kaylyn is the blond on the pitch that you asked all your buddies about following that exhibition game back in July. Yes, this is the same woman.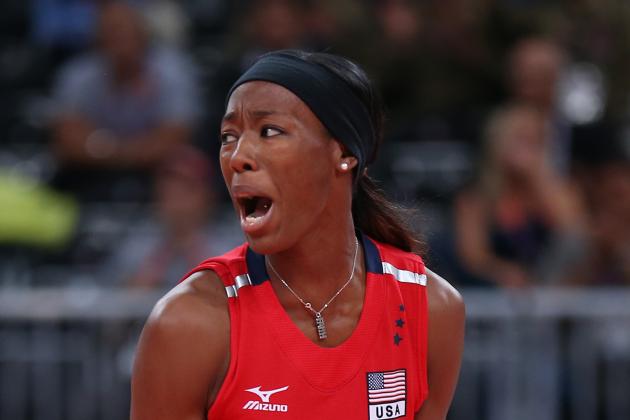 Elsa/Getty Images

Destinee Hooker can jump higher than Dominique Wilkins, Dr.J, Kobe Bryant, and Shawn Kemp.
Pretty impressive for a 6'4" female volleyball star.
Ian Walton/Getty Images

No medals, no problems. Christina Vukicevic is still winning at life.
She is only 25 years young and should have no issues making it back to another Olympic games.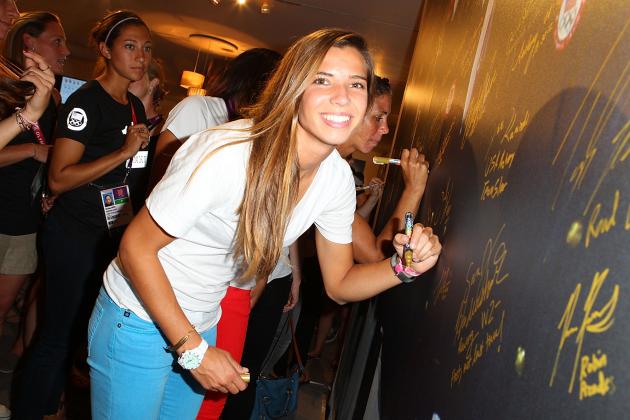 Joe Scarnici/Getty Images

Winning a gold medal is nothing to shake your head at, and in 2012, Tobin Heath helped the USA win one more in women's soccer.
Did I mention this wasn't her first gold medal? She won her first in 2008 during the Beijing Summer Olympics.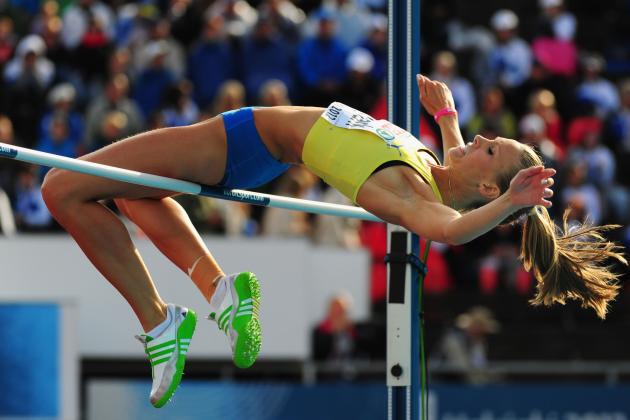 Stu Forster/Getty Images

Ebba Jungmark has an amazing body. That isn't just a compliment, it is a fact of life, buddy.
Her abs make me want to throw up in a box. She is just plain smoking hot and amazingly fit.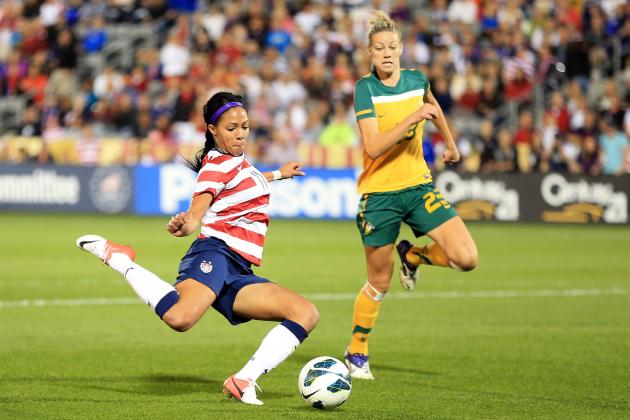 Doug Pensinger/Getty Images

Where did Sydney Leroux come from? She literally came out of the blue to become part of the deadliest scoring front any female soccer team has ever put together ever.
With Leroux, Morgan, and Wambach scoring goals, USA might be the hardest team to beat.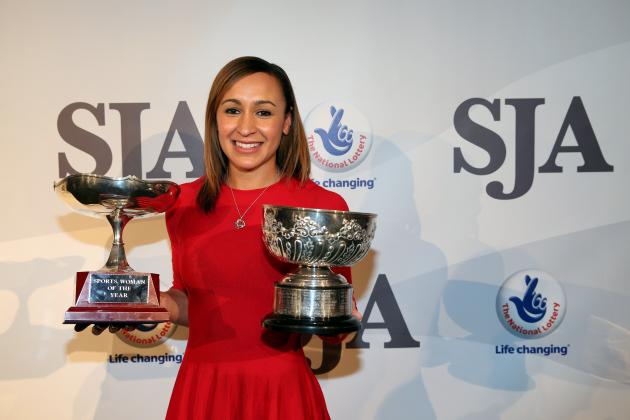 Andrew Redington/Getty Images

Only two things are bigger than Jessica Ennis in 2012. David Beckham, which will always be huge in London, and Big Ben.
And now that she is an Olympic gold medalist, she might want to invest in some bigger security guards.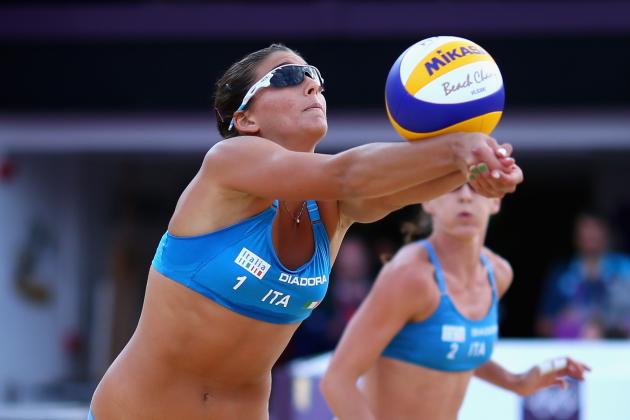 Ryan Pierse/Getty Images

Beach volleyball is not a fair sport.
How can you expect a man to sit at home, alone, and watch this sport without people getting the wrong idea? I mean, these beautiful women are closer to being naked than Angelina Jolie in any movie in 2011.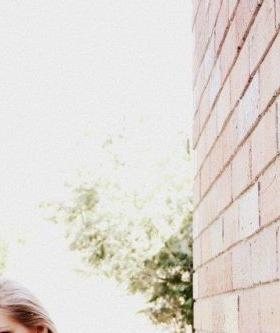 Image via listal.com
Thank you Chive. Thank you for finding this hidden gem for us.
After Meghan Hardin appeared on The Big Break, her career has exploded and she is now one of the female golfers to watch in 2013.
After watching this video back in June, I realized that I made some bad choices in my life.
Like, why didn't I decide to be a cameraman and film this video? Or even a suntan lotion applicator?
Where did I go wrong?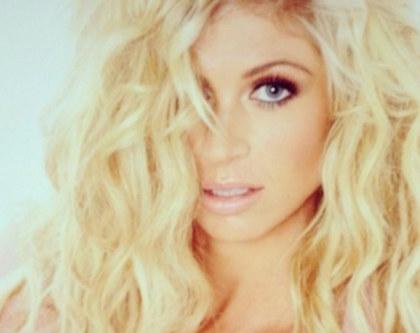 Image via cltampa.com
In an Olympic year, all bets are off. We are introduced to so many new faces and athletes that it is hard to keep track of those that almost made the cut.
Maggie Vessey never made it to London but she caught my eye. I am shocked she hasn't caught yours yet.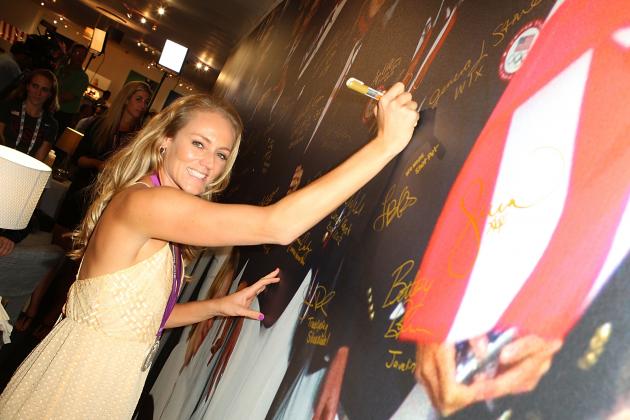 Joe Scarnici/Getty Images

At 35 years of age, Jennifer Kessy finally got her shot at Olympic gold, but fell one spot shy after losing to Misty May and Kerri Walsh in one of the most epic Beach Volleyball finals the Olympics have seen.
Never give up on your dreams.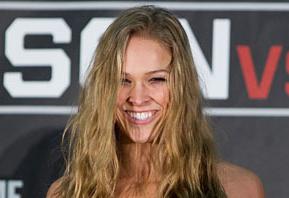 Image via faniq.com
If you don't know anything about Ronda Rousey, then chances are you got lost on the internet and somehow found yourself on this slideshow.
Because you aren't a sports fan if you don't know her.
She is the first female in the history of mixed martial arts to sign with the UFC. First ever. Her beauty is a bonus.
And her smile? Amazing.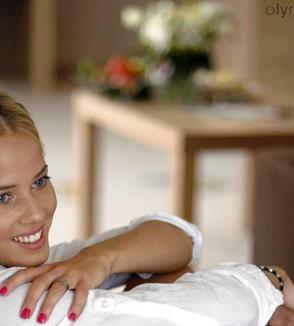 Image via olympicgirls.net
Antonija Misura. Antonija. Misura.
How does she not have a billion followers on Twitter? She is literally the sexiest female to ever rock a basketball jersey and I am including Claudia Cecilia Lampe Porras and Sue Bird in this discussion. Antonija blows them away on the beauty side. And it isn't even close.
Why can't we have an Olympics every year?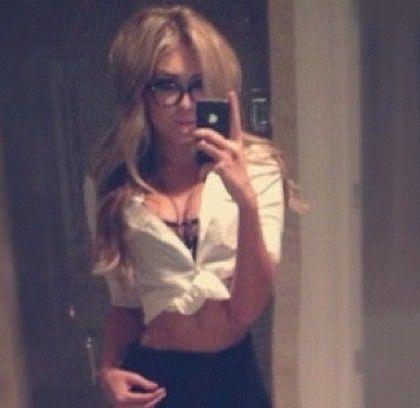 Image via twitter.com
In 2011, we heard a rumor that "The Great One" had a beautiful daughter named Paulina Gretzky.
In 2012, she broke Twitter after posting photos of herself. She had the best year for any non-athlete since Colt McCoy found out he won't have to start in Cleveland anymore. Yep, a Browns joke. Nailed it.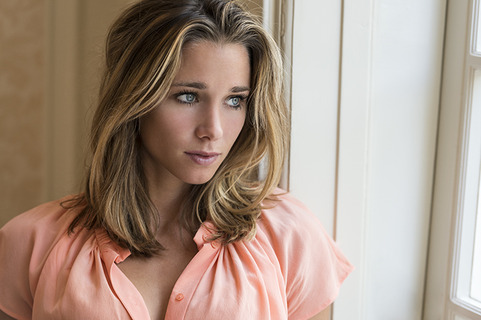 Image via s1.zetaboards.com
How does one person become such a star from a sport the world has yet to follow? Or is it just us Americans that don't follow field hockey?
Either way, Ellen Hoog is the reason I search my TV guide every week for international field hockey matches. Instead of an ESPN network dedicated to Texas, why can't we get one to focus on the obscure sports that need it?
Like field hockey.
Image via rsvlts.com
What year is complete without a female track athlete coming from nowhere to be the next big thing?
Michelle Jenneke of Australia is on the verge of being the 2013 Alex Morgan. And trust me folks, she will become that huge.
I warned you.