25 Sports Hotties Who Dropped off the Map in 2012
Image via love-nails.it
2012 was supposed to be the year we finally got to justify our love for Leryn Franco. It was the year we were going to see Amanda Beard make that miraculous comeback and defy the odds to win another Olympic gold medal. This was also the year we were going to watch Natalie Gulbis earn the title of hottest female golfer once again.
But none of that happened. The closest we got to Leryn Franco was a 34th-place finish in the Olympic qualifying rounds.
There are plenty of other women that we thought so highly of in 2011. Plenty of beautiful young athletes, WAGs and reporters we all believed were heading in the right direction that simply just fell off the map.
Here are the 25 biggest names. Enjoy.
Begin Slideshow

»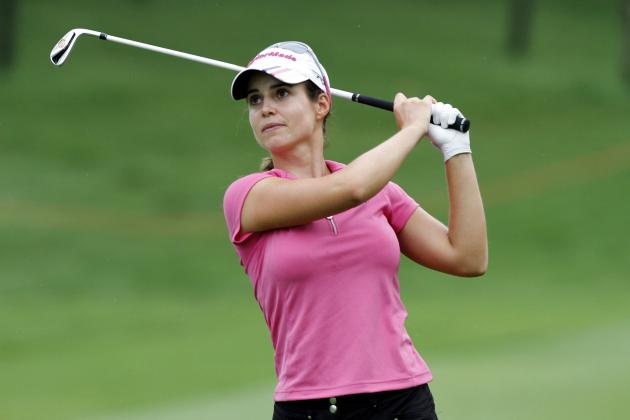 Stanley Chou/Getty Images

Beatriz Recari continues to excel on the LPGA tour. In the past few years she has gone from making the cut only eight times in 2010 to 27 times in in 27 tournaments in 2012.
Yet somehow we have forgotten about this beautiful Spanish golfer. I am not too sure how or why, but if she continues to get better, she needs a bigger fan following.
So come on, guys, get on it.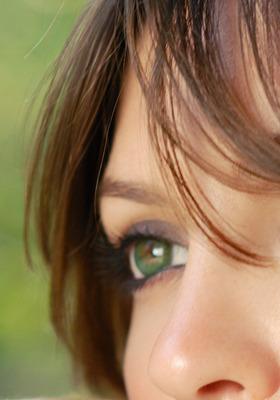 Image via robotvsbadger.com
I was blown away when I first heard about a beautiful female athlete that loved extreme sports like skydiving and wingsuit flying.
For those of you who don't know what wingsuit flying is, go watch Transformers 3.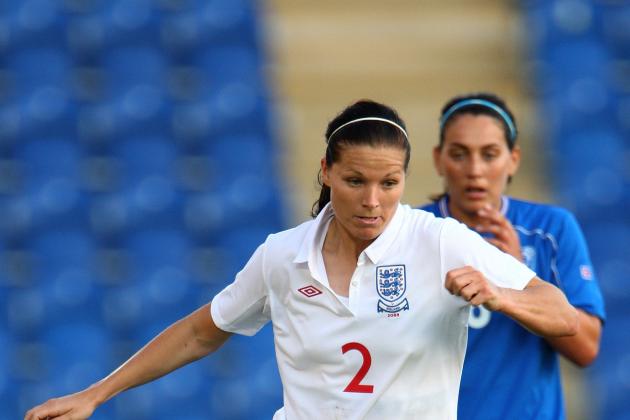 Phil Cole/Getty Images

I wasn't the only person that expected to see Rachel Unitt at the 2012 Summer Olympics. I mean, they were held in London, England, her home country.
But she didn't play on the Great Britain team and successfully found a way to make us forget she ever existed.
I guess we will just have to wait for the next World Cup.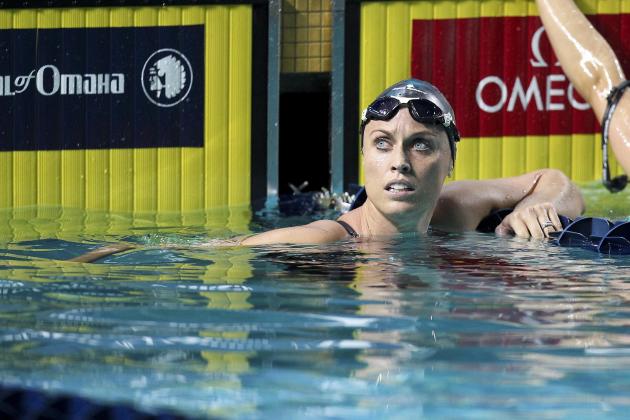 Daniel Shirey-USA TODAY Sports

In 2008, Amanda Beard made the US Olympic swimming team, which marked her fourth consecutive Olympic Games. She tried out for the 2012 team but failed to qualify, meaning her time with us is all but through.
We can still remember her as a former athlete, but don't go looking for her in 2016.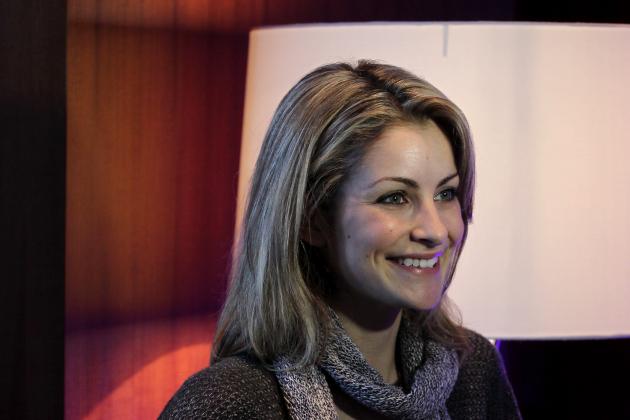 Christian Petersen/Getty Images

Tanith Belbin had a photo shoot for Men's Health in 2010 and left us all wanting to know more about the Canadian-American figure skater.
Since then, all we have had to endure is a fourth-place finish at the 2010 Winter Olympics and a retirement announcement that made even me a bit sad.
I think this isn't the last we shall see of Belbin. See you in two years.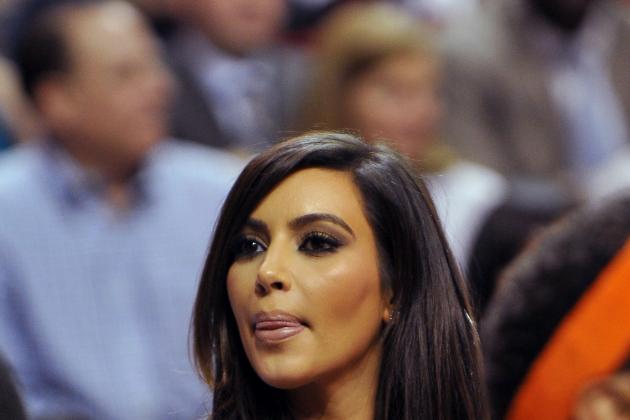 USA TODAY Sports

Well, this one is obvious. Kim Kardashian hasn't fallen off the entertainment map, just the sports world map thanks to her relationship with Kanye West.
But don't panic, she will be back soon. She always finds a way to come back to the athletes.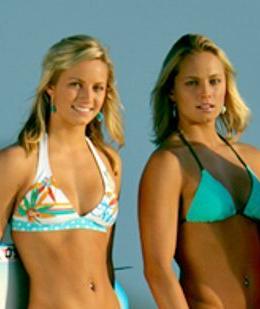 Image via eonline.com
Whatever happened to the Partridge Twins? At one point, they were all over my computer and then, all of a sudden, they vanished. The only thing we are left with is a dream of watching two beautiful twin sisters surf on the beaches of Hawaii.
If anyone could provide us with some explanation as to what happened, please do. These two beauties shouldn't be forgotten.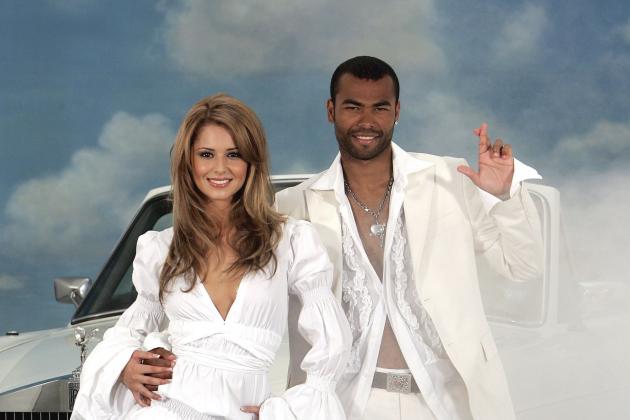 Chris Jackson/Getty Images

Cheryl Cole spent 2010 dealing with a cheating ex-husband, Ashley Cole. But then she decided to be a judge on X-Factor in the US and began a downward spiral that also cost her the cozy job of being a judge on the original British version of the show as well.
I just hope the good luck returns to her and all this junk can stop. She deserves something better than dealing with the crazy ex-husbands in Europe.
I am single, just saying.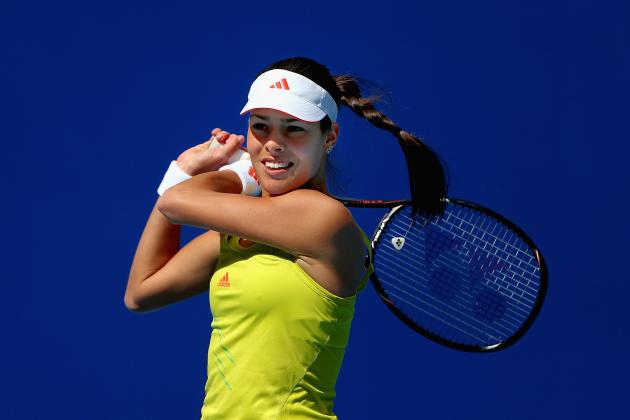 Feng Li/Getty Images

So not all of these women have fallen off the map completely. Just enough to have us question their whereabouts.
Ana Ivanovic was once the No. 1 tennis player in the world but has since traveled up and down the rankings.
I just feel that she shouldn't have to win a tournament for us to worship her. She is truly one of the hottest female athletes ever.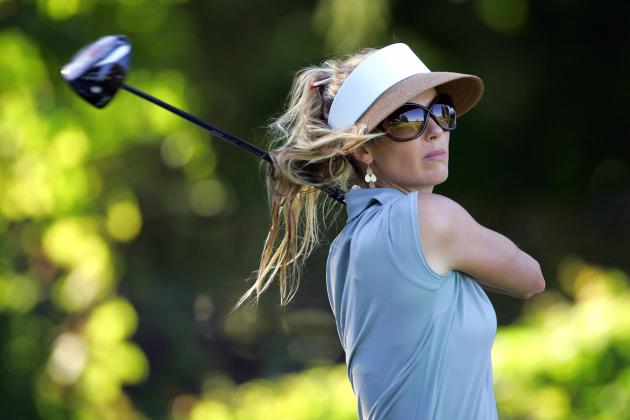 Michael Cohen/Getty Images

Anna Rawson has been a professional golfer since 2004, long before we heard the names Sandra Gal, Perry Swenson or Paula Creamer.
What I don't understand is where she has been since 2010. The rumors are that she has started her own golf tour in the faraway lands of Middle Earth and that she has become the queen of those lands.
But that is just a rumor.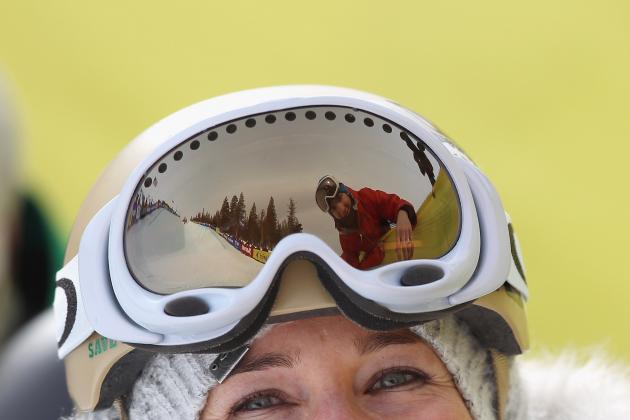 Ezra Shaw/Getty Images

There was a time when all anyone could talk about was Gretchen Bleiler and ESPN: The Magazine's "Body Issue" cover when she posed nude back in 2011. I don't think I can forget just how amazing she looked on that cover too.
But it seems as though we are in a year of darkness for the snowboarders of the world. The Olympics, for them, doesn't start until 2014.
So don't be sad if you haven't seen Bleiler recently, she is still around.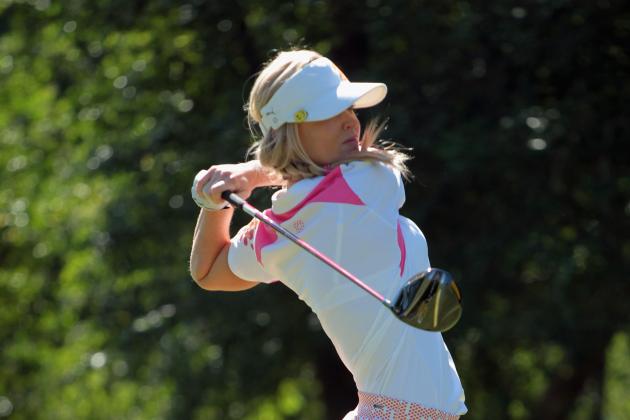 Scott Halleran/Getty Images

Golf just wasn't ready for a Blair O'Neal takeover in 2012 I guess. So we will just have to wait another year before it happens.
In the meantime, we can enjoy those beautiful modeling pictures she has helped cover the internet with. Thanks, Blair.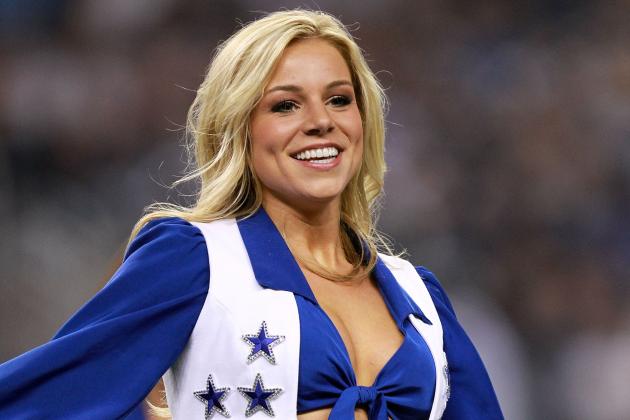 Ronald Martinez/Getty Images

David Nelson caught a touchdown pass and immediately ran over to his Dallas Cowboys cheerleader girlfriend, Kelsi Reich, to give her a hug and the ball.
Since then, all he has done is talk about that moment with his buddies because he hasn't done much else in the past twelve months.
Neither has his girlfriend, Kelsi.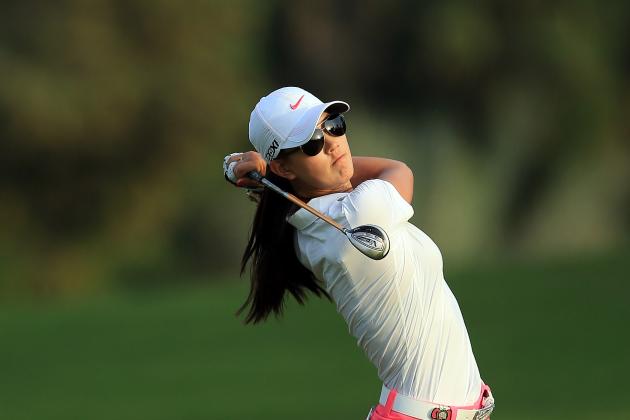 David Cannon/Getty Images

I am going to be honest with you. I haven't thought Michelle Wie has been relevant since 2009 so it comes as little shock to me that she would be featured on this list.
If you had to call any athlete overhyped and overrated, this would be the one.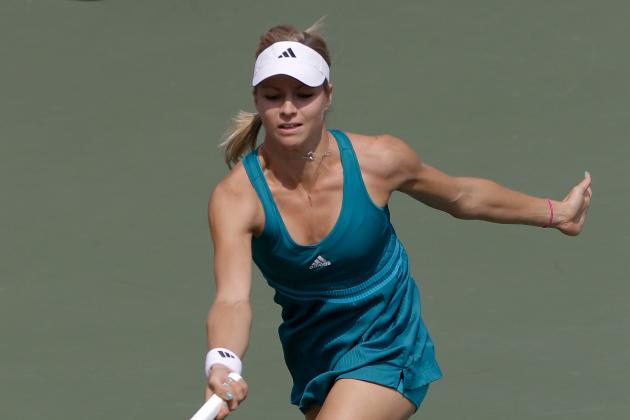 Chung Sung-Jun/Getty Images

Maria Kirilenko started dating Alex Ovechkin at the end of 2011. Since then, she hasn't done much else.
Maybe it has something to do with Maria Sharapova stealing all the spotlight over in Russia. Yeah, that's the ticket.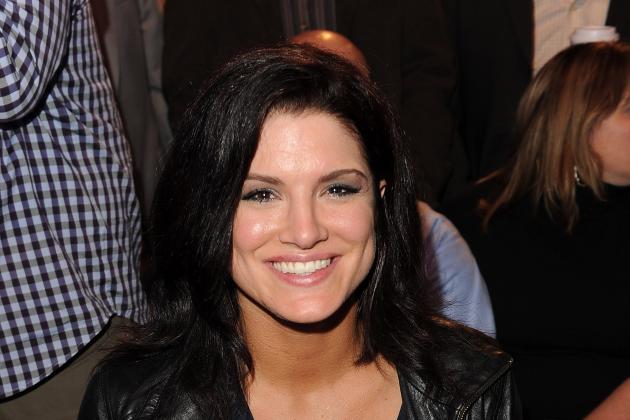 Jason Merritt/Getty Images

The last professional fight for the lovely Gina Carano was in August 200 . Since then, the only fight she has been a part of involves a stuntman and some Hollywood special effects.
I have done my best to milk the Carano train for all it is worth, but even I have trouble finding ways to use her in my work.
If she could just find a way to fight one more time. Just once.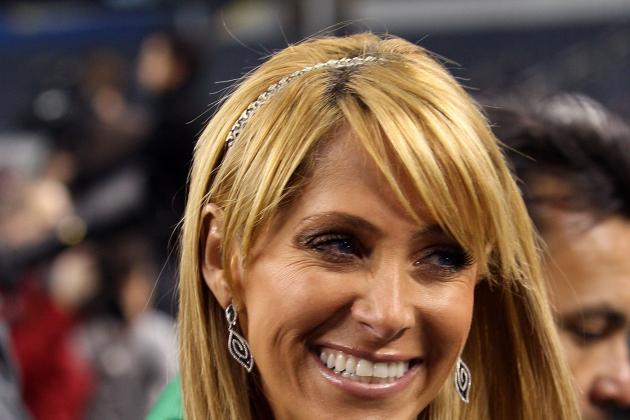 Michael Heiman/Getty Images

We haven't heard much about Sainz in awhile. The same can't be said for the Jets, whose immature actions led (in part) to her becoming a household name among sports fans a couple of years back.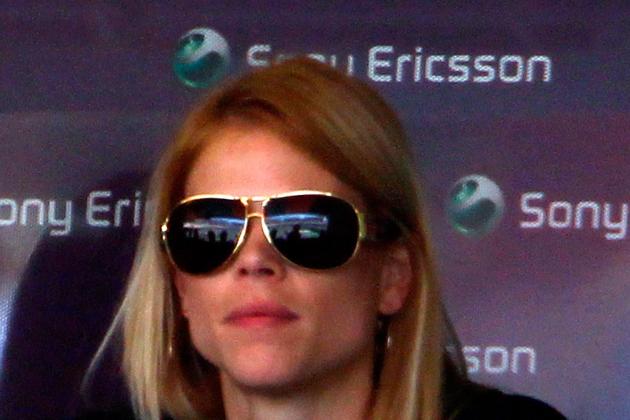 Al Bello/Getty Images

Everyone remembers the Year of the Tiger in 2010 when Tiger Woods became public enemy No. 1. His infidelity became legendary, and it even affected his golf game to the point where he hasn't been the same since.
In the middle of all the craziness was Elin Nordegren, his beautiful ex-wife. The woman had to endure more pain and media coverage than Madonna in the 80s. But then we stopped talking about the wild couple, and she managed to disappear for awhile.
Now that she is dating athletes again, we hope she is going to be back for good this time.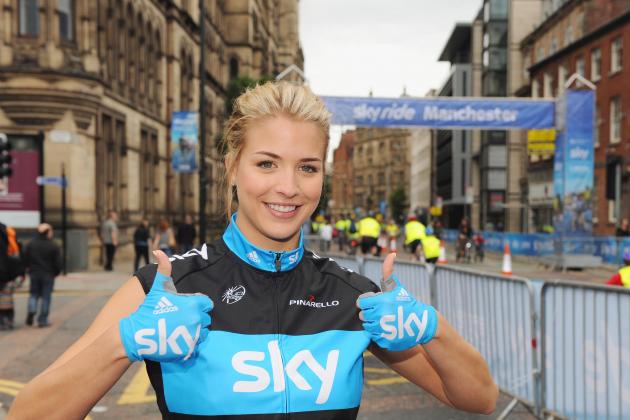 Clint Hughes/Getty Images

Gemma Atkinson was the WAG when it came to professional soccer players, but that changed in 2012.
She has moved onto her acting career and away from all the boys. Good for her but bad for us. We miss that gorgeous English glamour model.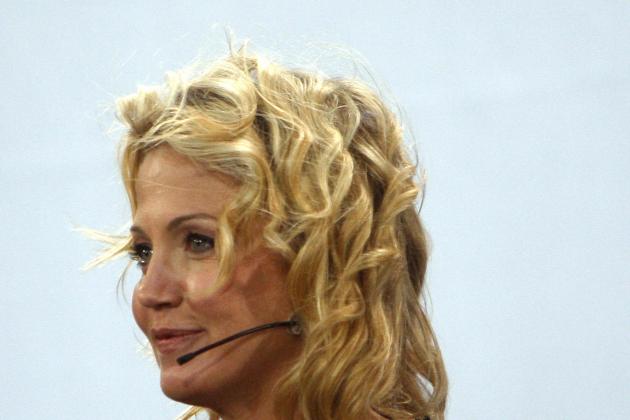 Jerry Lai-USA TODAY Sports

Michelle Beadle left ESPN for the greener pastures of NBC and left us in a world of hurt in 2012.
She didn't even leave until mid-year, but it feels as though she has been gone for 10 years thanks to the following she built in the previous few years.
This might just be the last time we ever mention the beautiful Beadle. I still hope it isn't.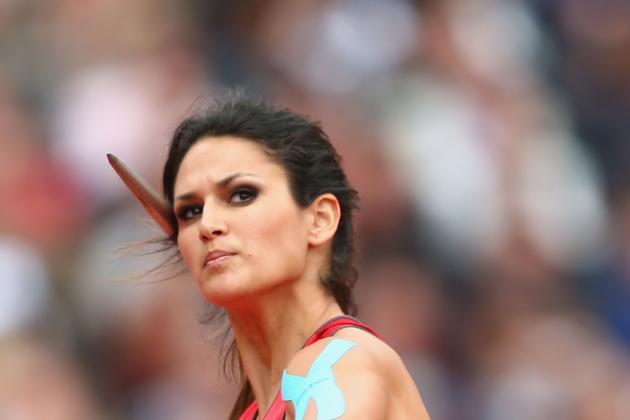 Michael Steele/Getty Images

Leryn Franco wasn't a complete shutout in 2012, but she didn't have the same year she had in 2011 by any means.
Her biggest accomplishment came when she finished 34th in the javelin throw at the Olympics. That is better than I ever did.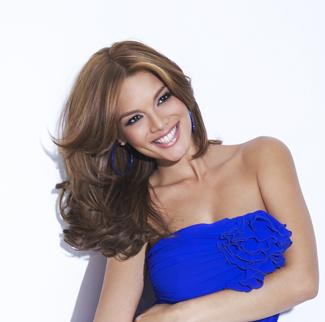 Image via missosology.info
It isn't rare to have a beautiful WAG fall off the map thanks to professional athletes changing their girlfriends more often than Jon and Kate changed diapers.
But Zuleyka Rivera wasn't just another WAG. She was dating J.J. Barea, and not one of us could figure out why.
She is still attached to the NBA point guard, yet somehow we forgot about her. Now I have been bewildered twice in one slide.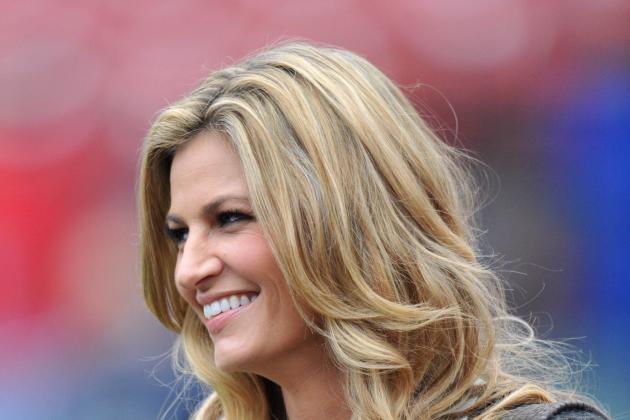 Peter G. Aiken-USA TODAY Sports

Erin Andrews didn't fall off the map in 2012. In fact, she left ESPN to move on to the next level of her sports reporting career.
However, comparing to her 2011, she wasn't as big this year outside of the hiring at Fox.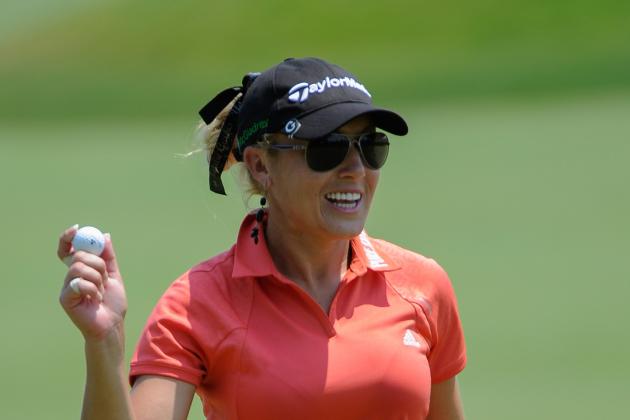 Benny Sieu-USA TODAY Sports

Every single year that passes I feel like we are losing Natalie Gulbis.
She was once the hottest female golfer in the history of women and golf, but today she is nothing more than just a female golfer that gets little coverage.
What happened, America?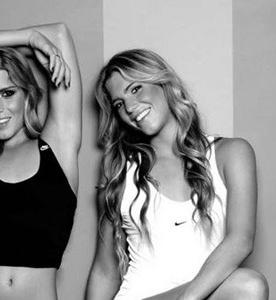 Image via devotedpics.com
How does a beautiful set of twin athletes go from top of the class to the bottom of the totem pole?
Simple. They retired from synchronized swimming. Not much else to say besides the fact that we will not be milking this cow anymore. Enjoy them while they last.