Is Stanford Becoming a Football Superpower?
Use your ← → (arrow) keys to browse more stories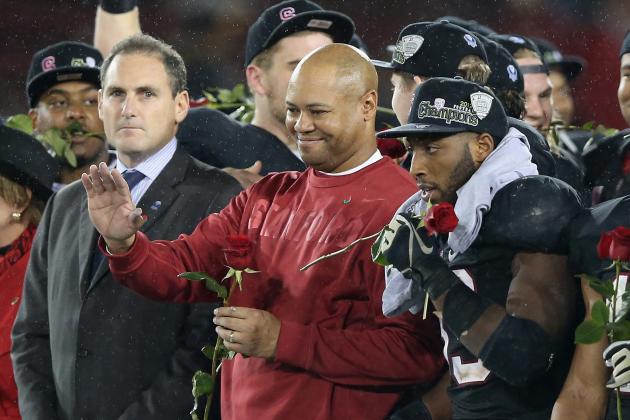 Ezra Shaw/Getty Images

STANFORD, Calif. (AP) -- The diagram David Shaw has for the future of Stanford football is on a simple sheet of paper resting on the coach's desk. The itinerary for this week: Wednesday at Palo Alto High School. Thursday in Ohio. Friday in New Jersey and Saturday at the Virginia state championship game. On Tuesday, assistants hit Northern California, Southern California, Houston, Louisiana and Ohio. Three of those coaches traveled to different places Wednesday.