Live Blog: Boston Celtics vs. Philadelphia 76ers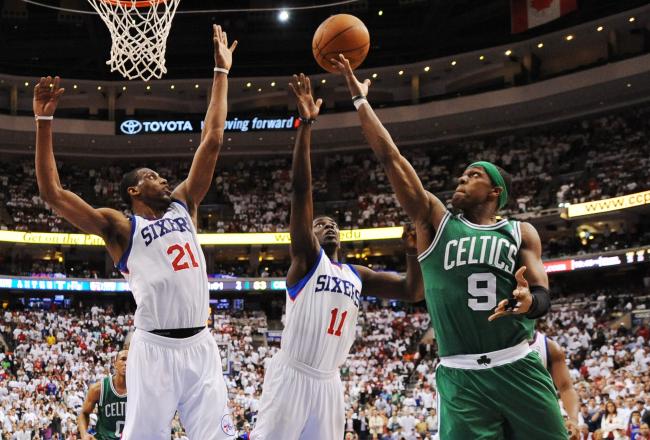 Celtics vs Sixers
Drew Hallowell/Getty Images
The Boston Celtics and the Philadelphia 76ers have a lot in common so far this season.
They both are gritty east coast teams. They both are led by great point guards who love to pass (Jrue Holiday is second to Rajon Rondo in the Eastern Conference assist leader race).
But more importantly, they both have aspirations of going deep into the playoffs.
This weekend the Atlantic Division foes have a two-game weekend series to see who is going to take the lead in chasing down the Big Apple teams in the Atlantic Division...
Right now, Philly goes into the second game up one after Evan Turner did just enough to over shadow Rajon Rondo's triple double and beat the Celtics in OT Friday night.
Final score: Philadelphia 76ers 95, Boston Celtics 94.
In a tough fought, East coast battle Evan Turner took over and well, the C's did not have an answer.
Final score: Philadelphia 76ers 95, Boston Celtics 94.
We learned that until Andrew Bynum shows up, Jrue Holiday and Evan Turner are their go to guys.
We also learned that unless the Celtics make a trade they don't have enough to compete with the east top echelon teams.
Make sure to tune in to the second game of ESPN's double header.
Watching back-to-back NBA games ain't a bad way to spend a Friday night.

— ESPN (@espn) December 8, 2012
Final score in Philadelphia tonight: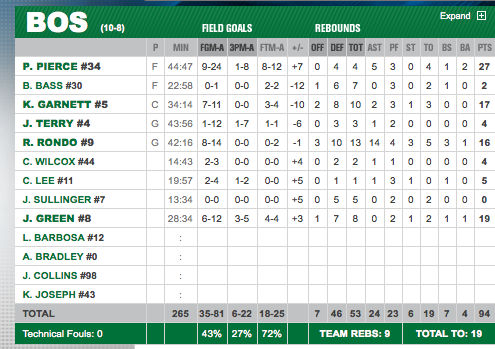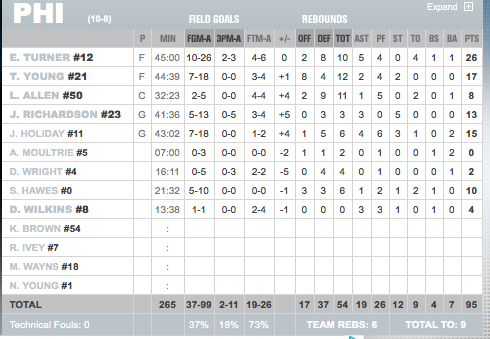 Evan Turner took a decent shot but came up short. Then he took another shot with 3.9 seconds to go and hit a dagger.
That kid is growing up. His folks should be proud.
Evan Turner (26pts, 10rbs, 5asts) scores with 3.9 in OT to give @sixers 95-94 lead on ESPN!

— NBA (@NBA) December 8, 2012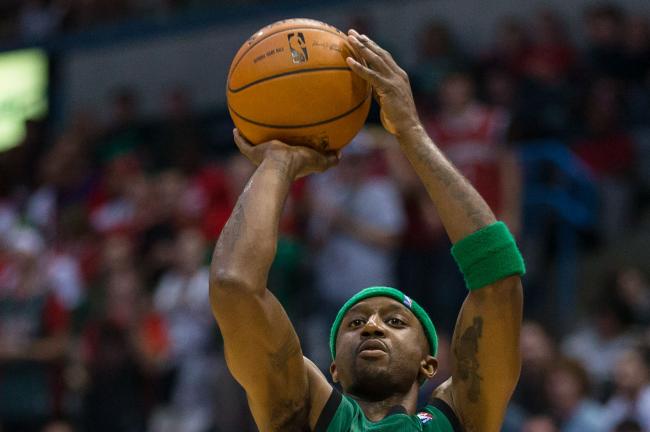 Jason Terry is now 1-12 from the field. I know it would sound silly if I said I could do that.
But umm, I could do that.
Boston 94, Philly 93. 1:11 left in OT
Luckily I don't have a date tonight, so lets go to OT, baby!
Sidenote: I love Rondo to death but the C's don't need him taking the last shot. Ever!
Hey Jr, what the hell was Evan Turner thinking?
Evan Turner been watching Mark Sanchez film.

— JRSportBrief (@JRSportBrief) December 8, 2012
And Kevin Garnett TOTALLY REDEEMS HIMSELF

— Bleacher Report (@BR_NBA) December 8, 2012


...Indeed he does...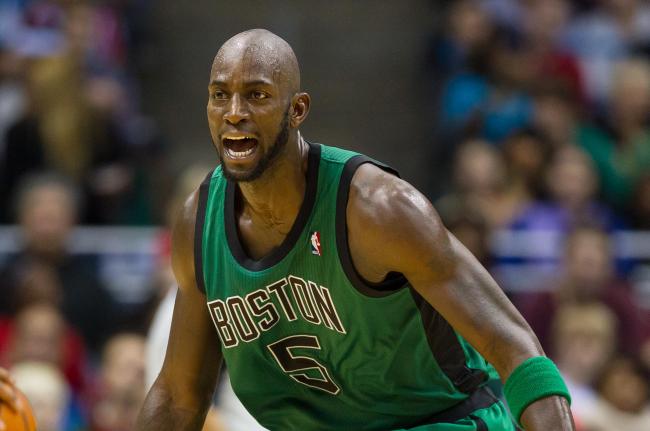 I don't think I have ever seen a 7 footer miss a point blank layup like Kevin Garnett just did. Wow.
But what does the big guy do next? Hit the long jumper to tie the game.
Sixers 89, C's 89 - 7.7 seconds left.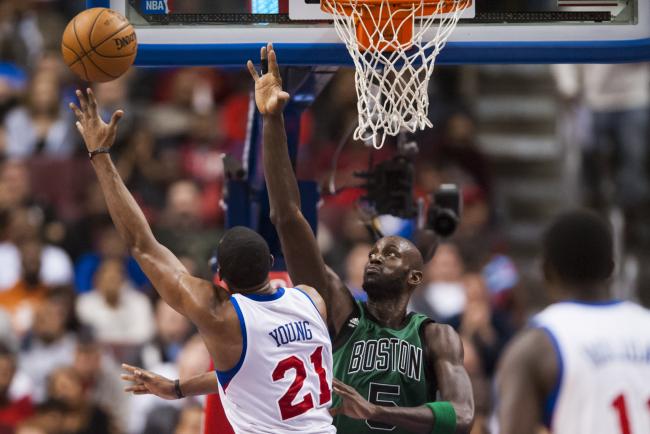 Here we go, a minute left. Which team can close?
KG goes to the free throw line and ties it up, missing one.
Boston 87, Philadelphia 87 - 1:11
We know who is going to try and take over for the Celtics. The man with the stuffed stat sheet.
Rajon Rondo = 16, 13, 13.
Sixers 85, Celtics 84 - 2:41
#CelticsTalk Jon Barry with a good pointt (finally?) "Keep the ball in Rondo's hands"

— CelticsLife.com (@CelticsLife) December 8, 2012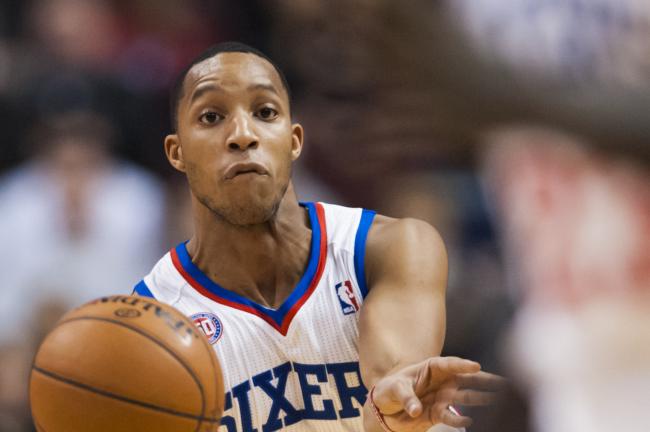 I guess this is what the ESPN NBA guys were talking about.
Now that this game is tight and coming down to crunch time, who is going to take over for the Sixers?
Is it you, young man?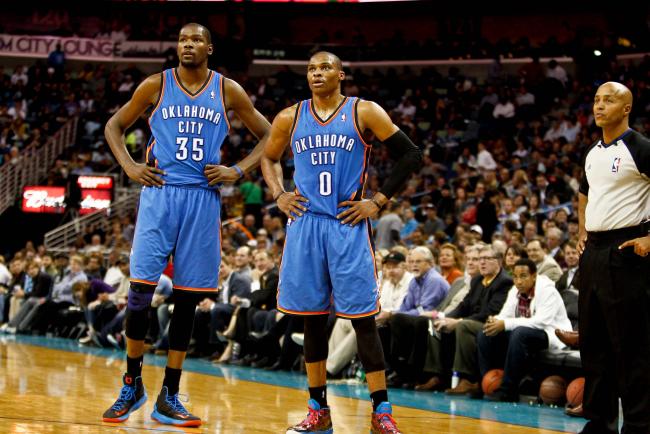 You have to be a fan of east coast basketball to like this game.
I bet west coasters can't wait for the OKC Thunder - LA Lakers game to start.
Even I gotta admit this game has me jonesing for some Westbrook-Kobe-KD magic. #ugly
Sixers 80, Celtics 80 - 5:46.
For those of you who have been flipping back and forth from this game and need some highlights, here are some first half ones, including Thaddeus Young's sick put back dunk.
Sixers 80, Celtics 76 - 6:41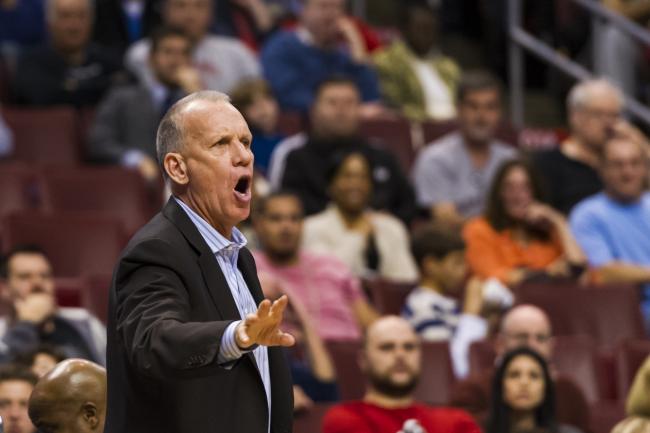 I don't know if it's because Doc Rivers has been the only one complaining, but there have been very few shots of Sixers Coach Doug Collins.
So I'm giving you a shout out, DC. Way to coach up Evan Turner (21pts now).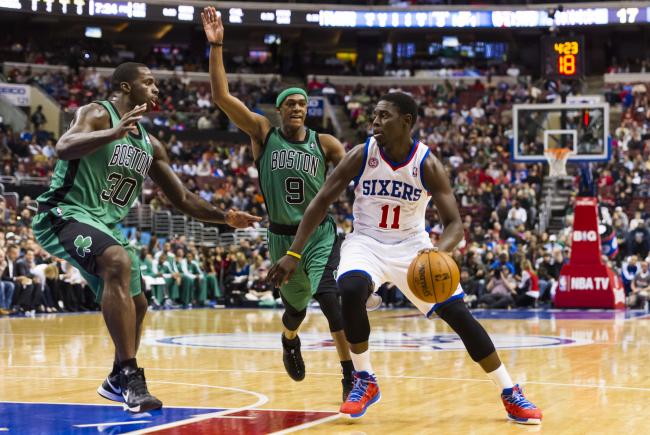 Seems like Doc Rivers really wants to win this game because he's playing his old guys a lot of minutes.
Both Jason Terry and Paul Pierce has played 30+ minutes.
Meanwhile Jrue Holiday is starting to heat up so Rondo checks back in.
Quick question: Are there two more people out there named Jrue that spell it like that?
Celtics tie the game with Evan Turner going to the line.
C's 74, Sixers 74 - 8:47.
Not sure what this tweet meant but it made me laugh...
All of the 76ers went to see Lincoln but Spencer Hawes just yelled "STATES RIGHTS STATES RIGHTS" for two and a half hours straight

— Ben Swanson (@CardboardGerald) December 7, 2012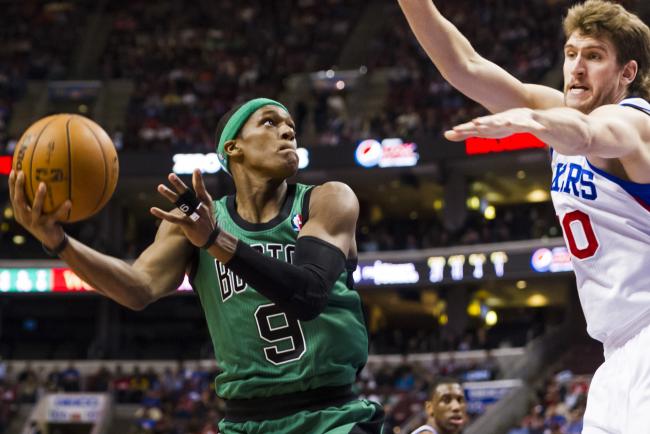 Wow...
Paul Pierce trying to prove that what Joe Johnson did to him the other night doesn't mean he's old. He just got caught slipping.
Who knew the Truth could still dunk?
Philly keeps the lead to end the 3rd quarter as Spencer Hawes tells Pierce to get that shot out of here!
Sixers 72, Celtics 70 - End of 3rd.
Philly is dominating the game but only up 4.
Rondo finally gets his first triple double of the year but his team is down.
Rondo - 16 points 12rebounds, 10 assists but maybe more importantly 4 fouls.
Sixers 70, Celtics 64 - 2:23 left in the 3rd quarter.
Evan Turner is bringing the ball down and scoring points. Never seen this young man play this good.
Turners line: 19pts, 6 rbs and 4 asts.
Michael Jordan once said "Let your game speak" and to that I say it's about time Evan Turner #NotABust

—† Michael Walker Jr (@Shady__Mike) December 8, 2012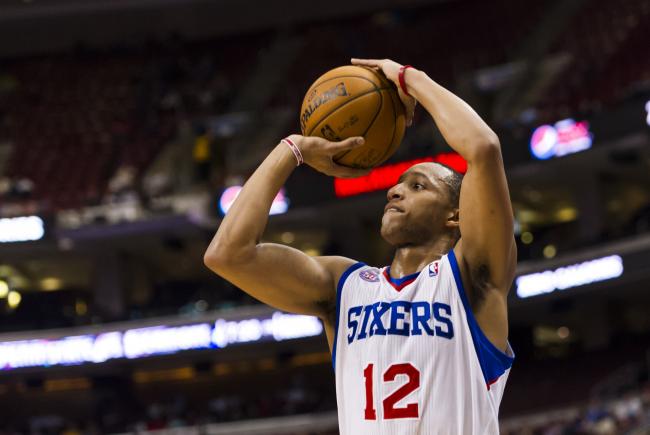 I'm watching the game and I don't know how the Celtics are still in this game. Jason Terry just scored his first basket.
Meanwhile Evan Turner is lighting it up to day.
Rondo is still one assist away from his triple double. But he's scoring.
Sixers 61, Celtics 57 - 6:58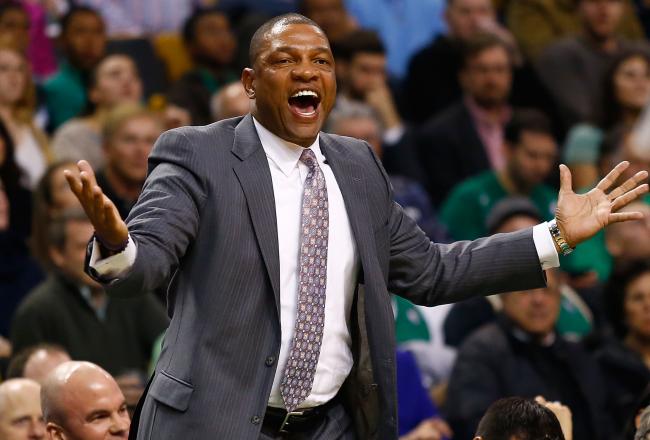 Second half starts with Jrue Holiday hitting a quick jumper.
Lavoy Allen hits a couple baskets to give Philly a five point lead and Doc Rivers calls a timeout, not liking what he's seeing.
Sixers 57, Celtics 52 - 9:12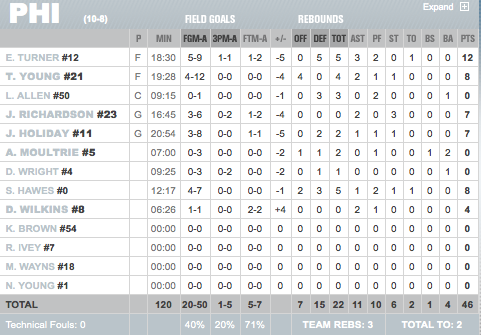 Rajon Rondo tried really hard to get a triple double by the half (14pts, 10 rbs, 8 ast).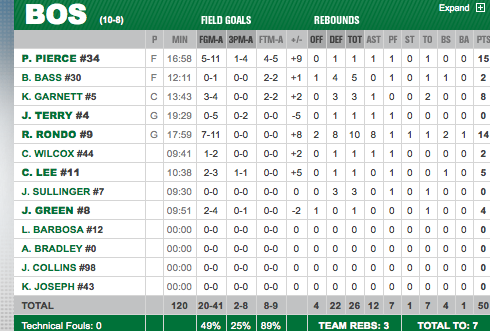 For two teams not known for scoring this is a relatively high scoring game.
Celtics 50, Sixers 46 - Halftime

Man they take a lot of timeouts in these ESPN games. Everyone seems to be moving in slow motion. Except for Philly's Thaddeus Young.
That young man decided to do some flying. Fun times. Celtics 42, Sixers 41 - 2:49
THADDEUS YOUNG WITH THE RIGHT-HANDED PUT BACK SMASH!! (He's left-handed.)

— Dime Smash! (@DimeSmash) December 8, 2012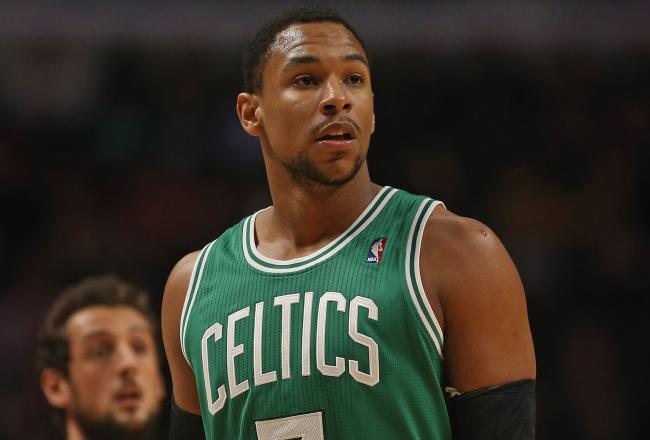 Another quick timeout. C's rookie Sullinger hasn't scored but he's grabbed three boards. If he doesn't push away from the dinner table, he's got potential to be the new big baby. Just saying.
JRich is also heating up a tad.
Boston 36, Philadelphia 35 - 5:36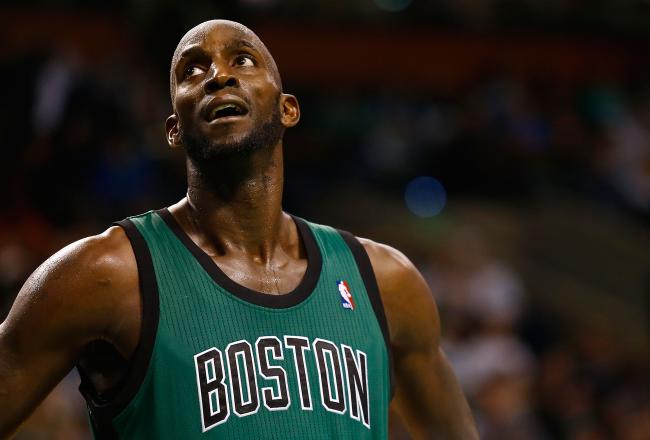 KG and Jeff Green are warming up for the C's.
But they can't shake the Sixers. Commercial Break. Celtics 36 Philly 34.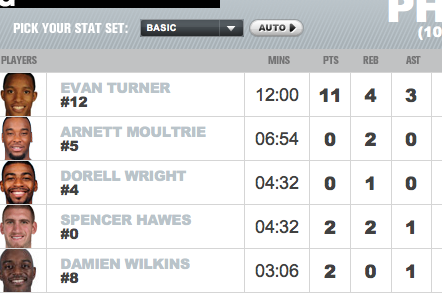 And here are what the Sixers looked like at the end of the first...
This article is
What is the duplicate article?
Why is this article offensive?
Where is this article plagiarized from?
Why is this article poorly edited?

Boston Celtics: Like this team?