How Brooklyn Nets Can Shore Up Their Defense and Take the Atlantic Division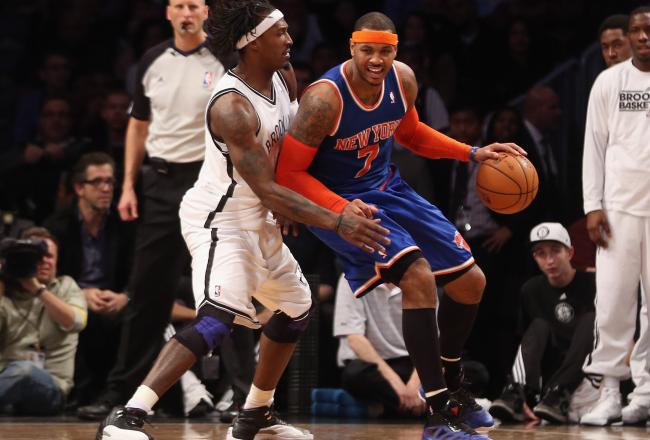 Bruce Bennett/Getty Images
The easily-penetrable Brooklyn Nets defense has been the team's downfall early on in the 2012-13 season, and there are a few easy ways to make that problem less of an issue.
The pieces in place aren't capable of completing fixing the problem, but there are things that can be done to at least help remedy the issue.
Avery Johnson's Nets actually have allowed the fourth-least points per game this season (92.65). That's ironic when you look at some other statistics—most notably, shooting percentage.
Opponents shoot 46 percent from the floor against the Nets—the fifth highest in the league.
Easy opportunities abound against the Nets, and that's something that will have to change going forward.
The first way (and perhaps the most obvious) is to put Gerald Wallace—the team's best defender—on the better offensive forward of the opposing team.
Just to give an example, were the Nets to play Dirk Nowitzki and the Dallas Mavericks, I would rather see Wallace (a small forward) guarding Nowitzki (a power forward) than see Kris Humphries (a rather slow power forward) on Nowitzki.
Wallace led the league in steals (2.5) in the 2005-06 season, and was also named to the 2009-10 NBA All-Defensive first team.
Wallace is an elite defender in the NBA, and should be given the assignment of guarding the opposition's best offensive forward.
The next step in helping to fix the issue is quite simple, really—give Reggie Evans more minutes.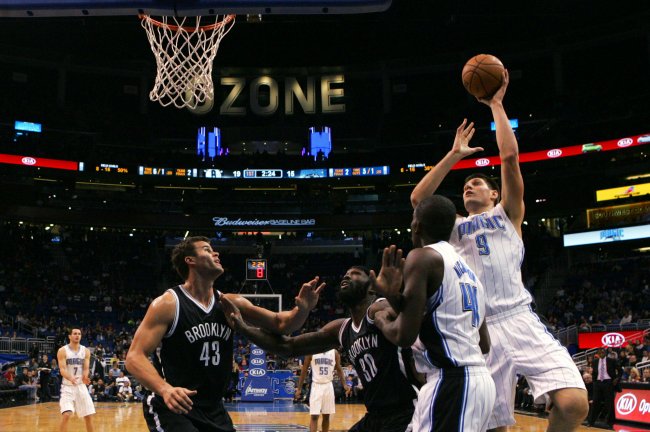 Douglas Jones-USA TODAY Sports
Humphries, the starting power forward, has played 25.2 minutes per game this season. In those minutes, he has scored just 8.4 per game, while bringing down 8.4 rebounds.
Evans, in 19.6 minutes per game, has scored 3.1 per game and pulled down the same number of rebounds.
In less time, Evans has been just as effective on the glass than Humphries. Aside from rebounding, Evans is known as a superior defensive player.
Starting Evans, or even just giving Evans equal playing time to Humphries, would immensely help the team. Avery Johnson wouldn't be losing all that much offense, and he'd be gaining an invaluable amount on defense.
Evans is more physical than Humphries, and hustles on every play. His tenacious play would give the Nets' starting unit a spark on defense.
The third method of patching up the defense may not be too easy to execute, but it may give the Nets' interior defense a boost.
Brook Lopez, while not a great rebounder (just 6.8 per game in 29.7 minutes), has been blocking shots with regularity this season. He has swatted 2.5 per game, good enough for fifth in the NBA.
If the big man playing alongside Lopez—whether that be Humphries, Evans or Andray Blatche—can lead the offensive player into the paint, Lopez can step up and provide above average defense.
Lopez's problem comes from when defenders put post moves on him. He is not a good post defender, as he has poor footwork and a slow first step backwards.
If the offensive players are brought into the lane for Lopez, all he'll have to do is step up and contest the shot.
It seems easier said than done, but there's no doubt that the Nets can patch up their defense with the pieces they have. They won't be able to eliminate their issues completely, but a team capable of taking the Atlantic Division needs to at least play solid defense.
I think the Nets have the ability to do so.
This article is
What is the duplicate article?
Why is this article offensive?
Where is this article plagiarized from?
Why is this article poorly edited?

Brooklyn Nets: Like this team?