Serie A Round 16 Previews and Predictions: El Shaarawy & Others You Have to See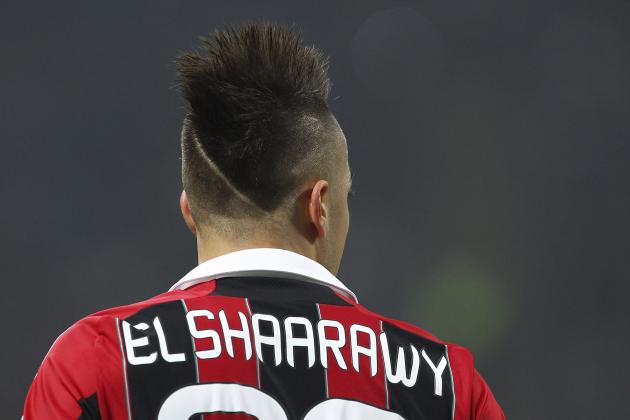 Marco Luzzani/Getty Images

As Serie A kicks off Round 16, opportunities arise for teams to gain significant ground over others in the table.
Teams higher up in the table are just a few days removed from their final group-stage games in either the Champions League or the Europa League.
For the avid Serie A fan or casual World Football observer, here is a preview and a few predictions for the weekend's action.
Begin Slideshow

»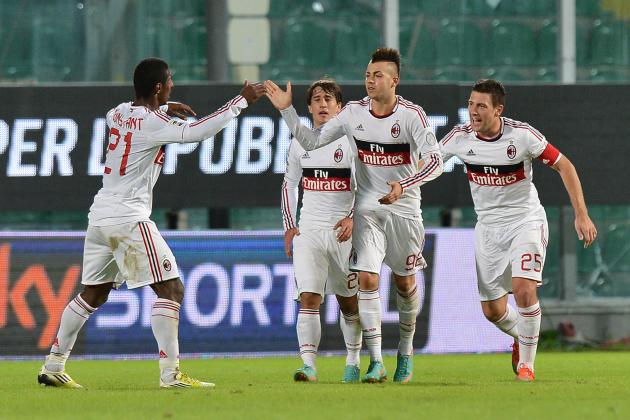 Tullio M. Puglia/Getty Images

At this point, AC Milan are a team you have to see every chance you get, so carve out some time on Sunday.
Not necessarily because they're the best team in Italy—they're not—but because of Stephen El Shaarawy. This kid is having a coming-out party, and it's not something you're going to want to miss.
Even though they're at the lower end of the table, Torino have a pretty competitive side, as well. They were dominated in Round 15 at home against Juventus in the Derby della Mole, but under a different set of circumstances, this game could be a little closer.
Torino have only won one match in their last six, while Milan's last three games were: a draw against Napoli, a win over Juventus and a 3-1 beat-down of Catania.
Milan seem to have quite a bit of momentum coming into this weekend, and with El Shaarawy playing the way he is, it's hard to imagine them not getting a favorable result on the road.
Predicted result: Milan win 2-1.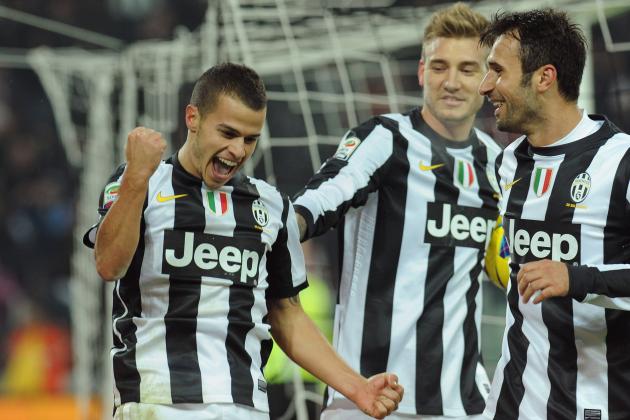 Valerio Pennicino/Getty Images

Before all the Bianconeri fans freak out, there's basically no chance they can lose to Palermo this weekend.
So take a breath.
Still, this game is worth watching because there's always a chance. With the race to the top of the table as tight as ever, it's always worth keeping an eye on the team that's right there fighting for the No. 1 spot.
Juventus are still the class of Italy, for now.
Predicted result: Juventus win 3-1.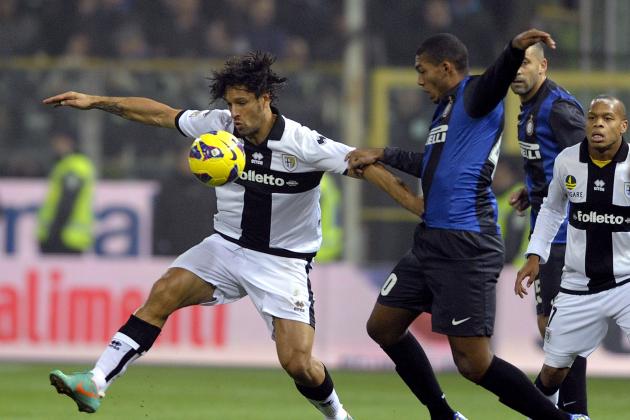 Claudio Villa/Getty Images

This match features two teams right in the middle of the table: Parma sit a point behind Milan and Atalanta aren't much further behind.
Atalanta are at home, but they've lost three in a row. A 4-1 massacre at the hands of Fiorentina and embarrassing losses to Genoa and Bologna make it official: This side is going down in flames.
For Parma, this presents an opportunity to remain right at Milan's heals and to bounce back after a disappointing result against a strong Lazio side.
They probably will.
Predicted result: Parma win 2-1.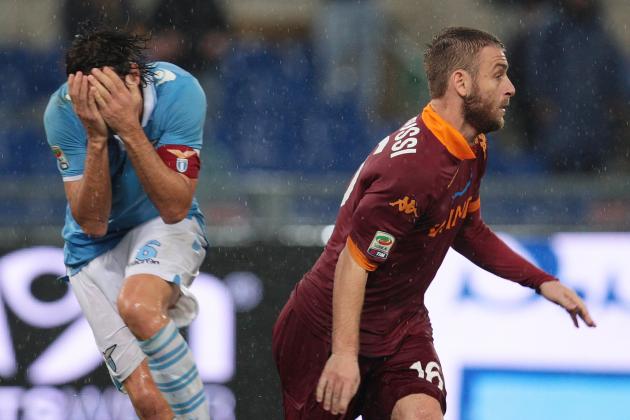 Paolo Bruno/Getty Images

He's back!
Maybe.
Daniele De Rossi is now available, should Roma call on him, after serving out his three-match suspension for punching Lazio's Stefano Mauri in the Derby della Capitale.
Smart money says they will call him up, as a match against Fiorentina is going to be tough enough as it is. Fiorentina have only surrendered 14 goals this season—that's the third fewest in the league behind Juventus (10) and Napoli (12).
However, Roma lead all of Serie A with 34 goals.
This match will be very entertaining to watch, but Roma haven't shown they're capable of playing with the top of the table this season. They've won four of their last six games, against Palermo, Torino, Pescara and Siena. All very bad teams.
Their losses were to Parma and Lazio. Both very strong sides.
Until they show otherwise, there's no reason to put Roma with the best in Serie A.
Predicted result: Fiorentina win 3-2.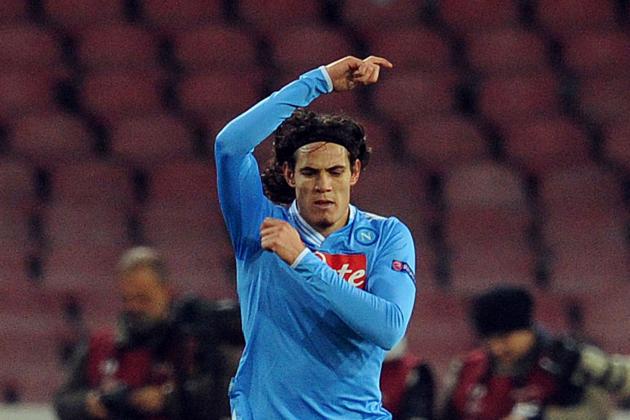 Giuseppe Bellini/Getty Images

Easily the game of the week.
The winner, if there is one, will be in second place.
Napoli have been a particularly fickle club this season. Their last loss was a strange one, to Atalanta, in which they couldn't muster a goal. Worse than that were their two horrific draws against Torino and AC Milan.
When they played Juventus earlier in the season, they lost 2-0. Simply put, this is Napoli's chance to solidify their place in the Scudetto discussion of 2012-13.
For Inter, it's an opportunity to reassert themselves at the top of the table at home. They did well towards doing so when they shocked Juventus 3-1 in Torino.
Since then, it has been a bit of a different story.
They had a huge letdown on the road against Atalanta, drew against Cagliari and then lost on the road to Parma. Their triumphant bounce back from that three-game stretch?
A 1-0 road win against Palermo.
If either of these teams want to prove they belong at the Bianconeri's heels, Sunday is a good chance to prove it.
Not sure they will though.
Predicted result: probably a 2-2 draw.