5 Records Peyton Manning Will Break Before Retiring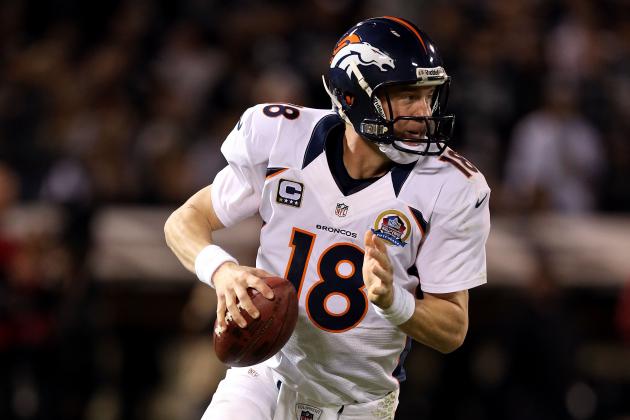 Ezra Shaw/Getty Images

Peyton Manning broke the 5,000-completion barrier on Thursday Night Football against the Oakland Raiders, and it got us thinking about the NFL records still within his reach.
There's no doubt that Manning will go down in history as one of the greatest—if not the greatest—quarterbacks from any era to have played in this league.
Manning is 36 years old at the present moment, and it's not inconceivable to think he could play for four more seasons—as long as he stays healthy, of course.
With that in mind, let's take a look at a handful of records Manning is poised to break before his storied career comes to a close.
Begin Slideshow

»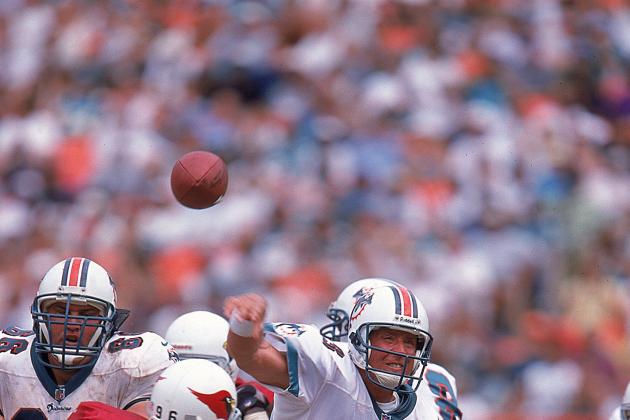 Andy Lyons/Getty Images

In 221 career games, Peyton Manning has attempted 7,693 passes—an average of almost 35 attempts per game.
There are only two other quarterbacks in the history of the NFL with more attempts than Manning: Brett Favre with 10,169 and Dan Marino with 8,358.
If Manning continues to pass the ball 35 times a game, he'll need to play in 72 more games to break Favre's record. That equals four-and-a-half more seasons, meaning he'll need to play until he's 41.
As strong as Manning is at 36, do you really doubt he could do it?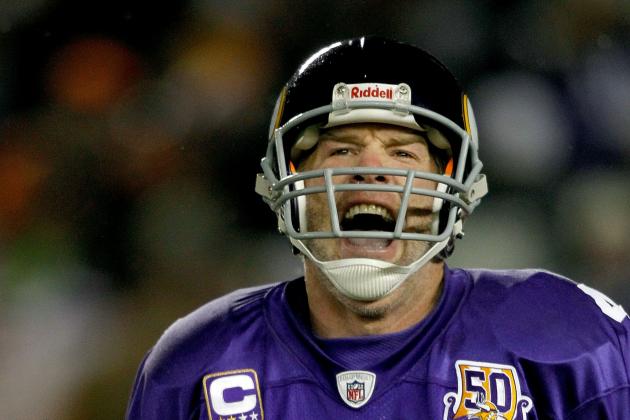 Matthew Stockman/Getty Images

Peyton Manning passed the 5,000-completion mark tonight in his 221st career game. By the time he was finished, he bumped his career mark up to 5,012 career completions—good for 22.68 completions per game.
Only one quarterback has more career completions than Manning, and it's none other than Brett Favre, who has 6,300.
With 1,288 completions left to catch Favre, Manning will need to hit his average for 57 more games, or just over three-and-a-half years.
As long as Manning can stay healthy, he's going to easily break this record.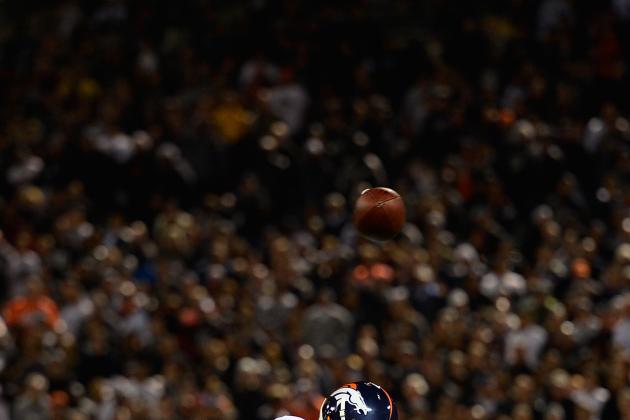 Thearon W. Henderson/Getty Images

Big surprise. Brett Favre holds this record, too.
Favre tallied an incredible 71,838 career passing yards during his career.
Peyton Manning has amassed 61,671 yards in 221 games—an average of 279 yards per game.
At his current pace, Manning only needs 37 games to break Favre's record.
Yeah, this one's going down, too.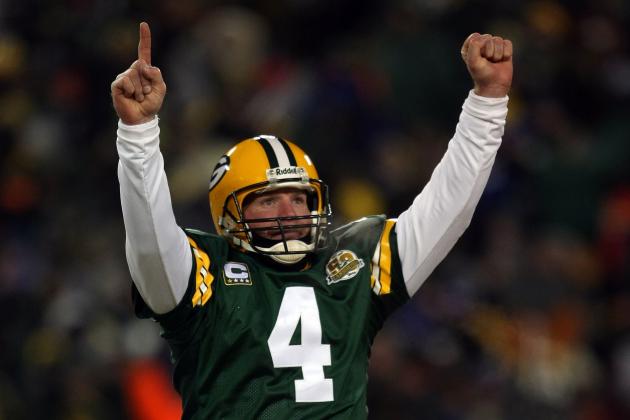 Jonathan Daniel/Getty Images

Brett Favre has the all-time record with 508 career touchdown passes—a mark that seems out of reach.
But when you consider that Peyton Manning already has 429 touchdown passes at an average of 1.94 per game, this means Manning only needs to hit his average for 41 more games and he's the new record-holder.
Like that's not going to happen.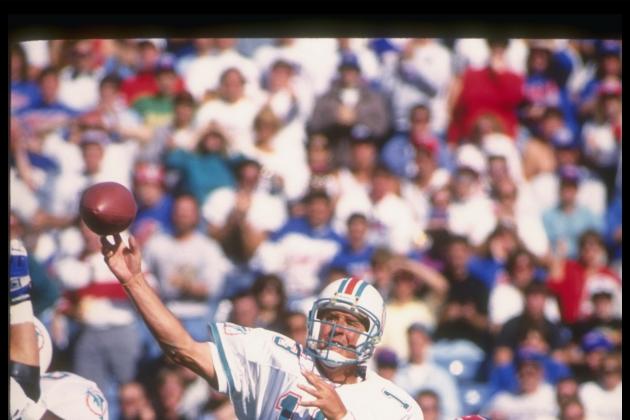 Rick Stewart/Getty Images

Dan Marino has the current record for game-winning drives with 51.
Peyton Manning is only two behind Marino with 49, and given his track record for pulling off miracles, he's going to break that record soon enough.
Heck, Manning could break this record before the 2012 playoffs roll around.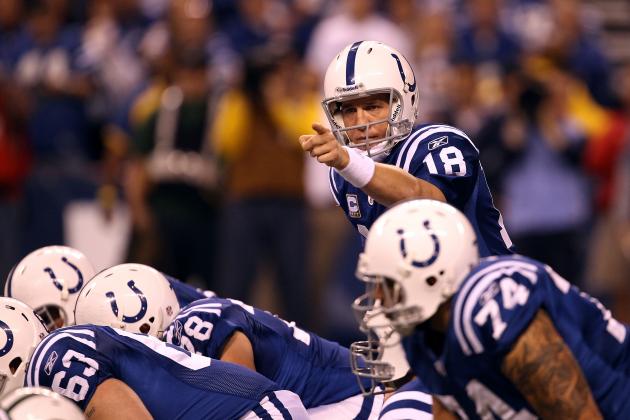 Jonathan Daniel/Getty Images

Peyton Manning doesn't have to break this record because he already owns it.
No quarterback in the history of the NFL has more fourth quarter comeback victories than Manning, who has engineered 38 of them in his career.
Manning's intelligence, determination and ability to make every throw on any given play allowed him to bring his team back to win games, and his fierce competitive nature was and still is a force to be reckoned with every single week.
He is the greatest quarterback who has ever lived, and by the time he's finished, he'll have the records to prove it.
Follow me on Twitter @JesseReed78 and check out my weekly NFL picks at Pickfactor.com