Georges St-Pierre vs. Nick Diaz: Why It Will Be a Disappointment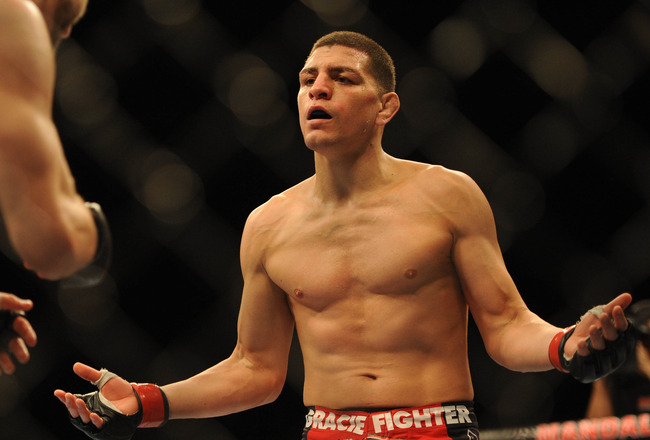 Kelvin Kuo-USA TODAY Sports
Fans have been waiting for Georges St-Pierre vs. Nick Diaz for quite some time. It's arguably the most anticipated fight in the welterweight division.
Too bad it'll be all for naught.
The matchup, as considerably hyped up by the fans and media as it may be, will almost definitely disappoint the majority of fans.
Why?
Read on to find out!
There Won't Be Nearly as Much Trash Talk as People Think
If you're expecting an Anderson Silva-Chael Sonnen level of trash talk and fighter hype, prepare to be let down.
It doesn't matter that Dana White said that Georges St-Pierre hates Nick Diaz, it won't stop the gentlemanly, anodyne St-Pierre from his usual diplomatic approach that avoids saying anything remotely interesting or controversial.
Thus, it appears as if the onus is on Diaz to sell the fight.
However, Diaz does most of his talking in the cage (figuratively and literally—"we're throwing spinning sh*t now").
He rarely provides any great, Sonnen-esque intentional soundbites. Just look at Diaz's interview with Ariel Helwani. Diaz is awkward and uncomfortable on camera, he's not a performer in that regard.
The trash talk and hype for this fight won't reach great levels.
Accept it.
GSP Is a Terrible Matchup for Nick Diaz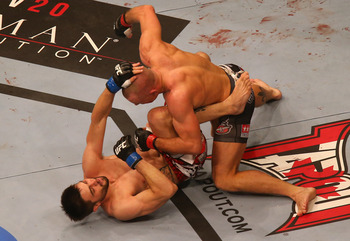 Tom Szczerbowski-USA TODAY Sports
Georges St-Pierre is a big, strong fighter with great wrestling and top control. The Diaz brothers, as skilled as they are, have always been lacking in the wrestling department.
For example, look at Rory MacDonald vs. Nick's brother Nate Diaz. MacDonald, a training partner of St-Pierre, rag-dolled Nate Diaz for the duration of their UFC 129 fight in April 2011.
GSP vs. Nick Diaz will look exactly the same. St-Pierre will overpower and out-wrestle Diaz en route to a decision.
Even if you give Diaz the advantage in striking and jiu-jitsu, St-Pierre's advantage in wrestling is so great that it will very likely negate Diaz's advantages in these areas.
St-Pierre will take him down to avoid the striking, and will land light ground-and-pound while smothering Diaz to keep the fight from being stood up.
This will leave a bad taste in the mouths of MMA fans.
Intense Post-Fight Debate Will Ruin the Fight's Memory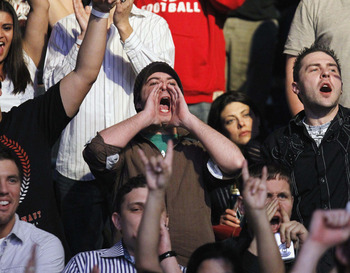 Matt Ryerson-USA TODAY Sports
"Diaz won rounds 1, 2 and 5."
That's the battle cry from many Nick Diaz fans, who feel that Diaz was robbed in his decision loss to Carlos Condit at UFC 143 (it can be found on MMA message boards and comment sections across the Internet).
If GSP can't finish Diaz, which he probably won't be able to because Diaz is a talented fighter, then Diaz fans will flock to Twitter and messages boards insisting on various rule changes to "save" MMA from "point fighters" like GSP.
It happened before, and it will happen again.
What will they come up with then? What execrably drawn-out debates will the MMA world be forced to have if Diaz loses? Will rule changes be incessantly brought up? Will wrestling be decried as a martial art?
I shudder to think of these things.
Keep Reading