New England Patriots: What They Must Do to Beat the Houston Texans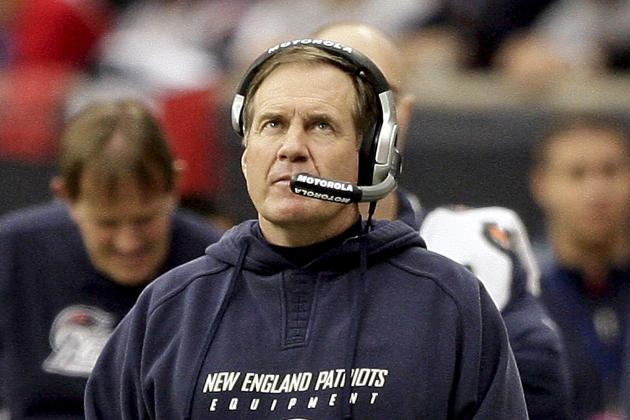 Bob Levey/Getty Images

Common knowledge tells us that this Monday night's matchup between the Houston Texans and the New England Patriots will in all likelihood be a preview of the AFC Championship.
What common knowledge doesn't necessarily tell us is that the Patriots can absolutely demolish this Texans team if they do just a few things right.
Don't get me wrong, it won't be easy for the Patriots to handle this Texans' team, but they definitely have the capability to do it.
And if the Pats can do these few things, then the Texans will stand no chance.
Begin Slideshow

»
Frederick Breedon/Getty Images

J.J. Watt is one scary dude, and I'm sure the Patriots' tackles have been having nightmares all week. There are just so many ways he can be a game changer. On first down, he could stuff the run, on second down he could bat down a Tom Brady pass and then on third he could put Brady in the turf to complete the three-and-out.
That being said, the Patriots have fared well in the past against players with his skill set. Mario Williams, for example, who has 10 sacks on the season, registered a grand total of zero sacks in two games against the Patriots.
The Pats offensive line as a whole has allowed just 19 sacks all season. Now compare that with J.J. Watt's 16.5 individual sacks on the season and something's gotta give.
I wouldn't bet against Dante Scarnecchia and his offensive line for they have somehow managed to keep Brady's jersey clean for years even against the best of pass-rushers.
If they can do that again on Monday night, then the Texans have little chance of shutting down the Patriots' passing attack.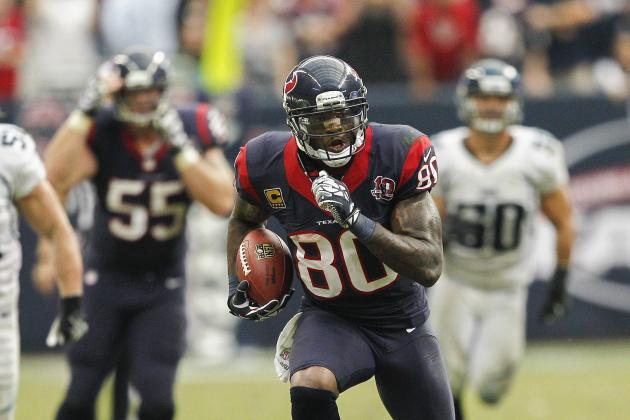 Bob Levey/Getty Images

Andre Johnson, with 17 receptions of 20 or more yards, can absolutely take the top off any defense.
Then, on the other side of the ball, you have the Patriots defense. Early in the season they were notorious for allowing huge passing plays. Recently they have been better, but they also haven't played a team with a real deep-ball threat in a while.
Andre Johnson will be the big test to see how far this reinvented Patriots secondary has really come. Aqib Talib has played well, but he needs help over the top, and there cannot be any miscommunications like last week.
Ryan Tannehill couldn't make the Patriots pay for Steve Gregory's one blown coverage, but if it happens again on Monday, Matt Schaub will.
Against Andre Johnson, the Patriots should keep their coverage and personnel the same, just give special attention to Johnson. They must always make sure there is safety help over the top on Johnson's side, and the safety (Gregory or McCourty) must play a bit deeper to keep Johnson in front of the defense.
Part of the burden of containing the big play will fall on the front seven as well, and I will touch on that later.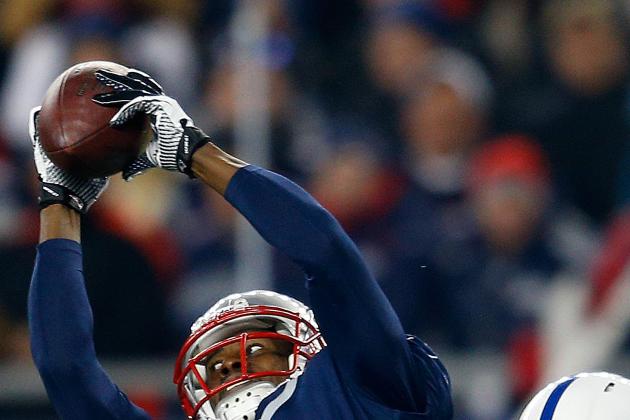 Jim Rogash/Getty Images

Brandon Lloyd looked a lot like the last player to wear number 85 for the Patriots last game, and that scares me. For someone as effective as Lloyd, he needs to get more than one target a game.
The blame goes both ways. Brady could have looked his way more, but Lloyd could have also given Brady more of a reason to look his way more often.
Also, the Patriots need to find more ways to get Lloyd open. Surely he can run more than just a back-shoulder route along the sideline. In order to keep the defense on their toes, Lloyd needs to be running a variety of patterns.
The Texans' passing defense is definitely one of their weaker points, and the Patriots need to use this to their advantage by utilizing Lloyd.
Brady's options have been limited, and Lloyd is ready for a breakout game. He just needs the targets and the right play calls.
Given the circumstances, expect to see Lloyd's best game of the season on Monday.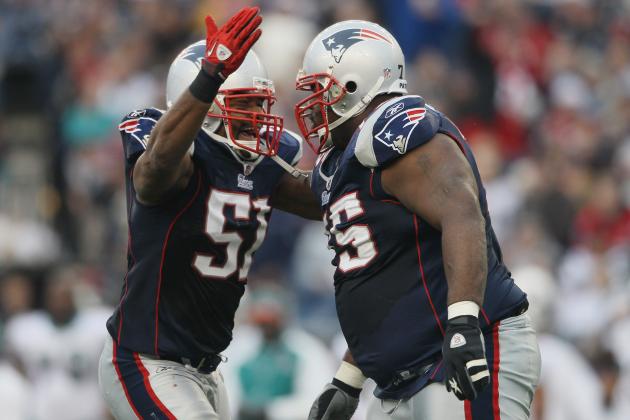 Elsa/Getty Images

This one is obvious. Anyone could tell you that if the front seven dominates then the Patriots will probably win.
In that case, the question becomes "how?" And the answer to that is not as obvious.
Essentially, the front seven will have three incredibly important and difficult jobs on Monday: containing Arian Foster, getting pressure on Matt Schaub and defending Owen Daniels at tight end.
Doing all three of those jobs well is no small task. The Texans have a great offensive line to protect Schaub and arguably the best running back in the league. So the Patriots need to take this one step at a time.
On passing downs, they need to send blitzes. They have been sending Brandon Spikes lately and that has been working. And, with Chandler Jones likely coming back, the pass rush will be even more effective.
Even when they are blitzing, they still need to bump Daniels off the line and pick him up with a linebacker, preferably Mayo.
In doing all that, the Patriots will get pressure and be able to shut down Owen Daniels. However, that still leaves Arian Foster.
Containing him isn't as clear cut scheme-wise. The Patriots just need to play smart football. It is absolutely imperative that they set the edge on defense. If Foster gets to the outside, he will make something happen. Chandler Jones and Rob Ninkovich need to force him inside where Spikes and Mayo can clean up the mess.
Bottom line: if the Patriots can keep Foster under 100 yards rushing, get consistent pressure on Schaub and account for Daniels at all times, then the Texans won't be scoring many points.It won't be easy, but with the right scheme and the Patriots' personnel, they are absolutely capable.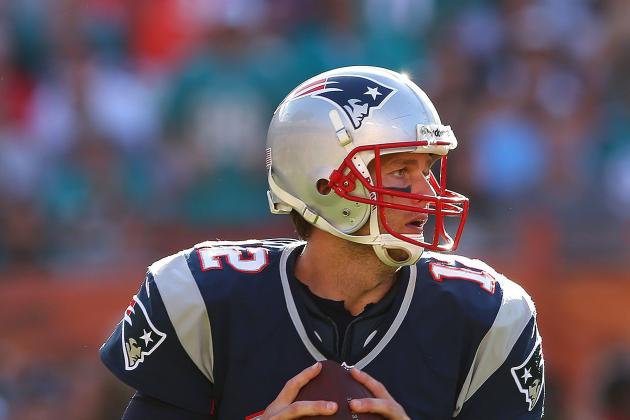 Mike Ehrmann/Getty Images

Tom Brady is in yet another MVP race, but regardless of if he wins the season MVP, he needs to play like the MVP on Monday night. Against the Dolphins he had a 74.8 passer rating, that simply isn't going to get it done against the Texans.
With help from his offensive line, Brady can pick apart the Texans defense, but he needs to be more accurate with his passes. He has limited options this week with Edelman and Gronk out, but he still has Welker, Hernandez and Lloyd who can all make big plays.
Brady needs to find these three targets quickly and keep the defense on their toes. Once he gets in a rhythm, the Texans' secondary will stand no chance. It is up to the receivers and the offensive line to help him get in that rhythm, but the rest is on him.
Brady always shows up for the big games, and I'm sure Monday will be no different, for he knows that it will take some Brady magic for the Pats to beat the best team in the AFC.