UFC on FOX 5: Questions We Have About Alexander Gustafsson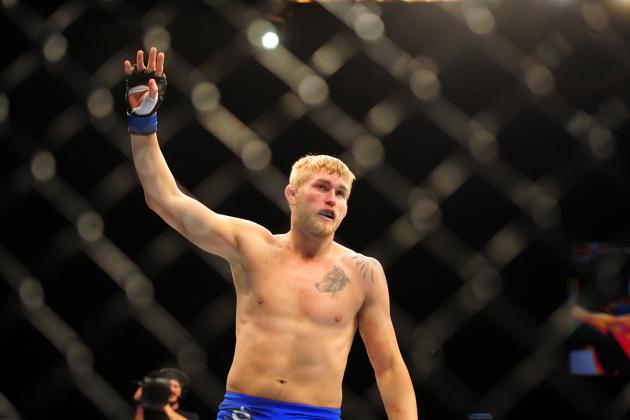 Mark J. Rebilas-USA TODAY Sports

Saturday night should provide some answers to the questions that loom over Alexander Gustafsson and his position in the light heavyweight division.
Is the 25-year-old Swede the true top contender to Jon Jones' title?
Is the man prepared to tangle with the top five ranked fighters of the division?
These are things we simply do not know.
The kid has looked fantastic up to this point, suffering only a single career setback, in his UFC 112 bout with Phil Davis. He's logged five consecutive victories inside the Octagon, and in the process has taken out game opponents in Thiago Silva, Vladimir Matyushenko and James Te Huna.
Stylistically Alex looks to be a threat to virtually anyone not named Jon Jones, who not only rivals but also surpasses Alex's ranginess and natural strengths. Gustafsson could have a wonderful future in this sport, and it may all begin on Saturday night in Seattle, Washington.
Begin Slideshow

»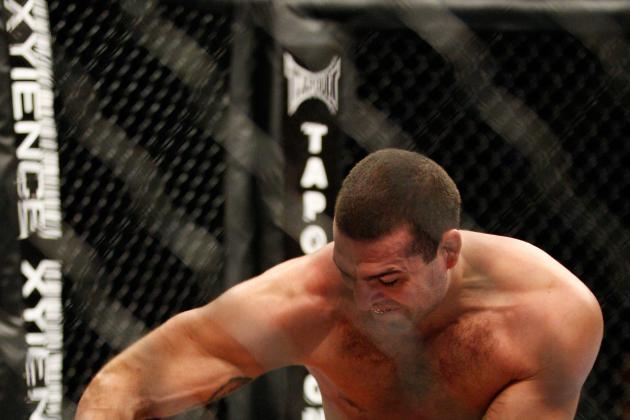 Richard Wolowicz/Getty Images

The most obvious yet most relevant question on this list: can Gus beat Shogun?
We know this rangy striker is capable of disposing of good opposition. We don't know if he's got what it takes to dispose of great competition.
Although fading, and not quite as destructive as he once was (thanks to multiple knee surgeries), Mauricio "Shogun" Rua is still an elite 205-pound competitor. He's gritty, versatile and as resilient as they come.
If "The Mauler" is to defeat Shogun, he's going to have to fight like he's never fought before.
Momentum or not, Rua is no easy out.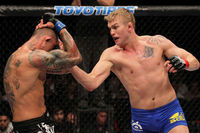 Photo courtesy of Josh Hedges/Zuffa LLC
Rua loves to come forward at all times. His chin can absorb tremendous punishment, and his recovery is amazing. You can't just hurt Rua and ride the aggression to a stoppage—you've got to totally and completely break the man.
Or, use footwork to outpoint him.
Alex's best shot at victory likely comes down to a stick-and-move style, much like we saw in his bout with Thiago Silva. Gustafsson has excellent lateral movement and is intelligent enough to make his jab a key factor in fights.
Shogun will bum rush, and perhaps often. It will be these moments that prove the value of Alexander's movement.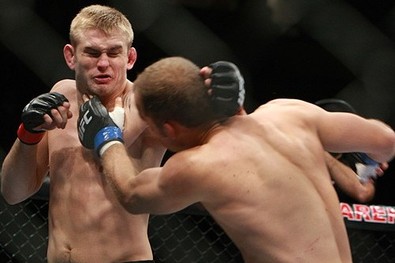 Photo courtesy of MMA Gospel
We haven't really seen Gustafsson take much damage. His style provides defensive benefits, and that has kept him from being turned into an extra for a zombie movie.
You just don't see the kid get too busted up.
But, what happens when a legitimate bomb of a punch connects flush? How will the tall man respond, and can his chin endure the trauma?
One thing is very likely: we'll find out on Saturday whether Gus can take a punch.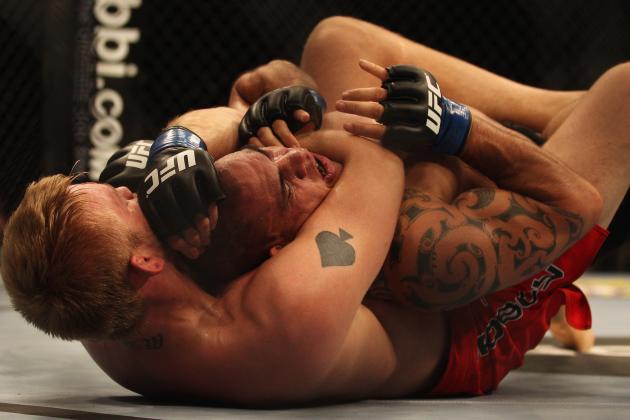 Mark Kolbe/Getty Images

Gustafsson's takedown defense is damn solid. If you want to put this man on his back, it's going to take an awful lot of work.
I'm not convinced Rua has the offensive wrestling to take this fight into a foreign realm for Gus, but anything's possible. And, if Shogun can get this one to the mat, he's a terror: vicious ground-and-pound and a sound understanding of offensive submission work means a constant potential for danger.
Can Alex use his long limbs to create distance and get right back on his feet, or will those gangly limbs get ensnared in a trap set by the Brazilian?
And if Gus does find himself trapped in a tight submission, does he have the savvy and the moxy to survive and escape?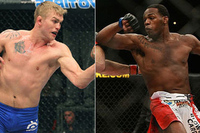 Photo courtesy of MMAMania
Let's say, for the sake of argument, that Gustafsson passes his first colossal test on Saturday night and beats Shogun.
Does that mean he leaps to the front of the list of contenders chomping at Jones' throne?
Beating Rua will send a strong statement, especially if he can do so in impressive fashion. But will that be enough to bypass a handful of worthy foes who have already been forced to sit and watch from the sidelines while Jones prepares to assault Chael Sonnen?
With guys like Lyoto Machida, Dan Henderson and Rashad Evans filling out the higher end of the pecking order, it's tough to imagine that a victory over Shogun would earn this youngster a title shot.
Of course, the manner in which this fight ends means quite a bit.
If Gus decimates Shogun and stops him within the distance, this young stud may stake a valid claim at that title shot.
Follow Matt Molgaard on Twitter.