NHL: Player Safety Should Be Next Issue Addressed After Lockout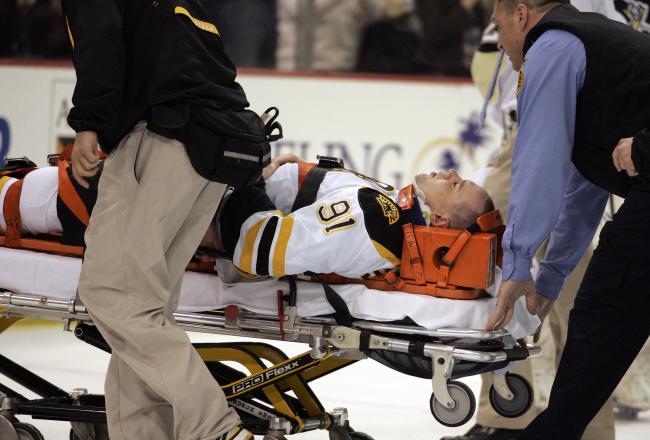 Justin K. Aller/Getty Images
Fans' hopes have been raised, as both the NHL and NHLPA appear to be working hard to get a deal done to have a season. With a lockout not imminent but very possible, fans and NHL officials alike should start to look ahead at issues that need to be addressed when the lockout ends.
One such issue is player safety.
The NHL was rocked in the summer of 2011 when Derek Boogaard, Wade Belak, and Rick Rypien all died within a matter of four months together. Boogaard died of a lethal combination of alcohol and painkillers, while Belak and Rypien committed suicide.
While these three cases appear to have been coincidences, science would beg to differ.
Boogaard was diagnosed post-mortem with chronic traumatic encephalopathy (CTE), a degenerative brain disease that can cause aggression, dementia, memory loss, and depression. Belak and Rypien both suffered from depression, yet there is no evidence to show that either of these two players had CTE. Bob Probert, who died in the summer of 2010, also had CTE.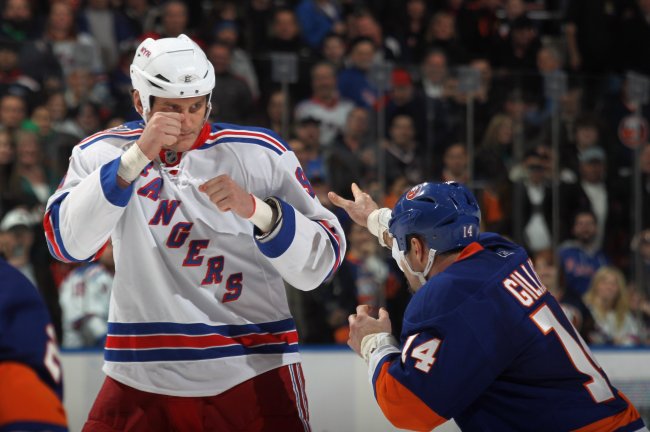 Bruce Bennett/Getty Images
With all four enforcers possibly having the same degenerative brain disease, it begs the question, is the NHL doing enough to protect the players, or is it just a risk the players take by playing a very physical game?
One measure the league has taken in order to protect its players is Rule 48, which punishes not only blindside hits, but every hit that targets the head as the principle point of contact. The goal of the rule is to try to reduce the number of concussions and protect players.
The NHL knows it cannot remove all hits to the head, because some are accidents. Rather, it is trying to eliminate the hits that specifically target the head and the ones with intent to injure.
With the institution of Rule 48, the league has not seen a reduction or increase in the amount of concussions. There is, however, a greater number of players pulling up from a hit where the head would be the principle point of contact and instead choosing not to make a hit or just give their opponent a bump.
Some fans believe Rule 48 and a higher respect between the players is enough. Others feel that eliminating hockey is the next step. Fighting is an integral part of the game because of the momentum that can be gained or lost because of a fight, and the ability for players to protect their superstars and police themselves.
The NHL already has punishments in place for fighting, whether it be the standard five-minute major or a game misconduct. Taking it out of the game could increase the amount of concussions because of goons making runs at any player they want and not having to worry about dropping the gloves.
For players like David Perron, Sidney Crosby, and all other players that have spent a severe amount of time battling back from concussions, the league should continue its quest to protect its players. Rule 48 is a step in the right direction and after the lockout, player safety should be the first issue to be looked at.
This article is
What is the duplicate article?
Why is this article offensive?
Where is this article plagiarized from?
Why is this article poorly edited?