7 NBA Teams That Would Be Perfect Fits for Greg Oden Career Revival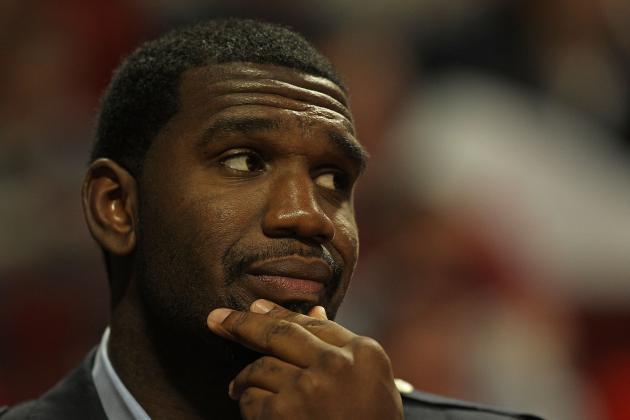 Jonathan Daniel/Getty Images

After three years away due to chronic knee injuries, Greg Oden is looking to return to the NBA. According to Chris Haynes of Comcast Sportsnet Northwest, Portland Trail Blazers forward Nicolas Batum had dinner with Oden and stated that the 2007 No. 1 pick "looks good" and is already planning his return.
Oden last played in the league during the 2009-10 season, averaging 11.1 points, 8.4 rebounds and 2.1 blocks in 21 games for the Portland Trail Blazers. The team drafted him first overall out of Ohio State, and his 7'0", 285-pound frame made him ideal for playing center. Injuries sadly took their toll and robbed him of his full potential.
However, assuming that what Batum said to Haynes is true, teams could have the opportunity of landing a diamond in the rough. All injuries aside, Oden is a natural defender and works the paint well. He will be 25 at the start of next season, so there is plenty of time for him to make a comeback and leave his mark on the NBA's annals.
In order for him to make such an impact, Oden must find the perfect situation for himself. This means a low-pressure team that will be patient with him, and be ready to deal with his injuries as necessary.
Oden needs to find the perfect fit, and with it a shot at revitalizing his NBA career.
Begin Slideshow

»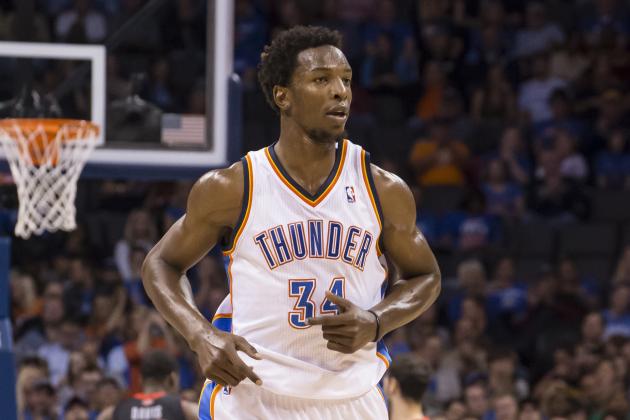 Shane Bevel/Getty Images

Oklahoma City is now a perennial contender, and with that success has come some raucous fans that demand results. Despite the seemingly high-pressure atmosphere, the Thunder would actually be a good team for Oden.
Why? Well, head coach Scott Brooks and his staff have done a fine job of developing their young players. Serge Ibaka has gone from being a contributor off the bench to one of the best big men in the league, and we all know how well James Harden developed.
Brooks also turned a seeming draft bust in Hasheem Thabeet (pictured) into a role player. Thabeet isn't a dominant inside presence or premier shot-blocker, but he still provides good size off the bench and plays hard, regardless of how many minutes he ends up getting.
Oden could fill a very similar role, not to mention provide defense superior to that of Kendrick Perkins. For the veteran's minimum, it'd be worth it for Oklahoma City to give him a shot.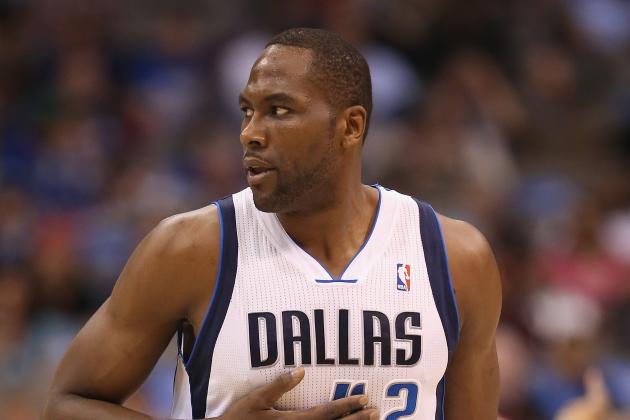 Ronald Martinez/Getty Images

Dallas is also a team with a rowdy group of fans that demand results, not to mention an equally gregarious owner in Mark Cuban, so it may not seem like an ideal location at first glance. In actuality, it is one he should highly consider.
The Mavericks will have a hole at center next year, assuming Chris Kaman signs elsewhere, and will need some size. On top of that, the key to the team performing well is for head coach Rick Carlisle to have a dominant center manning the middle. He had one in Tyson Chandler in 2010-11, and Dallas won a championship that season.
Oden wouldn't necessarily have to be the starter in Dallas, but he and Bernard James could form a potentially dominant tandem at center. James plays the low post well, and Oden will presumably be in top game shape and able to do the same.
If he can stay healthy and perform well, then the stage will be set for Dallas to get back into contention and not just be a low seed out of the ultra-competitive Western Conference.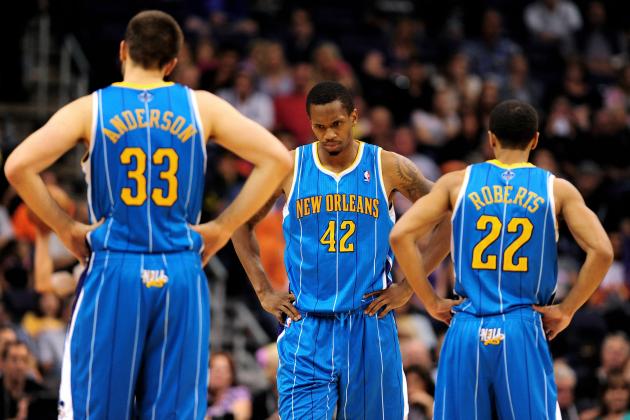 Jennifer Stewart-USA TODAY Sports

New Orleans will have a new identity next season, when the team changes its name from the Hornets to the Pelicans. It will be the next step in the team's rebuilding phase, with the icing on the cake being luring players to come play in the Big Easy.
Granted, the team will not need much help in the frontcourt. They have Anthony Davis at power forward and Robin Lopez at center, both of whom have been solid this season. Still, it wouldn't hurt GM Dell Demps to be on the hunt for a little extra depth.
Oden would thus be wise to consider joining New Orleans. He could come off the bench as a backup center, and maybe even make a spot start here and there if either Davis or Lopez were injured.
The team is not expected to contend any time soon, and New Orleans' low-pressure environment would be a great place in which Oden could get his career back on track.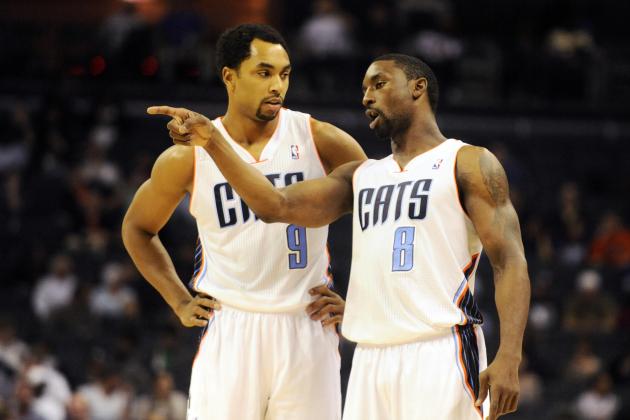 USA TODAY Sports

The Bobcats have looked a lot better this season compared to last year's forgettable performance, but the team still needs some help at center. Brendan Haywood has size, but not much else, and Bismack Biyombo is still a young and raw talent.
Oden, on the other hand, has proven in limited NBA experience that he can be something of a force on both sides of the floor. That isn't to say that the Bobcats should sign him and immediately expect him to be their starting center. In fact, they should look to give him the veteran's minimum to be a backup who receives solid minutes.
Look at it this way—Charlotte coach Mike Dunlap comes from the usually fast-paced college level but also stresses tough defense. The latter trait is Oden's strongest, so the Bobcats are a near-perfect fit for him.
With time and patience from the coaching staff, the big man could restart his career in Charlotte and help the team take another step forward.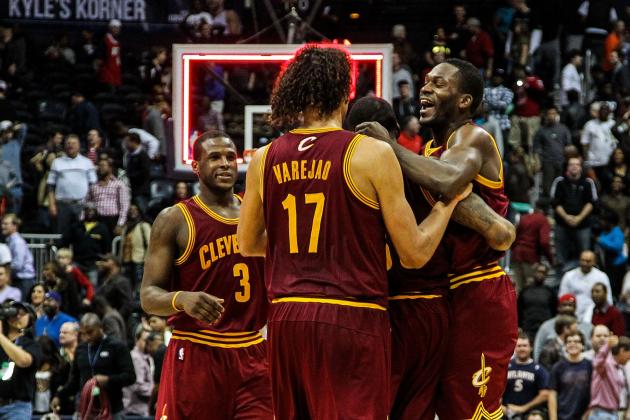 Daniel Shirey-USA TODAY Sports

At 4-15, the Cavaliers are still a long way from contending like they did during the LeBron James era. The team has two solid cornerstones in guards Kyrie Irving and Dion Waiters, but little else.
The star of the defense is Anderson Varejao, but he is both injury-prone and expensive, which could lead Cleveland management to seek a team willing to trade for him. If Varejao is indeed traded, the Cavs' center would be youngster Tyler Zeller, who is not ready to be a full-time starting center despite having exceptional talent.
This would give team owner Dan Gilbert all the more reason to pursue Oden. Like Varejao, he would play an aggressive game in the paint while also doing his fair share on offense. Cleveland needs a cheap and reliable big man to pair with Irving, and Oden just might be the guy.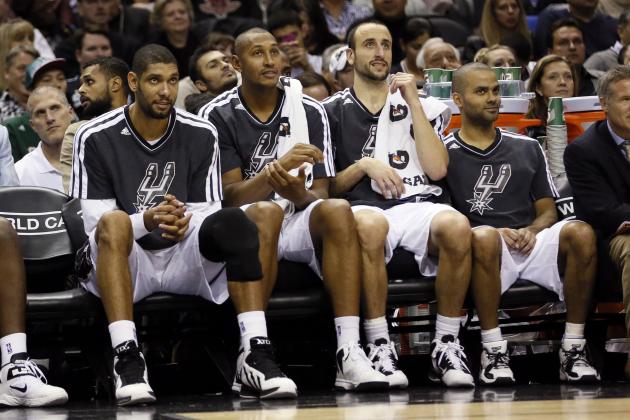 USA TODAY Sports

The Spurs may be getting old, but their veterans are still at the top of their game. At center, however, there's a bit of a hole.
The team's current starter at the 5 is DeJuan Blair, who will be a restricted free agent at the end of the season. Blair can play a good low-post game, but is only 6'7", 270 pounds and lacks the proper height for the position. His backup, Tiago Splitter, is much taller at 6'11", but still not ready to assume full-time starting duties.
Thus, GM R.C. Buford should reach out to Oden and see if he would be interested in becoming a Spur. He has more height than Blair and handles the low post well, and would mesh well with head coach Gregg Popovich's tough defensive approach.
He'll come cheap at the veteran's minimum, so it would be worth it for Spurs management to at least watch Oden work out and make a decision from there.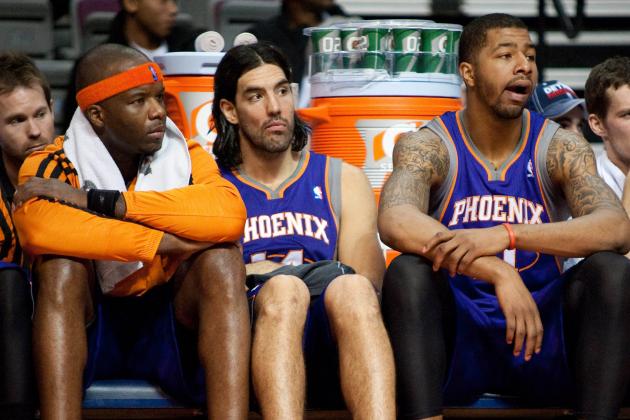 Tim Fuller-USA TODAY Sports

No matter where Greg Oden ends up playing, the team that signs him must be prepared to deal with his fragile body. This is a man who has had five major knee surgeries at just 24 years of age, and the key to him succeeding in the long run will be patience.
This means that the best place for Oden is easily the Phoenix Suns. Not only is their training staff top-notch, but they basically revitalized the career of Grant Hill, whose campaign was derailed by a nagging ankle injury.
Granted, the Suns' fast-paced offense is very demanding of its centers, and Oden would need to slowly acclimate himself into the system. This would definitely take time, but Phoenix's low-pressure environment would allow him to do that at his own pace and not rush his return.
Once healthy, he and Marcin Gortat could form a potentially deadly tandem at center, finally improving Phoenix's defense and getting the run-and-gun Suns back to their winning ways.