12 Changes WWE Should Make in 2013
wwe.com
As we approach the end of 2012, it is time to reflect and consider changes that WWE should make for the upcoming New Year.
This year had its positives like the resurgence of the tag team division led by Team Hell No, Raw 1000 and The Rock versus John Cena at WrestleMania. WWE also had its negatives like the continuously poor divas division, some awkward love storylines and extending Raw to three hours.
What changes should WWE make for 2013?
In honor of the end of 2012, here are 12 ways WWE could improve its product for its fans and employees.
Begin Slideshow

»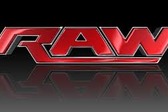 wwe.com
WWE has received a lot of criticism since extending Raw to three hours in July. Despite, recent episodes faring well, overall the experiment has not worked.
Extending to three hours has resulted in lower ratings, more squash matches and even more time for recaps.
Although three hours allows for more TV time for superstars and employees who may not have been seen before, WWE doesn't use the time effectively.
I, for one, have no interest in Zack Ryder versus Heath Slater or Alberto Del Rio versus Great Khali.
These matches do not help storylines progress and have no meaning to the hardcore fans.
WWE should revert back to two hours and only air the best matches and segments for all the fans' entertainment.
wwe.com
Raw is WWE's only live weekly television show, which is exactly why it continues to be more successful than others.
WWE's secondary show, SmackDown is usually taped on Tuesday nights, but not aired until Friday. This leaves three days for people to read spoilers and avoid the show altogether.
Whether you are a fan of spoilers or not, the fact is they exist and you have access to them every week.
When SmackDown debuted, it aired on Thursday nights. It still was taped Tuesday, but WWE only allowed us two days for spoilers.
Occasionally we witness a live edition of SmackDown on Tuesdays, but it is not regularity.
WWE should revert back to Thursday nights. Friday night is the start of the weekend when people want to go out and would prefer not to stay in. Thursday is almost a good midpoint between two episodes of Raw.
WWE should make SmackDown live each week. The opportunity for surprise and suspense only exists on live television.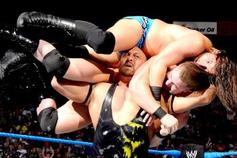 wwe.com
Throughout WWE history we have witnessed matches between mid to top tier talent against bland wrestlers commonly known as enhancement talent. These matches have come to be known as squash matches.
I would argue that in the late 1990s and early 2000s we saw a decrease in the number of squash matches on WWE TV.
However, following WrestleMania 28, a number of new superstars were introduced using squash matches. Brodus Clay, Tensai and Ryback all debuted and for a while were not given meaningful feuds or matches.
Ryback has been in squash matches on pay-per-view. Pay-per-view!
While squash do their job in featuring new talent or to highlight certain superstars, WWE has the roster depth that they do not need to have so many squash matches.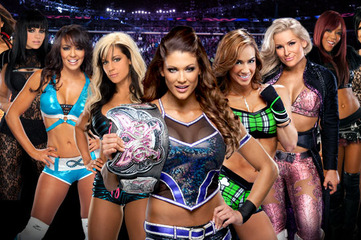 wwe.com
WWE has done an incredible job of building the tag team division to where it is today. Whether that has to do with Triple H, Team Hell No or others, we must credit WWE for the change.
Now it's time for the divas.
The divas division has not been taken seriously since the days of Trish Stratus and Lita.
Now that WWE is moving away from the models like Kelly Kelly and more towards the wrestlers like AJ Lee and Tamina Snuka, the division still has a chance.
WWE needs to give us diva matches that last a decent amount of time and are of high quality. When you only give them less than five minutes to perform, what do you expect?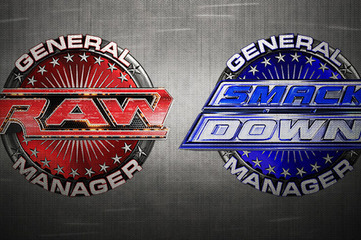 wwe.com
How many of you are sick of the general manager carousel in the WWE? Some fans would prefer that WWE get rid of the whole general manager concept altogether. Unfortunately, I don't believe that will happen anytime soon. Therefore, as we approach 2013, WWE needs to name a big star as GM.
Ric Flair is the obvious choice here.
However, until the lawsuit in TNA is completely done and there are no issues, Flair won't return to WWE. So perhaps we should consider some other big names.
Shawn Michaels, Stone Cold Steve Austin and even the Rock would make incredible general managers. Obviously the Rock is hoping to become the next WWE Champion so he probably is not interested in a GM role. HBK and Austin have their own shows and are likely too busy to be general managers.
Whoever WWE decides, Vickie Guerrero is not the right choice. WWE needs a big name to take over for Vickie. Her time is overdue.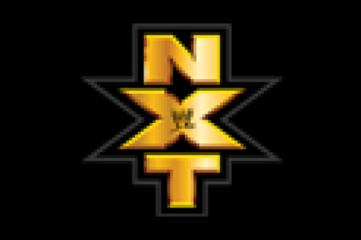 wwe.com
Even before The Shield invaded WWE, NXT should have been made available for everyone to watch. As you may remember, NXT began as a reality TV style show. That was an epic fail. Epic botch.
WWE was brilliant to merge their developmental territory known as FCW with NXT as they both had similar ideas. They were both places for young superstars to develop.
The new NXT was available online at WWE.com for a very short time until WWE made it unavailable to most WWE fans.
With former superstars from Ring of Honor and other independent promotions joining WWE through NXT, all wrestling fans will want to tune into the new and improved developmental division of WWE.
Dean Ambrose, Seth Rollins and Roman Reigns have given us a preview of what is to come from NXT. Now WWE needs to give us the opportunity to follow these young upstarts along their path to the main roster.
The New Year should bring NXT back to WWE.com or even cable television.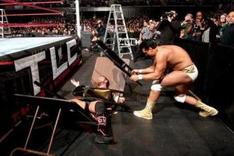 wwe.com
Gimmick matches became so popular that many of them turned into full pay-per-views. Hell in a Cell, TLC, Elimination Chamber, Extreme Rules and Money in the Bank are just a few examples of current gimmick pay-per-views.
There are so many issues with gimmick PPVs, I could write a book about it. But I won't. Instead, I will just highlight a few problems.
First, some gimmick pay-per-views have only featured one gimmick match. For example, Hell in a Cell 2012 only featured one match inside Hell in a Cell. Second, the gimmick match does not always complement the storyline at hand. Triple H versus Kevin Nash did not need to be a sledgehammer ladder match. It causes these matches to be worse than they had to be.
With the increase in gimmick PPVs, there has been a decrease in gimmick matches on Raw, SmackDown and WWE television in general.
WWE should schedule gimmick matches when it is most appropriate. If they were to do this, we would certainly experience various types of matches on television more often.
Steel cage matches were much more common on WWE TV prior to it being the featured match for No Way Out.
Raw, SmackDown, Main Event and even Superstars would definitely receive a boost in ratings with more gimmick matches. Too bad WWE saves the gimmick matches for certain pay-per-views.
As we enter 2013, WWE should consider having gimmick matches more often on television and only when appropriate for the storyline.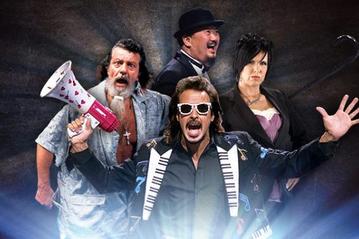 wwe.com
How many managers are there right now in WWE? Paul Heyman, Ricardo Rodriguez and Rosa Mendes, for sure. Cameron and Naomi should be considered valets/dancers. Do you count Hornswoggle as Great Khali's manager? Do you still count Vickie Guerrero as Dolph Ziggler's manager?
The bottom line here is WWE has lost the art of managers. There are more than 10 WWE Hall of Famers who made it there because of their managerial services.
Managers add a great deal to characters, storylines and the overall entertainment of WWE. When superstars have poor mic skills a manager can act as a mouthpiece to help the character. A good example of this is Brock Lesnar and Paul Heyman.
A number of months ago, I wrote about the WWE managers at the time and whether or not they were with the right superstars. WWE can't pair up just anyone with any WWE superstar. It has to make sense.
Hopefully when we hit 2013, WWE will look to bring back managers and pair them with the right superstars.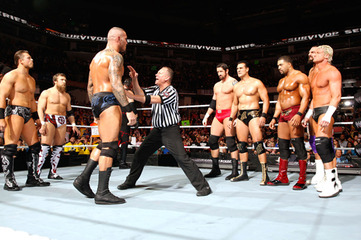 wwe.com
WWE has a tendency to highlight some of the same stars over and over again. John Cena, CM Punk, Randy Orton and the Big Show have been main event superstars for quite some time.
However, it is time for WWE to build and develop young stars.
There is the group of mid-card to upper mid-card superstars such as Wade Barrett, Dolph Ziggler, Antonio Cesaro, Damien Sandow and Sheamus who should be pushed to the main event. Although Sheamus could be considered at the main event right now, rumors have suggested that WWE wants Sheamus to connect more with the fans to be a full time main eventer.
WWE also have a group of lower card superstars or those in developmental who should be considered a big part of the future of the company. Seth Rollins, Dean Ambrose, Roman Reigns, Bray Wyatt and Brad Maddox are just beginning their careers in WWE. Hopefully in 2013, WWE continues to develop and build these superstars to be a big part of WWE.
The roster is becoming deeper by the minute and finally WWE does not need to depend on just a few top stars. They have the opportunity to develop and build their younger stars to the top.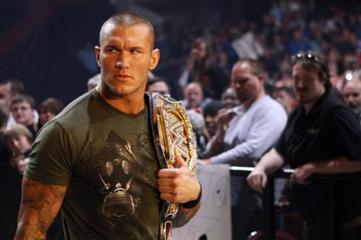 wwe.com
Randy Orton is a top star in WWE and has been for quite some time. However, it was as a heel character that Orton truly made the jump from star to superstar.
Orton has not been quiet about his desire to be heel again, but unfortunately WWE doesn't seem to think Sheamus or any other babyface is big enough to take his spot.
With Ryback and hopefully at some point the Miz getting ready to be a top babyface in WWE, the New Year should be good to Orton.
Ryback is main eventing pay-per-view after pay-per-view, while Orton is stuck in Alberto Barrettland.
In 2013, WWE should pull the plug and finally turn the viper heel once again.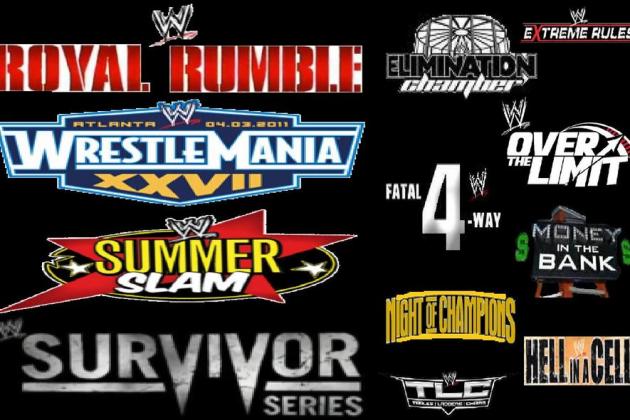 talkshoe.com
I am actually going to be nice here and give WWE two options.
WWE needs to either cut down on the number of pay-per-views per year or provide us, the fans, with better B-level pay-per-views.
WWE decided to build upon the "Big 4" (Royal Rumble, WrestleMania, SummerSlam and Survivor Series) so much that we now have a PPV each month.
With all the injuries by top stars such as CM Punk and John Cena, WWE needs to think about how little rest their employees are getting.
If WWE were to cut down on the number of PPV events per year, I suggest they obviously keep the Big 4, Extreme Rules and add King of the Ring.
All of the other pay-per-views either have a gimmick that can certainly be included in any of the other shows or don't have anything that makes the event special.
Having six pay-per-views each year would be ideal as they could have one every other month.
As someone who attended WWE No Way Out this past June, I can honestly say there was no gimmick or reason behind this particular event.
WWE needs to either decrease the number of PPVs per year or make each PPV special and worthy of buying.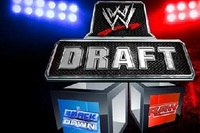 dirtsheets.com
Ever since the COO Triple H created the Raw SuperShow, the brand extension has been non-existent. Although this may have seemed like a great idea at the time, WWE once again needs to reflect and examine the situation.
As I have discussed in this article already, the roster is becoming deeper and could finally handle the brand extension again. With superstars from NXT being promoted to the main roster, the number of superstars is increasing.
The draft lottery each year was exciting as it created new feuds and combinations for tag teams and stables on Raw and SmackDown.
If WWE decides not to separate Raw and SmackDown as it used to, then WWE must unify the World Titles.
The World Heavyweight Championship has become an afterthought in terms of championships. The title began both WrestleMania (in an 18 second match) and No Way Out. That is hardly a way to handle a World Title.
The WWE Championship has always been treated as the No. 1 title. If there is no brand extension, then there is no reason for two World Titles.
It has been discussed that the unification hasn't happened already due to Raw and SmackDown house shows. If that is the case, then WWE should choose the brand extension again. With a brand extension, both World Titles would be treated more equally. The World Heavyweight Championship would certainly gain a lot of prestige too.
So WWE, you have a choice again. In 2013, either re-create the brand extension or unify the World Titles.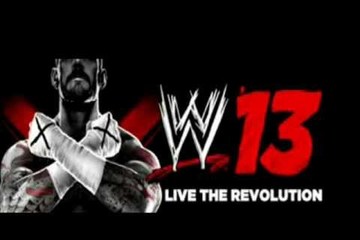 tube.7s-b.com
The WWE '13 game's slogan is "live the revolution" and I think we can all agree a revolution is what we would like to see in the WWE next year.
WWE needs to make some tweaks in order for the product to continue to entertain us and keep us in suspense.
Whether it is making changes to the television programs, pay-per-view schedule, character development or even finally improving the divas division, change is needed.
CM Punk hoped to force change in the WWE when he aired out his grievances back in June 2011.
Despite the differences WWE made in 2012 to please CM Punk and his fans, there is always room for improvement.
What changes do you think WWE should make in 2013? What should WWE's New Years resolutions be?
Please leave your comments and suggestions in the section below.
This has been the G-U-DOUBLE T and that was my GUTT reaction!
Many people are not satisfied with my current nickname. If you have a suggestion, please share it on my bulletin board.
Seth Guttenplan is a teacher by day, writer by night. To read more from Seth, follow him on Twitter (@sethgutt) and visit http://guttwrenchpowerblog.com.