The 20 Biggest Blowouts in Sports History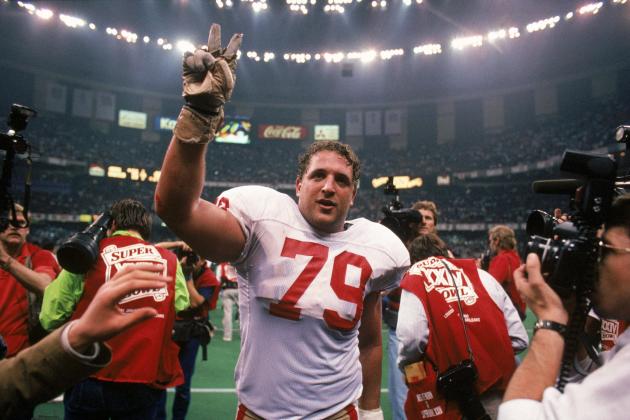 George Rose/Getty Images

Sports fans yearn for the nail-biting, edge-of-the-couch finishes that build and define legacies. Sometimes, however, they get far from the tight game they dream of. In fact, sometimes they get the opposite.
Blowouts are inevitable. When David matches up against Goliath, a pure beatdown is always possible.
After searching far and wide for the most dominant victories in history, we found a collection of eye-watering assaults that are, at the very least, visually crippling.
Here are the biggest blowouts in sports history. These victims are still recovering.
Begin Slideshow

»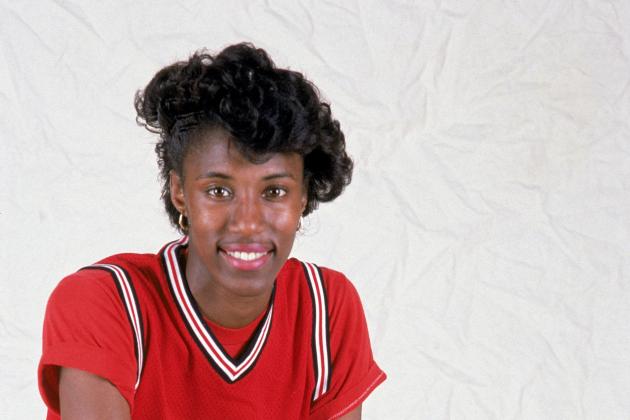 Getty Images/Getty Images

Date: February 19, 1990
Score: Morningside 102, South Torrance 24 (at halftime, before South Torrance sent the girls home)
For one night, star baller Lisa Leslie was Wilt Chamberlain. She scored 101 points...in only one half.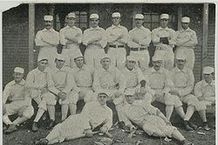 Image via wikipedia.org
Date: June 29, 1897
Score: Colts 36, Colonels 7
We'd like to believe that the Colts made a breathtaking ninth-inning comeback after being down 7-0. But the box score is probably resting 10-feet deep.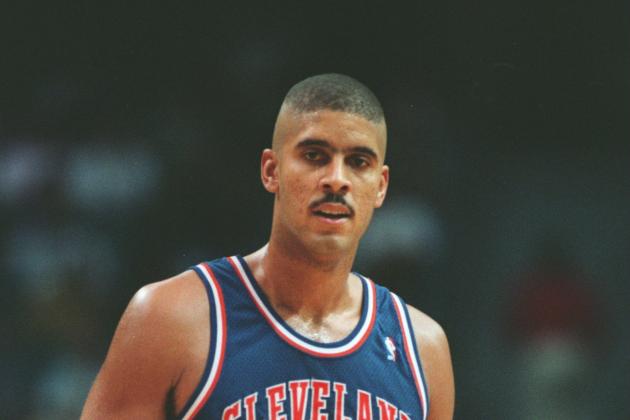 Getty Images/Getty Images

Date: December 17, 1991
Score: Cleveland Cavaliers 148, Miami Heat 80
The early-1990s Cavs had eight players in double figures, and the Heat had no answer, as the second half was a pure crumble, 75-27.

Image via news.bbc.co.uk
Date: October 31, 2002
Score: AS Adema 149–0 Stade Olympique l'Emyrne
Don't be fooled by the score, victimized Olympique actually scored 149 times...against themselves.
Olympique head coach Zaka Be staged a pre-planned protest that cost his team a chance at the title, and he was banned from soccer for three years.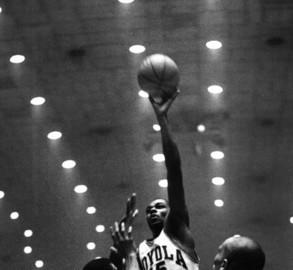 Image via rankopedia.com
Date: Mar 11, 1963
Score: Wolves 111, Golden Eagles 42
Loyola went on to win the championship after setting the mark for largest margin of victory (69 points). Tennessee Tech, meanwhile, recorded the all-time lowest field-goal percentage in an early-round game, shooting 22 percent (18-of-82) from the field.
Date: December 30, 2010
Score: Georgia Tech 82, Tennessee State 11
Tennessee State set the NCAA women's Division I record for fewest points in a game, as it shot 3-of-50 from the field. The Tigers trailed 49-3 at halftime, and Tyaunna Marshall and Chelsea Regins each dropped 16 points.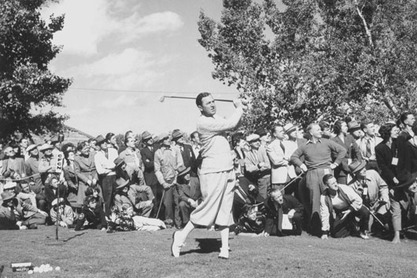 Image via rbccanadianopen.com
Score: All won by 16 strokes
J.D. Edgar (1919 Canadian Open), Joe Kirkwood Sr. (1924 Corpus Christi Open) and Bobby Locke (pictured, 1948 Chicago Victory National Championship) each trampled the opposition with pure elegance.
Note: Tiger Woods won by 15 strokes at the 2000 U.S. Open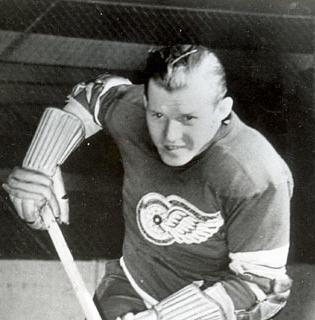 Image via redwings.nhl.com
Date: January 23, 1944
Score: Red Wings 15, Rangers 0
The Red Wings naturally became the first team to score 15 consecutive goals in a game. One more second and they'd have had 16 goals, as their last shot went in after the buzzer.
Date: October 25, 2003

Score: Australia 142, Namibia 0
Everyone loves a close game, especially at the Rugby World Cup.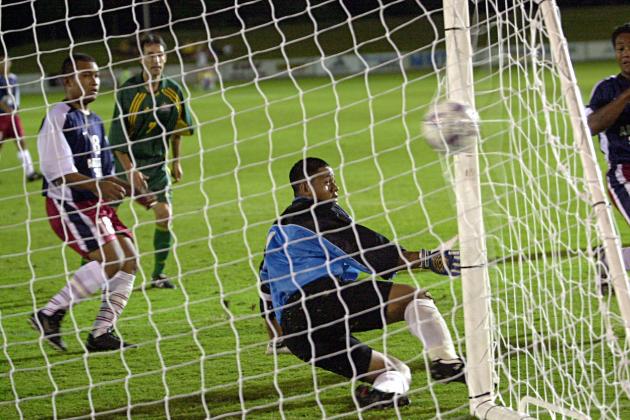 Darren England/Getty Images

Date: April 11, 2001
Score: Australia 31, American Samoa 0
World Cup qualifier, for which American Samoa certainly did not qualify.
Julian Herbert/Getty Images

Date: September 14, 2007
Score: Sri Lanka 201, Kenya 27
To give you perspective on how monstrous a 172-run margin is, keep in mind that the only margin that even came close was when South Africa defeated Scotland by 130 runs in 2009.

Date: September 6, 1965
Score: Ned Jarrett by 14 laps
Ned Jarrett finished 14 laps ahead of second-place Buck Baker, which remains a NASCAR record. But let's keep in mind that only 15 of the 44 cars originally involved in the race survived until the end.
Date: Jan 28, 1990
Score: 49ers 55, Broncos 10
The most lopsided game in Super Bowl history to date featured one mistake from the victorious 49ers: a missed extra point.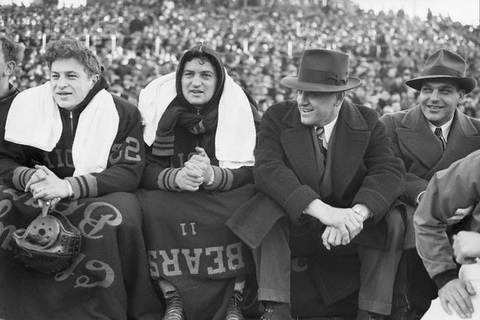 Image via flickr.com/photos/23481859@N03/4544463831
Date: December 8, 1940
Score: Bears 73, Redskins 0
After Washington Redskins coach George Preston Marshall told reporters that Chicago Bears coach George Halas and his team were "quitters" and "cry babies," a bulletin-board-filled vengeance was inevitable. This National Football League Championship trouncing remains the largest margin of defeat in NFL history, let alone in a championship game.
Date: June 5, 1988
Score: 6-0, 6-0
All it took was 32 minutes for Steffi Graf to mentally and physically destroy her baffled opponent at the 1988 French Open.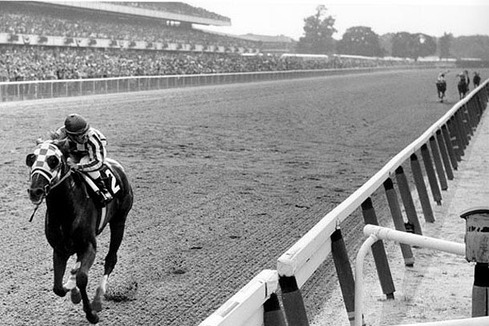 Image via thesportsmith.blogspot.com
Date: June 9, 1973
Score: Victory by 31 lengths
While becoming first U.S. Triple Crown champion in 25 years, legendary thoroughbred Secretariat set race records in all three events. His Belmont Stakes performance was pure brilliance.
Date: September 8, 2008
Score: Slovakia 82, Bulgaria 0
When Bulgaria trailed 7-0 after five minutes, 19-0 after 10 and 31-0 at the end of the first period, it was clear history was being scripted in this 2010 Winter Olympics qualifying tournament.
Image via hutchnews.com
Date: November 16, 1927
Score: Haven High School (KS) 256, Sylvia High School 0
80 years ago, in the small town of Haven, Kansas—population 1,200—a high school team not only pulled off the most lopsided victory in high school history, but went undefeated and didn't give up a score all season.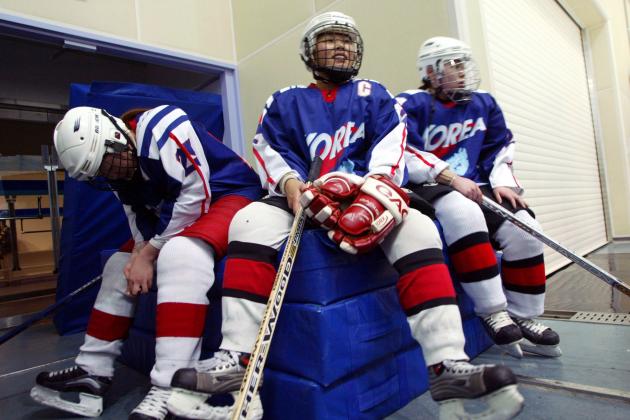 Chung Sung-Jun/Getty Images

Date: March of 1998
Score: South Korea 92, Thailand 0
Not much is known about the 1998 Asia-Oceania Junior Championships, except that hats were tossed onto the ice like candy. By the looks of it, even the Zamboni was scoring goals.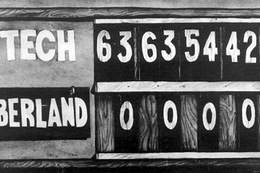 Image via sportsdispencer.wordpress.com
Date: October 7, 1916
Score: Georgia Tech 222, Cumberland 0
Though Cumberland had discontinued its football program before the season, it was not allowed to cancel its game against the Georgia Tech Engineers in 1916. And considering that Cumberland's baseball team had demolished Georgia Tech earlier that year, 22–0, Tech coach John Heisman felt inclined to run up the score.
Cumberland finished with minus-96 yards rushing and 14 yards passing, while Tech finished with 1,620 yards rushing and no passes thrown.