UFC on FOX 5: BJ Penn vs. Rory MacDonald Head-to-Toe Breakdown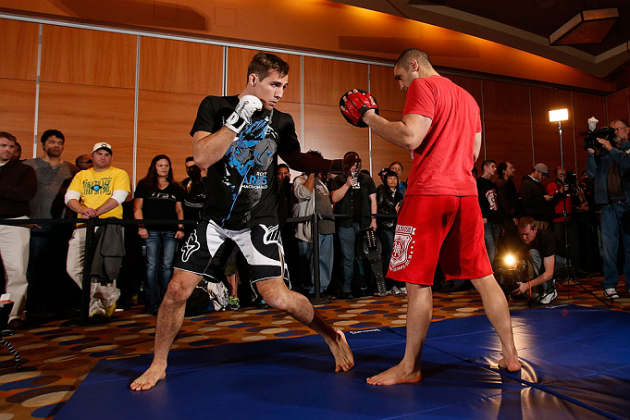 Photo by Josh Hedges/Zuffa LLC/Zuffa LLC via Getty Images
UFC on FOX 5 brings to you a four-fight main card that will feature a welterweight showdown between young contender Rory MacDonald and former UFC welterweight champion B.J. Penn.
The lead-up to the fight has seen its share of trash talk. Penn will try to make a big splash in his return to the Octagon, while MacDonald seeks to destroy a legend of the sport.
Penn versus MacDonald will be one of the most anticipated fights on the entire card when Saturday arrives, and all our questions will be answered. With that being said, the welterweight title picture may become more clouded as a result.
Continue on for the head-to-toe breakdown between these two elite mixed martial artists.
Begin Slideshow

»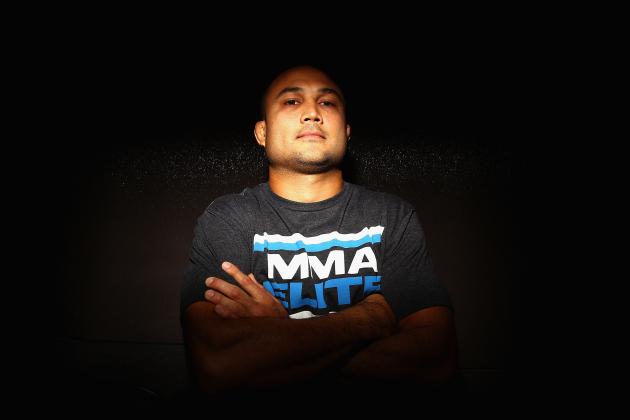 Ryan Pierse/Getty Images

MacDonald is one of the new breed of fighters, who trained in mixed martial arts from day one. His striking has steadily improved as he continues to grow as a fighter.
Penn, on the other hand, may be the best technical boxer in the welterweight division.
However, this is not boxing. Frankie Edgar proved that as he mixed up his game to thwart Penn in two title bouts. MacDonald may be able to do the same.
MacDonald's growth as a striker will serve him well against most fighters on the planet, but Penn remains one of the best in the world at what he does on the feet. Penn holds a slight technique advantage over the Canadian, which will tip the scales in his favor.
Edge: Penn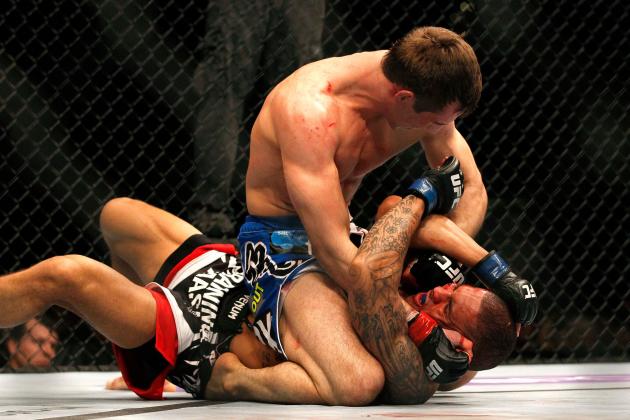 Kevin C. Cox/Getty Images

Both fighters have remarkable grappling. Penn is one of the best jiu-jitsu specialists, and has shown surprising offensive wrestling.
However, MacDonald is the bigger, stronger and more athletic fighter. He has ragdolled smaller fighters, and some of the strongest in the division. Watch what he did to Nate Diaz, Mike Pyle and others.
History also shows us what a bigger grappler is able to do to Penn. MacDonald will be able to wear Penn down over the course of the fight.
MacDonald's size and athleticism gives him an advantage over Penn.
Edge: MacDonald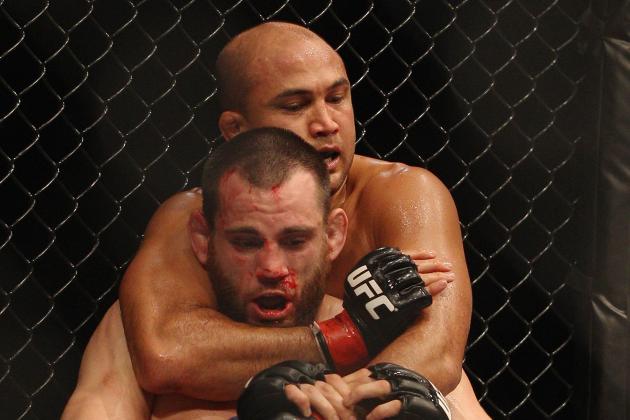 Mark Kolbe/Getty Images

MacDonald has good submissions, and has six victories via that method to his credit. However, while that is all well and good, it does not add up to what Penn brings to the table.
This may be the only definitive category in this breakdown.
Penn's dexterity gives him a huge advantage against his competition, and he has been able to use it effectively throughout his career.
The Hawaiian may find it difficult to submit MacDonald without hurting him first, but he has the unquestioned submission edge in this fight. There are not many who would hold an advantage against Penn, and MacDonald just cannot stack up here.
Edge: Penn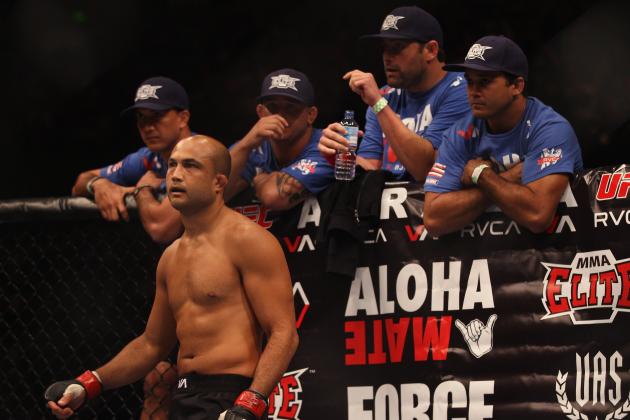 Mark Kolbe/Getty Images

MacDonald's X-Factor: Push the Pace
MacDonald cannot let Penn be the aggressor.
When Penn is the one forced backward, especially against a bigger fighter, he loses steam more quickly. It also keeps Penn from getting off first. With his exceptional boxing, it could be crucial for MacDonald to keep Penn on his heels.
Penn's X-Factor: Cardio
This one was pretty obvious, right? A big concern over his career has been his conditioning. Will he be able to sustain a good pace for three rounds against MacDonald? We will find out on Saturday.
Expect Penn to return in excellent shape, but the tempo of the fight will be most important. If it is a slow, methodical fight, Penn should have no issues. However, if he is pressured throughout, he could tire and become an easy target for MacDonald.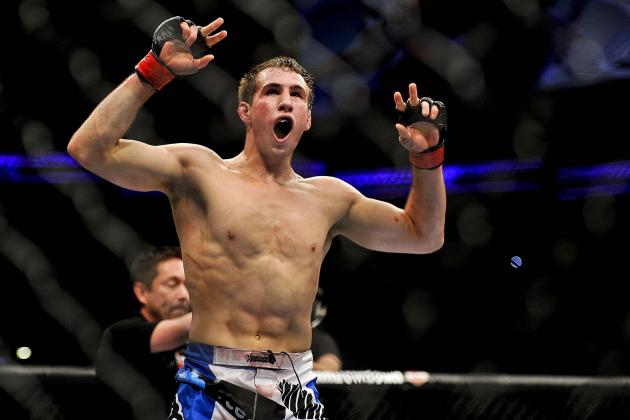 Paul Abell-USA TODAY Sports

Leading up to this fight, I was sure that MacDonald would roll over Penn. However, this week, my gut started bellowing for a Penn victory.
This will definitely be one of the most interesting fights on the card. Penn always adds interest to the card.
The former lightweight and welterweight champion could most definitely upset MacDonald, but I am sticking with my initial pick. He is simply too big and too athletic for Penn to hang with for three rounds.
MacDonald has plenty of tape to view from Penn's failures against elite welterweights. He will enter with a good game plan and carry on to a decision win.
Prediction: MacDonald defeats Penn by unanimous decision