There isn't a baseball fan alive who doesn't love the Hot Stove League––specifically, the Winter Meetings, when the rumor mill is throwing out rumors at breakneck speed.
While everyone's focus is on how their favorite team can improve their chances in 2013, not much thought is given to how those acquisitions might reverberate throughout the rest of the division, the league and the entire game.
Let's take a look at some of the biggest rumors out there––and what it might mean not only for those teams involved, but for baseball in general.
Zack Greinke to the Rangers––or the Dodgers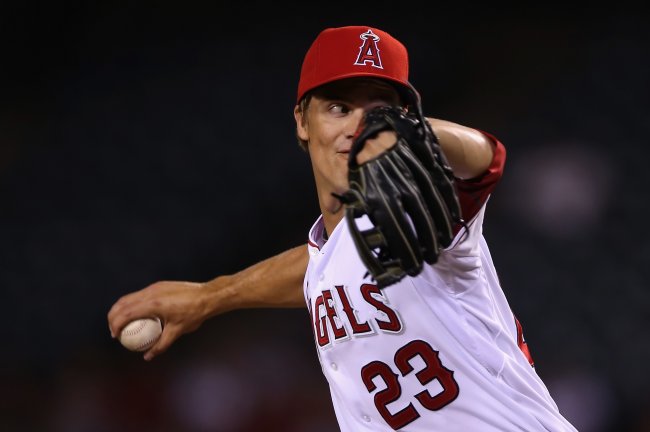 Jeff Gross/Getty Images
CBS Sports' Jon Heyman reports that the race to sign former American League Cy Young Award winner Zack Greinke has come down to the Los Angeles Dodgers and Texas Rangers.
Adding Greinke to the mix in Texas could be both a blessing and a curse for the Rangers.
It's a blessing for all of the obvious reasons: he's a major addition to the Rangers' rotation, he allows Yu Darvish and Derek Holland to slide into more natural roles as No. 2 and No. 3 starters, and having Greinke in Arlington means he's not pitching in Anaheim––an added bonus.
Which rumored deal would have the biggest impact on baseball?
But there's a cost aside from money that comes along with the Rangers signing the 29-year-old Greinke.
According to Heyman's colleague Danny Knobler, signing Greinke means that the Rangers would no longer be in a position to re-sign outfielder Josh Hamilton, leaving the team with a void in their lineup.
Are the Rangers a more dangerous team with Greinke on the mound and Hamilton crushing balls elsewhere? I'm not so sure.
As for the Dodgers, Greinke and Clayton Kershaw atop Los Angeles' rotation would give them as impressive a one-two punch as anyone in the game.
While such a move would put the Dodgers in great shape to earn one of the two available wild-card berths in the National League, it wouldn't be enough to overtake the defending World Series champions, the San Francisco Giants, in the NL West.
Once Greinke signs, the free agency floodgates will open, as Shaun Marcum, Anibal Sanchez, Brandon McCarthy and Edwin Jackson will all sign shortly after Greinke does.
Three- or Four-Team Blockbuster Involving Justin Upton and Asdrubal Cabrera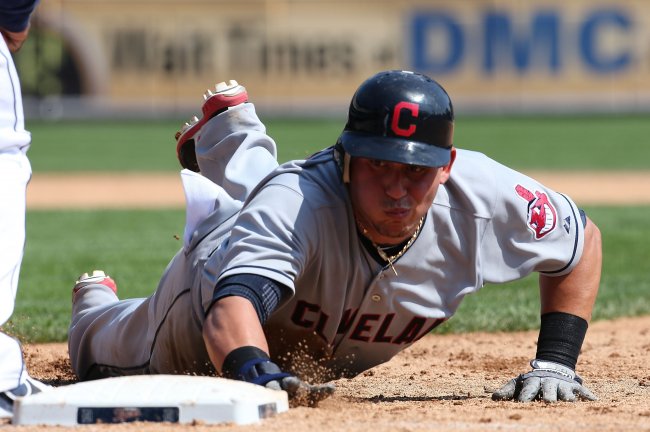 Leon Halip/Getty Images
The way Fox Sports' Ken Rosenthal puts it, the basic gist of this multi-team blockbuster is this.
The Diamondbacks get All-Star SS Asdrubal Cabrera from the Indians.
The Rangers get All-Star RF Justin Upton from the D-Backs.
The Indians get 3B Mike Olt from the Rangers along with RHP Trevor Bauer and LHP Patrick Corbin from the D-Backs.
Yet there's a fourth team involved, the Seattle Mariners, who have their sights set on Texas left-hander Derek Holland, sending prospects to one of (or multiple) teams in exchange.
Assuming the names involved are accurate, this has the makings of a deal where everyone involved walks away happy––and in better shape than they were before.
The D-Backs get the shortstop they desperately need while ridding themselves of the distraction of Justin Upton trade rumors that has surrounded the team for more than a year.
Texas gets their replacement for Josh Hamilton in the middle of their lineup.
The Indians get three pieces with high ceilings to build around, while the Mariners get a more established pitcher to pair with Felix Hernandez atop their rotation.
In one fell swoop, two of the biggest names rumored to be available via trade––Cabrera and Upton––are off of the market, forcing teams with a need at shortstop or in a corner outfield spot to perhaps overpay for one of the top names available via free agency (Stephen Drew and Nick Swisher, for example) rather than wind up with unproven or over-the-hill talent in those spots.
Seattle Really Wants Texas to Land Justin Upton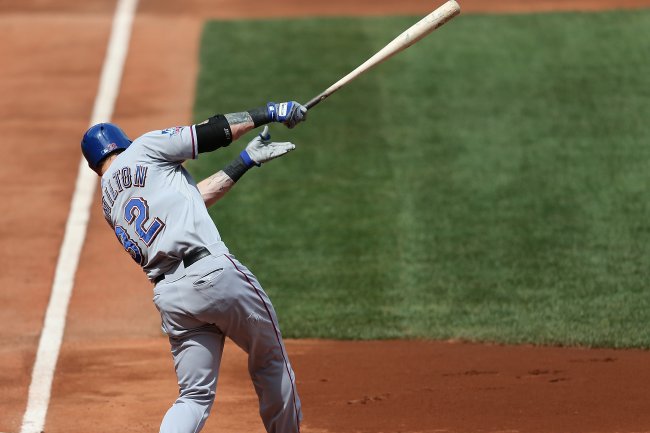 Jim Rogash/Getty Images
Why would the Mariners want a team in their division to acquire a 26-year-old All-Star?
ESPN's Jim Bowden can answer that one for us:
Mariners involvement in 4 team blockbuster proposals is to utilize prospects to make sure TX gets Upton so they can actually sign Hamilton

— JIM BOWDEN (@JimBowdenESPNxm) December 6, 2012
Per the Seattle Times' Geoff Baker, the Mariners have made a big push for Hamilton and the free agent slugger considers the Mariners his backup option should he not be able to work out a deal to stay in Texas.
Adding Hamilton to their lineup would push the Mariners into the hunt for one of the two wild-card spots in the American League––and take the most explosive bat available off of the market.
Reigning Cy Young Award Winner On the Block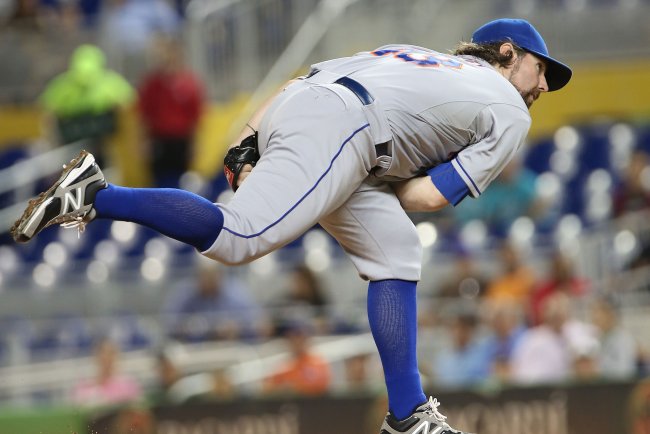 Marc Serota/Getty Images
With R.A. Dickey and the New York Mets still unable to agree on a contract extension, Newsday's David Lennon tweets that the team has multiple trades lined up to move him should they ultimately decide that's the direction that they want to go in:
Heard #Mets sitting on number of potential trades for Dickey. If a team caves and adds piece, deal could get done quick. Hasn't happened yet

— David Lennon (@DPLennon) December 5, 2012
It's difficult to speculate on what sort of impact a Dickey deal would have on the game as we don't know what the Mets would be getting in return.
What we do know is that the team who acquires Dickey will be getting a 38-year-old pitcher who only four years ago was an afterthought for every team in the league.
Whether Dickey can replicate his remarkable 2012 season is a major question that I'd have were I the team acquiring him––and I'd have serious doubts as to how much of an impact he'd actually have.