WWE 2012 End-of-Year Superstar Awards
Gallo Images/Getty Images

2012 is near completion, a year where WWE fans saw brawlers, powerhouses and tag teams excel at their craft.
New faces have stepped into the limelight and superstars we expect to shine did so once again.
The year is not quite over, but aside from a CM Punk-less TLC pay-per-view, the majority of WWE's fireworks have already been fired. The year's best have already established themselves as such.
Who deserves the nod for entertaining the WWE Universe by way of moonsaults, powerbombs or otherwise? Let's find out.
Minus the celebrity presenters, here are WWE's award-winning superstars.
Begin Slideshow

»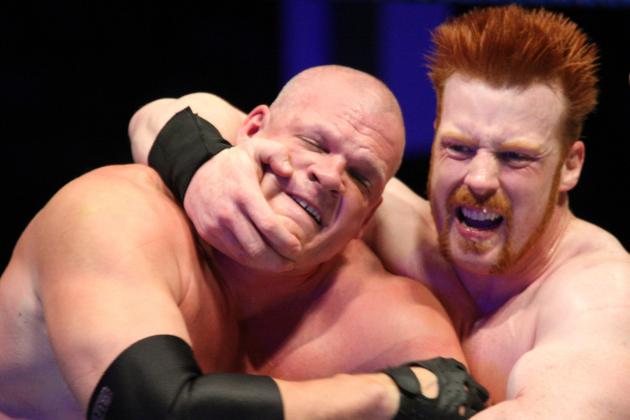 Gallo Images/Getty Images

Winner: Sheamus
Time after time, Sheamus has delivered not only the best match on Raw, but the most brutal one as well.
He's not building those great matches with technical skill or lucha libre-inspired moves. His toolbox is filled with clubbing forearms, big boots and clotheslines.
After winning the World Heavyweight Championship, Sheamus was put in a prominent position, facing some of the company's biggest stars in barfight-like battles. His brawls with Wade Barrett and Big Show have been wildly entertaining.
Let WWE's other superstars take care of the moonsaults and armbars, Sheamus has spent 2012 delivering smash-mouth wrestling at its best.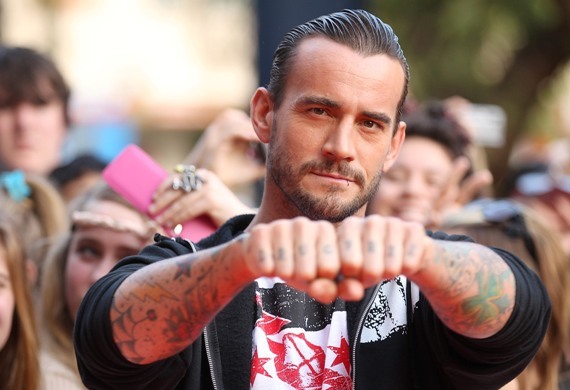 Photo by Luis Gomez, Getty Images
Winner: CM Punk
CM Punk's skills on the microphone are no secret, and 2012 has been a banner year for the WWE champ in that department.
After the thunderous momentum Punk gained after his infamous 2011 shoot-style promo faded, it seemed as if he'd fallen flat in terms of his character. At Raw 1000, he used an attack on The Rock to rejuvenate himself.
What has happened since has been a clinic in heel promos.
Punk seems to truly believe in his twisted sense of morality. He has slowly worked the fans over, turning those who adore him against him.
Whether he has verbally attacked Jerry Lawler, John Cena or Mick Foley, Punk has provided a series of highlights for Raw.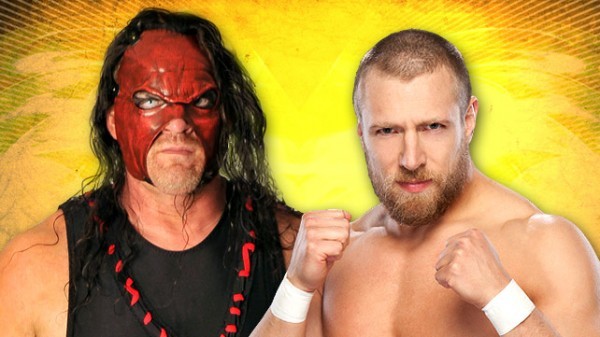 photo from wwe.com
Winner: Team Hell No
Daniel Bryan and Kane made the second half of 2012 their playground.
They reinvigorated the tag team division with their hilarious antics and great wrestling.
Their skits alongside Dr. Shelby, their claims of each being the tag team champion and in-ring hugging have been among WWE's most entertaining moments this year. They've also delivered in terms of wrestling as well.
Suddenly, WWE fans can look forward to the tag team championship match again and Team Hell No can take the majority of the credit for that.
Fans should enjoy the pairing as much as they can now, as the team of the year could break up at any moment.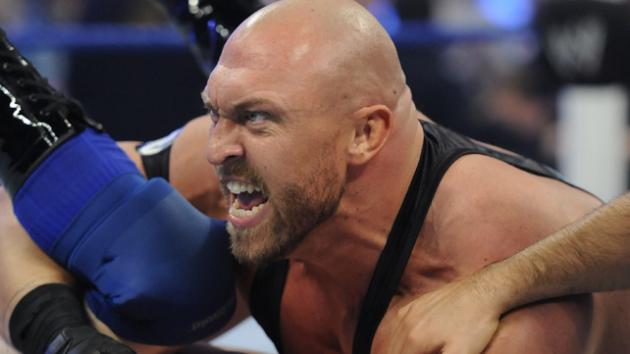 photo from wwe.com
Winner: Ryback
What began as a throwback to the days of brawny dudes crushing no-name jobbers has now become compelling television.
WWE presented Skip Sheffield to fans, repackaged as the indestructible Ryback. Eventually his grunt-heavy promos and scintillating clotheslines have won audiences over. The chants of "Goldberg!" have begun to die down.
More and more, fans seem genuinely into the "Feed me more" gimmick.
Whether or not it was too soon to push Ryback into the main event scene, he's made the most out of his opportunities. One of WWE's most satisfying experiences this year has been seeing Ryback serve as the ultimate enforcer.
He may be one-dimensional, but that one dimension is working for now.
Anyone WWE puts against him seems to have no chance, thanks in large part to his immense power and overflowing intensity.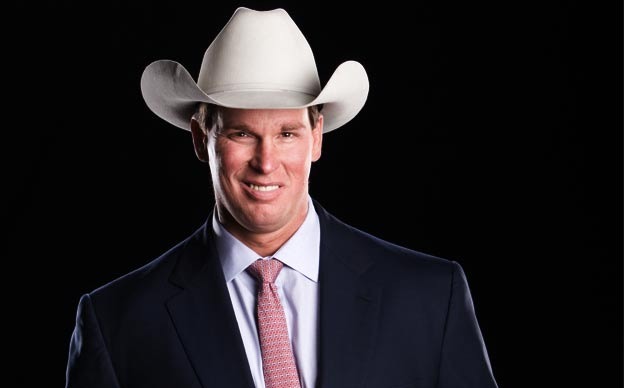 photo from wwe.com
Winner: JBL and Various Guests
Michael Cole has toned his heel act down and transitioned into a more reliable guy for helping the wrestlers tell their stories. He hasn't been spectacular in any way, though.
Jim Ross is past his prime. Jerry Lawler has been hovering around average for quite some time.
WWE's best announcers in 2012 have been the part-timers and one part-timer turned regular.
The Miz and Titus O'Neil stand out most among that group. Both men came off as refreshing, relaxed and original.
They were both extremely funny as well.
Miz helped elevate the Kane and Daniel Bryan "hug it out" moment with what seemed to be genuine excitement about the segment. For most of his work behind at the announce desk, it felt far more free and energized that most of the scripted stuff we're used to hearing.
Titus O'Neil followed Miz's lead on an episode of Raw that got Twitter aflutter with the hashtag, "wash rags."
O'Neil and Miz gave fans a glimpse of two potential color commentators who have plenty of charisma to work with.
Along with those two, JBL came through in a big way when Jerry Lawler was out after his heart attack.
JBL sometimes gets in the way of his broadcast partners, but he is an amusing addition to matches. Taking a break from climbing mountains, he gave WWE fans some wit and comic timing they haven't heard on a regular basis.
Thankfully, JBL has signed on the voice of SmackDown for the immediate future.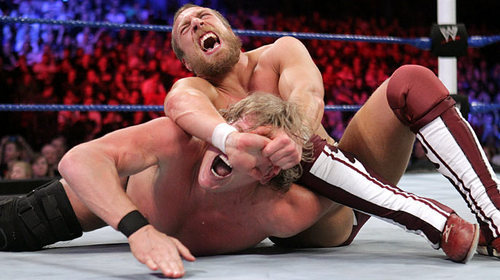 photo from wwe.com
Winner: Daniel Bryan
Even though his repertoire is diluted with WWE, Daniel Bryan has been the company's best technician on a regular basis.
In 2012, he showed us just how high a level he's producing at in that department.
Against CM Punk at Over the Limit, vs. Sheamus at Extreme Rules and against John Cena on Raw, Bryan displayed his mastery of the ring. He makes counters and chain wrestling an exhibition of smoothness.
Beyond that, he infuses an MMA-influenced style to deliver some of the company's best matches.
Despite spending the early part of the year scurrying away from men like Big Show and Mark Henry and the last half of the year in on-screen therapy, Bryan has earned his title as WWE's best mat wrestler today.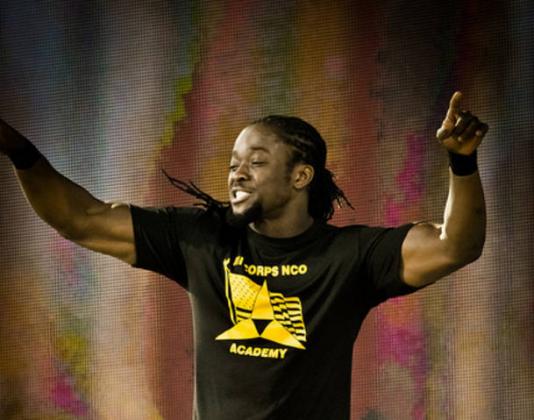 Photo by Reckless Dream Photography
Winner: Kofi Kingston
With Rey Mysterio aging and oft-injured, someone has to take up the high-flyer mantle. WWE may believe that person to be Sin Cara, but he's been too inconsistent.
Despite his partnership with Evan Bourne not working out, 2012 has been an excellent year for Kofi Kingston.
He began the year showing off his acrobatic skills at the Royal Rumble with a jaw-dropping handstand.
Kingston has since given fans display after display of his uncanny leaping ability. In his short feud with The Miz, he showed he was more than just a flying wrestler, but that part of his game is the best in the company today.
He has one more major match to spread his wings, facing off against Wade Barrett at TLC 2012.