Jimmy V Classic 2012: 5 Things We Learned from This Year's Showcase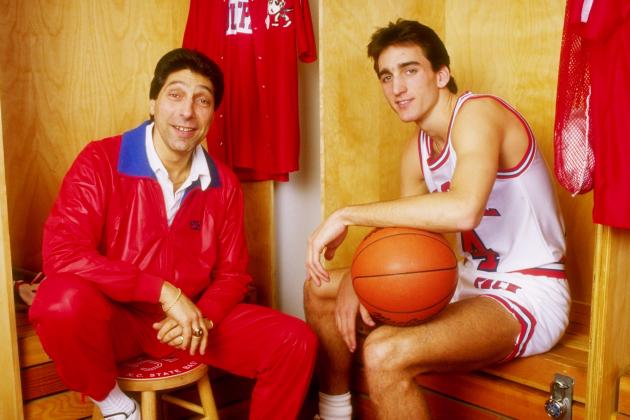 Getty Images/Getty Images

The Jimmy V Classic is one of the most important events in college basketball for a number of reasons.
First, foremost, and unequivocally, it's a celebration of Jim Valvano, the legendary coach who tragically passed of cancer in 1993.
His ESPY speech lives on, as does the legacy of the V Foundation—his eponymous institution that's donated more than $90 million for cancer research.
It's also a great early season showcase for college basketball teams, which get the chance to play competitive games on a big stage in New York City.
Every year we see some of the nation's premier squads face off at Madison Square Garden, and every year we glean important lessons from those games.
This year was no different.
In the early game, No. 15 Georgetown dismantled Texas. In the late game, No. 25 North Carolina State—the school Jimmy V famously coached to a national title in 1983—rallied to beat Connecticut.
Basketball always comes second at the Jimmy V Classic, but in the name of a man who gave his life to the sport, it's also a vital part of the evening.
Let's take a look at what we learned.
Begin Slideshow

»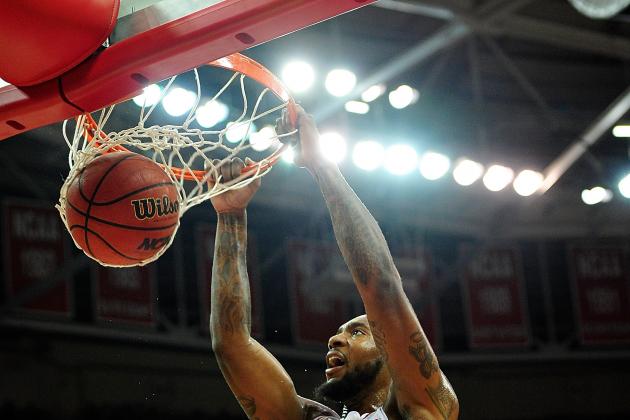 Grant Halverson/Getty Images

Richard Howell is one bad dude, and he could be the key to NC State's season.
C.J. Leslie, Lorenzo Brown and Rodney Purvis are more talented players, but the toughness Howell brings is invaluable. Clocking in at 6'8'' and 257 pounds, the senior forward gives NC State a preponderance of beef on the block.
But he's had trouble staying on the court this season. He fouled out against Oklahoma State and Michigan—which not so coincidentally happened to be the Wolfpack's two losses—playing an average of 17.5 minutes in those contests.
Against Connecticut, he was knocked out of the game when C.J. Leslie inadvertently popped him in the head. Dealing with a headache in the first half, his inability to perform was a big reason the 'Pack only led by one at the break.
But he galvanized the team in the second half, crashing the boards with reckless abandon, and keying the team's comeback victory. He finished with 13 points and 10 boards—seven of which were offensive.
Be it by staying out of foul trouble or staying away from flailing teammates, one thing is very clear—Richard Howell needs to keep his massive frame on the court if NC State wants to win the ACC.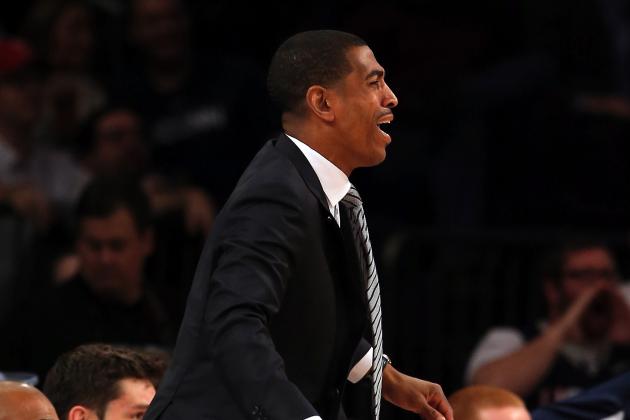 Elsa/Getty Images

I don't presume to be an athletic director at a major university, so I'm not sure why Kevin Ollie only has a one-year contract at Connecticut.
And if the folks at UConn don't want to give him more than one year at the helm, for whatever reason, that's their prerogative.
But somebody better.
Thrust into a nearly untenable situation—taking over for long-time coach Jim Calhoun on a semi-interim basis—Kevin Ollie has taken a rag-tag group of undersized players and coached their butts off.
Three times this year, Ollie's Huskies have been overmatched talent-wise, and all three times they've been competitive.
He's now 6-2 in his first eight games, with a win over Michigan State and close losses to No. 18 New Mexico and No. 25 NC State on his resume.
Not bad at all.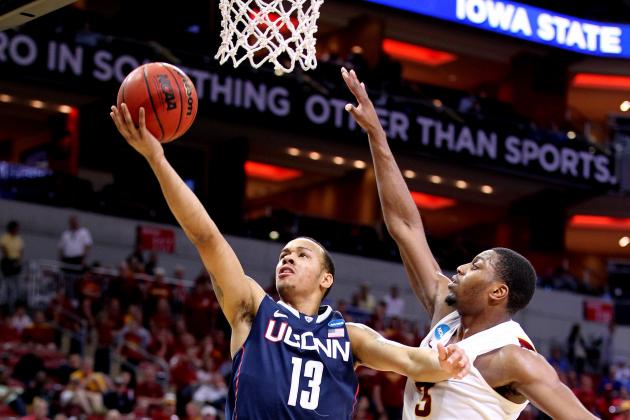 Andy Lyons/Getty Images

Yeah, yeah, yeah—I know it sounded like I just talked up Kevin Ollie for coaching a bunch of misfits.
I meant what I said—Ollie has done a terrific job—but it's not like his cupboard is completely bare. Jeremy Lamb and Alex Oriakhi are gone, sure, but the remaining players aren't exactly flotsam.
Shabazz Napier (college basketball's other Shabazz) has shown wild improvement this year, scoring at a higher volume and doing so with confident aplomb.
Ryan Boatright, who shot 37.7 percent from deep last season, has found a way to score in spite of being unable to find his stroke. If (or when) his shooting returns to form, he could be a dangerous scorer.
Throw in the plucky rotation of big men the Huskies employ, and you have a team that can make some things happen.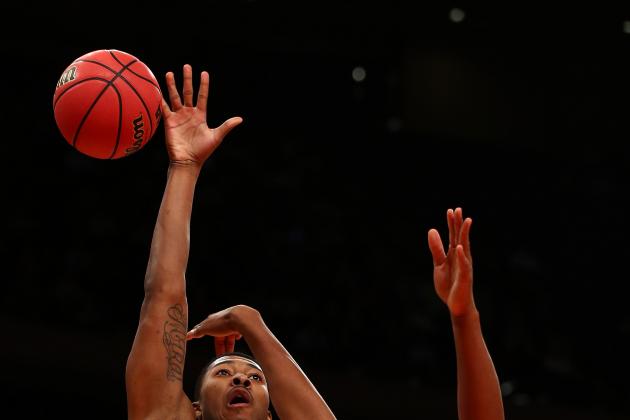 Elsa/Getty Images

The Hoyas' offense has gone dangerously cold as of late, but they've survived on the strength of their suffocating D.
Against Tennessee, the Hoyas won what looked like a bad JV game by the score of 37-36, holding the Vols to 32.6 percent shooting.
And, seemingly to prove that wasn't a fluke, they did the same thing to Texas in New York.
The Hoyas' ferocious defense held the Longhorns to 29.2 percent shooting. Their length, intensity and execution was palpable, never giving Texas a chance to get into a rhythm.
The Big East doesn't look quite as dominant this year, especially on offense, but still, if Georgetown wants to hang with the likes of Louisville and Syracuse, the Hoyas will need to match them on the defensive side of the ball.
They'll need to win ugly. It looks like they're ready to do just that.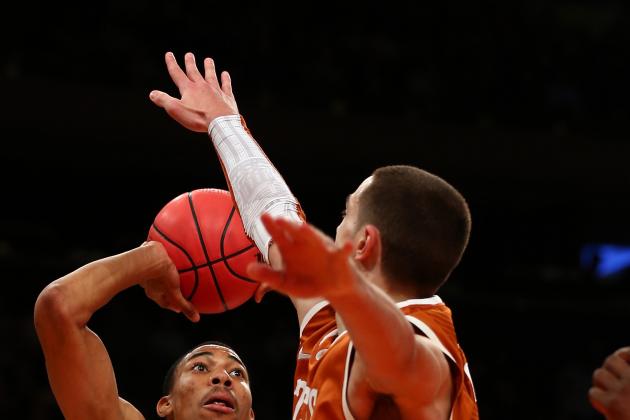 Elsa/Getty Images

Okay, maybe this isn't something we learned at the Jimmy V Classic, but it's something that was graphically reinforced.
The Longhorns have fallen far since the halcyon days when Kevin Durant wore burnt orange. Actually, the program is now barely recognizable.
With losses to USC and Chaminade (Chaminade!) already on the resume, the Longhorns embarrassed themselves against Georgetown.
The offensive was hapless, and the players looked like they barely even wanted to be on the court.
Rick Barnes has a lot of work in store if he wants to make this group competitive.