The Seattle Seahawks and the 4 Biggest Surprises of the 2012 NFL Season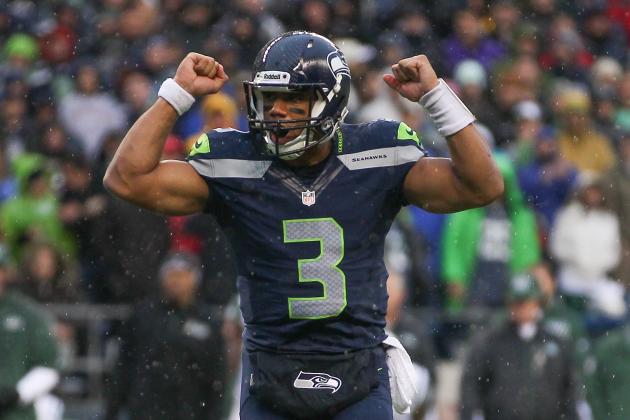 Otto Greule Jr/Getty Images

The Seattle Seahawks have emerged as one of the NFL's biggest surprises in 2012.
With victories over the New England Patriots, Green Bay Packers (with an asterisk) and most recently the Chicago Bears, the Seahawks are in position to make the playoffs with the No. 6 seed or better.
Rookie quarterback Russell Wilson has played out of his mind since struggling in Week 7 against the San Francisco 49ers. In the five games since, he's thrown 11 touchdowns and just one interception.
It's going to be interesting to see how this team responds to the loss of Brandon Browner, who will begin serving his four-game suspension this week, per Jason La Canfora. Furthermore, Richard Sherman may also be serving a four-game suspension of his own if he doesn't win his appeal next week.
For now, though, the Seahawks have been a pleasant surprise this season, though certainly not the only one.
Let's take a look at the players and teams that have surprised us the most in 2012.
Begin Slideshow

»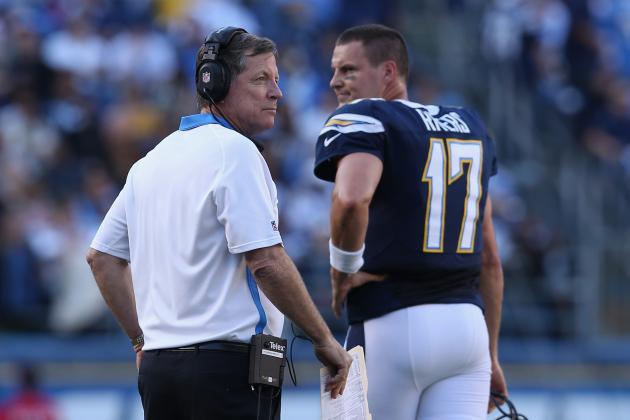 Jeff Gross/Getty Images

The San Diego Chargers made this list, but not because of any positive developments.
The Norv Turner era in San Diego looks to be at an end, as the Chargers have completely fallen apart in 2012.
Philip Rivers can't stop himself from throwing interceptions in the fourth quarter, though you can hardly blame him alone. His offensive line has allowed him to be sacked 36 times this season in 12 games, and he hasn't had time to let plays develop.
Furthermore, the Chargers defense, which looked to be a top-notch unit when the season began, has regressed to become a laughingstock, due to the many late-game meltdowns it has been responsible for.
Surprise!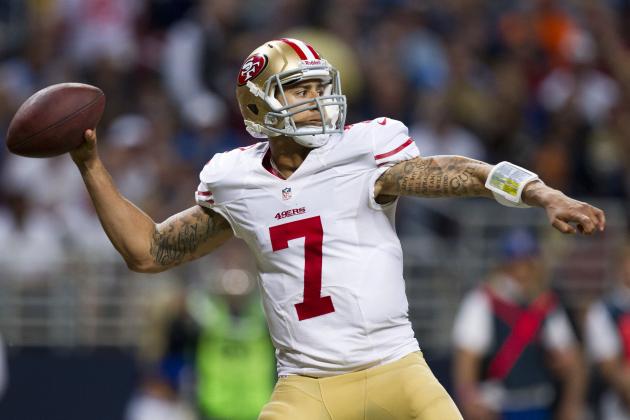 David Welker/Getty Images

Alex Smith went down with a concussion, and San Francisco 49ers fans held their collective breath...
Then, Colin Kaepernick gave a virtuoso performance against what was the Chicago Bears' No. 2 defense in the NFL before Week 11.
Jim Harbaugh decided to roll the dice and throw his young quarterback into the starting lineup for the time being, with mixed results.
Smith was playing his guts out before he left the field in Week 10, and Harbaugh knows he didn't do anything to lose the job. He simply feels Kaepernick gives the 49ers the best chance to win going forward—for better or worse.
Changing quarterbacks like this during the middle of a season on a Super Bowl-contending team is unprecedented, and it remains to be seen whether or not it was a good move.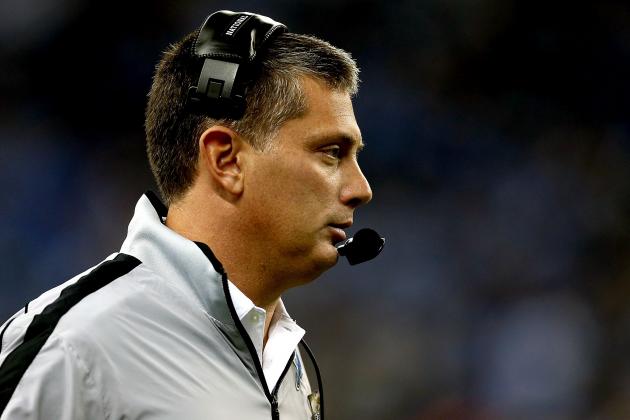 Matthew Stockman/Getty Images

The Detroit Lions took a couple thousand steps backwards in 2012 after making the playoffs in 2011 for the first time since 1999.
Madden Curse?
Maybe.
What we do know is that this team has been an undisciplined wreck since the "Handshake Bowl" against the San Francisco 49ers in Week 6 of the 2011 season, compiling a record of 9-14 since then.
At 4-8 through 12 games, the Lions have been one of the biggest surprises of 2012—for all the wrong reasons.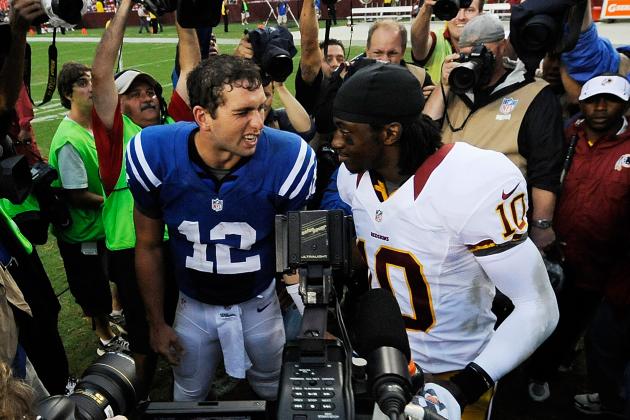 Patrick McDermott/Getty Images

We all had high hopes for Andrew Luck and Robert Griffin III, but nobody expected this kind of greatness from these two rookies in 2012.
It's not an apples-to-apples comparison, though. They've shown greatness in different ways.
Andrew Luck has thrown 16 interceptions, but he's also thrown 17 touchdowns. Not to mention, he's led five game-winning drives and helped his team achieve an 8-4 record and a spot in the AFC playoff picture.
Griffin has impressed us by showing exceptional accuracy and decision-making prowess. He's completed 67 percent of his passes while throwing 17 touchdowns and just four interceptions. RG3 also broke Cam Newton's rookie quarterback rushing record...in Week 13.
Both young signal-callers have pitched in with multiple rushing touchdowns, and both look poised to lead their respective teams into a golden era of success.
Follow me on Twitter @JesseReed78 and check out my weekly NFL picks at Pickfactor.com