Florida vs. Florida State: Live Score, Reaction and Analysis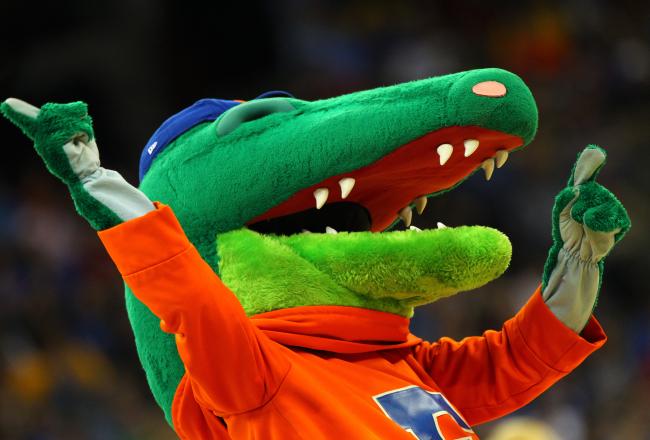 Doug Pensinger/Getty Images
The Florida Gators aced their first road test of the season, beating the Florida State Seminoles 72-47.
Florida put on a defensive clinic, holding the Seminoles to their worst offensive game the Donald L. Tucker Center in history.
Florida improved to 7-0 and will take on No. 8 Arizona next, while FSU falls to 4-4 and will host Maine on Sunday, trying to end a three-game skid.
Florida's closest game this season was a 13-point victory over UCF, and the team is winning by an average of 23.9 points.
#6 Florida just beat Florida State 72-47. all of their wins have been by double-digits, most of them... blowouts. #WOW

— Oscar (@oscr) December 6, 2012
As it turns out, Florida beating Florida State has been a trend in 2012, sweeping the Seminoles.
Florida #Gators have now swept Florida State in football, basketball and baseball in the 2012 calendar year (5-0).

— OnlyGators.com (@onlygators) December 6, 2012
What's Next
Florida really impressed me tonight. The Gators were impenetrable on defense and played well offensively.
The team now has a Top 10 matchup with Sean Miller's Arizona Wildcats, but if the team can take advantage of Arizona's lack of experience like it did Florida State's tonight, I have no doubt that the Gators will win.
The team was incredible, and I'll be taking the Gators over Louisville in my Top 25 ballot for next week's poll. Florida has to be considered a Top Five team and a legitimate contender to win the NCAA tournament.
Florida State, on the other hand, has five games that it should win before starting the ACC part of its schedule.
The Seminoles are playing poorly right now, and Hamilton will need to turn it around as the team plays a few cupcake games over the next few weeks.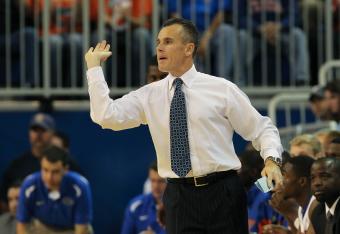 How Florida Won the Game
The Gators were on fire tonight.
On defense the team was incredible, using its aggravating press to drive Florida State crazy, and force 22 turnovers, including 14 steals. The team's offense played solid throughout, but really picked it up at the start of the second half before coasting for about 14 minutes.
Billy Donovan has to be happy with this result, as his team improve to 1-0 on the road.
Why Florida State Lost the Game
Leonard Hamilton's bunch just played terribly.
With 22 turnovers, the team's youth showed against Florida's tough press. The Seminoles shot just 38.4 percent from the floor.
The team lost the battle in rebounds, offensive rebounds, assists, steals, blocks, turnovers and ultimately in scoring.
Key Notes From the Game
Florida killed it this game, improving to 7-0 on the season with the 25-point victory. This was the team's first road game of the season, and it showed that it can win no matter where it plays.
For Florida State the game was a nightmare. The team was held to just 47 points, which is the lowest the Seminoles have ever scored in the Donald L. Tucker Center. The team had 22 turnovers compared to 16 field goals and seven assists.
Florida State falls to 4-4 for the first time in 11 years, and has lost three straight home games. Now the team must come back against Maine on Sunday, while Florida travels to Tuscon to take on the No. 8 Arizona Wildcats on Dec. 15.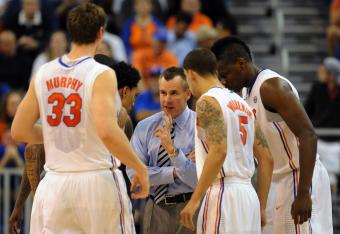 And the game is over. Florida wins 72-47.
Stick around for my post-game recap and the best from around the Web.
The game is winding down with under a minute to go, and Michael Snaer hits 10 points in the second half and in the game.
Florida 72, Florida State 47

TV timeout 2:50 left in the second half
Florida State is even turning it over with the game lost and Florida's scrubs coming in. Tough game for the Seminoles.
Florida 66, Florida State 38
The Seminoles have avoided their worst offensive outing at home in school history with that basket, but could still have the worst in this arena.
Florida 66, Florida State 38
Oh man, Patric Young is a beast. Wish I could push trucks like that.
Florida 66, Florida State 35
Patric Young with a put-back to make this a 33-point game. Unbelievable.
Florida 66, Florida State 33
Murphy is really impressing me. He isn't having a great game, but considering that he hasn't practiced in a long time he looks great.
Florida 64, Florida State 33

Florida now has 27 points in the second half compared to FSU's 25 in the game. Boynton is up to 14 points, Florida State is up to 17 turnovers.
Florida 60, Florida State 25
I'm sorry but WHAT?! Johnny Football and Matni Te'o cancel each other out so Collin Klein may win? That's the worst argument I've ever heard.
Florida 60, Florida State 25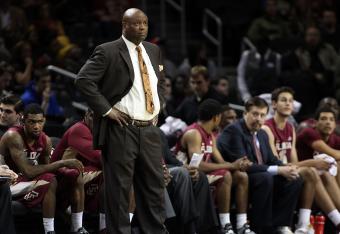 Florida State Timeout
Florida has almost outscored Florida State in this half along, scoring 23 points and outscoring the Seminoles 23-10 in the second half.
Florida 58, Florida State 25

Florida is 4-of-7 from three in the second half, lighting FSU up with 21 points in 10 minutes.
Florida 56, Florida State 23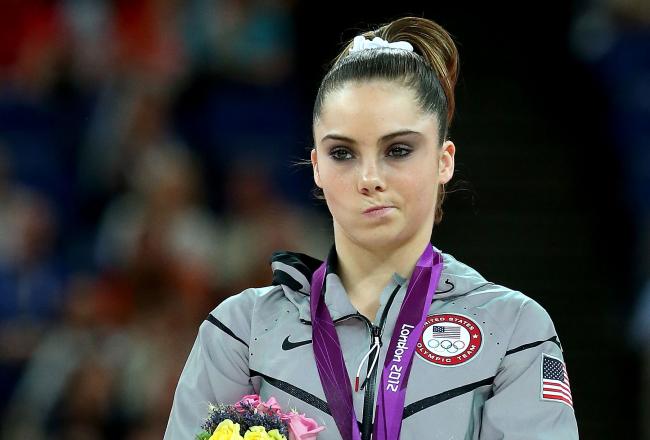 Andrew Wiggins is not impressed. He's so close to the McKayla Maroney face. C'mon...you can do it!
Florida 50, Florida State 19
I talked about Florida State not having a good defensive big man before the game, and the Seminoles are proving it tonight. Zero blocks, being outrebounded 26-14 and the team's top rebounder is its shooting guard.
Wow.
Florida 50, Florida State 19
Announcers are talking like the game is already in garbage time with 14 minutes left. Can't blame them at all. FSU has been awful in this game.
Florida 48, Florida State 19
Booker launches a 25-footer. You can't get a better shot than that?
Florida 48, Florida State 19
Correction: 13 points in the first part of the action for Florida. Still pretty darn impressive.
TV Timeout 15:07 left in the second half
Florida already has three threes in the second half. 15 points before the first TV timeout? Are you serious?!
Florida 46, Florida State 19
Florida State isn't even getting good shots against the Gators. The team needs to be willing to shoot but can't force it.
Florida 43, Florida State 19
Stupid foul by Murphy. He's under FSU's basket and reaches in. Horrible play.
Florida 43, Florida State 19
Scottie Wilbekin hits another three for Florida, as the offense starts heating up in the second half.
Florida 41, Florida State 17
This article is
What is the duplicate article?
Why is this article offensive?
Where is this article plagiarized from?
Why is this article poorly edited?