5 Reasons the Boston Red Sox Would Be Fools to Make Big Zack Greinke Splash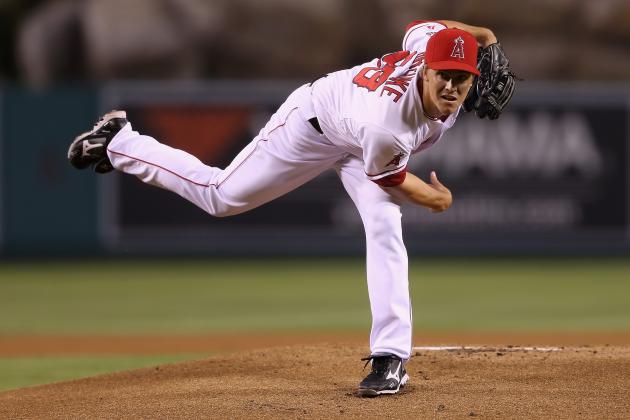 Jeff Gross/Getty Images
Could Zack Greinke join the Boston Red Sox next year? Don't rule it out.
While they still remain long shots, the Boston Red Sox have emerged as a dark-horse candidate to sign free-agent right-hander Zack Greinke.
ESPN's Jim Bowden tweeted earlier Wednesday that the Sox could be a "mystery team" joining the Dodgers, Angels and Rangers in pursuit of the 29-year-old's services, an interesting twist given the team seems to be favoring restraint in its spending this offseason.
Undoubtedly, there is a lot to like about Greinke. He was masterful in winning the AL Cy Young Award in 2009 (2.16 ERA, 242 strikeouts, 1.073 WHIP). He is incredibly durable, failing to exceed 30 starts and 200 innings just once since 2008.
He would be the ace the Sox have lacked over the last several seasons. So why not go after him with all of their newly freed up resources?
Here are five reasons why the Sox would be best served staying away from Greinke.
Begin Slideshow

»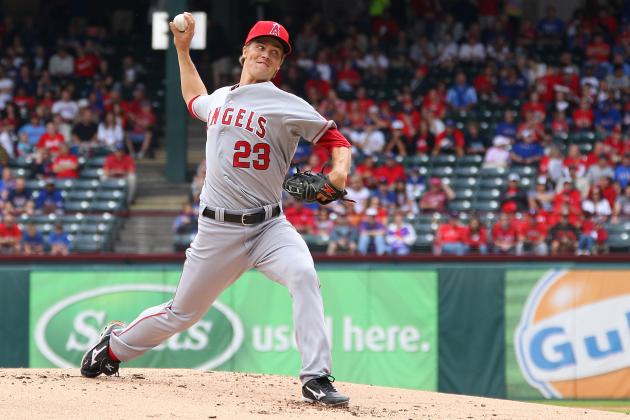 Rick Yeatts/Getty Images

According to Bill Plunkett of The Orange County Register, Greinke is looking for something in the neighborhood of the seven-year, $161 million contract CC Sabathia received from the Yankees prior to the 2009 season.
For the Sox to give out another seven-year contract would be, as owner John Henry once put it, "the height of hypocrisy."
They have been burned not just on the length of contracts (Adrian Gonzalez, Carl Crawford), but also on the players they choose to give them to. How have John Lackey and Daisuke Matsuzaka worked out?
The Sox have been trying to get out from under these burdensome deals. After the Dodgers inexplicably decided to help them last year, now is not the time for them to turn around and load themselves with more.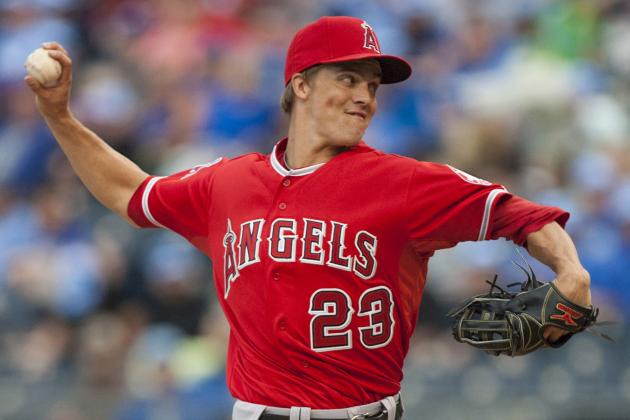 Tim Umphrey/Getty Images

Greinke was great for Kansas City, no doubt about it. He was a bit more uneven, though, with the Angels after they acquired him just before last year's July 31 trade deadline.
While his overall ERA in LA (3.53) was solid, Greinke allowed four earned runs or more in five of his 13 starts. This included four consecutive starts in the first half of August, when the Angels effectively played themselves out of contention.
While this may have been a mere bump in the road, it is telling that when the Angels needed him most, Greinke rattled off his worst four starts of the season. If it were to happen in Boston during the stretch, things would get ugly very quickly.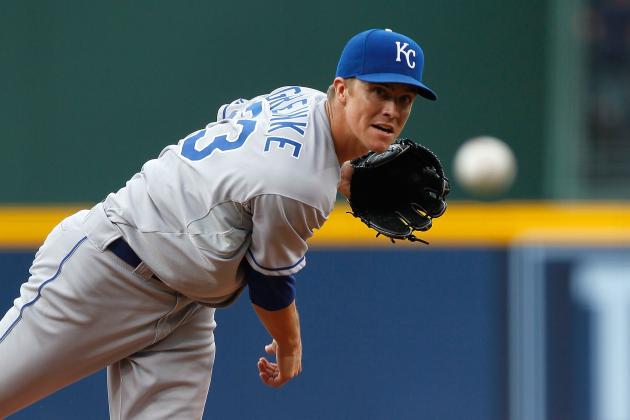 Kevin C. Cox/Getty Images

While Greinke's well-documented battle with social anxiety disorder has a happy ending, and he has been able to cope with it well since his hiatus from baseball in 2006, there is no doubt that Boston is a different place to play than Kansas City.
Going from a low-pressure market to Boston is a big change, regardless of a pitcher's personal history. Many (Matt Clement, Matsuzaka) have come to the Sox having experienced past success but not understanding some of the outside forces that influence their performance.
Things have not gone well for them.
For the Sox to take a chance on Greinke, then, would be playing a dangerous game given how little they can really know about how he'll handle the scrutiny.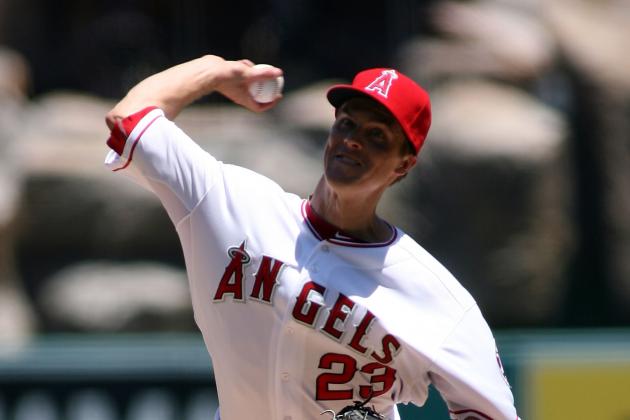 Jeff Golden/Getty Images

At 29 years old, Greinke is not ancient, but it's highly likely we've seen the best of him.
That's not good for someone just starting a long-term deal.
A deal with Greinke would likely carry him well into his 30s, a time when pitchers traditionally break down or at the very least become less effective. Some scouts have compared Greinke's smooth delivery to that of Greg Maddux, suggesting that he could be effective far longer than many other pitchers his age.
While this may be true, it's a pretty huge gamble to say that a pitcher making $20 million-plus at age 35 is going to be worth the money, regardless of who he is. For the Sox to do it would be confounding, given their generally cautious approach with free-agent pitchers not named John Lackey.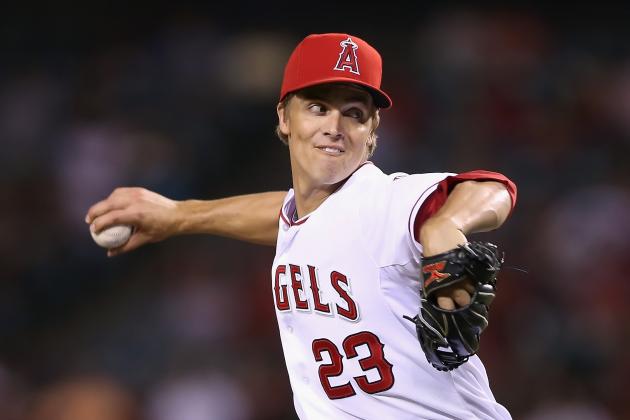 Jeff Gross/Getty Images

Here's the real question Sox fans should be asking about signing Greinke: why bother?
Clay Buchholz looked like something of an ace (2.93 ERA, 1.077 WHIP) from May until his last start of the season in 2012.
Jon Lester, while not an ace, is due to bounce back closer to his normal self.
Felix Doubront will continue to develop after a solid first full season.
If he is to be believed, John Lackey will be healthy for the first time in years and is due to look more like the above-average pitcher he used to be.
Those four pitchers are all locks for the Sox rotation, and it is not unfathomable to suggest that all four can be solid pitchers. While none are true aces, three have been All-Stars and the other looks like he could potentially become one down the road.
Given this possibility of having several strong pitchers, it makes infinitely more sense for the team to add a low-cost option or promote from within (Franklin Morales?) rather than add another huge salary number to the payroll.