Cluj went into Old Trafford for a Champions League showdown and beat the mighty Manchester United 1-0. However, it was not enough for Cluj to advance.
They entered tied for second in Group H with Galatasaray, but needed to earn more points than Galatasaray to advance, and that didn't happen as Galatasaray beat Braga 2-1.
The win was a bittersweet moment for the hard-luck Cluj.
The Red Devils were clearly not in peak form for this match, and they never really intended to be. With a spot in the knockout stage already secured and the Manchester derby looming, there was little for United to play for here and no reason to throw out all their stars.
Still, with these factors at play, it was an energetic and even first half.
The opening 45 saw a few missed chances and some sloppy defense. It was a surprise there was not a goal scored, given the sloppy defense.
Overall, the Devils missed more chances, and Wayne Rooney blew a very nice look, but the sides were even and they went back at it in the second.
Manchester United appeared to leave some of their energy in the locker room. They opened a bit listless in the second, and in the 56th minute Luis Alberto broke free, although he was still 30 yards away from the goal.
The distance didn't matter. Alberto smoked a glorious bender that bounced off the post for a goal. It was an excellent shot, and Cluj took a 1-0 lead.
Slowly, Manchester United began to come back to life, and they mounted some nice attacks, but never got an equalizer.
Grades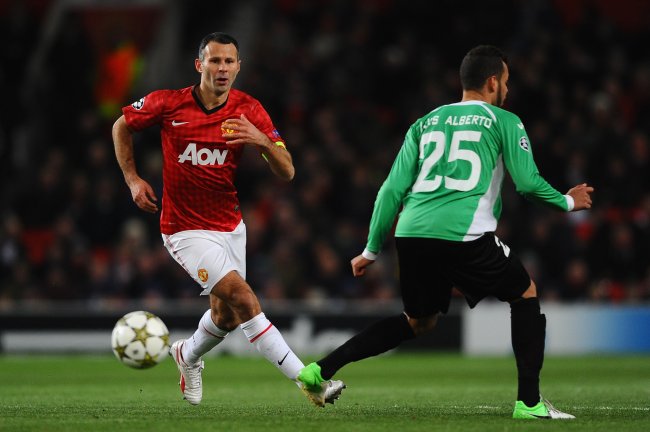 Laurence Griffiths/Getty Images
Wayne Rooney: C+
Rooney had an active first half, but he missed on one good look. He appeared to get gassed in the second. On the day, he took five shots with two being on goal.
David De Gea: B
De Gea didn't have much to do on this day. He recorded just two saves.
He did allow the goal, but you can't put that on him. It was just a sublime shot.
Luis Alberto: A
The man of the match, Alberto was active and aggressive all day. He wound up taking three shots, but it is the one that connected that earns him this A.
Mario Felgueiras: B+
Felgueiras had a nice day. At different moments in this match the Devils mounted some nice attacks and threatened to score, and Felgueiras turned them all back.
He had five saves on the day.