WWE Year in Review: 5 Most Shocking Moments from 2012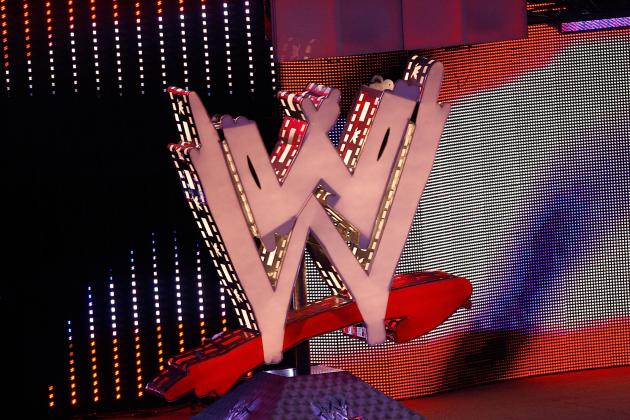 Jim Rogash/Getty Images

As we approach the end of another calendar year, my emotions are getting the better of me as I contemplate the last 12 months of WWE programming.
In my last article, http://bleacherreport.com/articles/1432243-analysing-the-top-five-wwe-rivalries-of-2012, I was quite cynical over certain aspects of the viewing we have been subjected to from our beloved WWE, but when one looks back, there have truly been some wonderful moments that will live long in the memory once the year is over.
"But Jack, how can you select the top five shocking moments when there have been so many (or few, depending on your outlook) during 2012?" I hear you ask.
Well, it hasn't been easy, but I believe I've plucked the outstanding moments from the last 12 months and I very much hope you'll enjoy reading my opinions.
Begin Slideshow

»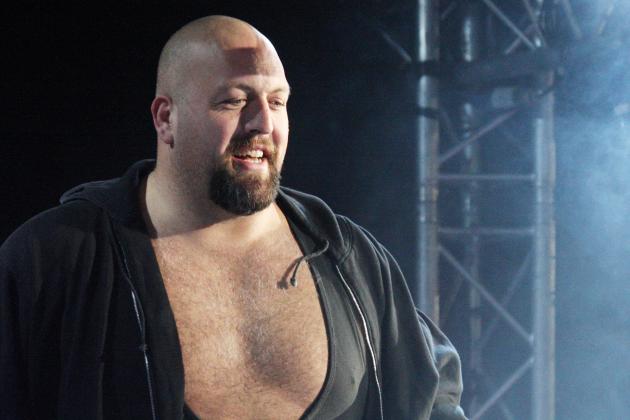 Gallo Images/Getty Images

As ever in life, when drawing up a shortlist, there are bound to be candidates that fail to make the final cut. While all these moments below produced intrigue, disgust in some cases and moments to turn fingers to keyboards, they have all fallen at the finish line and are relegated to merely "Notable Mentions."
Big Show turns heel (again)
In May, we were subjected to one of the worst months of WWE television in years. With "Mr Excitement" John Laurinaitis as the general manager of both Raw and Smackdown, the delight of watching a man carelessly stumble through promos was now doubled for our pleasure.
When Laurinaitis started to become irate at people mocking his voice (which is so easy to do it loses all comedic credibility anyway), he started dishing out punishments.
The most high-profile incident came when Big Show, caught mocking Laurinaitis' voice backstage by Eve, was sacked live on Raw.
There really are no words to convey how horrible this segment was. Big Show was driven to tears, and while his acting I feel was harshly criticised, it went on for so long that had I been live in attendance I would have probably shouted "Done" half way through and driven home.
Anyway, Laurinaitis was of course in the main event of Over The Limit with John Cena, where nobody under contract to WWE could interfere.
For those who have guessed what happened next, I can only pity you. In the closing moments of the main even, Big Show interfered, knocked out Cena and helped Laurinaitis win the match before signing a new contract.
It was as predictable as corned beef and worse yet it sparked Cena vs. Big Show 37 in which they would compete in three straight PPV matches against each other.
However, since Big Show became an unstoppable monster shortly after, the path his career took was probably the biggest shock given his recent stagnant run as a babyface, and therefore it has to at least be mentioned.
Ryback screwed by Brad Maddox/The Shield
I debated this long and hard, and while the interference of Brad Maddox and The Shield in Ryback matches this winter was shocking, there was an element of predictability to these events.
Not so much the participants themselves, which would be quite impressive to call, but merely the fact that the only logical way Ryback could have lost these particular matches in relation to his long-term development was from some sort of outside interference.
During Ryback's feud with WWE champion CM Punk, we have been treated to quite a unique feud these last few months.
The unstoppable babyface took the place of Punk's injured rival John Cena in October and the champion's incredible 10-month title reign became seriously under threat.
As this feud was building, an ingenious angle on Raw in the autumn saw referee Maddox miss Punk's leg on the ropes during a tag team match.
Punk was pinned and rightfully furious. Alongside Paul Heyman, the WWE Champion berated the referee the next week but within a couple of weeks we had more or less all forgotten about the angle.
That is why at the Hell in a Cell PPV, where Punk and Ryback were competing inside the Hell in a Cell structure, it was so shocking that seemingly out of nowhere Maddox, the referee for the match, physically assaulted Ryback and helped Punk retain the title.
There is still plenty of mileage in this story yet, and there is even more involving the three men who would then cost Ryback the title at the next PPV, Survivor Series.
With Cena added to make a Triple Threat, the odds seemed stacked against Punk who had an even more venomous Ryback on his hands.
With "Big Hungry" poised to claim the gold in the closing moments on the match, The Shield, consisting of Dean Ambrose, Seth Rollins and Roman Reigns, brutally attacked Ryback to again deny him the championship.
Punk would win a second successive PPV match thanks to wonderfully written angles to ensure Ryback's reputation remained intact, as well as to introduce four new names into main event angles.
Shocking? Certainly, but due to the slightly predictable nature of the content in these events, they fail to make the top five.
Chris Jericho returns...and says nothing.
I'm starting to regret not making this slideshow more than five slides, but "The Eight Most Shocking Moments of the Year" doesn't carry the kind of impact that five does.
When Chris Jericho returned to our screens in January after the richly produced and intriguing "This is the end of the World as you know it" vignettes, expectations were high.
We were predicting the kind of impact that would shake up the WWE beyond belief, and initially, to an extent, that is exactly what "Y2J"'s return did.
I'll refrain from rambling on about the gritty outcome of Jericho's recent tenure with the company, but his very first appearance since departing in 2010 was certainly different.
After emerging from the curtain to a raucous ovation from the WWE Universe, Jericho took in all the adulation from the live crowd, basking it in for a number of minutes.
Soon, after toying with the notion of issuing a promo that would send shockwaves throughout the locker room, it became obvious that Jericho had no intention of talking to the masses.
He was far more interested in high-fiving everyone in the front row and being the cameraman. It was completely stunning, as fans didn't know whether to applaud the originality of his behaviour, or feel livid at being denied a great Jericho promo.
This continued for a couple of weeks until the Royal Rumble, and I will pick up from there later in the slideshow.
For that initially confusing and exciting moment Jericho returned though, it was undoubtedly one of the segments of the year.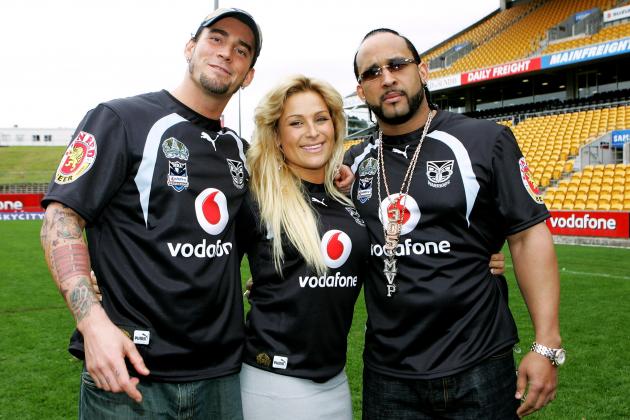 Sandra Mu/Getty Images

Part of me feels quite hesitant to include this in the top five, solely because it was a moment not scripted, and not one in any way the WWE would have wanted us witness.
However, on October 8 in Sacramento, none of us will ever forget when CM Punk struck a fan.
From that sentence alone, the WWE champion comes across in a very harsh light indeed, but while his actions were inexcusable, I'm sure many of us felt a degree of sympathy for Punk, who had clearly been provoked beyond his breaking point.
On the Raw this incident occurred, we had been treated to the return of Vince McMahon to our screens. With ratings on the worrying side of worrying, the WWE chairman swooped in to add some drama to the show, and boy did we get it.
After a Punk vs. McMahon showdown early in the show, a match was booked for later in the night which would be contested under No Disqualification rules.
In one of the more violent, exciting and compelling matches of the year, Punk and McMahon beat the stuffing out of each other, using weapons and themselves to damage their opponent.
The crowd were being built up in the vein of a child turning a Jack-in-the-box during the course of the battle, and there was an explosive atmosphere inside the Power Balance Pavilion that made for electric television.
When Ryback's music hit and the monster stormed down to the ring to attack Punk, the crowd erupted, and eventually the WWE champion was able to flee the ring.
This is where things got nasty. Punk jumped over the security barrier and ran up the steps through the crowd, where he was intended to position himself before McMahon addressed him with a microphone.
With security nowhere in sight, a minority of the fans at the Power Balance Pavilion that surrounded Punk starting taking jabs at him.
Punk was clearly distressed, but did his best to shake off the attack and stay in character. Those jabs soon turned to pushes and punches, and after nearly a minute of being tested, Punk finally snapped and struck one of the fans.
To make matters worse, the chap that Punk hit wasn't one of the those who were getting their hands on the WWE champion and suffice to say, it didn't take long for the mainstream media outlets such as TMZ to get a hold of this
WWE were forced to issue a statement on the incident and fortunately it has barely been mentioned since.
There is no disputing it was a moment that caught us all off guard and therefore remains justified, in my view, as a worthy contender in the top five.
Michael N. Todaro/Getty Images

I thoroughly and wholeheartedly believe that The Rock vs John Cena was one of the greatest rivalries of the modern era, and there was one particular moment that we all lurched forward to the edge of our seats and thought "Was that meant to happen?"
During the wonderful early months of 2012 when Cena and Rock would try and best each other on the microphone ahead of their "Once in a Lifetime" clash at WrestleMania 28, it appeared that Rock lacked the edge he use to have.
His reliance on interacting with the fans consciously and frequently became slightly bewildering as his feud heated up with Cena, as well as his insistence on constantly promoting his Twitter page.
With the feud steadily brewing throughout February, Cena turned it on its head on February 27 when he interrupted Rock in the ring and noted the promo notes that Rock had written on his wrist.
I remember being visibly stunned when Cena mentioned this, and my mind was racing as to whether Rock was in on the whole thing or if Cena really had broken the fourth wall of professional wrestling.
From the way Rock shambled through the rest of his address, he appeared completely shell shocked and struggled to close out the show in an impactful way.
While the rest of the feud was superb, this was the catalyst that implied there may actually be some real life disdain between the two superstars.
It truly was a remarkable moment that really helped to spark investment in the rivalry from the entire WWE Universe ahead of one of the biggest matches in the company's history.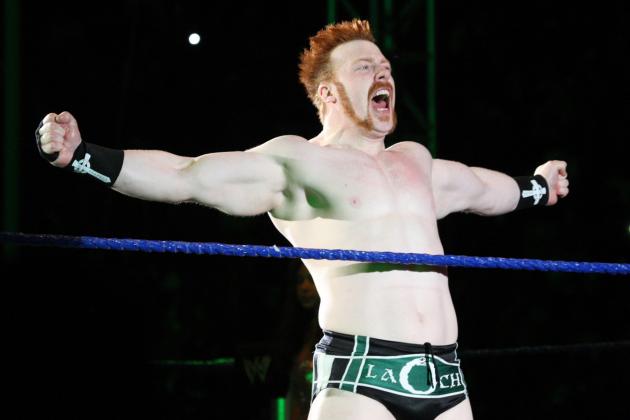 Gallo Images/Getty Images

As I touched upon earlier in the slideshow, when Chris Jericho returned weeks before the Royal Rumble PPV, it appeared feasible, if not obvious, that "Y2J"'s impact would surely be felt by winning the Royal Rumble match.
Rumours had been rampant for months that Jericho was returning to feud with WWE champion CM Punk, and what better way to earn a title match at WrestleMania 28 than by overcoming 29 other superstars in the biggest yearly match?
Well, as things turned out, WWE were leading us all down the garden path. We may as well have ignored all the vignettes designed to hype Jericho's return as by the time the Royal Rumble ended, I doubt there was a fan alive that said "I saw that coming."
With the final two boiling down to Jericho v Sheamus after a fairly poor Rumble match, the notion of Jericho winning soon became incredibly exciting.
"Y2J" had not won the match before, and the idea of Sheamus coming second seemed like an impressive accomplishment for the "Great White," who was still just beginning to establish himself as a main event babyface.
When Sheamus then hit Jericho with a Brogue Kick to send him flying from the ring, the colour drained from my face and I remember feeling quite irate about it.
Jericho's build up to that point had been extremely controversial. He refused to give a single promo or make known his intentions after returning in January, and winning the Rumble would seemingly have given him a platform of superiority he so desperately needed to validate those actions.
Therefore, the way he was so spectacularly cast aside by a man who seemed quite a long shot to win was a crushing, mystifying blow to bear.
Sheamus went on to win the World Heavyweight Championship at WresleMania in 18 seconds, while to restore some momentum to Jericho's character, he ended up insulting Punk's family before their match at the same event.
While it may not have been a moment loved by all, there is no denying this was an incredible moment and as shocking a Royal Rumble match victory as we have seen in years.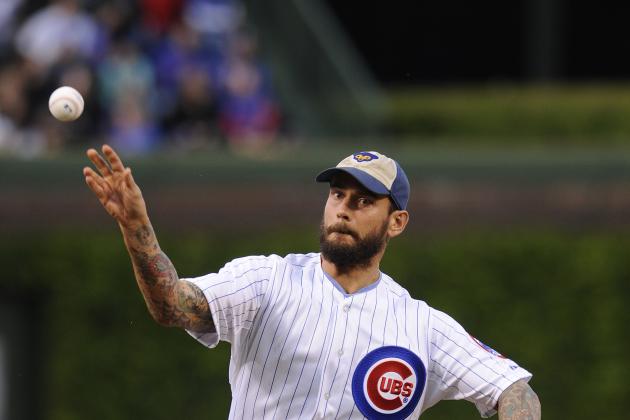 David Banks/Getty Images

While there were rumours building for weeks mid 2012 that this moment would soon happen, can anyone genuinely state that they weren't left completely gobsmacked when it actually occurred?
In July, CM Punk was riding a crest of momentum that saw him enjoying a nine-month run as WWE champion. When John Cena decided to cash in his Money in the Bank briefcase at Raw 1000, Punk was faced with arguably the toughest test of his reign to date.
Earlier in the night, The Rock had made his presence known by announcing that he would be receiving a title shot of his own at the 2013 Royal Rumble.
In some ways, a part-time wrestler earning a WWE championship opportunity is more than enough justification to merit a separate slide as a shocking moment, but I digress.
As the main event took place, Big Show, Cena's rival at the time, attacked the challenger while Punk cowered in the corner, seemingly to struggle to balance his morals and his desire to retain the title.
When Rock eventually emerged to save Cena from Big Show (for what reason I simply cannot explain seeing as five months ago they were verbally embarrassing each other on a regular basis), he was met with a clothesline from Punk who then applied the GTS on the "Great One."
It was an inconceivable moment to behold as the WWE's second biggest babyface began his descent to the dark side, where he would then feud with Cena, and seemingly now clash with Rock at the Royal Rumble.
His heel turn, as well as his alignment with Paul Heyman made for some of the most compelling television of the year, and this was undeniably one of the most favourable shocks we witnessed this year.
With four spaces filled, I'm sure you're all on the edge of your seats in preparation of what will be crowned as number one. So without further ado, here it is...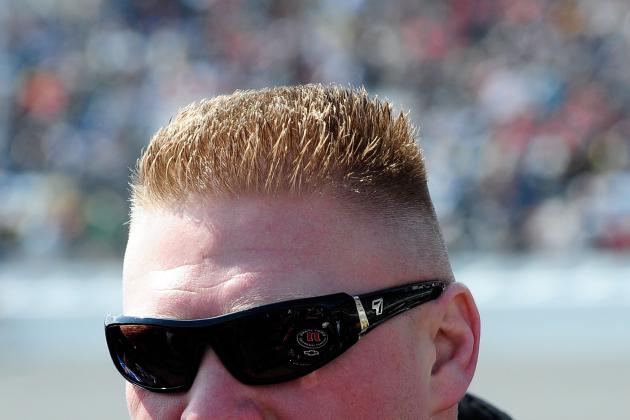 Sam Greenwood/Getty Images

During the WrestleMania 28 weekend, Miami was buzzing as the rumours spread like wildfire that Brock Lesnar had signed a contract with WWE.
While that may sound like there was surely no shock on the cards seeing as many fans seemed to be in the know, when Lesnar finally returned to the company that made him a star after eight years away, it was a moment that produced a rush of adrenaline unlike anything we have seen in WWE for years.
After a memorable and successful WrestleMania, I travelled to the American Airlines Arena for Monday Night Raw where there was an electricity in the air amongst the fans.
It is perhaps clichéd to imply that we all knew something big was set to happen, but there really was a buzz around those in attendance at Raw, and most of us had the same thing at the top of our wish lists.
The last time we saw Lesnar in WWE was WrestleMania 20, where he lost to Goldberg in a hopelessly underwhelming match before embarking on a failed NFL career and a far more successful run in the UFC, highlight by his capture of the UFC Heavyweight championship.
During his tenure in the UFC, a confrontation with Undertaker in October 2010 left fans dreaming of the former WWE champion making a triumphant return, and following Lesnar's retirement from mixed martial arts in December 2011, the stage was set.
On April 2, the most shocking moment of the year occurred when the rumours became reality and Lesnar made his return to WWE programming.
With John Cena in the ring attempting to congratulate The Rock for his WrestleMania victory, Cena was instead greeted by the thunderous introduction of Lesnar's old theme tune.
The explosion inside the American Airlines Arena was surreal; just ask the poor child sat next to my friend who spent a good few minutes watching an unhinged man scream in his face.
As Lesnar methodically inched closer to the ring before entering, the reaction when he delivered an F5 to Cena was one of those moments where the faith and optimism we hold in WWE was completely justified.
It was for me, the most shocking moment of the year, and here's hoping that 2013 offers as many a fruitful memory as 2012 did.
Thank you very much for reading my thoughts and please share your own views on the most shocking moments of the year in the comments section below.