NFL Teams on Upset Alert for Week 14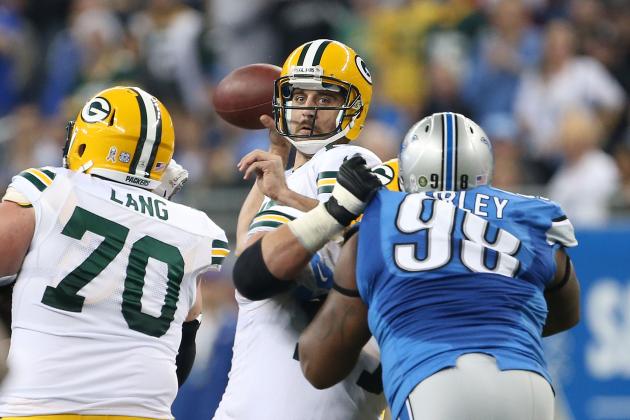 Leon Halip/Getty Images

In the NFL, players are always admonished to "keep their head on a swivel."
This season, I have given that same warning each week to teams that come in as favored but could just as easily leave as losers.
Heading into Week 14, teams are worried more and more with their playoff seeding, and their opponents are interested in playing spoiler.
Last week, "Upset Alert" only went 1-2 in terms of wins and losses, but the New York Jets were certainly taken to the wire by the Arizona Cardinals and needed to turn to Greg McElroy just to save themselves from embarrassment. The New York Giants were caught off guard for my only "win" of the week, while the Jacksonville Jaguars let me down yet again by getting crushed in Buffalo.
Remember the guidelines for Upset Alert: "Underdogs" are determined by Vegas odds; putting a team on Upset Alert is not picking them to lose (it's just putting them on notice); potential Upset Alert teams are based on matchups, trends and team-specific scenarios.
So which teams should be worried in Week 14?
Begin Slideshow

»
Patrick McDermott/Getty Images

Redskins fans really dislike me for counting them out of the playoffs. (Yes, I know the math works, but that doesn't mean I have to believe it will happen.) So, why not double down here?
Robert Griffin III can't win football games alone. He needed a lot of help from the New York Giants in Week 13. He got that help not only from his teammates, but from a fortuitous bounce on a fumble-lateral and from a Giants team that didn't play anywhere near the level they had the week before.
The Ravens are not going to be an easy opponent for the Redskins. While, statistically speaking, their defense is down this year, quarterbacks have only passed for a 77.4 rating against them (good for eighth in the NFL) and have thrown more interceptions (13) than touchdowns (10). This isn't terrible news for Griffin, but it isn't great either.
I expect the Ravens to harass Griffin more than the Giants were able to on Monday Night Football, and Cam Cameron to take more shots downfield against that terrible Redskins secondary. So, a lot depends on Joe Flacco. And while it's never a great bet, against the Redskins, he's a much safer bet than usual.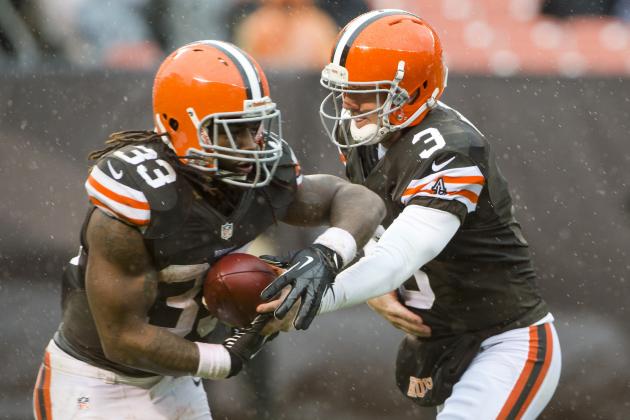 Jason Miller/Getty Images

It's one of the worst matchups of the year, and if the Cleveland Browns think it's going to be a cakewalk, they'll bring themselves one step closer to wholesale changes in the front office and coaching staff.
It's strength-on-weakness in more ways than one, as the Kansas City rushing offense meets a middle-of-the-road rushing defense in Cleveland. Meanwhile, the Chiefs won't be able to move the ball through the air against the Browns secondary no matter who's at quarterback for the Chiefs.
On the other side of the ball, Cleveland's offense hasn't been very efficient either on the ground or through the air, but if it plans on winning, it'll need big efforts from both Trent Richardson and Josh Gordon.
Between Richardson and Jamaal Charles, it is likely that whoever has the better game will carry his team to victory.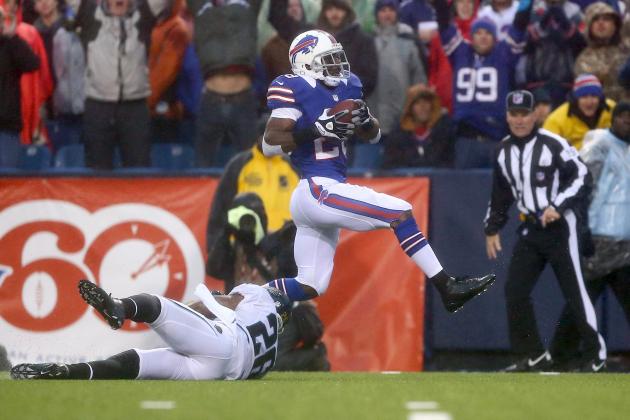 Tom Szczerbowski/Getty Images

I paid the price for doubting the Bills last week, so I should've probably learned my lesson. In many respects, the Bills are winning "the ol' fashioned way"—running the ball and (at least in the last couple of weeks) stopping the run.
Since holding the Miami Dolphins to a 60-yard rushing total in Week 11, the Bills front has played like men possessed. Mario Williams is starting to pay dividends since his wrist injury, and teams have found a brick wall where once there was a red carpet.
The Bills are also benefiting from an awfully easy schedule down the stretch.
All that said, confidence can be a tricky mistress, and so can the weather. This is the second week of projected rain and falling temperatures in Buffalo, and it's never wise to trust Ryan Fitzpatrick when the weather gets foul. Against the Rams defense and the pressure they're sure to apply, things could get even more dicey.
If the Rams are able to force Fitzpatrick into many (any?) 3rd-and-long situations, they will also force him into mistakes.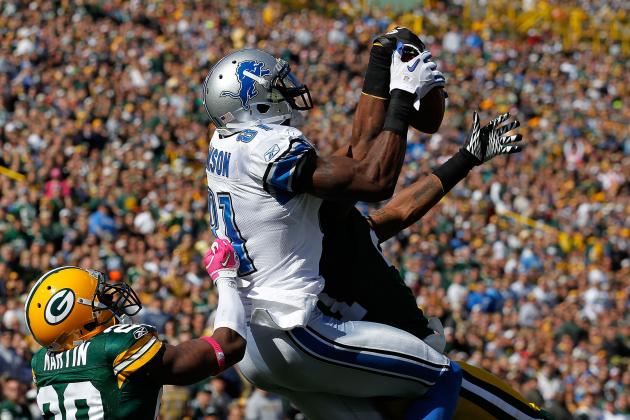 Jonathan Daniel/Getty Images

Before Packers fans start their cries of "homer," I'm actually picking the Packers to win this game. I just don't think it will be easy.
The Packers' running game is just as atrocious as the Lions', and now James Starks is down as well. The Packers can (and have) won as a one-dimensional passing team, so there's little reason to really doubt they can't do so here. But once you let the Lions pin their ears back, crazy things can happen.
Defensively, the Packers can't stop Calvin Johnson. Don't buy into the notion that his numbers will necessarily decline because of the flotsam and jetsam at receiver around him. He's put up huge numbers for years without much help, and the only reason he wouldn't against the Packers is if Matthew Stafford consistently misses deep (always a possibility.)
It isn't likely, but if the Lions play up to their talent level, they can take the Packers to their limit. If the Packers—like the rest of the teams on this list—aren't careful, a few mistakes could mean an upset in the making.
Michael Schottey is the NFL National Lead Writer for Bleacher Report and a member of the Pro Football Writers of America. Find more of his stuff alongside other great writers at "The Go Route."