NFL Week 14: The Latest Buzz Around Odds, Spreads and Lines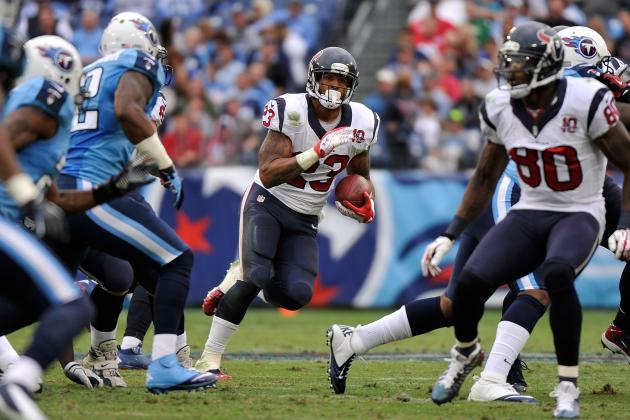 Frederick Breedon/Getty Images

It's the worst-kept secret in sports that betting on the NFL is no field day.
Most weeks, it's hard enough picking an outright winner for each game, never mind mastering those tricky point spreads on top of that. That's why we're here to help.
Everyone could use some extra coin with the holidays coming up. By following this guide to the upcoming Week 14 NFL clashes, fans can place those winning bets with confidence and cash in.
Here's how each Week 14 game will pan out.
Begin Slideshow

»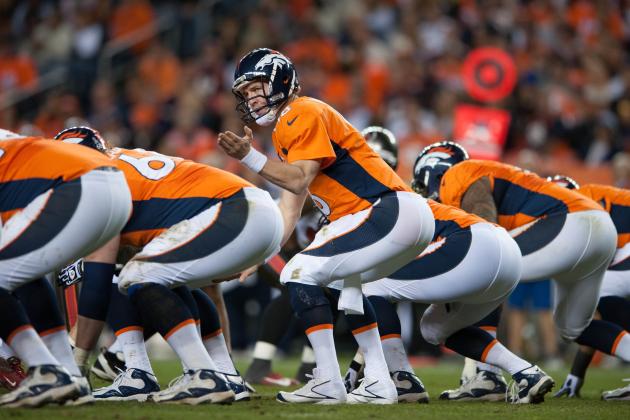 Dustin Bradford/Getty Images

Line: Denver -10.5
Over/under: 49.5
The last time Peyton Manning and Denver went on the road in the AFC West, they escaped Arrowhead Stadium with a narrow 17-9 victory. This is a pretty wide point spread, even with how badly the Raiders have been playing lately.
The Broncos will win, but play it safe and take the Raiders to cover.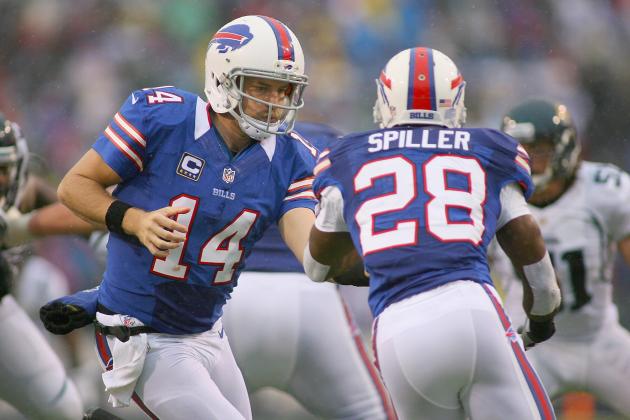 Rick Stewart/Getty Images

Line: Buffalo -3
Over/under: 42
Given how both the Bills and Rams are under .500 and fighting for their playoff lives, this line is pretty accurate. It will be a pretty even matchup in Buffalo.
St. Louis' defense did a good job containing rookie quarterback Colin Kaepernick last week. However, the Bills have too many weapons to contain on offense. And they're a team that usually plays to their explosive potential more at home than on the road. Ryan Fitzpatrick will get revenge on his former team.
The Bills will win and cover.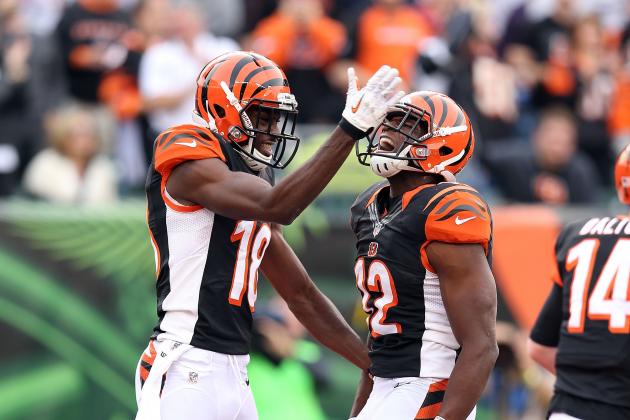 Andy Lyons/Getty Images

Line: Cincinnati -3
Over/under: 45.5
It's tough to buy Dallas right now. The Cowboys are fighting for their playoff lives, yet had to go deep into the fourth quarter to knock off a three-win Eagles team with a rookie quarterback (Nick Foles) under center last week.
The surging Bengals aren't the most spectacular team. However, they're arguably the league's most well-rounded at the moment. A balanced Bengals attack will allow Cincinnati to march past the Cowboys, and cover along the way.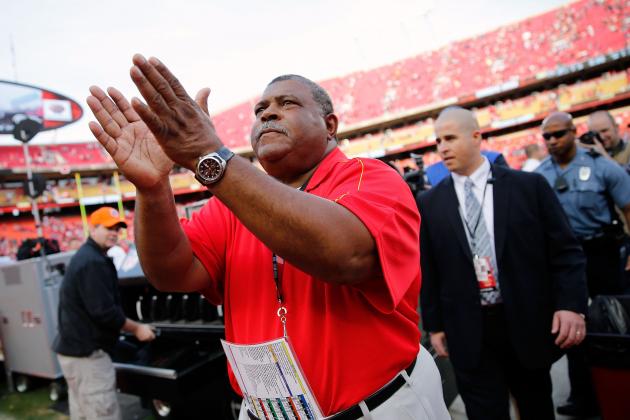 Jamie Squire/Getty Images

Line: Cleveland -5
Over/under: 37.5
Lost in the Jovan Belcher tragedy is the storyline about Crennel and Brady Quinn's respective returns to Cleveland. Crennel's head coaching tenures with the Browns and Chiefs have been disasters.
Still, he's one of the best in the business at coaching up a defense. Even through a rough 2012 season, the Chiefs defense has been pretty solid.
Crennel will draw up the necessary game plan to shut down rookies Brandon Weeden, Trent Richardson and the young Browns offense. Take the Chiefs to cover here.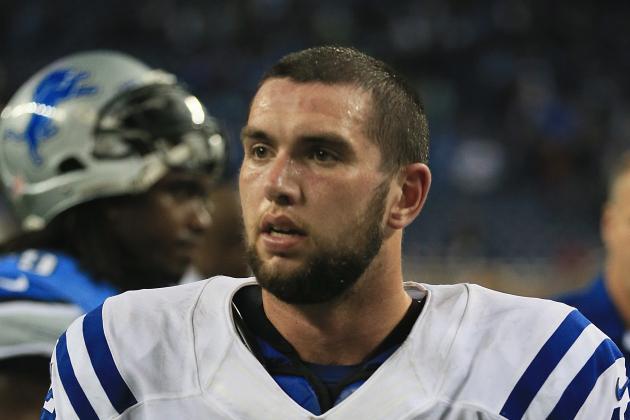 Dave Reginek/Getty Images

Line: Colts -5
Over/under: 49
The very surprising Colts are 8-4, and many of their wins have come in exciting, close fashion.
That was the case when they played the Titans the first time this season. That was when running back Vick Ballard flipped (literally) Indy past Tennessee in overtime.
Expect another nail-biter from the cardiac Colts in the Week 14 rematch. The Colts will win, but the Titans will cover.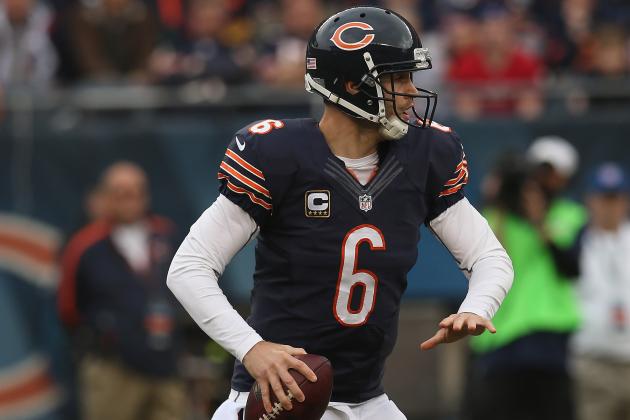 Jonathan Daniel/Getty Images

Line: Bears -3
Over/under: 39.5
Both the Bears and Vikings are slumping heading into their meeting in Minnesota.
Chicago has lost three of four, while Minnesota is 6-6 after starting the year 4-1. Adrian Peterson continues to have an incredible comeback season, but he's getting little help lately, especially from the turnover-prone Christian Ponder.
Don't expect Ponder to break out of his slump against Chicago's defense. Even without Brian Urlacher in the middle, the Bears will still pick off Ponder at least once on the way to winning and covering the point spread.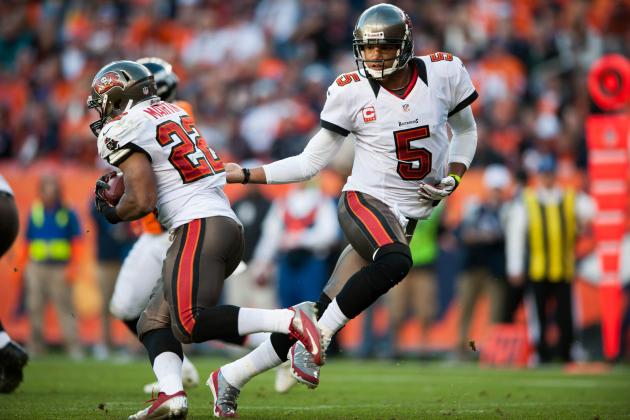 Dustin Bradford/Getty Images

Line: Tampa -7
Over/under: 46
It's been an awful season for Philadelphia, but at least the Eagles showed some fight against Dallas in Week 13.
Nick Foles is playing as well as you can expect an ill-experienced rookie quarterback to be. He could very well pick on a Bucs pass defense that is one of the league's worst statistically.
Tampa will snap its two-game skid, but it will come in close fashion via a shootout.
Look for the Eagles to cover down in Florida.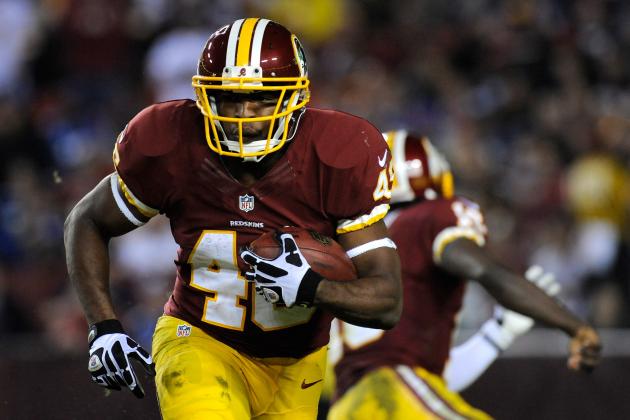 Patrick McDermott/Getty Images

Line: Redskins -2.5
Over/under: 47
The Battle for the Beltway between the Ravens and Redskins could come down to the rushing attacks.
Ray Rice is coming off a solid past couple of performances against the Steelers and Chargers. But two heads are better than one. Robert Griffin III and Alfred Morris are tearing it up on the ground through the dynamic pistol formation.
It's going to be tough for Baltimore's inconsistent run defense to answer the bell, especially considering that linebacker Terrell Suggs will be playing with a torn bicep.
The Redskins will cover over the Ravens, if barely.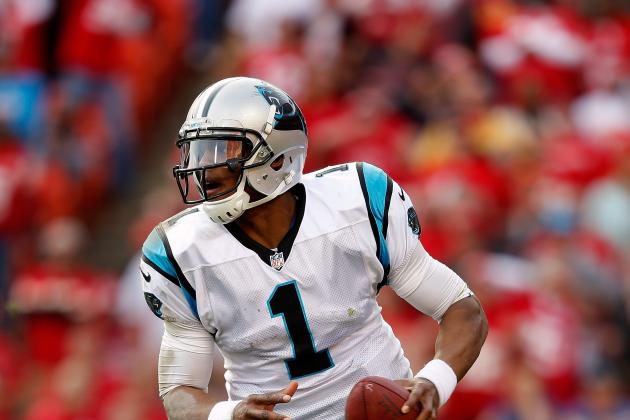 Jamie Squire/Getty Images

Line: Atlanta -3.5
Over/under: 47.5
Here's the upset special of the week.
Matt Ryan and Atlanta's passing offense was lackluster against a bad Saints defense in Week 13. Meanwhile, Cam Newton is starting to come to life again for Carolina. Both these trends will continue in the rematch between the Falcons and Panthers.
Don't forget how the Falcons barely edged the Panthers, 30-28, back in a late September meeting at the Georgia Dome.
They won't be as lucky this time around, as the Panthers will pull the big upset.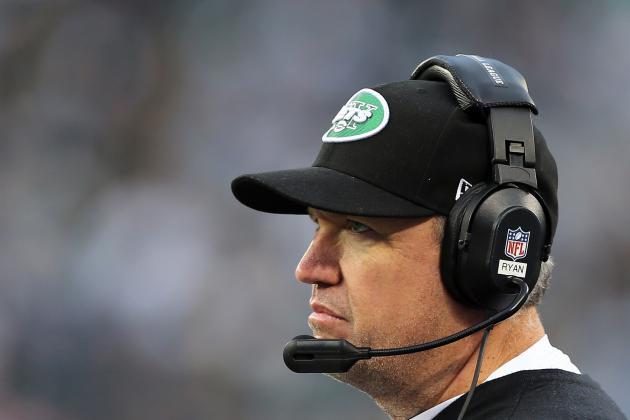 Elsa/Getty Images

Line: New York -1.5
Over/under: 38.5
In case you have been living under a rock lately, there's a full-fledged quarterback controversy going on with Rex Ryan's Jets.
However, no matter if it's Mark Sanchez, Greg McElroy or (oh boy!) Tim Tebow under center, the Jets will manage to overcome the roarless Jaguars. New York's defense played well against the inept Ryan Lindley and Arizona in Week 13.
Ryan's familiarity with former Dolphins and current Jaguars quarterback Chad Henne will play a key role in a close Jets win.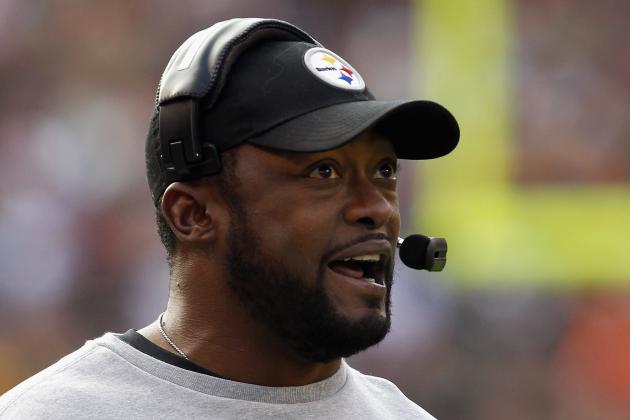 Matt Sullivan/Getty Images

Line: NA
Over/under: NA
It makes sense that the line on the Chargers and Steelers clash hasn't been decided yet.
At this point, it's still unknown whether injured Steelers quarterback Ben Roethlisberger will be ready to return against San Diego. Even if he doesn't, Charlie Batch proved against Baltimore that he's capable of filling in for the time being.
Batch has great weapons to rely on in the passing and running game. Meanwhile, the Chargers have lost four in a row and will be making a cross-country road trip to play this game.
Take the safe bet and go with the Steelers.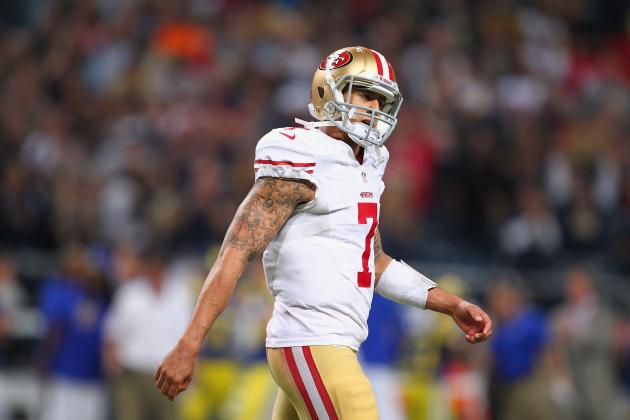 Dilip Vishwanat/Getty Images

Line: 49ers -10
Over/under: 39
The 49ers have thumped the first two AFC East teams they've played this season (the Bills and Jets) by a combined score of 79-3.
That doesn't bode well for struggling Ryan Tannehill and the Miami Dolphins. Tannehill only completed 13 passes in Week 13 against a Patriots defense widely regarded to be less than stellar. How many is he going to complete against the sack-happy Aldon Smith and the 49ers?
Ten points is a big spread, but not big enough when San Francisco is playing an AFC East team not named the Patriots.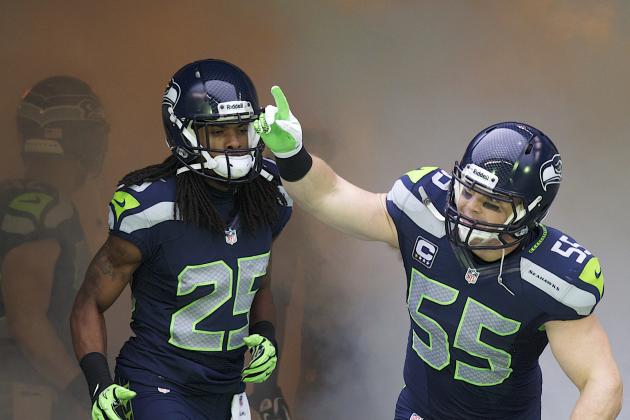 Stephen Brashear/Getty Images

Line: Seattle -11.5
Over/under: 35
Seattle is nearly unbeatable at home, spelling bad news for the slumping Arizona Cardinals. If Ryan Lindley is under center for Arizona, it's going to get really ugly against Seattle's shutdown cornerback duo of Richard Sherman and Brandon Browner.
Both cornerbacks won't have their appeals for suspension heard until after the Arizona matchup. That—and the Seahawks' home dominance—will play a major factor in Seattle covering the rather large point spread.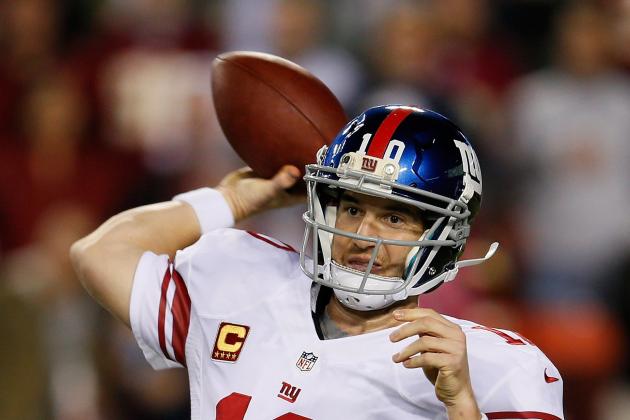 Rob Carr/Getty Images

Line: New York -5
Over/under: 53
It's safe to say the Giants are an angry bunch after letting one get away against Robert Griffin III and the Redskins.
They'll take their frustrations out on the sliding Saints in Week 14. Usually Drew Brees gives the Giants defense absolute fits.
However, that happens down in the Metrodome. Playing at MetLife Stadium in December usually isn't kind to high-powered passing offenses, especially those that play in comfortable domes.
The Giants will frustrate Brees and cover against the Saints in the process.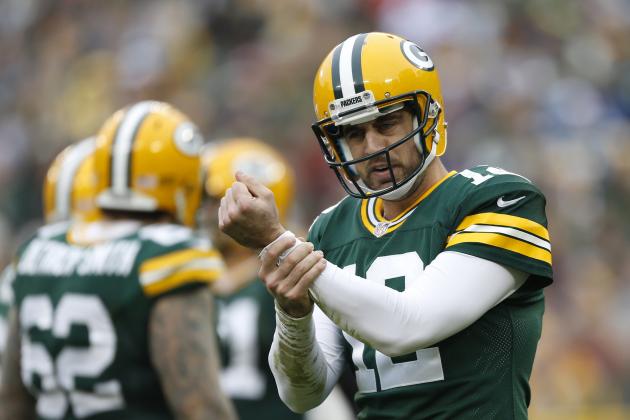 Wesley Hitt/Getty Images

Line: Green Bay -7
Over/Under: 52
Don't be fooled by Detroit's recent slide.
They have a history of playing close games against the rival Packers. And Green Bay's offense could be slightly hindered if star receiver Jordy Nelson's hamstring injury prevents him from taking the field Sunday night.
All things considered, the Packers will win, as Aaron Rodgers is still Aaron Rodgers. But they won't cover.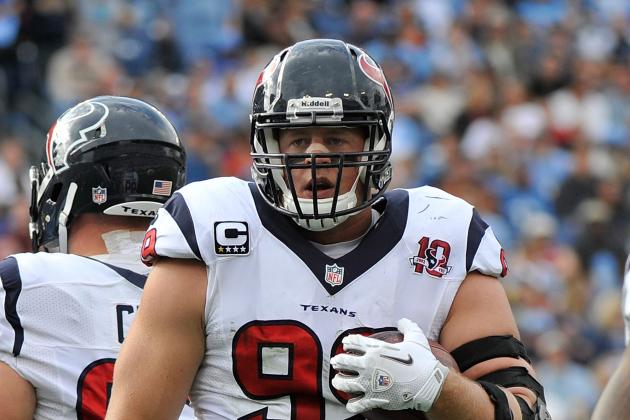 Frederick Breedon/Getty Images

Line: New England -3
Over/Under: 51.5
This is the perfect line for the Monday night matchup, as the Texans and Patriots are dead even on paper.
The Patriots get the three points since they're the home team. However, the loss of emerging receiver Julian Edelman will hurt New England—literally and figuratively.
From New England's perspective, it also doesn't help that Houston just bolstered its secondary by signing Stanford Routt this week. This just might give the Texans the edge in scoring a big, outright road win.