5 Struggling NBA Teams That Will Turn It Around in 2013-14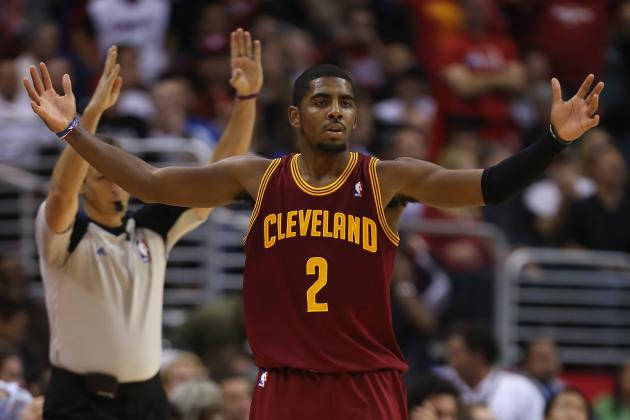 Jeff Gross/Getty Images

The NBA season is nearly 25 percent in the books, and it's evident which teams are the contenders, the pretenders and the bottom feeders.
While teams like the Oklahoma City Thunder, San Antonio Spurs and Miami Heat have established themselves as the class of the league, there are quite a few teams that are already looking forward to next season.
Some teams are filled with potential. They are equipped with promising young players but just aren't ready to enter the ranks of the big boys yet.
While no franchise should ever consider tanking games, especially this early in the season, it's pretty clear which struggling teams are going to continue to struggle for the remainder of the year.
Certain teams know they have budding talent or upcoming high draft picks, meaning that the future is something they look forward to a lot more than teams who are currently in the mix for a championship.
With the future comes hope. Although particular teams might be struggling now, there is a good opportunity for them to improve drastically by next season.
That being said, here are five squads currently struggling that will turn it around in 2013-14.
Begin Slideshow

»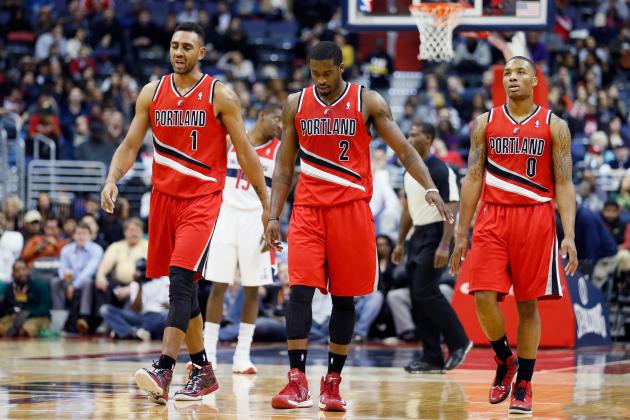 Rob Carr/Getty Images

The Portland Trail Blazers always seem to be that team that has a bright future ahead of them. The stigma of being an "up-and-coming" team has seemed to follow them since they drafted LaMarcus Aldridge.
When their core was Aldridge, Greg Oden and Brandon Roy, many pinned the Blazers as the next big thing. But Portland was ravaged by injuries and never met its potential.
Now, with Aldridge as a bona fide All-Star and Rookie of the Year front-runner Damian Lillard, the Trail Blazers are once again a team with a bright future.
The Blazers currently sit at 8-10 and in last place in the Northwest standings, struggling in a very competitive division.
Their main problem is their lack of depth. However, with all the Blazers' key pieces signed for the next few years and workable cap room next season, Portland is certainly a team that will turn it around in 2013-14.
They have a shot at cracking the playoffs this year, but next season should be very exciting for Portland.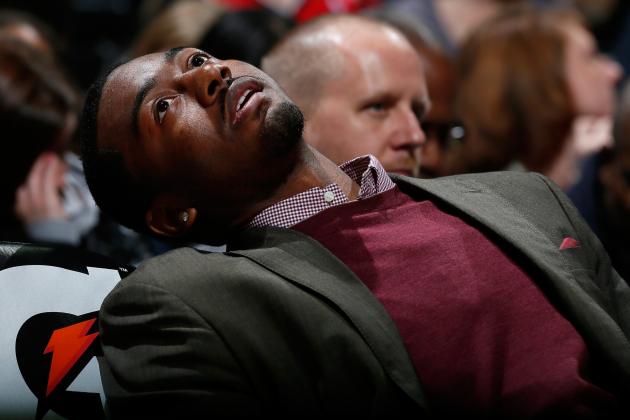 Kevin C. Cox/Getty Images

The Washington Wizards aren't as bad as their woeful 2-13 record indicates.
Their second win came against the defending champion Miami Heat (although it was largely an extremely lethargic effort by Miami that allowed the Wizards to triumph).
The Wizards suffered from the early-season injury bug, playing their first nine games without Nene Hilario and former first overall pick John Wall. While they got Nene back, Wall is still a ways from returning.
It's not to say that Washington would be drastically better if Wall and Nene had played the entire season, but it certainly wouldn't have taken 13 games before it notched its first victory.
With an exciting young core of Wall, Jordan Crawford, Bradley Beal, Kevin Seraphin and A.J. Price in place, the Wizards certainly can look forward to the future.
While making a playoff push this season is highly unlikely, the Wizards are still a team that can transform from struggling to improving very fast with the wealth of youthful talent they possess.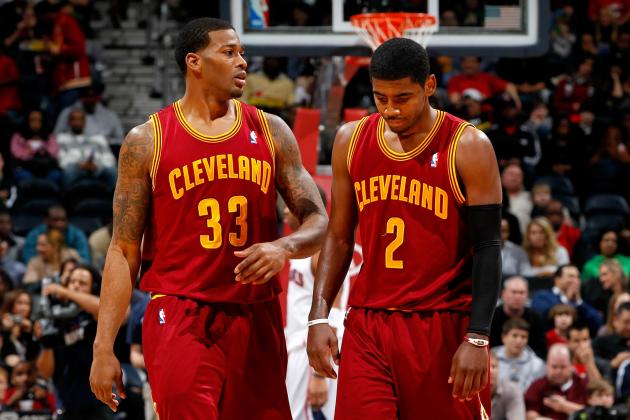 Kevin C. Cox/Getty Images

Want to talk about a hard-to-swallow injury?
Then talk about Kyrie Irving's.
Irving was developing into a star before our very eyes this season, averaging 23 points, 5.6 assists, 3.7 rebounds and 1.1 steals per game before going down with a finger injury.
The injury isn't too serious, but learning that Irving would miss extended time had to feel like a punch in the gut for the Cavs franchise.
The Cavs weren't winning games, but it was just beautiful witnessing the nightly improvement of Irving, who was coming off a great string of games that included a career-high 34 points against Brooklyn.
Cleveland is currently in last place in the Central Division; however, based on Irving's vast progress and a supporting cast of young studs—Dion Waiters, Alonzo Gee, Jeremy Pargo and Tristan Thompson—the Cavaliers should get back into playoff contention sooner rather than later.
In 2013-14, less than three years after LeBron James abruptly bolted and left the franchise in shambles, the Cleveland Cavaliers may just be getting back on their feet.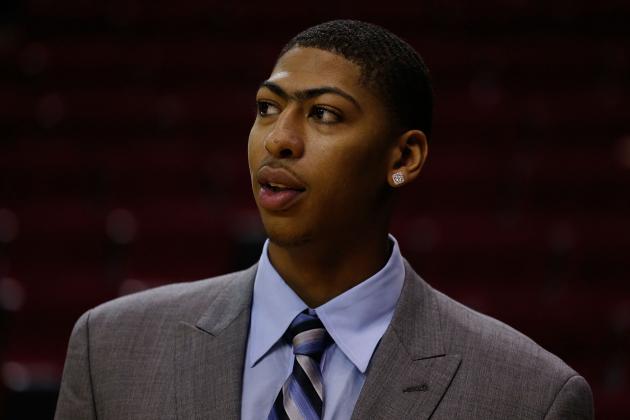 Scott Halleran/Getty Images

The New Orleans Hornets—or should I say New Orleans Pelicans—are obviously struggling in a very deep Western Conference.
New Orleans currently sits as the second-worst team in the West with no relief in sight, as No. 1 draft pick Anthony Davis is sidelined with an ankle injury.
Still, having Davis on the roster alone is enough of a reason to have hope for the future.
Before Damian Lillard's surprise emergence in the Rookie of the Year sweepstakes, Davis was the clear favorite for the award and appeared to be on that path with averages of 16 points and eight boards per game.
Davis has only played in six games so far, and the Hornets have won just two games since he got hurt. Let's also not forget that Eric Gordon hasn't played a single game this season.
If Gordon ever gets 100 percent healthy, he and Davis would be a great duo. Add Ryan Anderson, Greivis Vasquez, Robin Lopez and Austin Rivers (who are all locked up for at least the next two seasons) to the equation, and New Orleans has a lot to look forward to in 2013-14.
With the inevitable ascension of Davis, combined with the talent already on the roster, the Hornets have a solid shot at turning it around next season.
The commercial says it all.
The Chicago Bulls are wounded and struggling now, but it won't last forever once their savior returns.
When Derrick Rose suffered a torn ACL in Game 1 of the first round of last year's playoffs, the Bulls went from championship contender to an afterthought. Not only were they bounced from the postseason, but it appeared that their MVP was going to miss most, if not all, of the 2012 season.
But Chicago can take solace in knowing that Rose will come back strong, determined and ready to prove something.
With Rose committed for the long term, and the Bulls core of Joakim Noah, Carlos Boozer, Taj Gibson, Luol Deng and Richard Hamilton in the fold for next season, Chicago will catapult right back into the championship discussion.
The Bulls will likely struggle all year long and probably won't get higher than a sixth seed in the East, but they truly have a lot to look forward to next season.
In 2013-14, expect the Bulls not only to turn it around, but to be neck and neck with the Miami Heat again.