UFC on FOX 5: Mauricio Rua vs. Alexander Gustafsson Head-to-Toe Breakdown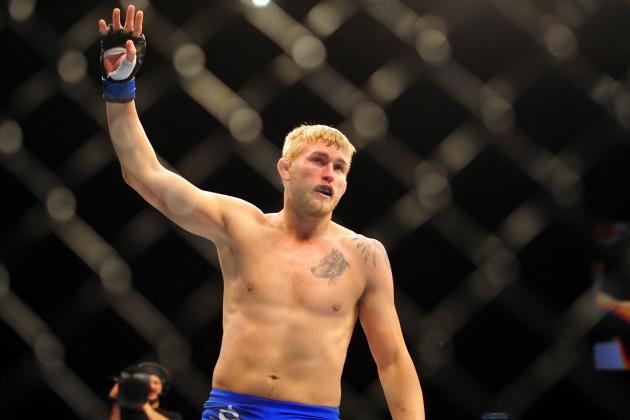 Mark J. Rebilas-USA TODAY Sports

Alexander Gustafsson has won five straight fights and is beginning to receive recognition as a potential threat to light heavyweight champion Jon Jones. In order to get his shot at the titleholder in the near future, though, Gustafsson must defeat Mauricio Rua at Saturday's UFC on Fox 5.
While he became UFC champion during that time, Rua has alternated wins and losses since his knockout of Chuck Liddell in April 2009. Coming off a somewhat unimpressive win over Brandon Vera, Rua will be looking to prove he is still a serious contender for the belt that Jones stole from him.
This light heavyweight bout could shake up the division significantly, so let's take a look at what areas Gustafsson and Rua hold their advantages in and which fighter is most likely to walk away with the victory.
Begin Slideshow

»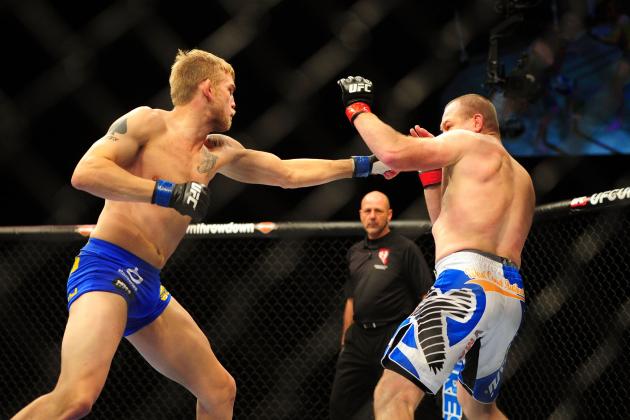 Mark J. Rebilas-USA TODAY Sports

In his past two fights, Mauricio Rua had some trouble standing with Dan Henderson and Brandon Vera. Alexander Gustafsson has a longer reach and is arguably a more technical striker than both of Rua's past two opponents.
With Rua looking like an aging fighter in his past few fights, Gustafsson's combination of size and speed could cause problems for the Brazilian. Rua can take a punch with the best of them, but he's going to have to eat a lot of them in order to close the distance and utilize his excellent clinch work or exploit any potential advantages he might have over Gustafsson on the ground.
Edge: Gustafsson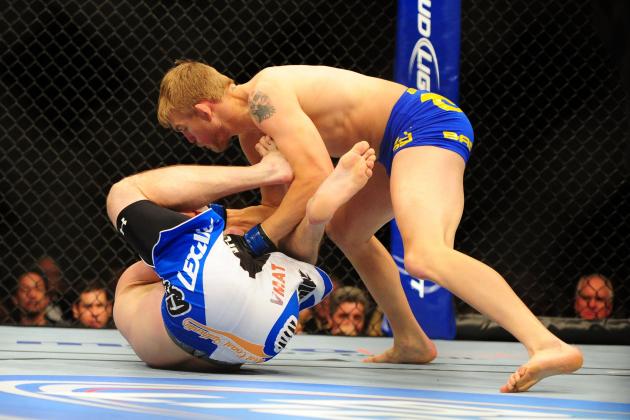 Mark J. Rebilas-USA TODAY Sports

Both Alexander Gustafsson and Mauricio Rua are strikers before grapplers.
The only loss of Gustafsson's career came against NCAA champion wrestler Phil Davis after he was unable to keep the fight standing, but the Swedish light heavyweight began training with Davis following that loss and has improved his ground game significantly.
Rua actually has nine takedowns in his past two fights, but several of those came against a gassed Dan Henderson. While he has plenty of experience on the ground, Rua uses takedowns as a last resort in many situations rather than as part of his initial game plan.
Edge: Push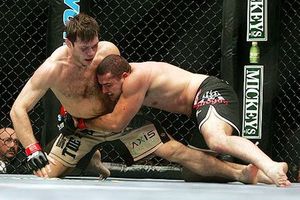 MMAggregate.com
Alexander Gustafsson and Mauricio Rua have both been submitted, but those losses came against elite grapplers in their division. When on the ground against one another, both fighters should be able to avoid being submitted.
While Rua has only submitted one opponent (more than six years ago), Gustafsson's submission victories have come against fighters known almost exclusively as strikers. A black belt in jiu-jitsu, Rua won't be forced to tap nearly as easily as those opponents.
Edge: Push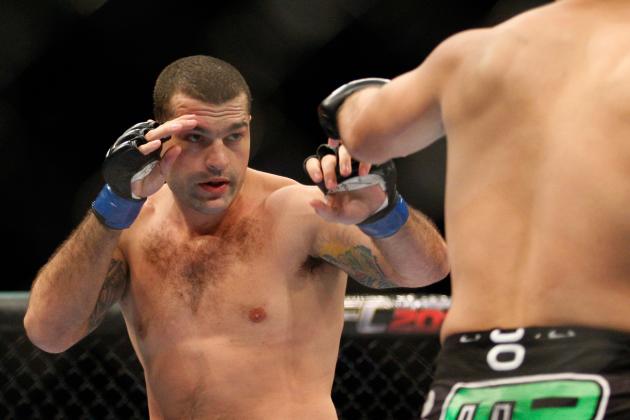 Richard Wolowicz/Getty Images

Alexander Gustafsson may be younger and quicker than Mauricio Rua at this point in time, but "Shogun" holds a wealth of experience from his Pride days to his time as UFC light heavyweight champion.
Rua hasn't looked great over the past year, but it also hasn't been all that long since he stood atop the 205-pound division. He's certainly capable of breaking out of the funk he's been in, especially against a fighter like Gustafsson, who is heading into the biggest fight of his young career.
Edge: Rua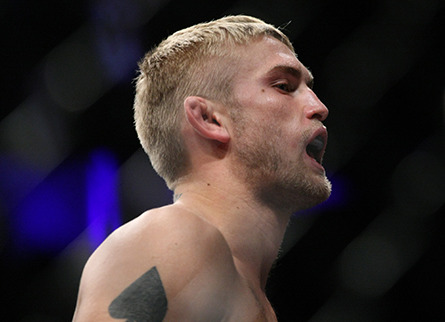 MMAWeekly.com
If he's been well-prepared for this matchup, Alexander Gustafsson will stay on the outside and pepper Mauricio Rua with straight punches.
Rua's clearly lost some of his speed recently, and that will hurt him against an opponent with Gustafsson's reach. The Brazilian has only suffered two knockout losses in his MMA career, but he also took a ton of damage in his past two appearances.
Should Gustafsson hit Rua as much as Dan Henderson and Brandon Vera were able to, this could be a career-defining performance for the rising 25-year-old.
Prediction
Gustafsson defeats Rua by knockout in the second round.