Questions We Have About Nate Diaz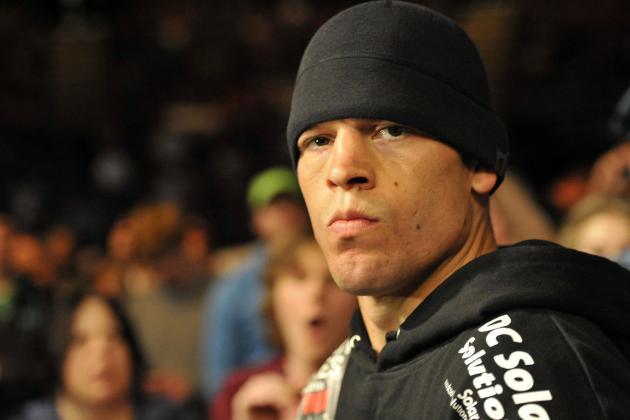 Joe Camporeale-USA TODAY Sports

This Saturday, Nate Diaz will step into the Octagon for his most important fight to date.
He challenges Benson "Smooth" Henderson for the UFC lightweight title.
There have been many questions leading up to this fight. Many pertain to the brash-talking challenger and how he will perform in the biggest fight of his life.
Let's look at some of the questions we have about Nate Diaz before his title showdown.
Begin Slideshow

»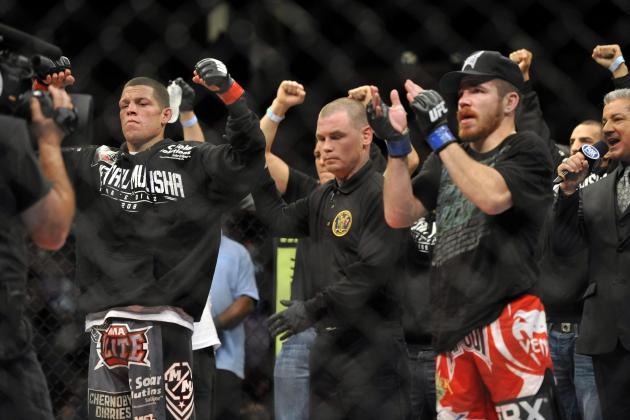 Joe Camporeale-USA TODAY Sports

Since dropping down to lightweight, Diaz has been an absolute monster.
He submitted Takanori Gomi with a beautiful armbar to start off his run.
Next, he faced Donald Cerrone. He used a combination of his pressure boxing and taunting to get Cerrone off his game. Diaz battered Cerrone and won a decision.
His most impressive performance came against Jim Miller, where he submitted him for the first time in his career.
Diaz is looking better and better. Will this be his best performance to date?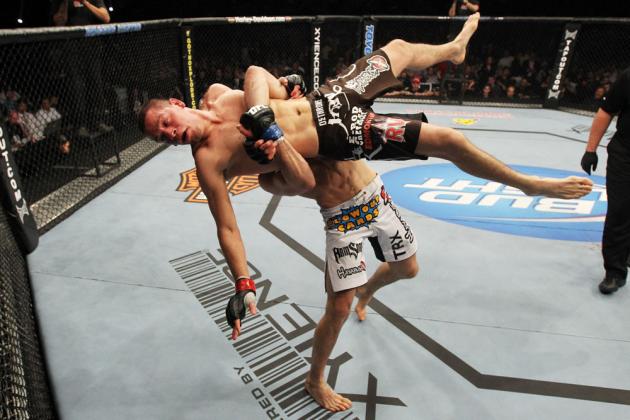 Photo courtesy of neurovisual.blogspot.com
When Nate Diaz moved up to welterweight for a few fights, a blueprint to beat him was revealed.
Rory MacDonald and Dong Hyun Kim both used their superior size and strength to clinch, throw and generally outmuscle Diaz on the cage.
Henderson is not either of those fighters, but he will most likely be heavier and stronger than Diaz on fight night.
What game plan will Diaz employ to negate Henderson's size and strength?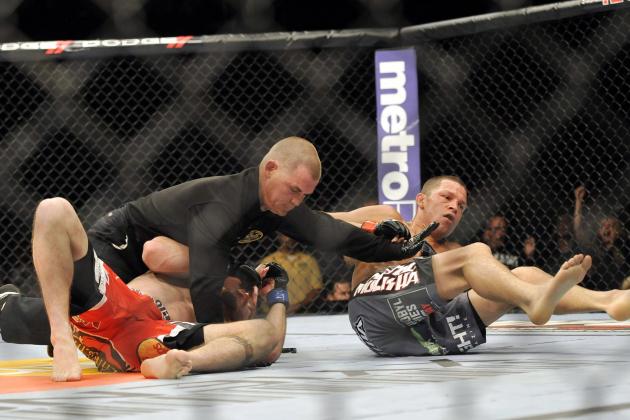 Joe Camporeale-USA TODAY Sports

Diaz has some slick submission skills. I dare you to say that three times fast.
Diaz holds a Brazilian jiu-jitsu black belt from Cesar Gracie and has used his training well to end some fights.
He submitted Jim Miller with a tight rolling guillotine choke, which proved that Diaz was a legitimate threat on the ground.
How does his submission prowess stack up against Henderson's submission defense? "Smooth" is known to by one of the hardest fighters to submit.
Can Diaz be the first in the UFC to force Henderson to tap out?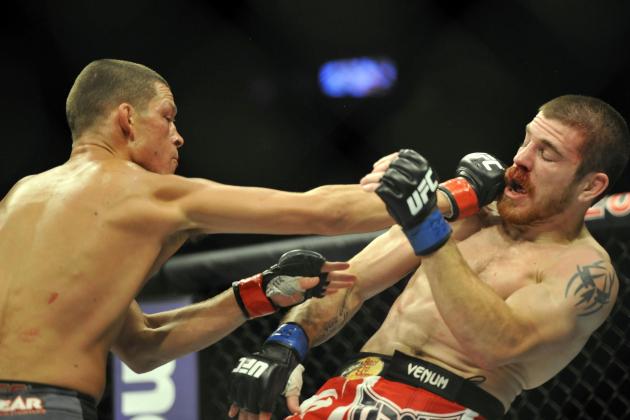 Joe Camporeale-USA TODAY Sports

Henderson is a former NAIA All-American wrestler. He has excellent takedowns and takedown defense.
Diaz has shown a bit of an Achilles' heel when he fights well-rounded grapplers and wrestlers.
He does, however, have excellent submissions off his back, and as such he will not be as worried about getting taken down by Henderson.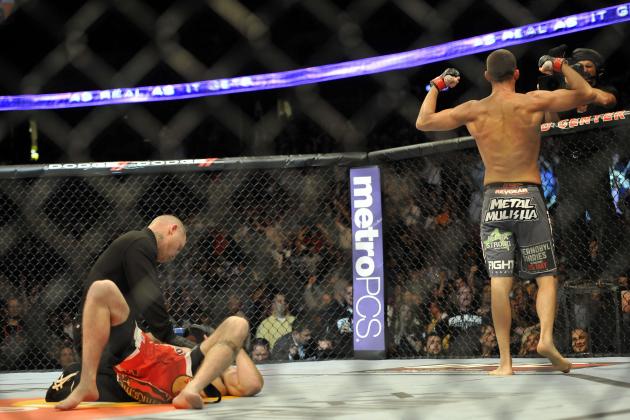 Joe Camporeale-USA TODAY Sports

For his entire career, Nate Diaz has been compared to his older brother Nick.
Their styles are incredibly similar, and they both conduct their fights and interviews in the same brash manner.
Nick already had his shot at fighting for a UFC belt and didn't win. Nate has looked unstoppable as of late, and should he win, he will be the first in his family to win UFC gold.
Nate has looked even more dangerous than Nick in his past fights, and should he win the title, I think it is fair to say that Nate will finally be recognized as being more than Nick's younger brother.
Tweet me @FuscoNation16.