NFL Players Who Will Define This Generation of Football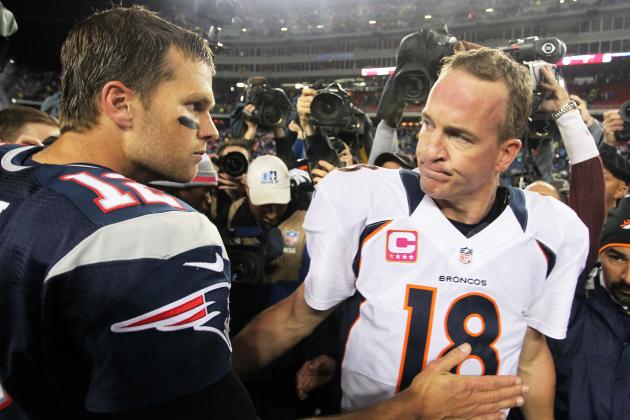 Stew Milne-USA TODAY Sports

Talent is constantly flowing through the NFL's bloodstream, but only a select few players will define the current era of football and be revered in the annals of NFL history.
Which current NFL stars are once-in-a-generation guys? The type of players that do more than just make Pro Bowls and earn big contracts.
Quarterbacks define every generation, and this one is no exception. Peyton Manning and Tom Brady are the most obviously deserving players of inclusion, but which of their fellow signal-callers will join them, and how many non-QBs will crack the ranks?
Let's start with one of the greatest kick returners the game has ever seen...
Begin Slideshow

»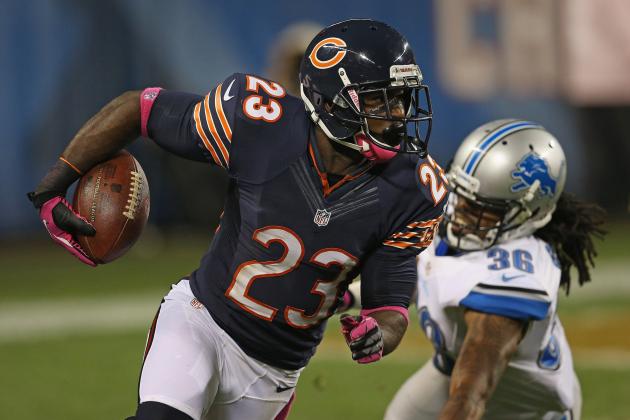 Jonathan Daniel/Getty Images

Accomplishments:
Three Pro Bowls
Four-time All-Pro
All-time leader in combined kick/punt returns
13-time NFC Player of the Week
Devin Hester is one of a few rare NFL players that have been able to take over a game solely with an ability to return kickoffs and punts.
Hester is one of the most dynamic playmakers in league history because he can literally score each and every time he touches the ball. Kicking the ball out of bounds has become commonplace to avoid Hester completely.
When he does get the ball in his hands, Hester almost never disappoints. He has 17 career return touchdowns and has averaged 23.8 yards per kickoff return over the course of his seven-year career.
The NFL may have made kickoffs shorter and lessened the chances that returners like Hester have to make plays, but he continues to be a force within Chicago's game plan. When the greatest return men in NFL history are considered, Hester will always be near the top of the list.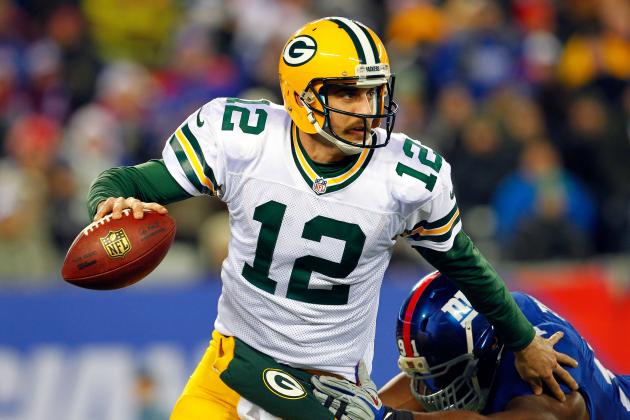 Rich Schultz/Getty Images

Accomplishments:
Two Pro Bowls
One-time first-team All-Pro
Super Bowl champion and Super Bowl MVP
Single-season QB-rating record (122.5)
At some point, the Peyton Mannings and Tom Bradys of the NFL world will have to retire and pass the torch to the next guy. That player is Aaron Rodgers.
The Packers signal-caller has already brought a Lombardi Trophy home to Green Bay and earned an MVP trophy in the process. Rodgers has prototypical size at 6'2" and 225 pounds and a strong, accurate arm that has quickly put him among the most elite QBs in football.
Rodgers' early career battle to overcome the legacy of Brett Favre and his draft-day plummet to the bottom of the first round are already tales of NFL lore. Adding more Super Bowl rings to his fingers and remaining atop the passing lists each season will ensure Rodgers is remembered in the vein of the Montanas, Bradys, Marinos and Mannings.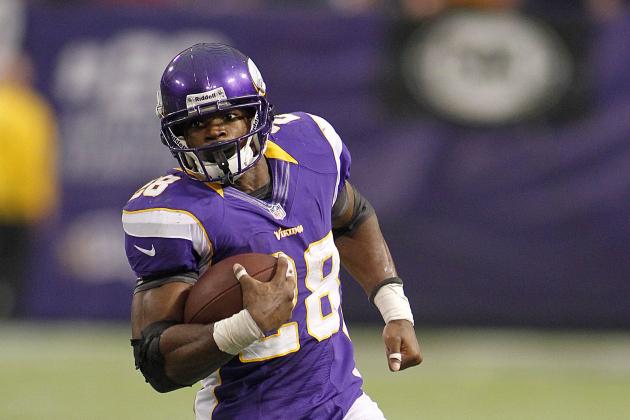 Andy King/Getty Images

Accomplishments:
NFL Offensive Rookie of the Year
Four Pro Bowls
Four-time All-Pro
Adrian Peterson has already become one of the best running backs in the early part of this millennium, but that fact alone would not make him one of the most defining players of this generation.
There have been plenty of great running backs that will not be included. Guys like Maurice Jones-Drew, LaDainian Tomlinson and Arian Foster come to mind. What brings AP to the top is actually his actions in 2012.
Recovering from a torn ACL and MCL in one knee should have taken around a year, but Peterson was on the field in eight months' time and is leading the league in rushing this season. His body is clearly not made up of the same elements of other humans, as he actually looks stronger now than before his injury.
At 6'1" and 217 pounds, few RBs have ever been able to combine speed, size and versatility in a way that Peterson does. He is a unique talent that has showcased a desire to come back from injury faster than any player before him and continues to evolve as a running back.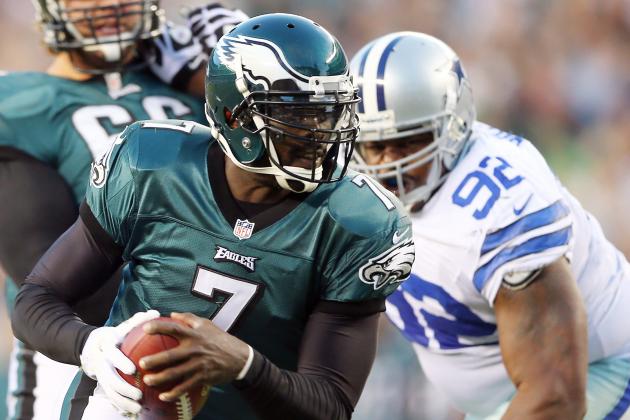 Elsa/Getty Images

Accomplishments:
Four Pro Bowls
Best NFL player ESPY (2003)
NFL Comeback Player of the Year (2010)
All-time QB rushing yards leader
Love him or hate him, Michael Vick changed the game of football. Quarterbacks before Vick had the ability to run, but none were dual-threats at the level of Vick. He made it okay to be a run-first QB as he took the league by storm with the Atlanta Falcons.
His tumultuous dog-fighting scandal and imprisonment will forever be a part of his legacy, but Vick's career resurgence with the Philadelphia Eagles will be remembered as well.
Vick opened the door for the Cam Newtons, Robert Griffin IIIs and Colin Kaepernicks that are taking prominence in the league today. Vick has consistently improved his accuracy and worked on his ability to stay in the pocket. As he ages, his game evolves.
Vick is the rare player that does not need a Super Bowl title to cement his legacy because the way in which he played the game was exciting and changed football forever. His off-field issues may be a negative defining moment for this generation, but his on-field production will go down as revolutionary.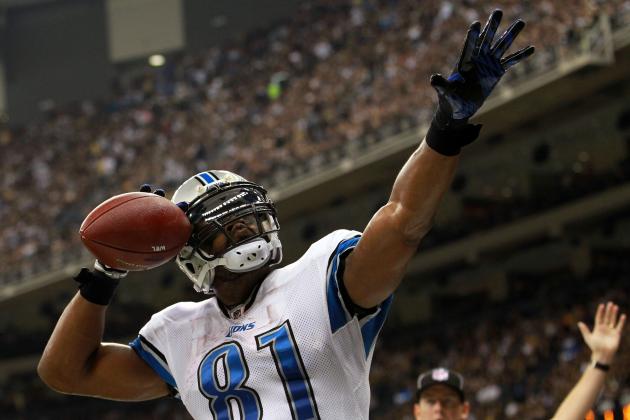 Ronald Martinez/Getty Images

Accomplishments:
Two Pro Bowls
Two-time All-Pro
NFL receiving-yards leader in 2011
Calvin Johnson does not have the statistical record of the other players on this list. His career is only six-years young, but already "Megatron" is in the discussion among the best wideouts the game has ever seen.
Johnson has prototypical size at 6'5" and 237 pounds, and he combines that size with top-flight speed that allows him to stretch the field vertically and open up space for him to utilize his frame. Johnson constantly draws double- and triple-team coverage from opposing defenses.
He has 54 touchdowns in just 83 starts and will be the player that future generations look back on as the ideal wide receiver. No other WR in NFL history has possessed the attributes of Johnson, and he still has many years to stamp his name into the record books.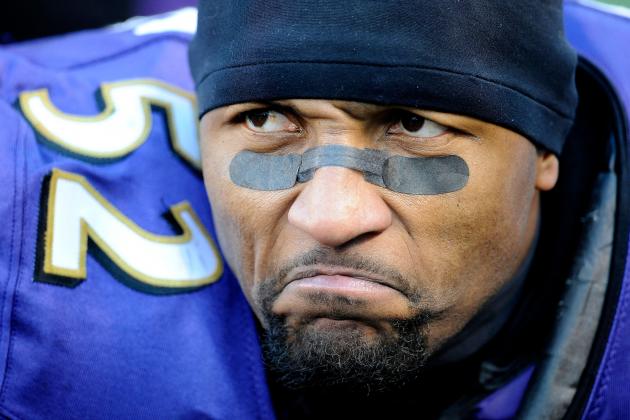 Patrick McDermott/Getty Images

Accomplishments:
13 Pro Bowls
Seven-time first-team All-Pro
Super Bowl champion and MVP
Most starts ever for an inside linebacker (227)
When anyone thinks of defensive intensity and emotion, Ray Lewis is the immediate image that comes to mind. The Baltimore Ravens linebacker was actually considered undersized coming out of the University of Miami.
His ability to move laterally and cover the entire field while also delivering bone-jarring hits quickly removed any fear of Lewis busting out of the league. He is a fearless tackler that excels not just against the rush but can also drop back into solid coverage.
Lewis is one of the best linebackers ever to step onto the NFL gridiron, and his pregame ritual has become a part of his legend. There is a contagious energy and love for the game of football that oozes out of Lewis.
His combined skill set and ability to play at an elite level for the entirety of his 17-year career makes Lewis the most defining defensive player of this generation.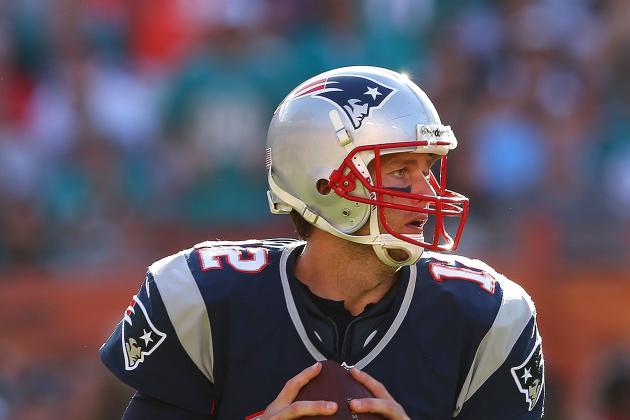 Mike Ehrmann/Getty Images

Accomplishments:
Seven Pro Bowls
Two-time first-team All-Pro
Three-time Super Bowl champion and two-time Super Bowl MVP
Two-time NFL MVP
New England Patriots' all-time leader in passing yards and passing touchdowns
The story of Tom Brady's rise to NFL stardom has been told countless times. A sixth-round draft pick out of Michigan in 2000, Brady has overcome the odds to become one of the greatest QBs in league history.
Brady has never had the strongest arm, nor is he fleetest of foot to any degree. What he does have over his competition are the all-important traits of work ethic and intelligence. Much is made of Brady's off-field life choices, from his Ugg Boots commercials to the women in his life. However, there is no denying where Brady's focus lies when he is with the Patriots.
His 50 touchdown passes in 2007 set an NFL record. He has been to five Super Bowls and earned the uncompromising respect of players around the league. Much like his longtime rival and fellow legendary QB...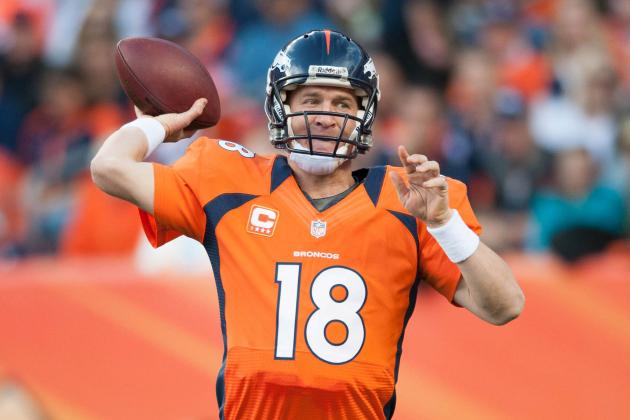 Dustin Bradford/Getty Images

Accomplishments:
11 Pro Bowls
Five-time first-team All-Pro
Four-time NFL MVP
Super Bowl champion and MVP
Leader in nearly all Indianapolis Colts passing categories
Peyton Manning will go down as the type of player that defines not only this generation but rather defines the position of quarterback for all of eternity.
Manning's list of accomplishments and statistics should be both revered and admired, but it is the respect he draws from his peers that stands out most. From handwritten notes for retiring players to a tearful farewell from the Colts organization, Manning wears his emotions on his sleeve.
His return from multiple neck injuries may win him Comeback Player of the Year in 2012 and has certainly proven that he does not slow down with age.
At 36 years old, Manning has thrown for at least 4,000 yards in 11 of his 15 NFL seasons and has been the ultimate model of consistency.
If only one player could be chosen to define this generation, it would be Manning.