Conference Realignment: Six Schools That Will Save the Big East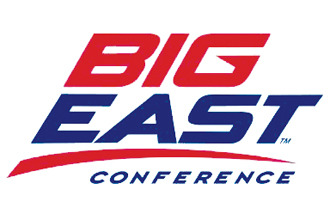 The Big East, as a football conference, is undoubtedly falling apart. Out of the eight all-sports members of the latest incarnation of the league, all but three have defected to another power conference. The three that remain hope desperately that someone will rescue them from what is quickly becoming Conference USA East.
Such changes were almost wholly dictated by college football and the piles of money that come along with it. Schools like Syracuse, Boston College and Pittsburgh threw away years of tradition and a reasonable geographic distribution for the gaudy television revenue associated with a better football league. The decision to move, though on many levels sad, is generally a smart one. Simply switching affiliations can raise cash-strapped universities desperately needed dollars.
The Big East has long understood that football drives the bus in college athletics and has continuously attempted to adapt to that reality. Although it formed and made its name as a basketball-focused league, in 1991 it added Rutgers, Miami, Temple, Virginia Tech and West Virginia to supplement Syracuse, Boston College and Pittsburgh. The Big East football conference was moderately successful, producing some great teams and theater alike.
But due to its size and comparatively unimpressive history, the Big East was never the most attractive of conferences. And in 2004, when some of the schools sensed greener pastures, Boston College, Virginia Tech and Miami bolted to the ACC.
Subsequent talk between the remaining members centered around whether the football schools should separate from the "basketball-only" schools or stay and build a basketball superconference. The latter course was eventually chosen, and invites were extended to Louisville, Cincinnati, South Florida, Marquette and DePaul. Connecticut's football team moved up to the Big East in 2004.
The years following realignment were initially a success. The 2006 football season was one of the most entertaining for any league in recent memory, and Big East BCS representatives have won more than half of their bowl games since 2005.
The basketball league, meanwhile, thrived just as much as it ever had. In 2011, it sent 11 out of 16 teams to the NCAA tournament and saw Connecticut win the national title. Nevertheless, when other power conferences came knocking, five more schools succumbed to financial pressures and departed. And unlike seven years ago, the Big East did not respond well.
The new Big East football conference will be neither good nor particularly watchable. Its new members lack tradition and large fanbases. Additions were made based on "television markets," with little to no consideration for intangibles or a rational geographic footprint.
What's more is that for the first time, realignment has had a decidedly negative impact on basketball, the bedrock of the Big East conference. With the exception of Temple, every school added dilutes the league, whether due to bad geographic fit or low-quality basketball. If it continues on its present course, the Big East will no longer be a premier basketball conference.
The old guard of the league should be greatly concerned at this development and realize that its future does not lie in a refashioned Conference USA. Georgetown, Seton Hall, St. John's, Villanova and Providence do not belong in a league with SMU and Tulane.
Football revenue in the Big East is only distributed between football-playing members, so even if the new Big East scored a large contract, St. John's would see none of that money. Athletic budgets will be strained as schools try to pay for their field hockey teams to fly to Dallas and New Orleans.
Sooner or later, the Catholic schools will split from the football conference. The only thing holding such a split back was the shared history of the football and basketball-only schools, like the long-running Syracuse-Georgetown rivalry. But most of the football schools that had close ties with the basketball-only schools are now gone. There is nothing left for the non-football schools in the Big East.
So what can the Catholic schools do? Although there has been a slight buzz about the ACC adding St. John's and Georgetown, that conference is much more likely to go after another football school—say, Connecticut. The basketball-only schools are on their own this time around. They should take heart, though, in the fact that all are attractive schools.
Villanova and Georgetown are still basketball powers, each having made a Final Four appearance recently. Marquette also has one of the better basketball programs in the country. Seton Hall, St. John's and Providence all have prestigious basketball histories and are on their respective ways up. DePaul also has a great history, if not the greatest resume.
All seven schools play in large arenas in large markets and have long-running rivalries between them. If they make the right moves, they can remain relevant.
What follows is a proposal for a new Big East, one that will keep the Big East Tournament at Madison Square Garden and have the potential to be a great league. It will not feature football.
Begin Slideshow

»
Location: Washington, D.C.
Enrollment: 16,437
Endowment: $1,009,736,000
Arena Capacity: 20,282
Former League: Big East
US News and World Report Ranking: 21
Type: Catholic (Jesuit)
An original member of the Big East, academic powerhouse and basketball stalwart, Georgetown is a no-brainer.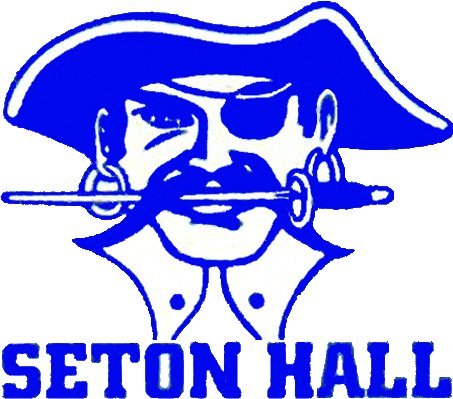 Location: South Orange, N.J.
Enrollment: 9,745
Endowment: $162,889,000
Arena Capacity: 18,711
Former League: Big East
USNWR Ranking: 131
Type: Catholic
Seton Hall has a strong basketball history, is an original member and plays in one of the best arenas in the country.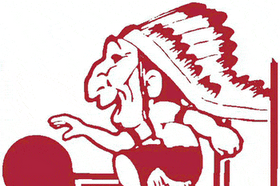 Location: Queens, N.Y.
Enrollment: 21,354
Endowment: $303,057,000
Arena Capacity: 5,602 (Carnesecca Arena), 19,033 (Madison Square Garden)
Former League: Big East
USNWR Ranking: 152
Type: Catholic
St. John's, of course, will remain in the refashioned Big East.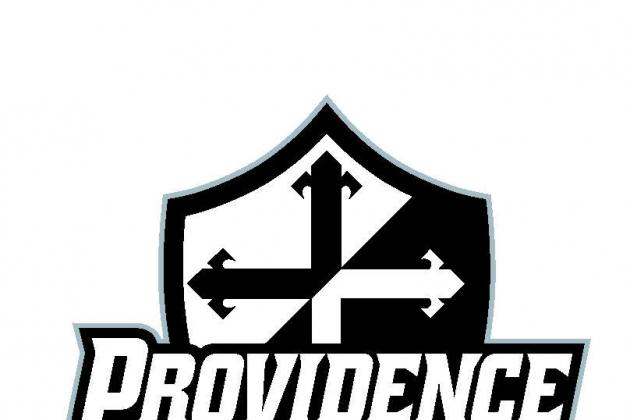 Location: Providence, R.I.
Enrollment: 4,585
Endowment: $122,110,000
Arena Capacity: 12,400
Former League: Big East
USNWR Ranking: 4 (Regional Universities—North)
Type: Catholic
Providence has been there since the beginning.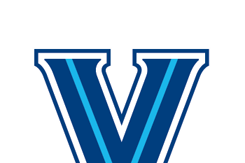 Location: Villanova, Penn.
Enrollment: 10,482
Endowment: $370,292,000
Arena Capacity: 6,500 (The Pavilion), 20,318 (Wells Fargo Center)
Former League: Big East
USNWR Ranking: 1 (Regional Universities—North)
Type: Catholic
Villanova will remain in the Big East as well.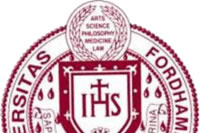 Location: Bronx, N.Y.
Enrollment: 14,666
Endowment: $511,000,000
Arena Capacity: 3,470
Former League: Atlantic Ten
USNWR Ranking: 58
Type: Catholic (Jesuit)
Fordham, admittedly, is no basketball powerhouse. Only a few seasons ago, it completed a winless season in the Atlantic 10. But virtually everything outside of its recent basketball record suggests that the school would be a good fit for the new Big East, including that its future in basketball looks bright.
The Board of Trustees committed two years ago to up the funding of the program so that Fordham would be in the top-third in the Atlantic Ten. Last year, they beat a Top 25 team (Harvard, No. 22) for the first time since 1978.
Nevertheless, the school's real strengths clearly do not lie in its basketball program. What makes Fordham a natural fit is its location, academic prowess and student body composition.
That Fordham is in New York City speaks for itself. Much of the college realignment scramble has been about grabbing "markets," but no prize won has been as great as New York City. With the addition of Fordham, the Big East could put a stranglehold on the city. The Nets' arrival in Brooklyn has shown how thrilling a city derby can be. Imagine the similar excitement surrounding a sold-out, Big East headliner game between St. John's and Fordham at Madison Square Garden.
Fordham, as noted, is also quite strong academically. After Columbia and NYU, it is probably the best school in New York City. A national university, it attracts students from across the country; it is not some barely known Catholic school from the MAAC. Fordham has a considerable amount of prestige, which is important for a fledgling league.
And lastly, Fordham's student body composition mirrors that of the other members of the Big East. The same type of student that applies to Villanova will also apply to Fordham. Companies that boast loads of Georgetown alumni are likely to have some Rams as well. Culturally, Fordham fits in perfectly with the other members of the Big East. It is a well-regarded, mid-sized Catholic (Jesuit, at that) school in the Northeast, just like every other remaining original member.
This is all the more conducive to strong rivalries.
If Fordham had a better basketball program, it would be a lock for any new incarnation of the Big East. It doubtlessly has a while to go before it can really compete with the likes of Georgetown and St. John's. But basketball programs can be changed quickly because only five guys need to be on the court at a time.
It only takes a few high school kids choosing a maroon hat to make Fordham a real player. And Tom Pecora, despite a losing history, would have an awful lot to offer those kids in a new Big East; a beautiful campus, a chance to make a program relevant again and, of course, the bright lights of New York City.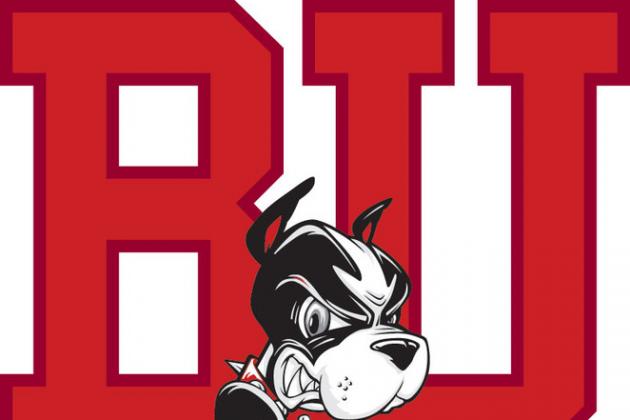 Location: Boston, Mass.
Enrollment: 30,823
Endowment: $1,194,000,000
Arena Capacity: 7,200
Former League: America East—Moving to Patriot League
USNWR Ranking: 51
Type: Private
Boston University, like Fordham, is an academically strong national university. It has instant name recognition inside Boston and out, largely because it is a big school (and therefore has a built-in fanbase).
Although hailing from a worse conference, its basketball program is not quite as snakebitten as the Rams'. The Terriers made the NCAA tournament in 2011, but have been consistently good (if at a low level) for years. The basketball program has long served as a launching pad for ambitious coaches, including Rick Pitino and Pat Chambers. Agganis Arena is relatively new and located close (a lot closer than the Conte Forum of Boston College, at least) to downtown Boston.
Its location, of course, is central to its appeal. With this move, the conference would have a presence in Boston, New York, Philadelphia and Washington. Natural rivalries abound with the other schools dotting the Eastern seaboard, but none would be as strong as the one with…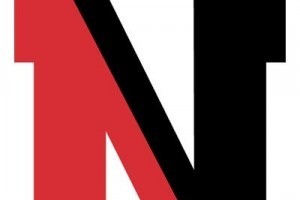 Location: Boston, Mass,
Enrollment: 22,942
Endowment: $601,000,000
Arena Capacity: 6,000
Former League: Colonial Athletic Association
USNWR Ranking: 56
Type: Private
Most everything that makes Boston University a strong choice for the new Big East holds true for Northeastern as well. Although BU is a bit more prestigious, the two schools are quite similar. That similarity and their proximity breed resentment, and the two schools have an intense rivalry.
Northeastern adds another large, rich, well-known university to the Big East. Its basketball program is not terrible either.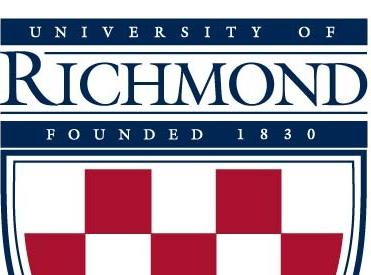 Location: Richmond, Va.
Enrollment: 4,249
Endowment: $1,880,000,000
Arena Capacity: 9,071
Former League: Atlantic Ten
USNWR Ranking: 28—Liberal Arts Colleges
Type: Private
Richmond has a very good basketball program. In 2011, it made the Sweet 16 in its second straight NCAA tournament experience. In the competitive Atlantic Ten, it has more often than not been near the top of the table. The Spiders play in a 9,000-seat, on-campus arena. Academically, Richmond passes the test. It is a well-regarded, well-known school with a very large endowment.
Its location, of course, is a bit iffier compared to the other Big East schools—it's in the South. Richmond still is a very good cultural fit because, while in the South, Virginia has come to resemble a mid-Atlantic state almost as much as a southern one. Many more students at Richmond come from the Northeast than the South. And lastly, Richmond already is a member of the Northeast and Midwest-dominated Atlantic 10.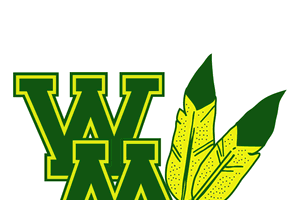 Location: Williamsburg, Va.
Enrollment: 8,200
Endowment: $644,200,000
Arena Capacity: 11,300
Former League: Colonial Athletic Association
USNWR Ranking: 33
Type: Public
The College of William & Mary has a traditionally bad basketball program, having never made the NCAA tournament. Nevertheless, it has not been horrible recently; it made the title game of the CAA tournament twice in the last five years, a game away from an NCAA tournament berth. It plays in a large on-campus arena.
The pros and cons of its location are very similar to Richmond's, seeing as how the two schools are very close. A big difference between the two is that William & Mary is public, so more of its students come from Virginia. Still, Virginia is already in a league with teams in Boston, Long Island and Philadelphia. A move to the Big East would not be too large, especially with a built-in rival like Richmond.
What makes William & Mary a strong choice it its instant name recognition. After Harvard, it is the second-oldest college in the United States. It is one of the best public schools in the country. Its public sister schools, Virginia and Virginia Tech, both play in the ACC and have good athletic programs.
By all means, William & Mary should be in a similar position. Choosing the Tribe would be a farsighted move by the Big East.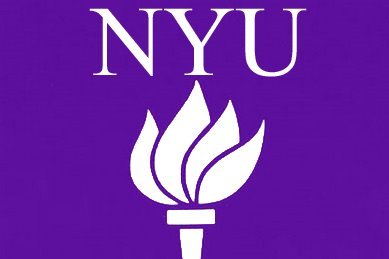 Location: Manhattan, N.Y.
Enrollment: 38,391
Endowment: $2,827,000,000
Arena Capacity: 2,130
Former League: University Athletic Association (Division III)
USNWR Ranking: 32
Type: Private
This is not likely to happen, so the Big East may as well be culled at 10. But the addition of NYU would be a coup.
It is excellent academically. It has huge name recognition. According to The Princeton Review, it is the No. 4 "Dream School" in the country, right after Harvard, Stanford and Columbia. It is a large school with more than 38,000 students. Everyone knows NYU.
Although NYU is now in Division III, it has a storied basketball history. Before the program's cancellation in 1971, it was nationally ranked throughout the 1960s, playing in front of packed houses in the Garden. The program was not cancelled due to lack of success but because of a debt crisis. NYU's financial situation today is an awful lot more stable.
Its location is unparalleled. NYU more or less owns Washington Square Park, and violet-flagged buildings dot all throughout downtown. It fits naturally within the Big East, its main campus blocks from Madison Square Garden.
Imagine the rivalries that would ensue if NYU returned to prominence. NYU vs. St. John's in a sold-out Garden? It would be an experience. Again, look at what the arrival of the Nets has done for New York City basketball. The addition of another team has made the basketball scene all the more exciting. If the Big East could do something similar, it would steal eyeballs from all around the nation.
The problem to this dream scenario, of course, is that NYU is in Division III, where the level of basketball isn't too far beyond that of the better high school teams. But a few factors coalesce to show how this move would make sense for the school.
In NYU's current conference, it is by far the largest school; it has almost three times the enrollment of the next largest, Emory. That conference is an amalgamation of academically inclined universities scattered around the country; as such, travel expenses are already quite high for NYU athletic programs.
The real windfall here, though, would not be through television money, but through increased donations. NYU has a giving rate of only 11 percent, very low compared to other universities of its caliber. Increased athletic visibility may drastically increase the money that NYU sees coming from donors.
Although NYU at first glance seems an odd choice, with a revitalized athletic program it could be a flagship school. There's more potential in NYU than any other school that the Big East can consider.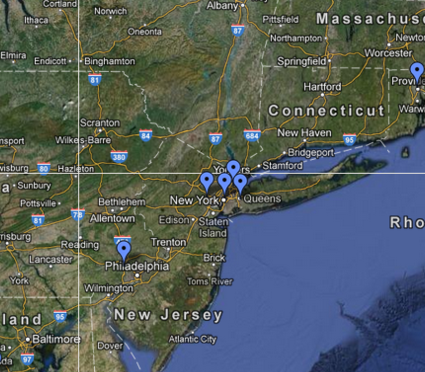 The basketball schools need to think about the future.
Recently there have been murmurs of the Big East merging with the Atlantic 10 to form a 21-team superconference. That alone is quite unlikely; the likes of Villanova and Georgetown would be loath to join a league that features St. Joseph's, Duquesne and St. Bonaventure.
What is more likely is that the remaining Big East schools take the cream of the conference, culling teams like Xavier, Dayton and Butler. That would form quite a good basketball league.
Nevertheless, the Big East schools should not take that route. The quality of basketball in a "Catholic league" would likely be high. But by joining the Midwestern Catholic schools in a conference, the Big East schools would be condemning themselves to permanent non-power conference status.
Xavier, Dayton, and Butler do not command eyeballs anywhere near on the same level as Ohio State and Indiana. No matter how good the programs get, those schools will always play second fiddle to the Big Ten.
The Big East schools, on the other hand, are used to being the top dogs in the Northeast. Georgetown, Villanova, Providence and St. John's generally have control of their respective markets. Even Seton Hall has more basketball fans in New Jersey than Rutgers, despite having a quarter of the state school's enrollment. The five would not do well to merge with schools that do not have a comparable status.
If the Big East wants to remain a power conference, it needs to be farsighted. The addition of Fordham, Boston University, Northeastern, William & Mary, Richmond and NYU is just that. As institutions, their collective athletic potential is well beyond that of other possible members.
Northeastern, Boston University, and NYU are the three most-applied-to private universities in the nation. They all have incredible name recognition, eschew football and, along with Fordham, lie in either Boston or New York City.
All four actually have very similar profiles to departing Big East members Syracuse and Pittsburgh, minus an FBS football team. Along with the other two additions, they have the composition of potential athletic powers; big, well-known universities with large endowments and alumni bases.
And because the schools are all contiguously located and generally share an applicant pool, rivalries will develop. Georgetown vs. Dayton, no matter how good the two programs are, will never be quite as exciting as a Georgetown-Fordham matchup could be. That proposition sounds a bit far-fetched right now—Fordham just completed another losing season, after all.
But if the Rams were to revitalize their basketball program, another D.C.-New York matchup would be a boon for the league and for college basketball in general. Georgetown-Dayton and Georgetown-Xavier have already hit the ceiling. No one will ever really care about Cincinnati going up against D.C.
The omission of Marquette and DePaul was intentional. Both schools have strong basketball histories and large fanbases. It just does not make sense for schools in Milwaukee and Chicago to remain in a league with Northeastern schools. It can be assumed that those two, as well as, temporarily, Cincinnati, would join some incarnation of the Atlantic 10. They will have no problem finding a home.
Connecticut and Temple present a more interesting case. They have two of the best basketball programs in NCAA history, but are desperately trying to escape the Big East. Even though the move will likely be temporary, both schools should be allowed to become the 12th and 13th members of this reconstituted Big East, with the understanding that they may very well leave for greener pastures.
Both fit quite well with the current members and would give the basketball conference some much-needed prestige. If both schools stay for only three or four years, there shouldn't be any real harm done. Still, the brass of the Northeastern Catholic schools should assume that Temple and Connecticut will not remain with them for much longer and make their plans accordingly.
I attended high school in New York City, and my favorite sporting event of the year was the Big East Tournament. Six overtimes, arbitrarily choosing a team to root for in the early game, bank-shot buzzer-beaters…it's a magical time. I always thought that it was more exciting than the NCAA tournament itself, but I've always had a love affair with Big East basketball.
The tournament will never be the same without Syracuse and Pittsburgh, West Virginia and Rutgers. But with the additions outlined in this article, it can keep its sanctity intact and perhaps become even better.
Imagine, five or 10 years from now, thousands of violet-clad NYU fans migrating from the Village to the Garden. Imagine the banter in the crowd as BU and Northeastern meet in the semifinal. Imagine Fordham and St. John's in the final with New York City bragging rights on the line. The atmosphere would be electric, and the Big East Tournament would still be magical.
I understand that the six programs, with the exception of Richmond, have a long way to go before they can compete on a major level. But this setup has the potential to capture the imagination of the Northeast, and the nation, just like the original Big East did. The inevitable growing pains would surely be worth the wonderful competition and rivalries that would eventually arise.