LA Lakers vs. Houston Rockets : Live Analysis, Score Updates, Highlights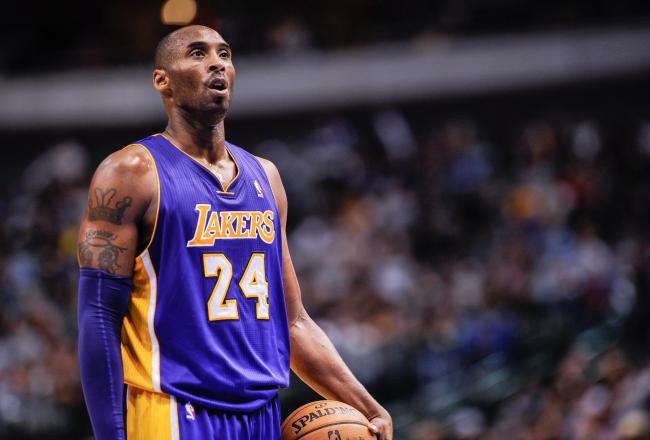 The Rockets use Hack-a-Dwight to come from behind and beat the Lakers 107-105. Houston's Toney Douglas finishes with 22 points, while Kobe Bryant gets 39 points in a losing effort.

The Rockets move to 9-8 on the year while the Lakers fall to 8-10.
Final possession of the game.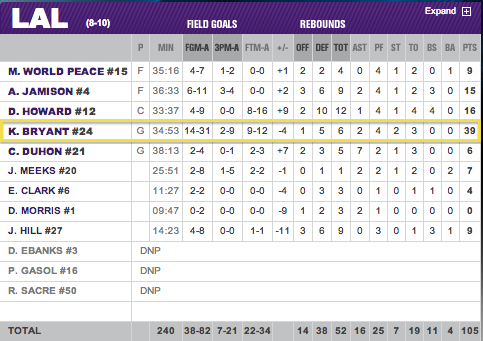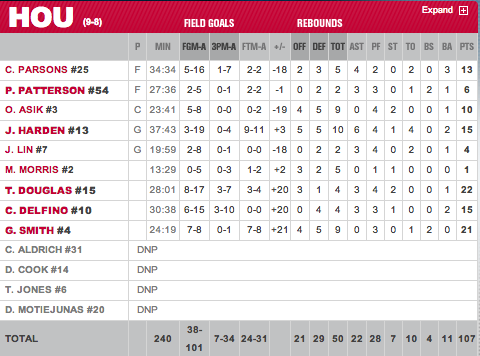 Kobe's 39 points are 13 shy of the 30,000 career points mark and leave the Lakers short of a W.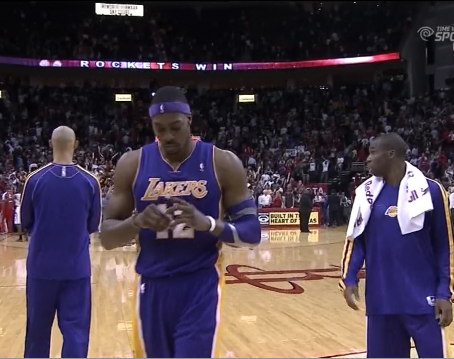 Dwight Howard doesn't look like he's looking forward to going to the locker room after losing this heartbreaker.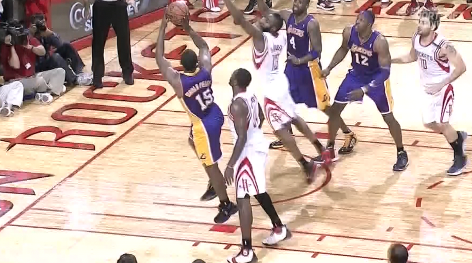 The Lakers have 3 shots at the basket on the final possession and come up empty. The Rockets win 107-105.

Here comes Kobe Bryant.
Toney Douglas hadn't missed a FT all year, & just missed the 2nd, alligator arming it. LAL have ball, down 2, 8.0 left.

— Mike Trudell (@LakersReporter) December 5, 2012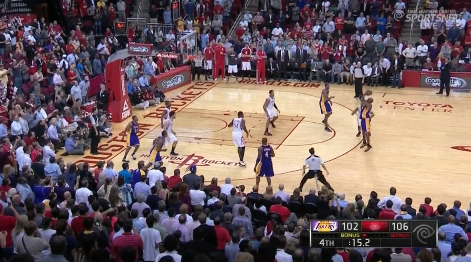 Kobe Bryant hits a three to make it a 1-point game. Houston back at the line.
All the extra possessions created by hacking Howard helped get ORL 40 4th Q points on Sunday, & HOU 33 tonight.

— Mike Trudell (@LakersReporter) December 5, 2012

Houston's Greg Smith hits two free throws give the Rockets a 4-point lead with 15.7 left.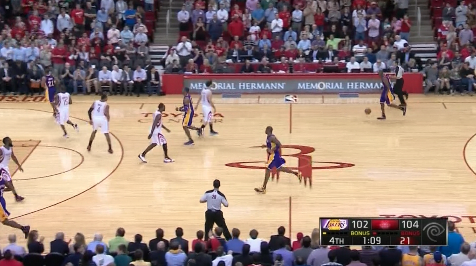 James Harden hits two free throws to put the Rockets on top and Kobe misses on the other end.

Dwight Howard hits two free throws.
Delfino misses a 3 and Rockets use their final hack-a-Dwight.

— Jonathan Feigen (@Jonathan_Feigen) December 5, 2012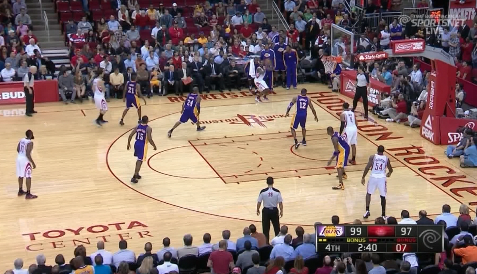 Tony Douglas hits a corner three to give the Rockets their first lead of the game.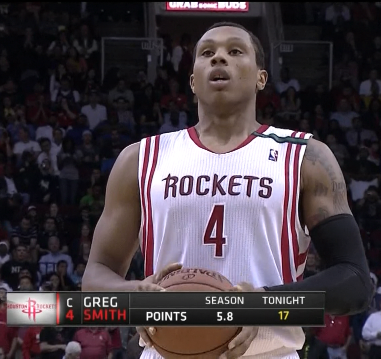 Rookie Greg Smith is having the best night of his young career.
Greg Smith hits the shot at the rim and draws the foul. He is going to the line with a chance to tie the game.
With Rockets down 2, Dwight going back to line, this time with crowd getting on him. He makes one of two.

— Jonathan Feigen (@Jonathan_Feigen) December 5, 2012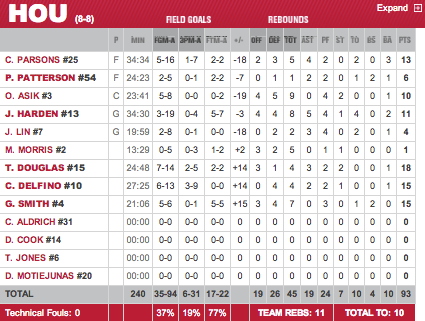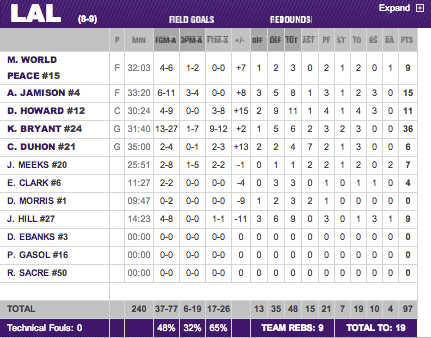 Free throws coming up for James Harden.
Dwight misses both, fouls Harden. Player Rockets wanted so desperately getting outplayed by Greg Smith in 4th.

— Jonathan Feigen (@Jonathan_Feigen) December 5, 2012

4-point game with 3:18 left and the Rockets have started fouling Dwight Howard.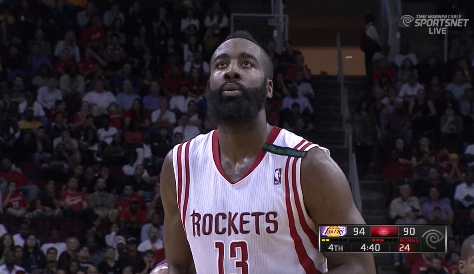 James Harden hits 1 of 2 free throws to make it a 3-point game.

Rockets chipping away at that Lakers lead.
Lakers make it to 6:11 point before bringing Kobe and Dwight back. HOU trimmed deficit by 3 while they sat. Not ideal but not insurmountable

— Jason Friedman (@JasonCFriedman) December 5, 2012
This article is
What is the duplicate article?
Why is this article offensive?
Where is this article plagiarized from?
Why is this article poorly edited?