Ohio State Football: Which BCS Bowl Teams Could Buckeyes Beat?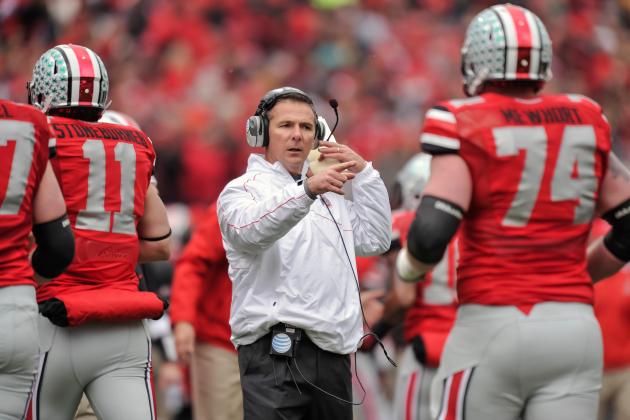 Jamie Sabau/Getty Images

If Ohio State wasn't banned from the postseason this year, there is no question the undefeated Buckeyes would be participating in some BCS bowl. Whether it was the national championship or BCS Rose Bowl, Urban Meyer and company would have one more big-time matchup to end the 2012 season.
Since this team is left out in the cold due to NCAA sanctions, we all have to sit and wonder what could have been for this year's team.
With the bowl season set to begin in a couple of weeks, what BCS teams could Ohio State have had its way with?
While we may never know the true answer to this question, let's try and figure this whole thing out.
Begin Slideshow

»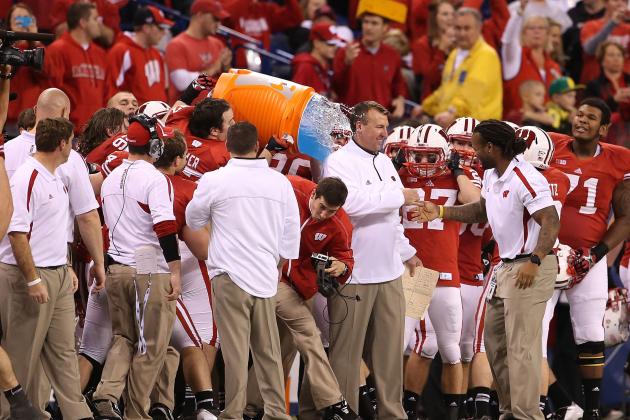 Leon Halip/Getty Images

Unless I'm mistaken, Ohio State already found a way to beat Wisconsin earlier this season. Now, it would be that much easier considering the Badgers no longer have a head coach to lead them onto the field.
All kidding aside, Wisconsin is much like Ohio State this season in that it is a one-dimensional team. If the running game is not taking off, this is a squad that struggles to move the football and score points.
In a game like this, you have to go with the team that has the better coach and overall better player (Braxton Miller).
Give me the Buckeyes in this contest, as they have already shown they can beat this team once this season. They have also won five of the last six games against the Badgers, which increases my confidence level in this meeting.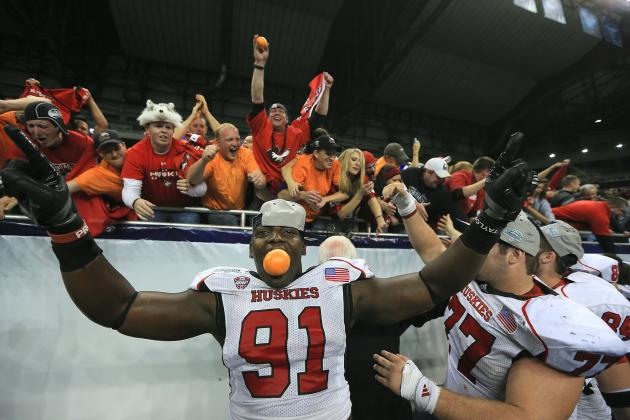 Dave Reginek/Getty Images

Do I really have to break down why Ohio State would beat Northern Illinois?
It is a team from the MAC for crying out loud. The Huskies have only played one ranked team all season and that was the mighty Kent State Flashes. They lost to Iowa in the first game of the year, barely beat Army and only beat Toledo by one possession.
This is a team that hasn't faced the type of speed, athleticism or physicality that the Buckeyes feature.
It is nice seeing a smaller program in a top-notch bowl game, but if we are going to be perfectly honest, this isn't a team that is built to hang with the big boys.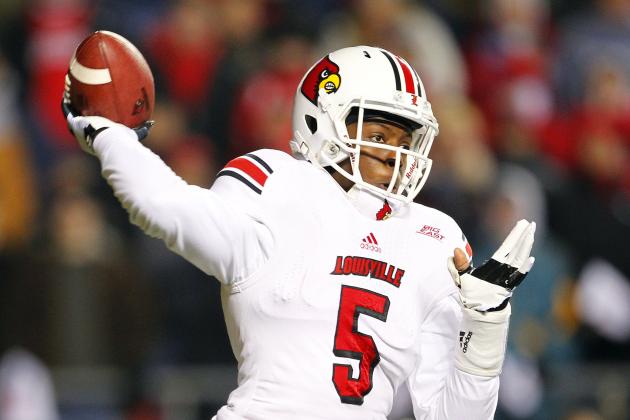 Rich Schultz/Getty Images

Much like Northern Illinois, Louisville isn't a team that is built for the big-time. We are talking about a squad that lost to Connecticut and Syracuse this season (two programs that are better off on the basketball court).
Quarterback Teddy Bridgewater is a unique talent, but overall this team just does not match up well with the Buckeyes. The Cardinals have given up more than 350 total yards on defense seven times this season and have struggled to rush the passer—only 19 sacks in 12 games.
There simply aren't enough playmakers on either side of the ball for this team to make this game competitive.
Head coach Charlie Strong is doing a tremendous job with the Louisville program, but the Cardinals haven't beaten a single ranked team all season long.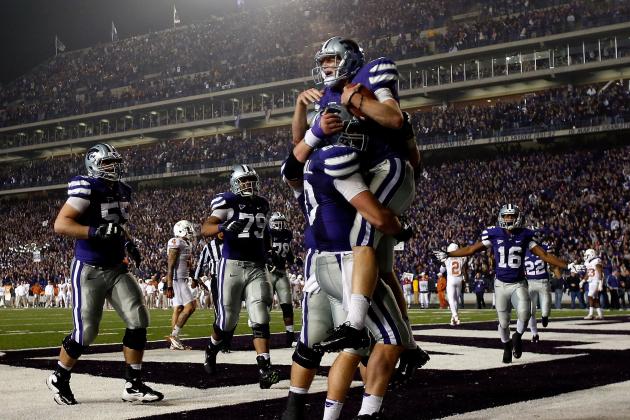 Jamie Squire/Getty Images

I think everybody feels a little different about this Kansas State team than they did just a couple of weeks ago. The Wildcats were blown out by Baylor after looking so great in the games previous to that matchup.
Really?
What makes Kansas State so great is that this team does not hurt itself majority of the time. It does a good job of limiting turnovers and penalties, and waits for the other team to beat itself. That's all well and fine, but when the opponent has the ability to be as explosive as Ohio State does, it tends to take more than mistake-free football to win.
This may be a minor upset in many fans' eyes, but Ohio State is balanced enough on both sides of the ball to knock off Collin Klein and the Wildcats.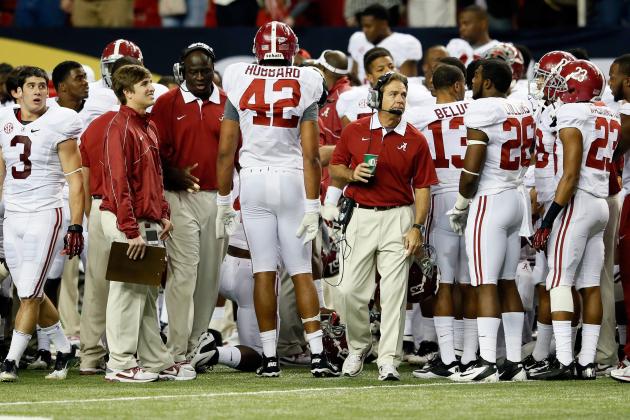 Kevin C. Cox/Getty Images

Alabama: There aren't many teams that are capable of giving Alabama a run for its money and Ohio State wouldn't be one of those teams. The Crimson Tide are one of the more complete teams in the country and giving Nick Saban a month to prepare would give them a huge advantage.
Notre Dame: Another great defensive team. Notre Dame has seen its fair share of dual-threat quarterbacks this season and has done a good job keeping them in check. This game would likely be close due to the Irish's inconsistent offense, but you have to give the edge to the great defensive club.
Oregon: Do you see how many points the Ducks average a game? Although this should change next season, Ohio State is a one-man show on the offensive side of the ball. Quarterback Braxton Miller simply wouldn't be able to match Chip Kelly and his high-flying offense by himself.
Florida: The Gators have the fifth-ranked defense in the country and a running game that gave LSU, Florida State and South Carolina problems this year. Urban Meyer has improved this Buckeye defense in one season, but it isn't quite physical enough yet to withstand a team like Florida.
Florida State: If you haven't received the hint by now, great defensive units would be able to beat this Ohio State team. Right now, the Buckeyes rely mainly on Miller at quarterback, as everybody else around him has had issues stepping up. A one-dimensional offense simply won't work against Top 25 defenses.
Stanford: Read above.