College Football 2012: 10 Coaches, Players and Teams No One Wants to See Win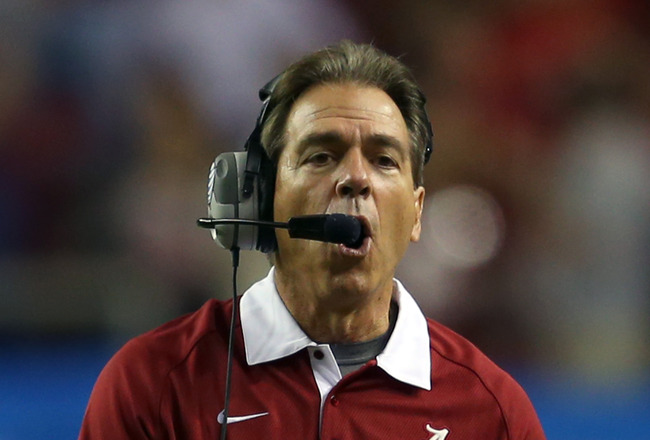 Mike Ehrmann/Getty Images
College football isn't about just supporting your own team. It's just as fun to cheer against certain teams, players and coaches as it is to root for your own.
Oftentimes, it's because of how successful certain teams are. Other times it is because a certain team has taken something away from your favorite team, such as a bid to a BCS bowl.
So this bowl season, who are the 10 coaches, teams and players to root against? Read on.
Louisville Cardinals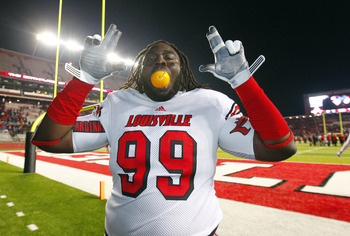 Rich Schultz/Getty Images
Louisville gets a double-whammy because it's part of the Big East and because teams view the Cardinals as stealing a BCS bid.
The Big East can't be too thrilled with the Cardinals either as they're taking off for the ACC. Most of the teams would probably jump ship too if they could.
Ohio State Buckeyes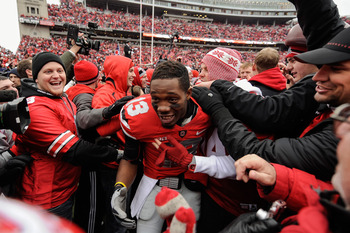 Jamie Sabau/Getty Images
Ohio State won't be playing in a bowl game this season despite running the table thanks to sanctions resulting from "Tat-gate" and Jim Tressel's efforts to try to cover it all up. Still, how many people are really cut up that there won't be any Buckeyes in the postseason?
I've got a feeling that we're going to see much of Urban Meyer and Ohio State in the top bowl games in college football next season and beyond.
Johnny Manziel, Texas A&M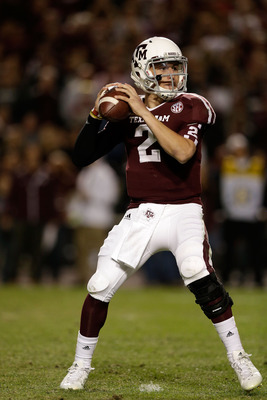 Scott Halleran/Getty Images
If Johnny Manziel played for a different team or if Texas A&M were still in the Big 12, I wouldn't put him on this list. He's a great player and he seems like a good guy.
But he is in the SEC and he's a freshman to boot. We're going to continue to hear how the SEC has the best player in college football for years to come.
It's Tim Tebow all over again.
Wisconsin Badgers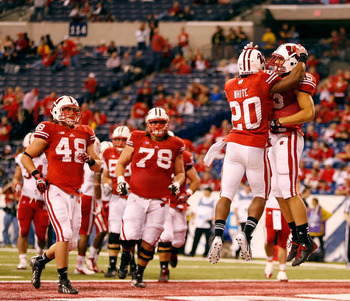 Gregory Shamus/Getty Images
People may grumble about Northern Illinois and Louisville getting automatic bids over "more deserving" teams, and somewhat rightfully so. However, there's one thing that can you say about the Huskies and Cardinals that you can't say about Wisconsin this season:
At least NIU and Louisville are ranked.
Besides, with Bret Bielema leaving to take the Arkansas job, that makes 8-5 Wisconsin even less worthy of going to the "Granddaddy of Them All."
Quinton Dial, Alabama
The SEC title game was undoubtedly the best game of the season. However, this cheap shot by Alabama's Quinton Dial on Georgia QB Aaron Murray was just uncalled for.
Dial clearly led with his helmet and drilled Murray after he threw an interception. This was well after the ball had been thrown, and Dial wasn't anywhere near where Murray was at the time.
I like hard hits as much as the next guy, but I can't stand cheap shots like this. This doesn't sit well with many across the country, either.
Tommy Tuberville, Texas Tech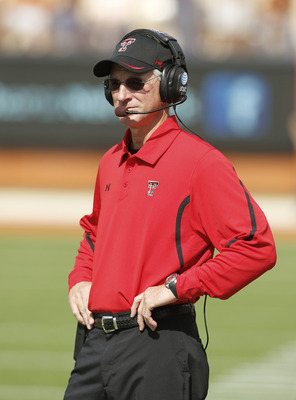 Erich Schlegel/Getty Images
Boise State Broncos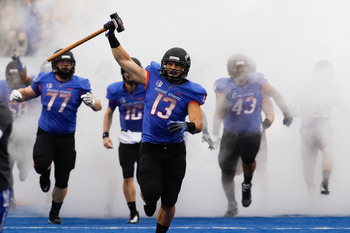 Otto Kitsinger III/Getty Images
Boise State doesn't have a single national championship, yet the Broncos are one of the more hated programs in the country.
Part of the reason why people don't like it when the Broncos do well is due to their history of busting the BCS as well as their fantastic upset of Oklahoma. Conference mates don't like them either due to their dominance over them.
Either way, not many fans across the country wouldn't be sad to see Boise State fall to Washington in Vegas.
Lane Kiffin, USC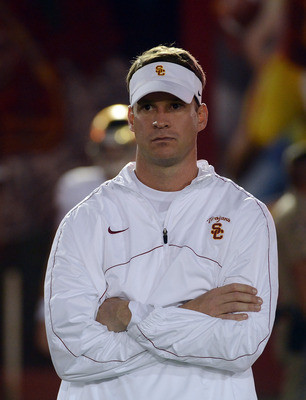 Harry How/Getty Images
Lane Kiffin isn't a popular coach anywhere these days. Tennessee fans hate him for taking off after just one season and putting the program under NCAA scrutiny. SEC fans hate him for all the feathers he ruffled during his brief tenure at Tennessee, as well as for not taking out Notre Dame to make it an all-SEC BCS National Championship Game.
USC fans aren't too thrilled with him either. After all, the Trojans were the No. 1 team preseason in the AP and figure to be the first team in the BCS era to start No. 1 and finish unranked.
As for everyone else, no one really wants to see USC rise back to where they were back under Pete Carroll, do they?
Northern Illinois Huskies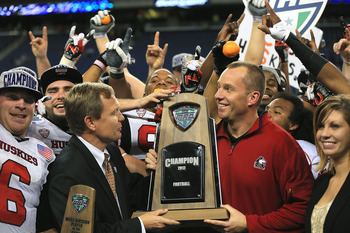 Dave Reginek/Getty Images
NIU has broken another glass ceiling in college football as it became the first team to bust the BCS without having to run the table.
I hope Northern Illinois has paid attention to what kind of treatment Boise State has gotten from fans from "Big Six" conferences because it's about to experience that first hand.
ACC fans don't want the Huskies to beat Florida State because that would be perceived as a massive embarrassment for the conference. Other "Big Six" conference fans don't want NIU to win either as it will make the case for better access in the new playoff stronger.
Even teams not part of power conferences may not want NIU to get a big win as they'd become competition for automatic bids in the future playoff system.
At any rate, I wouldn't expect a huge outpouring of love for the Huskies this postseason.
Alabama Crimson Tide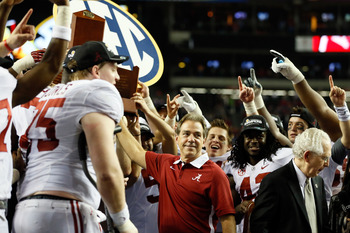 Kevin C. Cox/Getty Images
This really shouldn't come as an insult to Alabama. In fact, it should come as a compliment.
Alabama is to college football what the New York Yankees are to baseball.
After all, Nick Saban and the Crimson Tide are going for two national championships in a row as well as three in the last four years. Such success always brings envy from other programs hoping for a chance to win it all.
Alabama is used to it, of course. However, the Tide shouldn't be surprised at how many people are going to support Notre Dame in the BCS National Championship Game just because they don't want Alabama to win it all again.
Keep Reading