Introducing the Fighters Debuting in the UFC in December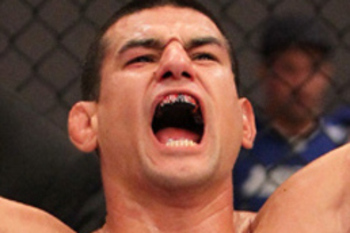 Vinc Pichel (Photo credit: Tapology)
There are four UFC events taking place in December. The big tamale is UFC 155, going down on December 29. But three cards on free TV should also help to brighten up the season.
That amount of activity means lots of fights to make. That means several fighters seeing their first action inside the Octagon (especially with two finales of The Ultimate Fighter in the mix).
These are the seven fighters debuting in December* for the UFC, ranked according to their potential.
*We don't know yet who's coming out of TUF 16 to the finals. Obviously, those fighters will be included here as well once we know who they are.
7. Brad Scott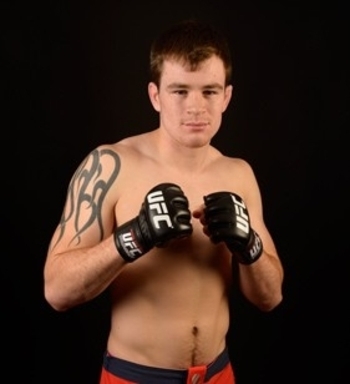 Photo credit: FXTV.com.au
Division: Welterweight
Record: 8-1
Brad Scott reached the finals of The Ultimate Fighter: The Smashes, which is apparently some kind of television show. He'll have one fewer loss than opponent Robert Whittaker when they tangle in the finale, but he hasn't been all that emphatic in his time on the show.
6. Abel Trujillo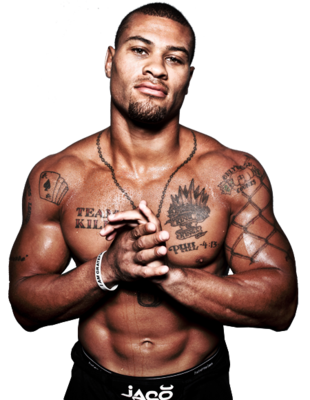 Photo credit: Blackzilians.com
Division: Lightweight
Record: 9-4
Abel Trujillo is debuting at UFC on Fox 5 against Tim Means. It's been a long time coming, too, as his original debut was set for a little nonevent I like to call UFC 151.
Trujillo doesn't have the gaudiest record, but he has won four straight and currently trains with the Blackzilians. Means is very tough, but Trujillo has the wrestling and strength to get inside and dirty it up.
5. Eddie Mendez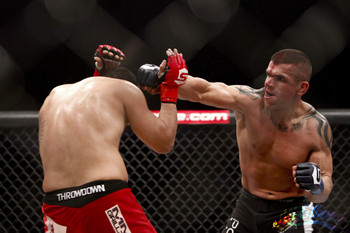 Photo credit: Strikeforce
Division: Light heavyweight
Record: 7-0-1-1
Mendez, who fought once in Strikeforce, takes on Nick Penner at UFC on FX 6. He's not a widely heralded fighter, but he does have three wins by knockout or technical knockout.
4. Robert Whittaker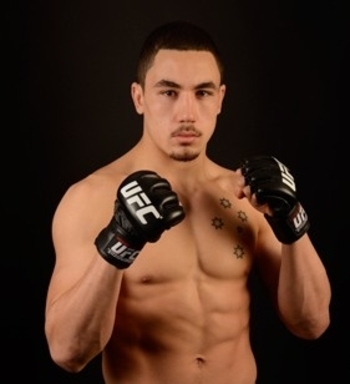 Photo credit: FXTV.com.au
Division: Welterweight
Record: 9-2
As evidenced by his two fights on TUF Smashes—which lasted a combined 96 seconds—Robert Whittaker has some power in his hands. He's also a solid submission grappler.
3. Mike Rio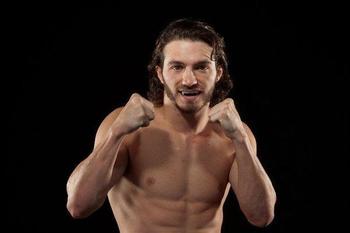 Photo credit: Pop Tower
Division: Lightweight
Record: 8-1
He's a wrestler all the way and another TUF alum. The Floridian is a decorated amateur wrestler with formidable ground-and-pound. His only loss was a wild and close-decision defeat to Efrain Escudero.
His opponent at the TUF: Nelson vs. Carwin finale, John Cofer, is only a shade less green than Rio. Cofer only fought once in the UFC, and it was a loss.
2. Vinc Pichel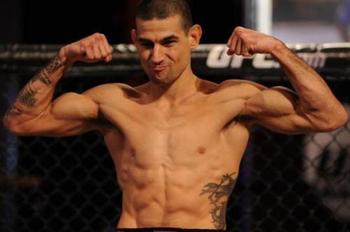 Photo credit: BuddhaSport
Division: Lightweight
Record: 7-0
Seven wins, every single one of them a KO or a TKO. He's never been past the second round. It is unclear what he'll do against top competition, but I'd say this 30-year-old contestant from TUF 15 is ready for a close-up.
1. Rustam Khabilov
Division: Lightweight
Record: 14-1
When it comes to fighting, I'm a stone-cold sucker for the Russians. But there's a lot to like about Rustam Khabilov, a very high-level sambo grappler by background. As you can see in this video, he may not be the world's most dynamic striker, but he'll knock the fillings out of your mouth if you give him a chance.
His tangle with Pichel on the December 15 stateside TUF finale is a serious undercard sleeper.
Follow Scott Harris on Twitter.
Keep Reading