Olympiakos vs. Arsenal: 5 Talking Points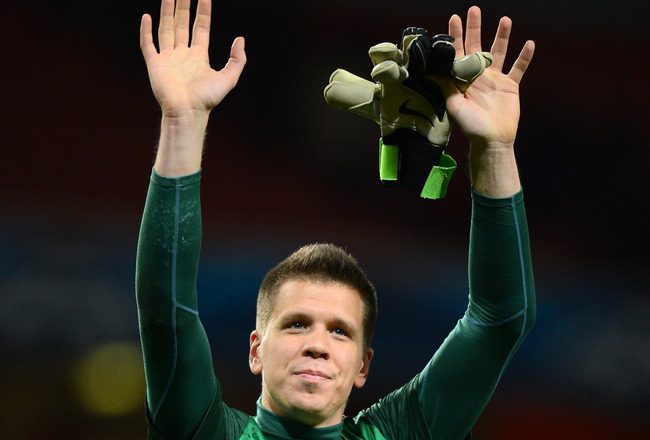 Mike Hewitt/Getty Images
Arsenal lost 2-1 at the Karaiskaki Stadium to take second place in the UEFA Champions League group B.
They'll face a group winner in the first round of the knockout stages, so let's reflect on a disappointing night in Greece for the Gunners' second string.
Here are five talking points from the game.
How Many More Chances?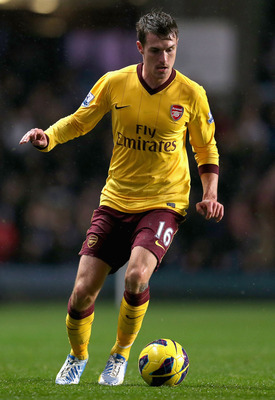 Julian Finney/Getty Images
Aaron Ramsey really isn't playing well, so how many more chances is he going to get in Arsenal's first team?
He's turning out on a regular basis alongside Santi Cazorla and Jack Wilshere, but while the latter two were rested for this Greek excursion, Ramsey looked like he was being given a final audition.
He didn't impress. How many more chances will he receive to stamp his authority on the position?
Will Gervinho Ever Make the Right Decision?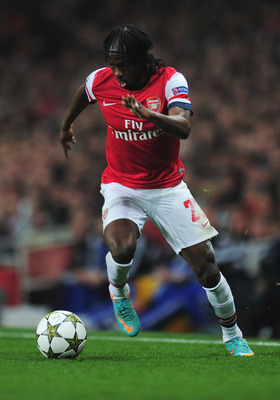 Shaun Botterill/Getty Images
Gervinho is so wayward, like a horse that's lost its jockey but just gallops on aimlessly, crashing into other horses
— Frank Dalleres (@frankdalleres) December 4, 2012
A remarkably harsh yet true statement.
Every time Gervinho gets himself into a good position, he fluffs his lines. Don't be fooled by his assist for Tomas Rosicky's goal—he was genuinely awful all evening.
He's gone from Ligue 1's best player in 2011 to one of the English Premier League's consistent underperformers heading into 2013.
If the Ivorian could get his decision-making process right, he'd be deadly, but will he ever manage to look up and pick the pass?
A Shining Chance Wasted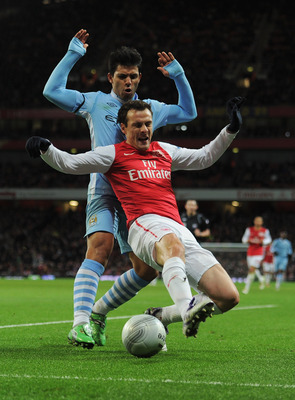 Michael Regan/Getty Images
Andrey Arshavin, Marouane Chamakh and Sebastien Squillaci, you just wasted what was probably your final chance to extend your career in red and white.
Chamakh was a non-factor in this game, although he may have had a look in had it not been for Gervinho's wastefulness. Squillaci was positionally terrible, with a really poor backward header to give away a corner epitomising his soft display.
Arshavin finally got a chance to to play in the No. 10 role, but failed to control the game. Arsene Wenger is probably starting to realise he has absolutely no strength in depth.
Is Wojciech Szczesny Good Enough?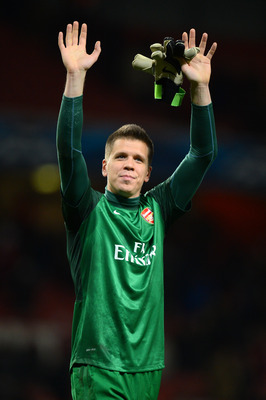 Mike Hewitt/Getty Images
Arsenal goalkeeper Wojciech Szczesny has stated that he's returning to his best form after injury (via Goal.com).
The question, though, is whether the Polish international is good enough to be the Gunners' first-choice shot-stopper, even at the top of his game.
This is a team that wants to win the English Premier League title, the UEFA Champions League and more. Is Szczesny the man to assist this quest? Is he good enough?
Plus Points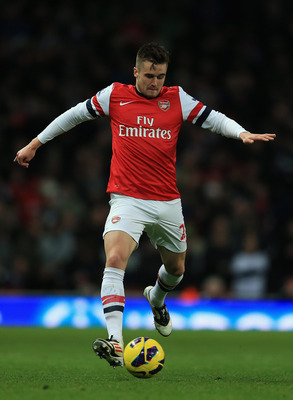 Richard Heathcote/Getty Images
While this was far from a convincing display from Arsenal's second-string, there were some certifiable plus points to take from the game.
Carl Jenkinson is an awesome prospect who makes Bacary Sagna's probable impending exit a non-issue, while Thomas Vermaelen put in a good display which he can build on.
With some fans wishing to see Arsene Wenger adopt a 3-5-2 system, Jenkinson would make an absolutely ideal wing-back while the Belgian could slot in alongside Per Mertesacker and Laurent Koscielny.
Keep Reading