NFL Power Rankings: How Each Team Got to This Point
Patrick McDermott/Getty Images
For each NFL team there is a different narrative.
Beginning with the offseason, traveling through preseason, then with each week of the regular season, decisions are made by NFL teams that define their success.
Similar to reading a book or watching a movie, it's interesting to plot these decisions and watch the journey of each NFL team unfold.
Some of these journeys provide happy endings, others end in tragedy and some are just plain horrific.
Through 14 weeks of the 2012 season, we've seen enough to track how certain decisions have impacted teams thus far. Have teams improved, declined or maintained?
To illustrate these decisions and the journeys of all 32 NFL teams, it's effective to view the teams by their current state, filed and ranked in power rankings.
No. 32 Kansas City Chiefs: 2-10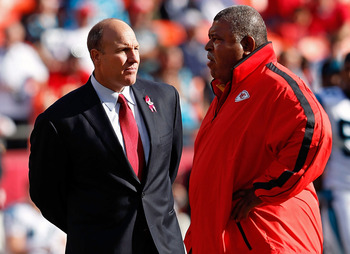 Jamie Squire/Getty Images
The Chiefs got here because of their lack of offensive production. They've scored a measly 16 touchdowns this season.
Such ineptitude is too much to place one any one player, though the Chiefs decision to enter 2012 with Matt Cassel and Brady Quinn as their quarterbacks has directly affected this team. The offensive line has struggled to protect, and defensively the Chiefs have been porous against the run.
No one is mistaking this roster for a talented one, so by result, much of the blame for the Chiefs losing this year lies at the desk of general manager Scott Pioli and coach Romeo Crennel.
No. 31 Philadelphia Eagles: 3-9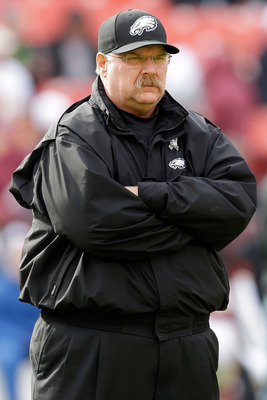 Rob Carr/Getty Images
For perspective, ESPN ranked the Eagles 8th on their preseason power rankings.
After a 3-1 start that was tainted with turnovers and a combined margin of victory of four points, the Eagles have plummeted to 3-9 and are carrying an eight game losing streak into next week's game against Tampa Bay.
The Eagles have struggled to score all season, averaging just 18.1 points per game. A majority of their blockbuster free agent acquisitions on defense have struggled.
Nick Foles was announced to be the starter for the remainder of the season, which for all intents and purposes closes the book on the Michael Vick Philadelphia project.
No. 30 Jacksonville Jaguars: 2-10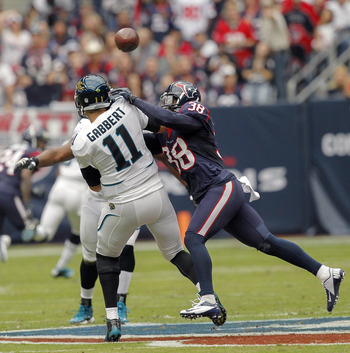 Bob Levey/Getty Images
The Jaguars got here largely because they invested their future on the right arm of Blaine Gabbert. Since benching the first-round draft pick in favor of Chad Henne, the Jaguars have shown signs of life.
That is not to say that had Chad Henne been the Week 1 starter the Jaguars would have been in the playoff picture. Their defense has been awful this year, as they are ranked 28th against the pass and 31st against the run.
The injury to Maurice Jones-Drew has also impacted the Jaguars struggles, as the team is last in the NFL in rushing.
As the Jaguars look towards next season, all indications show that the team will be rebuilding.
Again.
No. 29 Oakland Raiders 3-9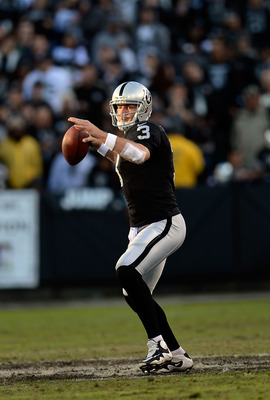 Thearon W. Henderson/Getty Images
If you've missed the Raiders' 2012 season here is the recap. Each week the Raiders get down by multiple scores in the first half. They abandon the run and throw every play with Carson Palmer, who in the process racks up deceiving passing statistics, and eventually lose by double digits.
Even when Darren McFadden was healthy, the Raiders offensive line struggled to create any running room for him.
Their only wins have come against Kansas City, Jacksonville and Pittsburgh—the Raiders won this with a fourth quarter comeback, their lone highlight of the season.
Oakland has lost all momentum gained by going 8-8 a season ago.
No. 28 Arizona Cardinals: 4-8
Elsa/Getty Images
It all started so well.
The Cardinals started the season 4-0 which included a win in New England. Shortly thereafter, Kevin Kolb was injured and the Cardinals produced historically bad quarterback play and an eight-game losing streak.
What is sad about this team is that they have a sensational defense. It ranks third in the NFL against the pass and is led by second year cornerback Patrick Peterson who has quickly become an elite cornerback.
The offensive line has been pathetic in both run and pass blocking.
You really have to second guess Arizona's decision to draft Michael Floyd—who as of now has just 26 catches and one touchdown—with the 13th pick of the draft instead of addressing the offensive line/quarterback.
No. 27 San Diego Chargers: 4-8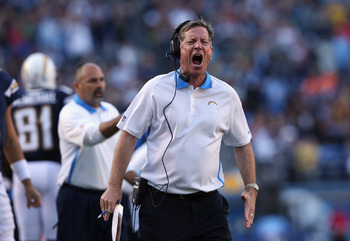 Jeff Gross/Getty Images
What is most upsetting about the underachieving Chargers is how easily this team could be contending for a playoff spot.
In games decided by a touchdown or less, the Chargers are 0-5. That does not include their embarrassing loss to Denver in which they blew a 24-0 halftime lead on Monday Night Football.
With results such as those, coaching comes under question. San Diego's decisions that have affected them the most this year have been keeping Norv Turner and allowing Vincent Jackson leave.
No. 26 Carolina Panthers: 3-9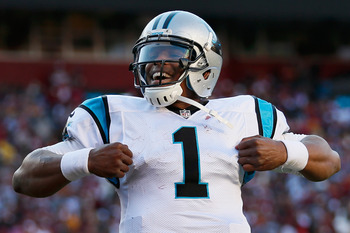 Rob Carr/Getty Images
Despite going 6-10 last season, the Panthers made very few moves this offseason. The result has been another losing season.
Cam Newton has had a slight sophomore slump this season. However, it's not as bad as you may think. Statistically, his numbers are very similar to a season ago with the one exception of rushing touchdowns. So if Cam isn't to blame, who/what is?
Carolina can't stop the run, and outside of Newton, they can't run the ball. They invested a lot of money in running backs, yet none of them have produced.
No. 25 New York Jets: 5-7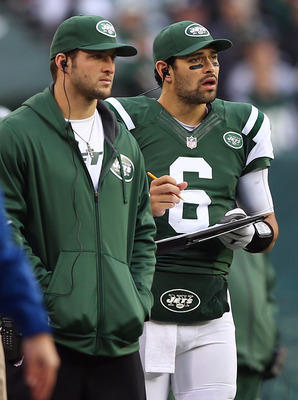 Elsa/Getty Images
The Jets are here because of decisions they made in the offseason.
They didn't add any weapons offensively. During the preseason, Antonio Cromartie made the comment that he was the team's second-best receiver. It was initially seen as a joke, but hindsight shows that he might have been right.
They brought about Mark Sanchez' demise by bringing in Tim Tebow.The Jets have used Tebow as a novelty. He has seen zero meaningful snaps and Sanchez has digressed beyond reprieve, as he has had one of the worst statistical seasons of any quarterback this year.
Rex Ryan finally admitted to himself that Sanchez was a problem by replacing him with Greg McElroy last week, whose moderate success has grown the quarterback controversy into a three-headed monster.
The Jets defense has felt the loss of Darrelle Revis, who is on injured reserve.
No. 24 Cleveland Browns: 4-8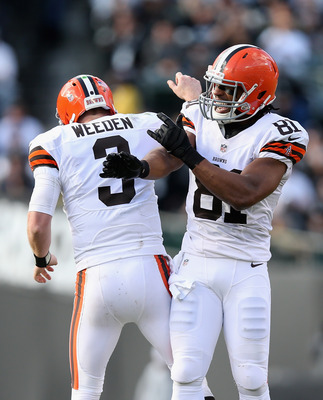 Ezra Shaw/Getty Images
Despite their losing record, the Browns have done a lot of good things this season.
Since starting 0-5 the Browns have been 4-3 and have been competitive in each game. Trent Richardson has already proven to be worth the high draft selection. Brandon Weeden has been inconsistent, but has shown some good signs.
The emergence of rookie wide receiver Josh Gordon makes the Browns the only team in the NFL that has a rookie leading each offensive category.
That is a good sign moving forward. Especially because we're talking about the Browns.
No. 23 Tennessee Titans: 4-8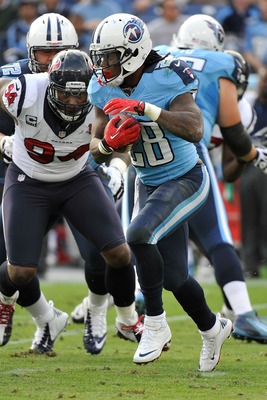 Frederick Breedon/Getty Images
It's hard to win when your defense is as bad as Tennessee's.
The atrocious defense has allowed 29.9 points per game this season.
Offensively, the Titans have had to combat injuries at quarterback. Matt Hasselbeck and Jake Locker have played an equal amount, and have both played solid. Chris Johnson began the year struggling, but has since been great as he is averaging 4.9 yards per carry.
No. 22 St. Louis Rams: 5-6-1
Dilip Vishwanat/Getty Images
The Rams have made vast improvements from a year ago.
The hiring of Jeff Fisher appears to be a smart move as the Rams are in playoff contention after 12 games. When was the last time that happened?
The Rams made improvements in the secondary this offseason, adding Cortland Finnegan through free agency and Janoris Jenkins in the draft.
Offensively the Rams have been below average. Sam Bradford has played well, but not great, with the limited weapons available to him. While Steven Jackson has shown signs of decline Danny Amendola has emerged and has had a great season.
33rd-overall draft selection Brian Quick has only eight receptions this season, calling into question drafting him so high.
The Rams of course traded the 2nd pick to Washington, and will likely be questioned for doing so as long as Robert Griffin III continues to dazzle.
No. 21 Buffalo Bills: 5-7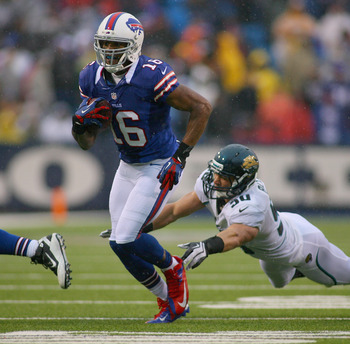 Rick Stewart/Getty Images
Ranked fourth, the Bills have one the best rushing attacks in the league with C.J. Spiller and Fred Jackson. Unfortunately they are 30th at preventing the run.
The excitement Bills fans had in August has quickly faded as the Bills have been yet another example that teams can't buy wins.
Ryan Fitzpatrick, who was given a contract extension last season, has struggled this year as the Bills are 26th in passing offense.
No. 20 Miami Dolphins: 5-7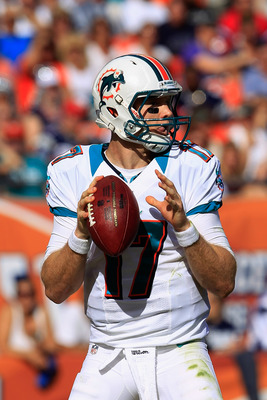 Chris Trotman/Getty Images
The Dolphins have turned heads this season. With a rookie quarterback and head coach, expectations were low. Yet, the Dolphins started the season 4-2. It hasn't gone well since.
Their struggles this season have been due to a pedestrian offense and a 27th-ranked pass defense. Trouble in the secondary brings into question trading cornerback Vontae Davis.
The Dolphins do have the eighth-ranked rush defense, which in combination with the play of Ryan Tannehill gives the Dolphins reason to be excited.
No. 19 Detroit Lions: 4-8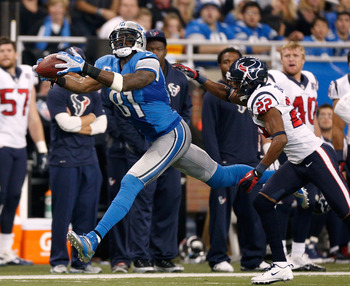 Gregory Shamus/Getty Images
After making the playoffs last year, the Lions' season has been disappointing.
The Lions have had a heartbreaking season. They've lost six games by seven points or less. If they won half of those, the Lions would be 7-5 and right in the thick of the playoff race.
Instead, despite having the number one passing attack in the league, the Lions will be watching the playoffs from home. Their defense, feared by the league last season, has been average at best, and has been in the headlines more for penalties than stellar play. They rank 19th against the pass and 18th against the run.
The lack of balance offensively has also been to Detroit's detriment, as Detroit has struggled to run the football consistently.
Perhaps the greatest deterrent for the Lions has been their 0-5 record against NFC North opponents.
No. 18 Minnesota Vikings: 6-6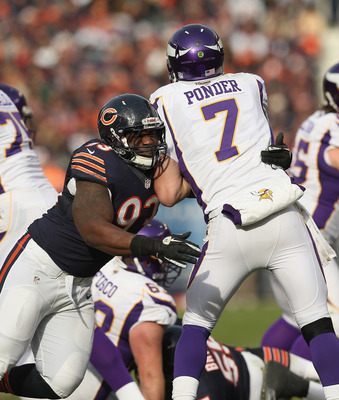 Jonathan Daniel/Getty Images
After getting out to a 5-2 start, the Vikings have gone 1-4.
The Vikings have improved defensively from a year ago, as they are ranked 14th in both pass and rush defense.
Adrian Peterson is the league's leading rusher and has proven his knee injury a year ago has not hindered him.
So whats wrong? Well, the Vikings made the decision a year ago in invest their future in Christian Ponder, which hasn't exactly worked out. In his second season as the Vikings' quarterback, Ponder has accumulated a 41.6 QBR, which ranks 27th in the league.
No. 17 Dallas Cowboys: 6-6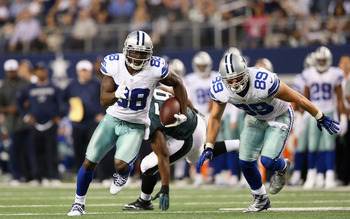 Ronald Martinez/Getty Images
America's team is where they are because of their struggles in big games.
The Cowboys began the year, as they do every year, with Super Bowl aspirations. It started off well, as the Cowboys beat the Giants in New York. But since that game, the Cowboys are 0-5 against teams with a .500 or better record.
That won't get you into the playoffs.
They have failed to establish a running game all year as they are ranked 30th in rush offense, which weakens the significance of their second-ranked pass offense.
The Cowboys have stabilized their leaky pass defense from a season ago, but improvements are needed on their offensive line before the Cowboys can be a contender.
No. 16 New Orleans Saints: 5-7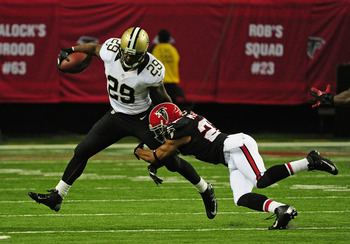 Scott Cunningham/Getty Images
It has been an eventful year for the New Orleans Saints. Whether it be the bounty scandal, the 0-4 start, or their subsequent 5-1 run.
Now, the Saints find themselves virtually out of the playoff picture.
As easy as it would be to dismiss the season because of the bounty scandal, the Saints have their defense to blame for the disappointing season. They are ranked 30th against the pass and 32nd against the run.
To be a playoff team you have to beat inferior teams. Losses against Kansas City—at home—and Carolina are two the Saints would love to have back.
No. 15 Tampa Bay Buccaneers: 6-6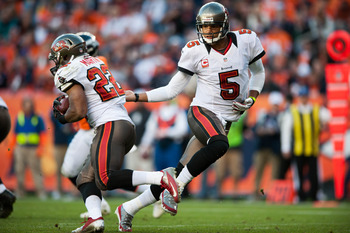 Dustin Bradford/Getty Images
Tampa Bay made spectacular additions to their offense in the offseason.
They drafted Doug Martin with the 31st draft selection and added Vincent Jackson. Those two, in combination with vast improvements by Josh Freeman, have the Buccaneer offense ranked fourth in points per game.
What hinders the Buccaneers is their last-ranked pass defense.
They also have struggled against good teams, as they have yet to beat a team with a record of .500 or better.
No. 14 Cincinnati Bengals: 7-5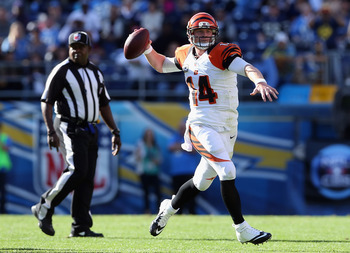 Jeff Gross/Getty Images
The Bengals have been streaky in 2012.
They currently have a four-game winning streak and earlier in the year they had a three-game winning streak. Conversely, Cincinnati had a four-game losing slide this year as well.
Cincinnati has gotten here with balance on both sides of the ball. They have a legitimate shot at making the playoffs for the second straight season.
No. 13 Washington Redskins 6-6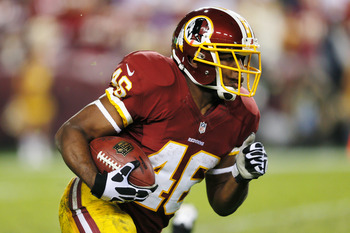 Rob Carr/Getty Images
Robert Griffin III is the talk of the NFL.
The Redskins began the year by shocking the NFL with a road win in New Orleans from which the RG3 phenomenon was born. With three straight wins, all against NFC East opponents, the Redskins are poised to make a playoff run.
They got here with the spectacular rookie duo of Alfred Morris and Robert Griffin III, who combined have made Washington the league's best rushing attack.
No. 12 Seattle Seahawks 7-5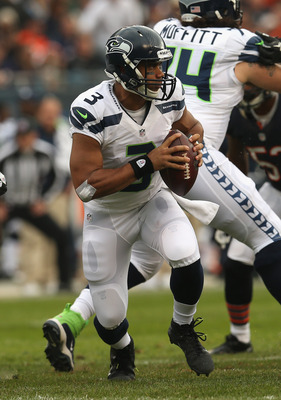 Jonathan Daniel/Getty Images
One of the stories of the NFL preseason was the announcement that Russell Wilson had beaten out Matt Flynn as starting quarterback.
With their rookie starting quarterback, the Seahawks have captured victories against New England, Green Bay, Chicago and Dallas. They control the clock with their excellent running game, and stifle opposing offenses with their matchup nightmare of a defense.
The two knocks on Seattle this year are their 0-3 divisional record and their struggles on the road.
No. 11 Indianapolis Colts: 8-4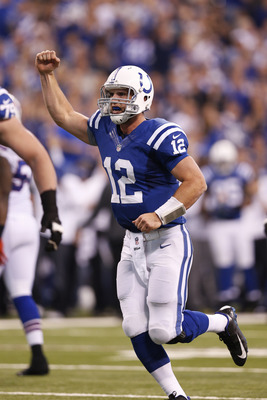 Joe Robbins/Getty Images
The Cinderella of 2012 is the Indianapolis Colts.
It doesn't always look pretty, but the Colts seem to always find a way to win. In games decided by seven or less, the Colts are an astonishing 7-1. Considering that this was a team that won all of two games a year ago, that is saying something.
Andrew Luck has been exactly what he was hyped to be as a rookie, if not a little better.
With just four games left, the Colts are out in front for a wild-card berth.
No. 10 New York Giants: 7-5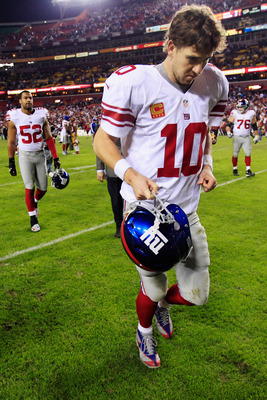 Rob Carr/Getty Images
When the Giants play well, there may not be a team in the league that can beat them.
However, we've only seen play at that level a few times this year.
The Giants are as perplexing a team as it gets. The same team that boat-raced Green Bay and San Francisco, got crushed by Cincinnati and lost to Philadelphia.
The pass rush was a staple to their success during their Super Bowl runs but it has been anemic this season.
Both times Eli Manning and the Giants have won the Super Bowl they had inconsistent seasons such as this one, so by no means should anyone count them out.
But at what point should they be held accountable for their struggles?
No. 9 Chicago Bears: 8-4
Jonathan Daniel/Getty Images
The best offseason transaction made by an NFL team this offseason was the Chicago Bears trading for Brandon Marshall. One of the worst, was the Bears' negligence towards its offensive line.
The Bears are not very complex. They are going to play physical defense, run the ball and throw to Brandon Marshall 10-14 times per game.
When dropping back to pass, Jay Cutler has to deke two defenders before throwing the ball. For some reason, opponents have not double-teamed Marshall on an every-down basis. Chicago's passing attack is one-dimensional. Marshall has 91 receptions already this year. Second in receptions is Matt Forte, who has 30.
When Cutler was injured, the Bears looked dreadful. Moreover, the Bears only have two signature wins this season—Indianapolis and Dallas.
As the season wears on, injuries continue to mount for the Bears on both sides of the ball. Yet, the Bears have beaten the teams they were supposed to, and with four games left they should find themselves with a wild-card berth.
Unless they can get healthy and find help offensively for Cutler and Marshall, the Bears won't go far in the playoffs.
No. 8 Pittsburgh Steelers: 7-5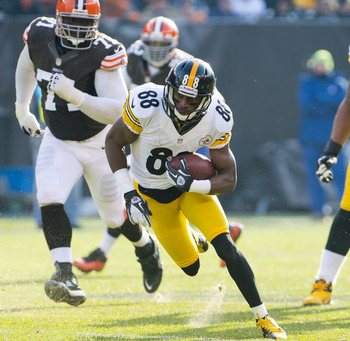 Jason Miller/Getty Images
When you can win a game in Baltimore with your third-string quarterback, you have a strong team.
The Steelers have overcome injuries all season long. Big Ben, Troy Polamalu, the entire running back corps and Antonio Brown have all missed time this season, yet the Steelers are in position to make the playoffs.
Roethlisberger is close to returning, which makes the Steelers one of the more dangerous teams in the AFC.
They have an elite defense—first against the pass and fifth against the rush—and when Ben is healthy no one wants to draw Pittsburgh come playoff time.
No. 7 Baltimore Ravens: 9-3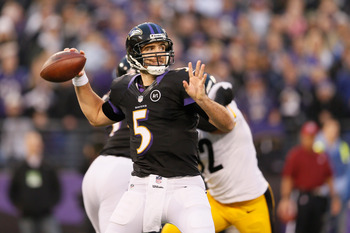 Rob Carr/Getty Images
Will the real Baltimore Ravens please stand up?
Are they the team that beat New England? Or the team that got trounced by 30 against Houston?
The team that won in Pittsburgh? Or the team that lost to Charlie Batch at home?
The Ravens have battled defensive injuries this season, but their greatest question moving towards the playoffs is Joe Flacco. At times he has looked great. Others, he's been far from it.
If the Ravens expect to go places in the playoffs, the will need consistent play from Flacco and continued success from Ray Rice and the defense.
No. 6 Denver Broncos: 9-3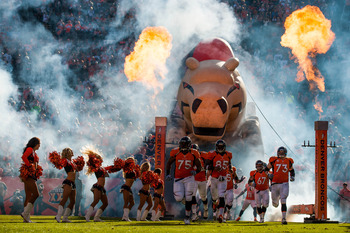 Dustin Bradford/Getty Images
Who was that guy that played quarterback for the Broncos last year?
Peyton Manning has made Tim Tebow an afterthought in the hearts of Bronco fans. The job he's done is worthy of the MVP consideration he's been garnering. But how far can they go?
Denver has won seven straight games and seem to get better with each passing week.
However, their current winning streak has come against less-then-stellar opponents. They play in arguably the worst division in football, and come playoff time, they won't have the luxury of a soft schedule.
I need to see the Broncos beat an elite team before I put them in the top five.
No. 5 Atlanta Falcons: 11-1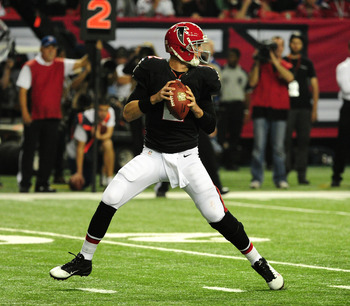 Scott Cunningham/Getty Images
The Falcons keep winning.
Atlanta doesn't play great defense, but they compensate by forcing turnovers. With Julio Jones, Roddy White and Tony Gonzalez, the Falcons' passing attack is multi-faceted and lethal.
I'm not totally sold on the Falcons, as they have only beaten one team with a winning record. It was Denver and it was the second week of the season.
You can only beat who you play, but I'm apprehensive to give Atlanta the respect their record commands.
No. 4 Green Bay Packers: 8-4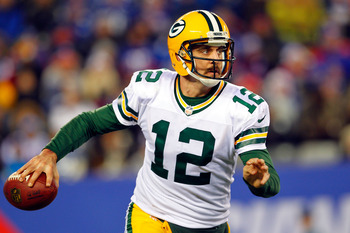 Rich Schultz/Getty Images
They're flawed, but they have Aaron Rodgers.
The Packers' offensive line and lack of a running game stymie what is otherwise a sensational offense. Their defense, which has suffered numerous injuries, has been average at best.
If you look closely at Green Bay's season, you will see it's gone much better than their record shows. Their two "bad" losses were on the road against Seattle and Indianapolis. Each of those teams are in the playoffs if the season ends today.
Yes, they got hosed by New York, but they also went into Houston and handed the Texans a convincing loss.
End of the day, I'll take Rodgers. Even with a flawed supporting cast.
No. 3 San Francisco 49ers: 8-3-1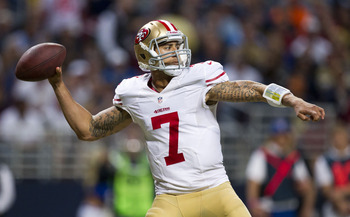 David Welker/Getty Images
The 49ers have the most talented roster in the NFL.
San Francisco stockpiled their offense with weapons during the offseason. Their defense is sensational as it ranks second against the pass and third against the rush.
The 49ers have made mistakes—losing to Minnesota and both games against St. Louis—but the 49ers have a balanced attack which makes them dangerous in the postseason.
The quarterback controversy isn't ideal, but if any team can overcome it, the 49ers can.
No. 2 New England Patriots: 9-3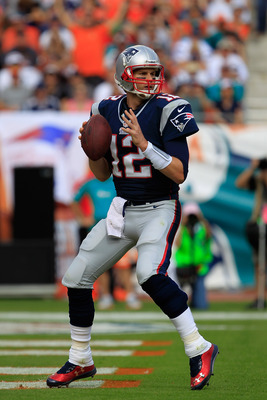 Chris Trotman/Getty Images
Tom Brady makes it look too easy.
It doesn't matter who is lining up alongside Tom Brady, the Patriots score points. Lots of them.
The Pat's lead the league in points per game with 35.8, the second-highest team averages 29.2. The emergence of a running game has made the Patriot offense more dynamic and even tougher to game plan against.
Yes, the secondary is a problem, but Patriots have had success with bad defenses before.
Riding a six-game winning streak, the Patriots are getting hot at the perfect time.
No. 1 Houston Texans: 11-1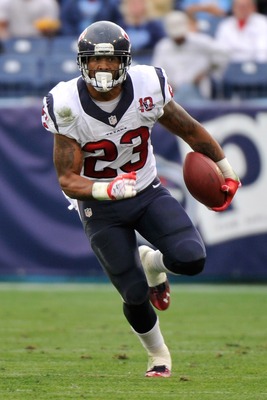 Frederick Breedon/Getty Images
The Texans are the least flawed team in the NFL.
This is not one of those years where a clear number one team is evident. A case could be made for multiple teams to be ranked number one, but the Texans make the best case.
They allowed Mario Williams to leave via free agency without surrendering their pass rush thanks partially to the award-worthy season by J.J Watt.
Arian Foster and Andre Johnson are both healthy and playing at a high level.
They have all the tools necessary for winning a championship: a running game, vertical passing game, outstanding offensive line, a pass rush and playmakers in the secondary.
Many may take shots at the Texans' near-losses against Jacksonville and Detroit as evidence of vulnerabilities, but I see the close calls as positive experiences. Houston proved that they can handle adversity and win tight games.
After 13 weeks of NFL play, the Houston Texans are the best team in the NFL.
Keep Reading