Anaheim Ducks: 5 Players You Need to Know from the Norfolk Admirals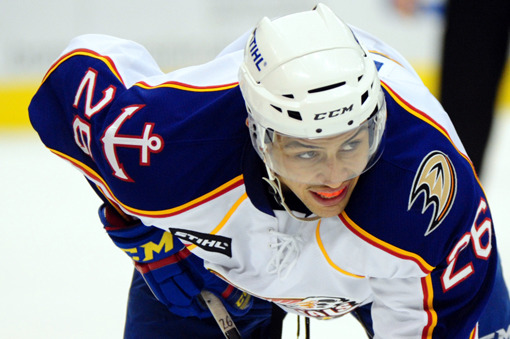 Photo by John Wright, norfolkadmirals.com
The Norfolk Admirals are the Anaheim Ducks' newest AHL affiliate, and with the lockout costing at least the first half of the NHL regular season, the Admirals have the roster all to themselves with several of Anaheim's top prospects getting plenty of playing time.
Several of these young players will be looking for roster spots during the 2013-2014 training camp, and could see significant playing time if the NHL does manage to save half their season. With the Ducks severely depleted in terms of secondary scoring, the Admirals will be their first line of defense against relying too heavily on their top line.
It's curious that the Ducks were as quiet during free agency as they were, with several retirements looming (including that of right wing Teemu Selanne) and three of their wings leaving via free agency—Jason Blake, Niklas Hagman and George Parros all signed with other teams. The only real response to those vacancies was the signing of Brad Staubitz, who will replace Parros in the role of enforcer.
The most immediate and perhaps only option (unless the Ducks revisit free agency and sign either Jason Arnott or Kristian Huselius) Anaheim has is to dip into their rich pool of prospects and try to develop a couple of them into full-time NHL contributors.
As of now, these are the five most likely candidates.
Begin Slideshow

»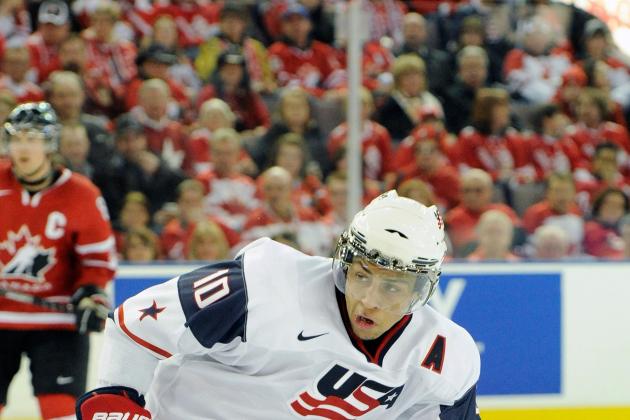 Richard Wolowicz/Getty Images

Emerson Etem showed up in a big way last year in the WHL with the Medicine Hat Tigers. He seems to have slowed his pace a bit in the AHL, tallying only six goals and seven points in 20 games with the Admirals.
However, he's still the most valuable offensive prospect that Anaheim has in their system, so he's certainly one to keep an eye on as the AHL's season progresses. If and when this year's NHL season starts, he'll be competing for a roster spot on one of the Ducks' vacant wing positions.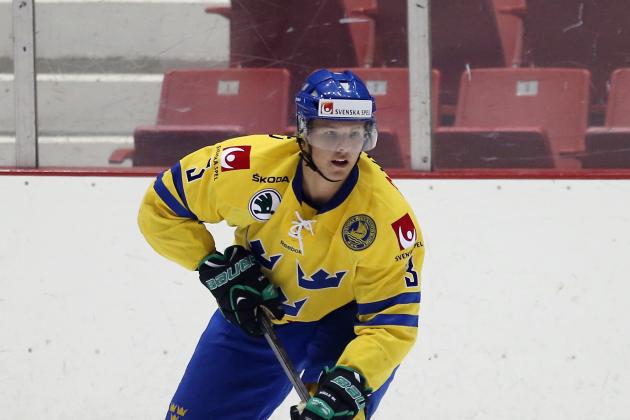 Bruce Bennett/Getty Images

After taking a pass on several better known (and ranked) players in last year's draft, the Ducks took Hampus Lindholm in the first round. This was a bit bewildering and disappointing to fans who expected the Ducks to grab Mathew Dumba or even Filip Forsberg, who was still available at that point.
That being said, it's worth keeping a close eye on Lindholm to see if Anaheim's scouts picked up a sleeper or if they wasted their first-round pick.
Lindholm may not be a forward, but if he's the real deal it could certainly have an impact on Anaheim's ability to generate offense.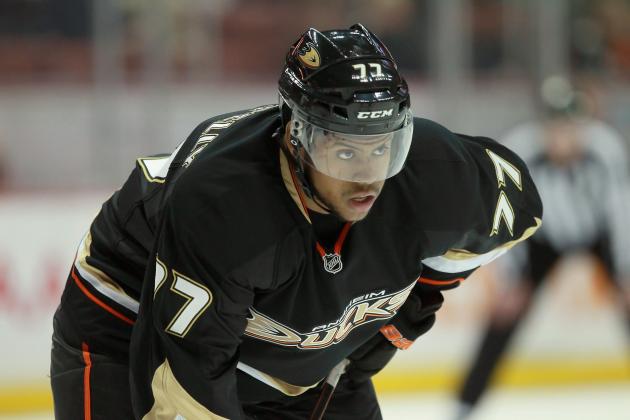 Jeff Gross/Getty Images

Devante Smith-Pelly saw 49 games worth of action with the Ducks' pro squad last year, and will look to build on that success in the coming season. His development in the AHL at this stage is very crucial, as he'll be battling the aforementioned Etem for a roster spot.
At this point he's probably more of a safe bet to make the team than any of Anaheim's prospects, simply due to his physical capabilities and his experience at the NHL level.
At this point, we're seeing if he can fill more than a fourth line role.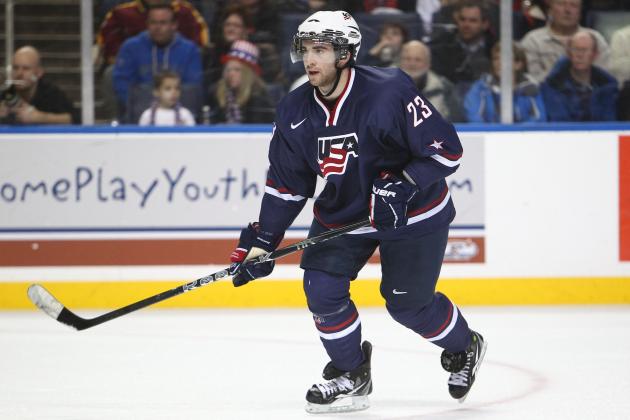 Tom Szczerbowski/Getty Images

Like Smith-Pelly, Kyle Palmieri logged a respectable chunk of ice time with the pros last season, and like Etem, he's got a lot of offensive potential.
He's a top candidate to convert to full-time NHL duties when the puck finally drops, though he will be competing with the likes of Etem and Smith-Pelly for a roster spot and/or ice time.
Currently he sits in second place on Norfolk's stat sheet with eight goals and 16 points. Whether or not he can maintain a solid offensive pace remains to be seen.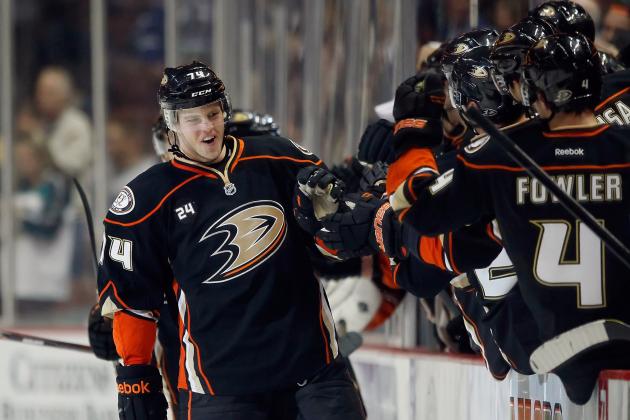 Jeff Gross/Getty Images

Peter Holland might very well be establishing himself as Anaheim's most intriguing prospect. He was easily an 80-point player in the OHL, and has since added a 60-point AHL season to his list of offensive accomplishments.
Last year he played four games for the Ducks, took one shot and scored one goal. Aside from that, we haven't gotten to see much of him at the NHL level.
However, he is once again turning out solid production, leading the Admirals in goals and points with 10 and 21 respectively through 20 games. Stats don't tell the whole story, but his size and shot would meld well with Anaheim's power forward-friendly hockey style.
Holland is the wild card in this situation. He's either the real deal or a lot less impressive than the other players mentioned in this article. Only time, and hopefully not too much more of it, will tell.