5 Potential Replacements for Leighton Baines at Everton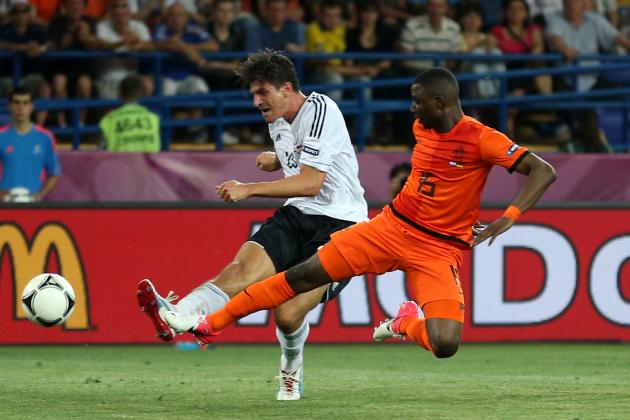 Julian Finney/Getty Images

In Leighton Baines, Everton are fortunate enough to possess one of the top attacking left-backs in the modern game. Assured in defence, he has become a chance-creating marvel going forward and currently leads Europe's major leagues in the creative stakes.
Whilst this is a blessing on the pitch for the Toffees, it also means he constantly appears in gossip columns, linked with glamorous moves away to Europe's premier clubs.
Speculation is particularly intense at this time of year with a transfer window approaching, although a move away in January looks distinctly unlikely at the moment.
Everton are currently in a tussle for a Champions League spot whilst trying to convince their manager to extend his tenure at the club, which surely means only a monumental bid could pry Baines away.
Offloading a star player would not only jeopardise and possibly derail this season's fine progress, it could also affect David Moyes' desire to commit his future to the club, a risk Everton's hierarchy would surely be unwilling to take.
Despite chances of an imminent move being remote, given how essential he is to his side's approach and how unpredictable football can be, existing without Baines is still a scenario Everton should be thoroughly prepared for.
Therefore, here's a look at a few players with the potential to come in and perform in a similar way to the England left-back, should that day ever arrive.
Begin Slideshow

»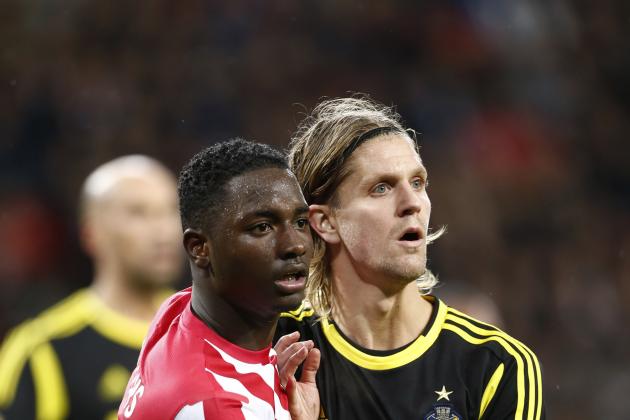 EuroFootball/Getty Images

In this scenario, Moyes would target young, attacking full-backs who would rapidly increase in value the moment they arrived—criteria Dutch international Jetro Willems firmly meets.
The left-back turned heads at Euro 2012 when several injuries allowed him to step in at 18 and become the youngest-ever player to feature at a European Championship.
Although his performances for the Netherlands had their flaws, he is still developing and will take valuable experience from his summer exploits that can only enhance his game.
Pace is his major weapon, and he has enough strength to meet the typical stereotype of a solid English player.
Added to this, he is also technically sound, committed in the tackle and improving most other facets of his play. The fact that Manchester United and Arsenal are rumoured to be monitoring his progress also highlights his pedigree.
Pursuing Willems would be an admirable attempt at a replacement, were Baines to move on in the next few months.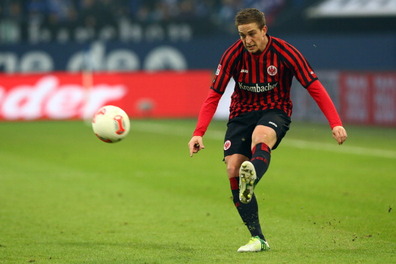 Christof Koepsel/Bongarts/Getty Images
The ideal man to come in for Baines would possess a wand of a left foot capable of producing a similar return in the creative department, whilst also being comfortable dribbling and delivering set pieces.
No easy task, however one player making a major contribution to his side's impressive form this season has been Bastian Oczipka, of Eintracht Frankfurt.
Having left Bayer Leverkusen in the summer, the former German youth international has created 27 chances at his new club—the most by a defender in the Bundesliga this season—and only two players have more than his six assists.
Young Germans are not always fond of leaving their home nation, but Oczipka has already endured a nomadic couple of years, playing at four clubs in five seasons.
At just 23, were he offered a long contract at a place he could finally settle, he may well jump at the opportunity.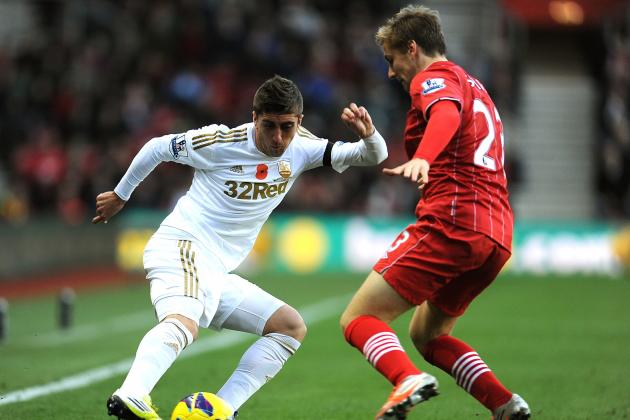 Tom Dulat/Getty Images

Southampton's Luke Shaw is a player destined for the very top, having been linked with most leading clubs since making his first-team debut just under a year ago.
Still just 17, Shaw has come into Nigel Adkins' side over the past few games and has helped steady the ship, contributing to vital wins over QPR and Newcastle, as well as a couple of draws against Swansea and Norwich.
In terms of style, he enjoys getting forward to overlap and cross, and despite his limited experience at this level, he already seems steady in the tackle and surprisingly effective in the air.
Certainly he's a player many will envision going to an elite club in terms of position and finance, yet were Everton to sell Baines, they would suddenly have a significantly bolstered bank balance to compete with.
Whilst the very top clubs would require Shaw to be in and out of the team, competing with others for his position, once acclimatised he would be likely to receive guaranteed playing time at the Toffees.
One to consider if Baines is heavily bid for later next year.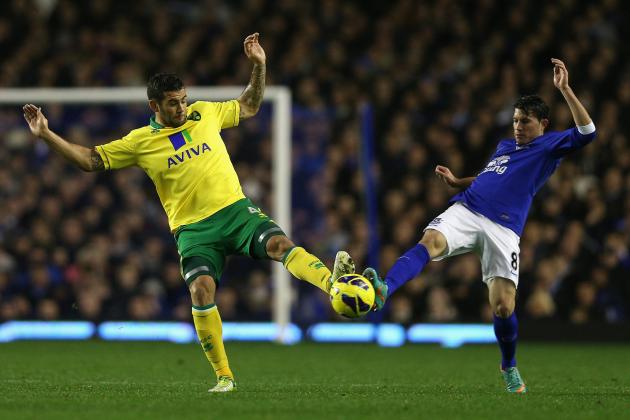 Clive Brunskill/Getty Images

Of course, were Baines to leave in the next 12 months, it's not guaranteed Everton would need to spend to find a replacement.
Just this summer the club forked out on a player very adept in the left-back position, Bryan Oviedo, who came in from Copenhagen.
Having played all along the left-hand side for both his Danish and national sides, the Costa Rican brings pace, skill and a precise delivery, facets synonymous with Baines' style of play.
The fact he's now training alongside the England international will further improve his game and allow him precious insight into Baines' assets.
Early viewings at Everton suggest Oviedo may be more comfortable in an attacking berth, although he featured far more as a left-back in his most recent outings for Copenhagen.
Replacing Baines, Oviedo would certainly be able to replicate elements of his artistry going forward.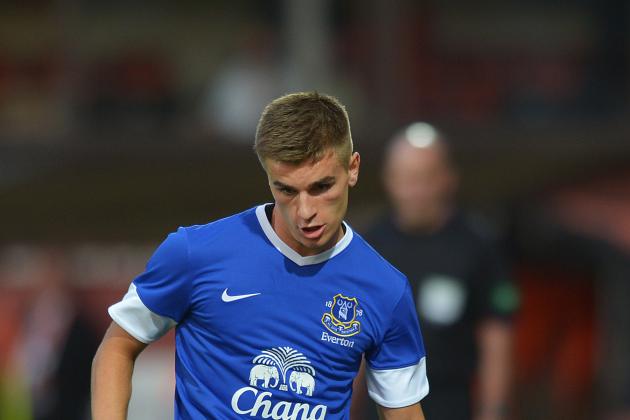 Mark Runnacles/Getty Images

If Oviedo is deemed a more suitable winger, Everton may still be able to cover any future Baines transfer from within, via their impressive academy.
Luke Garbutt and Jake Bidwell are a pair of talented left-backs who have been in direct competition with each other since Garbutt joined the club from Leeds in 2010.
As well as with the Toffees, the pair have also featured in the same international sides, with one often subbing on for the other for various youth teams.
After a useful 2011-12 season on loan at Cheltenham, Garbutt made his Everton debut in the League Cup but has unfortunately been dogged by injury ever since.
Bidwell has been on loan at Brentford, where he has become a key factor in an impressive campaign for the League 1 side. Manager Uwe Rosler has often lauded Bidwell's contribution, and it seems this season is doing a lot to hone his ability for the highest level.
An obvious bonus of promoting from within would leave Everton's manager with a hefty sum to spend elsewhere, although it would take time for such youthful products to settle in.
Hopefully life without Baines is a scenario the Toffees won't encounter any time soon, although it's a prospect Everton would be wise to prepare for.
Statistics via WhoScored.com.