College Basketball: How the Heck Are These Guys Still in College?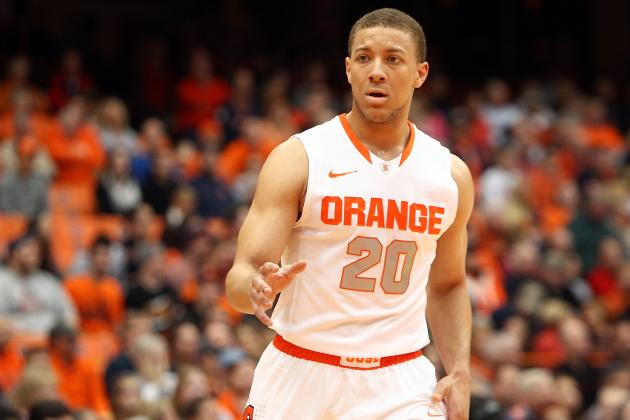 Nate Shron/Getty Images

We've all done this at least once during a college basketball game. You hear someone's name and immediately ask yourself—him? He's still in college?!
With the trend of college basketball being to leave for the NBA after your freshman or sophomore year it is rare that there are still heralded seniors across the country. This is a list I put together of 10 guys I've come across early this season that have made me wonder if they played against Len Bias and Ralph Sampson.
I wanted to take only one player from a team—sorry Notre Dame and Duke fans, but there will only be one representative as it would have been far too easy to pick the entire Notre Dame starting lineup.
While this is a list of guys that have just made me question their stay in college, I'm sure there will be plenty of names left off that you can think of, so feel free to voice your opinion in the comments section.
Without further adieu the 2012-13 version of my How the Heck are they Still in College Team.
Begin Slideshow

»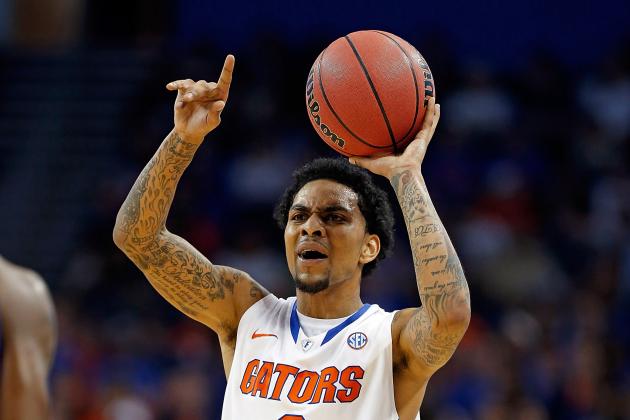 J. Meric/Getty Images
Rosario is one of two senior guards for Florida this year.
Florida had two nominees for a spot on this team and both start in the backcourt for the Gators—seniors Kenny Boynton and Mike Rosario.
I'm giving Rosario the nod though as he is a redshirt senior after transferring from Rutgers after the 2009-10 season. In his two years for the Scarlet Knights he scored over 1,000 points. He is currently averaging 11 points per game for Florida.
Rosario busted on the scene when he was in high school at St. Anthony's in New Jersey, becoming a McDonald's All-American before attending nearby Rutgers.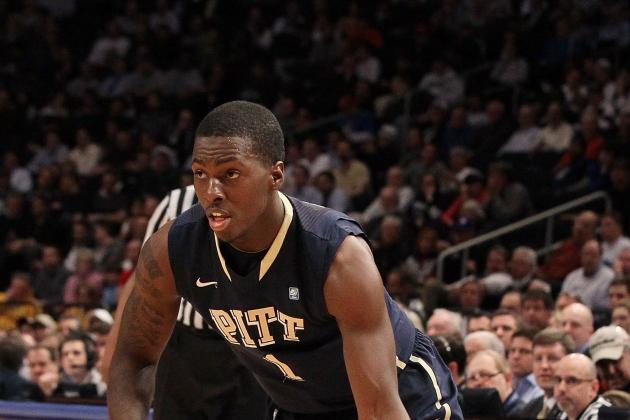 Jim McIsaac/Getty Images
Woodall played in the Jordan Brand Classic in 2008.
It's only fitting to have two redshirt seniors and high school teammates to start this list off. Pittsburgh senior guard Tray Woodall joins Rosario as St. Anthony alums on my list.
Woodall returns after battling a severe abdominal injury last season that caused him to miss 11 games. The Brooklyn native is one of the most prolific passers in Pittsburgh history as he starts the season ranked No.10 all-time for the Panthers.
Woodall is currently averaging 12.9 points per game and over 5 assists per game.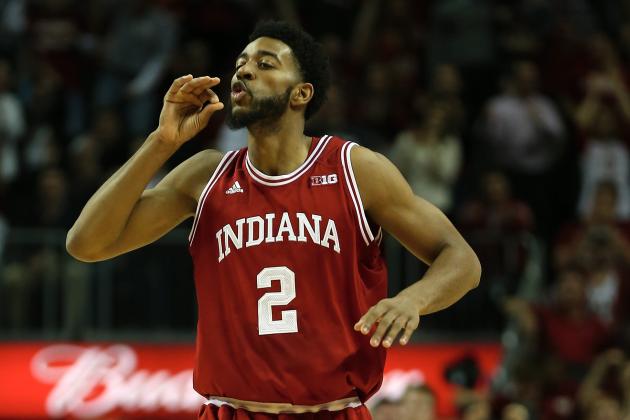 Elsa/Getty Images
After hitting the most memorable shot of the 2011-12 season, Watford returns for his senior year
This selection may be biased due to watching a lot of University of Kentucky games, but Christian Watford has been excellent non-stop.
Watford, a 6'9" senior from Birmingham, Ala., is a career 13 point per game scorer for the Hoosiers, while helping bring Indiana basketball back to the forefront of college basketball.
Watford is currently averaging 11.4 points per game for the No.1 team in the country.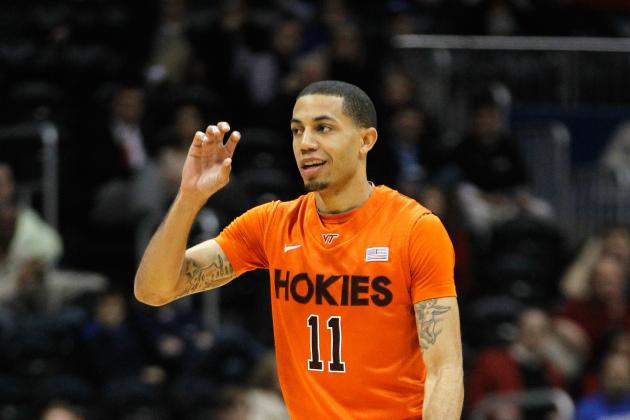 Streeter Lecka/Getty Images
Green earned Second-Team All-ACC honors after last season.
Anyone who watched Virginia Tech games must have the same thought anytime Erick Green is bringing the ball up the court: he's been in college since the last time Virginia Tech wasn't on the bubble come March.
Green has scored over 20 points in all seven of the Hokies' games so far this season.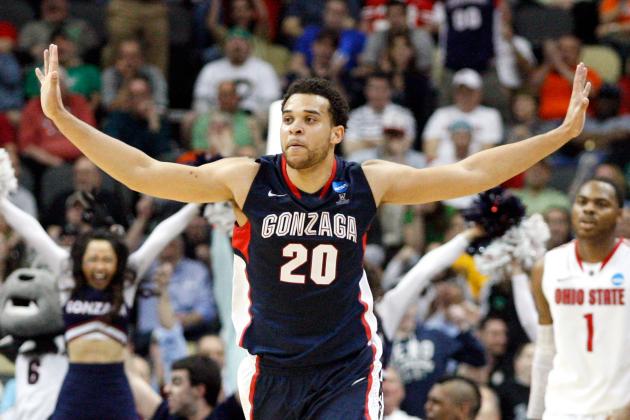 Jared Wickerham/Getty Images
Harris started the season on both the Wooden and Naismith Award Watch
Gonzaga always seems to have that one player that ran the floor with John Stockton during his time in Spokane, whether it was Jeremy Pargo, Derek Raivio or Robert Sacre. This year Elias Harris takes the award.
The German-born forward entered the season ranked No.7 all-time at Gonzaga with 726 rebounds. He is currently averaging 15.9 points per game and 8.4 rebounds per game.
Mike Stobe/Getty Images
McGruder is the unquestioned leader for the Kansas State Wildcats
We've heard the same (albeit tacky) McGruber jokes about Rodney McGruder for over three years now in Manhattan, Kansas. He has pushed the misnomer aside to be a unanimous All-Big 12 preseason selection heading into this year.
He has started 67 games in a row for the Wildcats and is averaging over 12 points per game during his senior campaign.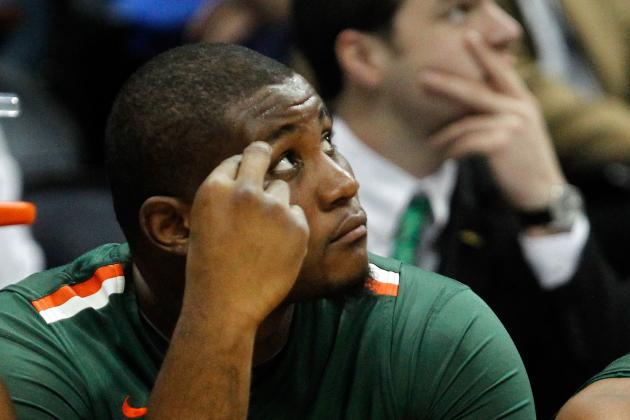 Streeter Lecka/Getty Images
Johnson pulled down over 9 rebounds a game sophomore.
Many people forget about Reggie Johnson due to Miami's lack of a winning tradition when it comes to basketball as well as the fact Johnson was limited to 23 games last year.
However, Johnson has been a name thrown around what seems like every year as a guy ready to bust out. Despite battling weight problems he has proven he can rebound with the best of the best in the country, averaging 9.6 as a sophomore and 7.9 as a junior.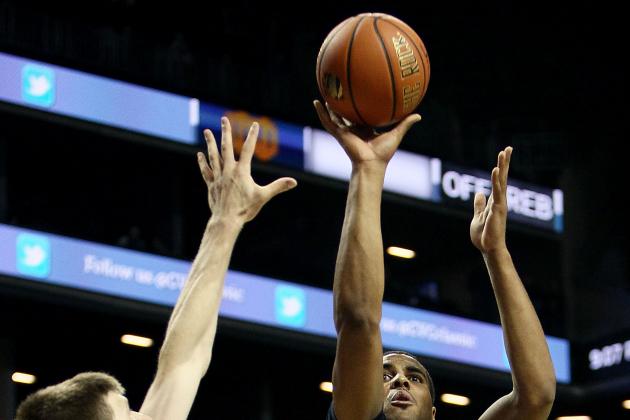 Alex Trautwig/Getty Images
Davies is currently averaging 18.8 points per game
Brandon Davies might be known better for getting kicked off the team for a student-code violation rather being a very productive player for BYU, including as a teammate for Jimmer Fredette.
Davies, a Provo, Utah native is a career 11.1 point per game scorer and is averaging over 18 points so far this season.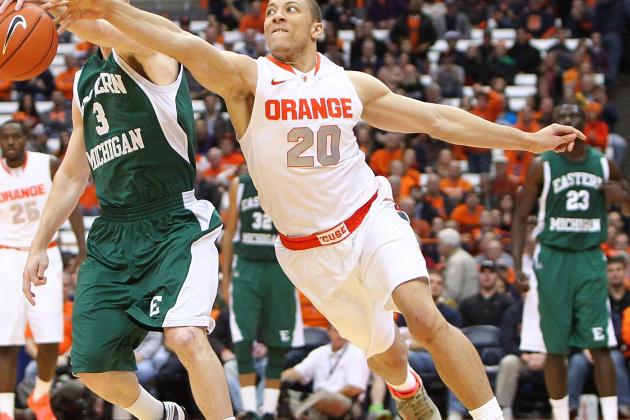 Nate Shron/Getty Images
Triche has been a staple for the Orange for the last three years
Brandon Triche joins a list of Syracuse guards including Gerry McNamara and Eric Devendorf that seems to have floated around for head coach Jim Boeheim for years. Triche is finally a senior and feels like he was the teammate of star Carmelo Anthony, not McNamara.
Triche earned All-Rookie Big East honors after starting all 35 games for the Orange. The Jamesville, N.Y., native has lived up to his preseason Wooden Award Watch after his sophomore year by starting every game in his Orange career.
He is currently averaging 15 points per game.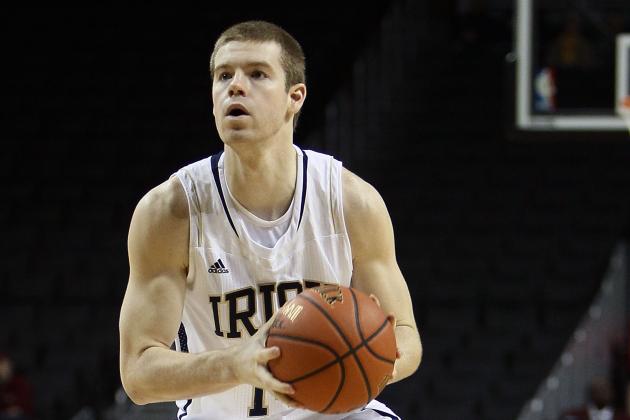 Alex Trautwig/Getty Images
Scott Martin is in his sixth year of college basketball
The captain of my How The Heck are they Still in College Team with no question is Notre Dame senior Scott Martin.
Only one thing needs to be said to explain my decision. He is in his sixth year of college and was a high school teammate of Robbie Hummel.