Chelsea FC: 5 Reasons for Optimism Under Rafael Benítez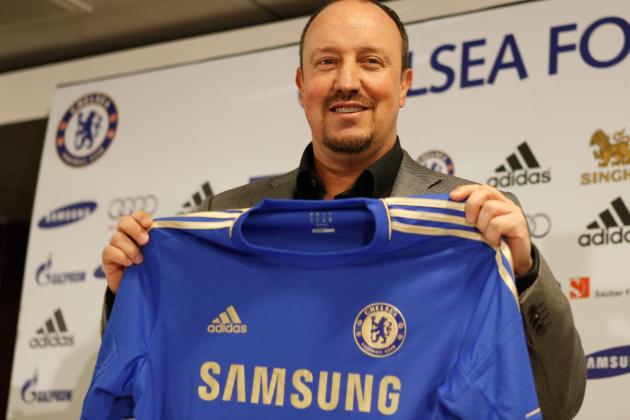 Tom Shaw/Getty Images

As much as most Chelsea fans despise the hiring of Rafael Benítez and the firing of Roberto Di Matteo, the simple truth is we're all going to have to live with it for now.

For how long is another question but we all know there is no off switch on the Chelsea Coaching Carousel Circus with nine managers now being employed so far in the Roman Abramovich Era.

It's easy to pile on Benítez now but the reality is he didn't fire Di Matteo and he didn't hire himself.

Some fans choose to mock him because of his Liverpool past and harsh comments toward Chelsea, his physical appearance (Fat Spanish Waiter) and his appointment to replace the beloved Di Matteo (singing "One Di Matteo").

But at some point in the future, some, hopefully most Blues fans will probably not let their emotions get the best of them and realize it's easier to support their interim manager get behind him and at least give him a chance.

Right now it seems the hatred for the new manager is greater than the love for the club which has provided us with so many wonderful memories throughout our lifetimes.

And although a win on Wednesday against FC Nordsjælland (Fox Soccer Channel, 2:45 p.m. ET/11:45 a.m. PT) combined with a Shakhtar Donetsk win over Juventus and a last-minute qualification for the UEFA Champions League knockout round won't make everyone necessarily jump on the Benítez bandwagon, it's at least the time for a little positivity in the depths of our blue despair.

If might not be the time for some to totally support the guy, but at least getting off his back a little bit and supporting the club through this tough time seems like the right thing to do considering the recent exodus of so many players and influx of new ones, the transition to a new style of play and the injuries the team has been trying to deal with.

Here are five things to be optimistic about Benítez as we wait for this storm to pass.
Begin Slideshow

»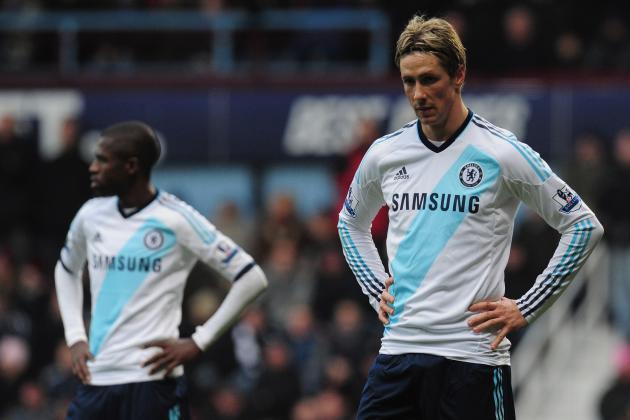 Jamie McDonald/Getty Images

Many managers coming into such a hostile environment for one of the biggest sports franchises on the planet would be a bit timid to immediately suggest that the club wasn't in good enough shape or tough enough, but Benítez did just that right out of the gate.

After six training sessions and back-to-back 0-0 English Premier League home draws against Manchester City and Fulham, the new head man told Abramovich and team technical director Michael Emenalo during a board meeting, The Daily Telegraph reported that Benítez said, "You can see the team needs to improve a bit physically."

This lack of stamina has been evident throughout the season, as Chelsea has often seemed to play pretty good football in the first half only to fall apart in the final 45 minutes.

Questioning the fitness of a bunch of high-paid, much-hyped athletes might not be politically correct, especially for the new guy, but Benítez came right out and said what many of us have been thinking.

And you have to give him some credit for that.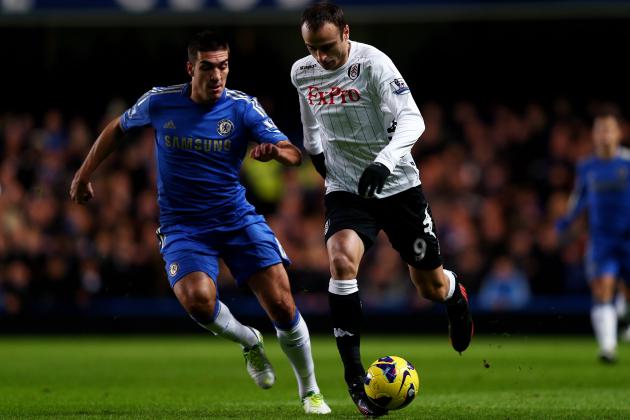 Clive Rose/Getty Images

No club in the league has played fewer players (20) than Chelsea, and Benítez recognized that and said as much in a Mail Online story.

"We had too many players playing almost every game," he said. "Eleven or 12 were playing in every game and others hadn't had too many minutes. There aren't many players here. There were 19, now 20 with Marin. They'd been playing fewer players. I'm not here to criticise, but that's the reality."

And the blame for that has to be put on Di Matteo.

No matter how much management and Fernando Torres wanted to get his chance to be the starting striker in the wake of Didier Drogba's departure, starting him every single game and running him into the ground just isn't a smart strategy.

Not loaning out Romelu Lukaku, putting Daniel Sturridge in for a start or two when he was healthy and experimenting with Victor Moses in the lone center-forward spot in the Blues usual 4-2-3-1 tactical formation would have been wiser than using the scuffling Torres every single game.

With Chelsea playing so many games—something that could obviously be seen from months out—Di Matteo would have been wise to spread the minutes and substitutions out.

One thing that has showed after his first three matches is that Benítez is not locked into the theory that the Three Musketeers line of Eden Hazard-Juan Mata-Oscar is the Blues advanced midfield of the future.

He has started Ramires (Manchester City), Ryan Bertrand (Fulham) and Moses Ashikodi (West Ham) in place of one of the three on the line, although Bertrand's start on a wing probably wasn't the wisest of decisions.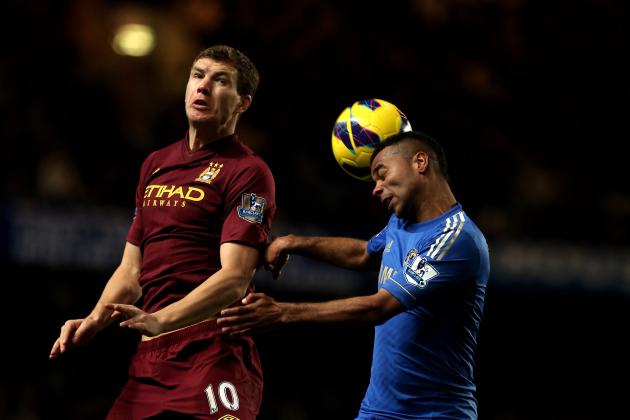 Julian Finney/Getty Images

After allowing 16 goals in Di Matteo's last seven games as Chelsea manager and going nine straight without registering a clean sheet, the Blues have allowed just three goals under Benítez's watch and registered two shutouts.

Chelsea actually went its first 243 minutes under the Spaniard's reign without conceding a goal before Carlton Cole's controversial second-half equalizer for the Hammers on Sunday, where Cole basically decided to use Branislav Ivanović as a human ladder.

Always known for its solid defense that won its first European championship in May against offensive-minded squads like Barcelona and Bayern Munich, Chelsea has played much better in the back so far under Benítez and against three pretty strong opponents.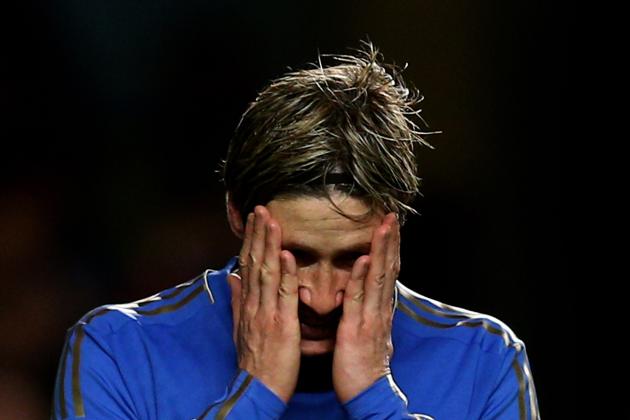 Clive Rose/Getty Images

Despite the Spanish and Liverpool connections and theory he was hired to help "fix" Fernando Torres, Benítez may just be vocal enough to tell management the club will be better off in the future without him.

Since coming to Stamford Bridge, Torres has now had four managers, and some fans have accused the 28-year-old striker of being a manager killer.

In a recent interview with The Guardian, Benítez basically said Torres—who hasn't scored in his last nine Premiership games—is not the same player he used to be, and if his current form continues, the new manager may be the guy to finally say enough is enough and go to some other options at the striker spot.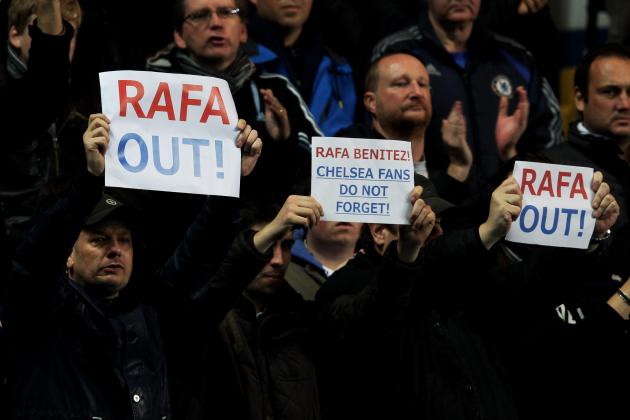 Clive Rose/Getty Images

The appointment of few, if any, managers has ever drawn as much immediate ire as Benítez's, and it seems like a bit of displaced anger.

With so much media attention and so much negativity from the blue-blooded faithful worldwide, the new Chelsea interim manager has a wonderful opportunity to prove everyone wrong.

Although the players haven't seemed to exactly warm up yet to the 52-year-old, a string of wins in the near future—the Blues next six games before Christmas are against FCN, Sunderland, two FIFA Club World Cup opponents, Leeds United and Aston Villa—would do wonders for the confidence of the team and himself.

It would also probably go a long way to quieting the angry mob, which has done everything but call for Benítez's head to be carried around on a stick through west London.

Although he hasn't won a game yet, he's only lost one and has already gotten more grief since his hire than André Villas-Boas did during his entire tenure at Stamford Bridge.

And it's important to note that Benítez thinks he can eventually win over the fans, as he said in a Daily Telegraph story recently.

"When I was at Extremadura, I replaced a manager who was very successful and at the end they loved me," he said."I went to Tenerife and had a very good relationship with the fans. Valencia was the same. Liverpool was the same. So hopefully with the success I can do the same here."

With so much wrong in the world today, being so hostile toward a sports manager who has been on the job less than two weeks seems a bit delusional, but I understand the fans unhappiness in seeing Di Matteo fired so abruptly.
But it's hard to get mad at a billionaire owner who can, and often has, bought you almost every toy your team ever wanted, although King Roman has started to catch some heat.
Now is the perfect time for all true Blues fans to give Rafa a chance.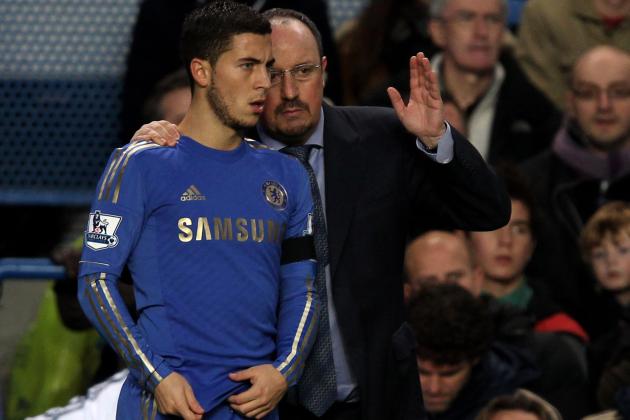 Clive Rose/Getty Images

It can't get any worse, brother.

Or can it?

Should Chelsea be the first holders to fail to make the knockout stage after Champions League play Wednesday, the mood will likely darken even more. But the club's current position in its group has had absolutely nothing to do with Benítez.

And firing Benítez anytime in the near future would make the Blues look even more schizophrenic than they already do.

Also important to note: Remember what Di Matteo did with the "interim" tag on his title last year?

And if all this isn't enough to make you see a small glimmer of light amidst all this darkness, consider that Chelsea is still in a qualifying spot in the EPL for Champions League play next season. The winter transfer market is less than a month away, and Abramovich did us all a real solid by not firing Eva Carneiro as first-team doctor.


Follow me on Twitter: @KevinStott11