Picking the Most Overrated, Underrated MLB Free Agent at Every Position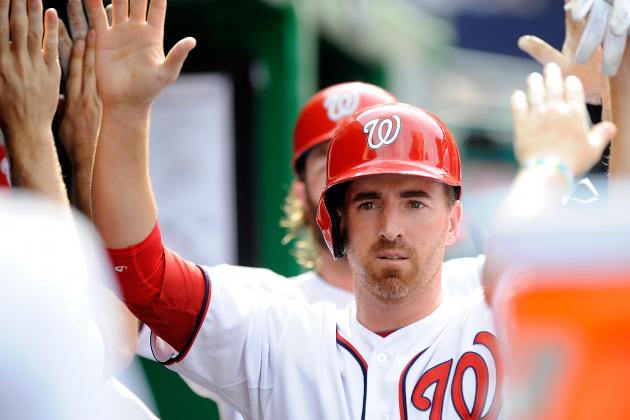 Patrick McDermott/Getty Images

The free-agent market continues to thin with winter meetings under way, as Angel Pagan, Joakim Soria, Mike Napoli, James Loney and Jason Marquis all signed on Monday.
There are plenty of options left out there though, including the top three targets on the market in Josh Hamilton, Zack Greinke and Michael Bourn.
Of the remaining crop of players who have yet to sign, here are my picks for the most overrated and most underrated at each position and the reasoning behind my selections.
Begin Slideshow

»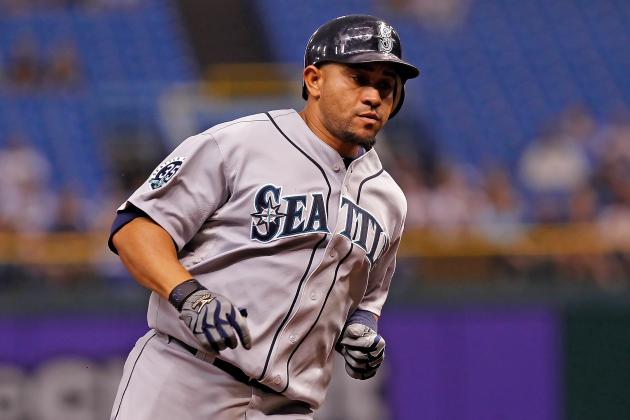 J. Meric/Getty Images

Overrated: A.J. Pierzynski
With Russell Martin and Mike Napoli signed, Pierzynski is without question the best catching option left on the free-agent market this season, and perhaps the last viable starter.
That said, he's coming off of a career year last year at the age of 35 and is unlikely to match his .278 BA, 27 HR, 77 RBI line from 2012. The combination of being the last remaining starting option and the contract-year numbers will almost ensure that he's overvalued.
Underrated: Miguel Olivo
Olivo has hit just .223 over the past two seasons, and walked just seven times last season in 323 plate appearances. But he has reached double digits in home runs in each of the past seven seasons.
He's likely headed for a backup role at this point in his career, but is capable of providing some pop off the bench and is a decent fallback option to pair with an unproven youngster or injury-prone veteran.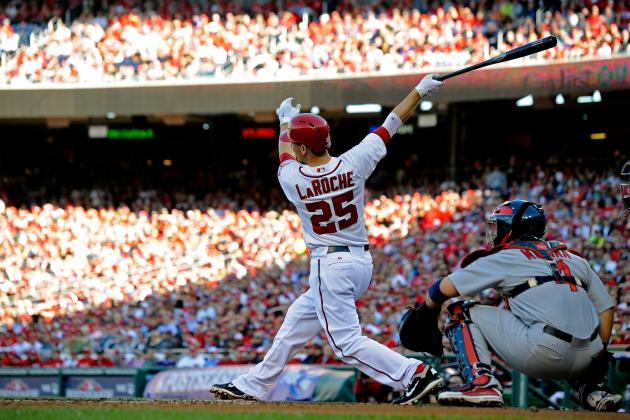 Patrick McDermott/Getty Images

Overrated: Carlos Pena
There aren't many options on the first base market this season. After making $7.25 million last offseason coming off of similar numbers to his 2012 ones, Pena is likely to be paid more than he's worth by someone.
He has good on-base skills, offers 20-plus home run power with potential for more and plays good defense. However, he's likely to hit around .200 and failed to reach 20 home runs last year, for the first time in six seasons.
Underrated: Adam LaRoche
The top first baseman on the market, LaRoche's name is rarely mentioned alongside guys like Josh Hamilton, Michael Bourn and Nick Swisher when talking about the market's top hitters.
Coming off of a .271 BA, 33 HR, 100 RBI season, and with two 100 RBI seasons in the past three years, it is clear that LaRoche is capable of being an impact run producer. At 33 years old, he could wind up being a bargain on a three-year deal.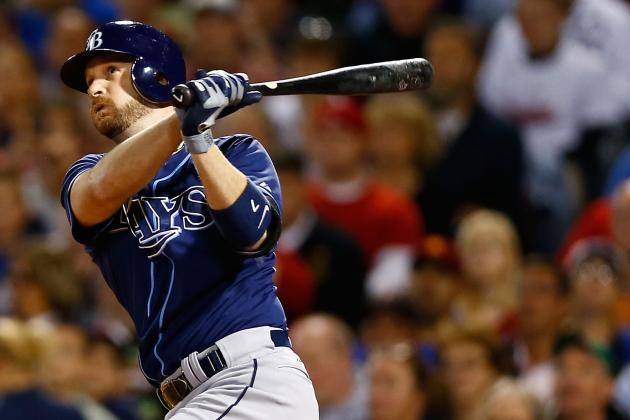 Jared Wickerham/Getty Images

Overrated: Marco Scutaro
Scutaro is the classic case of a solid veteran who uses a terrific stretch run and postseason to get a contract far in excess of what he's actually worth.
The Giants opened their wallets for Aubrey Huff after they won it all in 2010, and they appear ready to do it again with Scutaro. He hit .362 in 61 games after coming over from the Rockies, and then won NLCS MVP and drove in the winning run in the clinching game of the World Series.
Underrated: Jeff Keppinger
Long one of the best utility players in the league, Keppinger put together a solid .325 BA, 9 HR, 40 RBI over 385 at bats with the Rays last season, as he spent the bulk of his time at third base filling in for the injured Evan Longoria.
A career .288 hitter capable of holding his own at second, shortstop or third base, Keppinger is a natural second baseman and in a thin market could have a shot at a starting job.
Already flying under the radar, Keppinger suffered a small break in his right fibula falling down the stairs (h/t CBSSports). While he's not expected to miss any time because of it, it will likely keep him under the radar.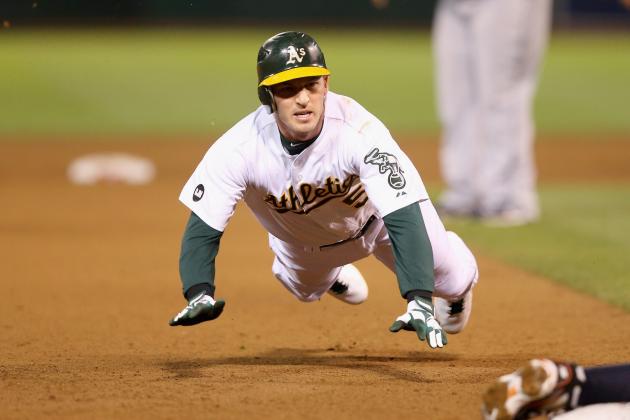 Ezra Shaw/Getty Images

Overrated: Stephen Drew
After watching the likes of Cliff Pennington, Eric Sogard, Brandon Hicks and Adam Rosales man shortstop through July, anything was bound to look like an upgrade. The .250 BA, 5 HR, 16 line Drew put up in 39 games was exactly that.
The A's declined his $10 million option, but given how thin the shortstop market is and how many teams are in need of one, he could wind up approaching that figure after all.
Underrated: Ronny Cedeno
Improperly cast as a starter in Pittsburgh, Cedeno entered the 2012 season with a .246/.286/.353 slash line for his career and showed a marked improvement with a .259/.332/.410 season as the Mets' utility infielder.
He tallied 22 RBI in just 166 at bats last year, after just 32 in 413 at bats in 2011. He he saw time at second, shortstop and third. He made $1.2 million last season, and is certainly deserving of a raise given his performance last season.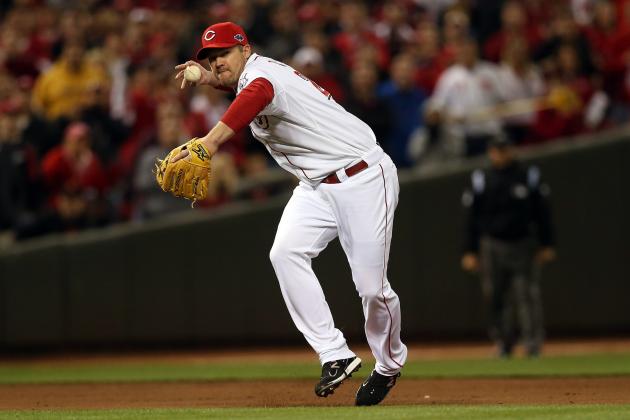 Jonathan Daniel/Getty Images

Overrated: Kevin Youkilis
He's the best option on the market at third base, but the 2012 version of Youkilis was a far cry from the three-time All-Star who was a force in the middle of the Red Sox order.
After he slumped to a .233 BA, 4 HR, 14 RBI line through 42 games last season, the Red Sox shipped Youkilis to the White Sox for a pair of prospects they no longer have. He salvaged his season to a point, finishing with 19 home runs and 60 RBI, but his .235 batting average and .745 OPS were just plain bad.
He'll get paid on name recognition and the scarcity of third base options. Whoever ends up with him will likely have a hard time getting a positive return on their investment.
Underrated: Scott Rolen
Like Youkilis, Rolen is no longer the player he once was. He'll be 38 this coming season, which is four years older than Youkilis.
Rolen hit .245 with a .716 OPS, which isn't good but isn't all that much worse than what Youkilis did. He's a superior defender and a better clubhouse presence, and he'll likely play for peanuts if he decides to come back for another season.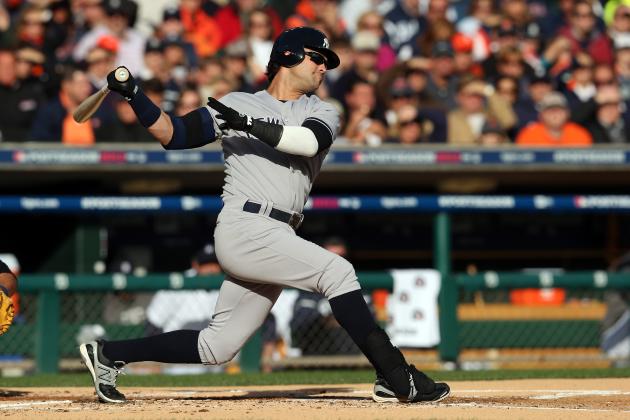 Jonathan Daniel/Getty Images

Overrated: Nick Swisher
Swisher was a solid run producer during his four seasons with the Yankees, averaging 26 home runs and 87 RBI, but he leaves the Bronx on a sour note after yet another disappointing October brought his career postseason line to .169 BA, 4 HR, 8 RBI over 46 games and 154 at bats.
Aside from Josh Hamilton, B.J. Upton and Michael Bourn, he will likely be the highest paid outfielder on the market. For a significantly smaller price, similar production could be had from guys like Cody Ross and Ryan Ludwick.
Underrated: Scott Hairston
One of the better platoon players throughout his career, Hairston continued to crush left-handed pitching in 2012 but also proved capable of putting up solid numbers over extended at bats as he hit .263 BA, 20 HR, 57 RBI in a career-high 377 at bats.
His .299 OBP indicates that he may still be best used as a platoon player, but he's one who is capable of stepping into an expanded role and continuing to put up solid numbers.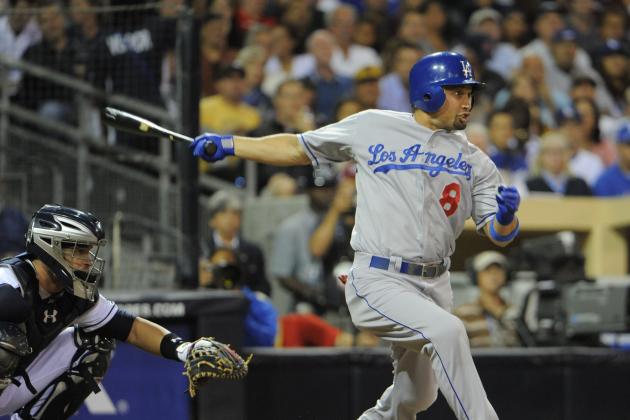 Denis Poroy/Getty Images

Overrated: Michael Bourn
Perhaps the most dynamic speed threat in all of baseball, both on the bases and in the field, Bourn is nonetheless destined to be one of the most overpaid players on the free-agent market.
He strikes out a lot for a leadoff hitter (155 times in 2012) which results in an average OBP (.348 in 2012). He'll almost certainly exceed the five-year, $75.25 million deal that B.J. Upton received. That is just too much for an essentially one-dimensional player.
Underrated: Shane Victorino
If Victorino had been a free agent at the end of the 2011 season, when he hit .279 BA, 17 HR, 61 RBI with a league-best 16 triples and a 5.2 WAR, he likely would have been on pace to earn at least Upton money.
Instead, he struggled through one of the worst seasons of his career last year as his OPS dropped from .847 in 2011 to just .704 last season. Still just 32, Victorino is a prime candidate to rebound. While he won't be dirt cheap, he is as good a bet as anyone to wind up being a bargain.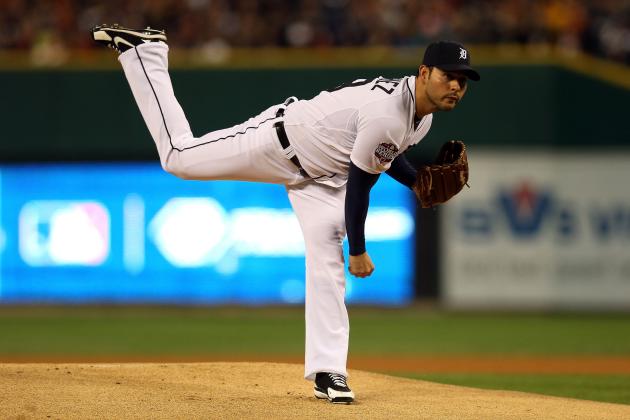 Jonathan Daniel/Getty Images

Overrated: Anibal Sanchez
Sanchez made the most of his deadline trade from the Marlins to the Tigers, putting up a 3.74 ERA in 12 starts post-trade before allowing just four runs and 14 hits in 20.1 innings of work in three postseason starts for a 1.77 ERA.
He's always been a solid pitcher, with a 3.75 career ERA. But he is reportedly seeking a six-year, $90 million deal, and perhaps even more, according to a tweet from Jon Heyman. In a pitching market thin on top flight guys, he may well get it too.
Underrated: Shaun Marcum
Acquired from the Blue Jays prior to the 2011 season, Marcum went 20-11 with a 3.60 ERA in 54 starts with the Brewers over the past two seasons.
Arm problems limited him to just 21 starts last season, as he missed all of July and most of August, but he returned for eight starts to close out the season and pitched well. There is certainly some injury risk; he did miss all of the 2009 season with Tommy John surgery.
However, he made 31 starts in 2010 and 33 starts in 2011 and when healthy he has frontline starter potential. The red flags will be enough to drive his price down, though, and he could wind up as one of the top performers of the class.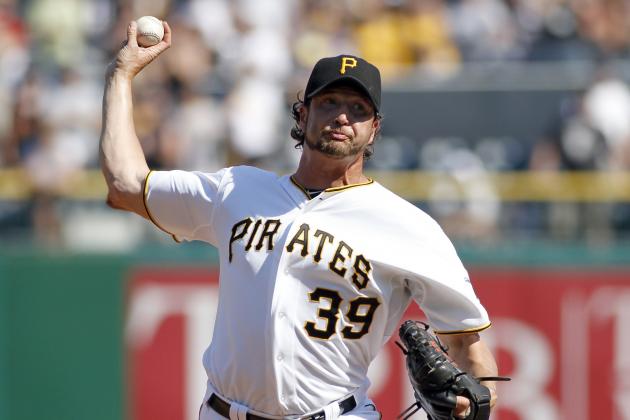 Justin K. Aller/Getty Images

Overrated: Matt Capps
Aside from his 42-save, 2.47 ERA season in 2010, Capps has never really had any business closing games.
He blew nine saves in 2011 and spent much of 2012 in a setup role, but he will likely command more money than most based strictly on his experience closing games.
Underrated: Jason Grilli
While he's by no means underrated in the baseball world, and is likely to cash in with a multi-year deal this winter, not many people outside of Pittsburgh know just how good Grilli was last season.
In 64 appearances, the 35-year-old had a 2.91 ERA, 1.142 WHIP and an Aroldis Chapman-like 13.8 K/9. He was a journeyman reliever before landing in Pittsburgh in 2011, and he has seemingly figured something out—he's been one of the game's best late-inning guys for the past two seasons.