West Ham vs. Liverpool: 6 Key Battles to Watch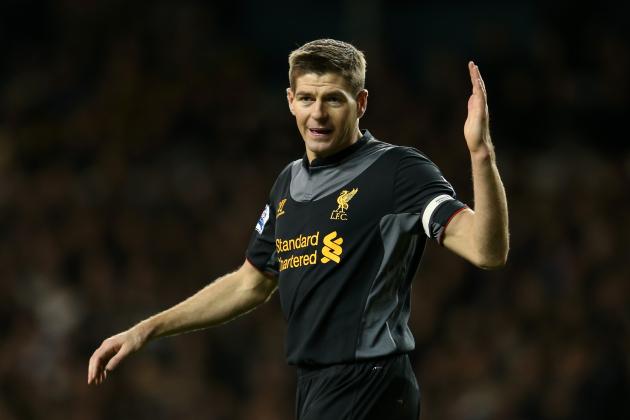 Julian Finney/Getty Images

The last time that West Ham hosted Liverpool, they defeated the Reds 3-0.
However, despite the Hammers' most recent home win against the Reds, they were beaten 3-1 at Anfield later in 2010-11 thanks to Glen Johnson, Dirk Kuyt and Maxi Rodriguez. Although two of those veterans who always managed to get goals when needed are gone, let's not forget Steven Gerrard's history as a Hammers destroyer.
If the Reds can manage to take all three points at home, they will be level on points with West Ham in the English Premier League table at 22 and potentially move up to eighth place.
It is sure to be a hard-fought battle.
Sam Allardyce's squad are expected to be riding their victory wave from the Chelsea match all the way, while Liverpool have recovered from their loss to Tottenham with two straight victories.
Upton Park will be rocking as the Reds come looking to make the most of their December schedule. Defeating West Ham at home is the next step in making sure they fight their way back up the table before the January transfer window.
Begin Slideshow

»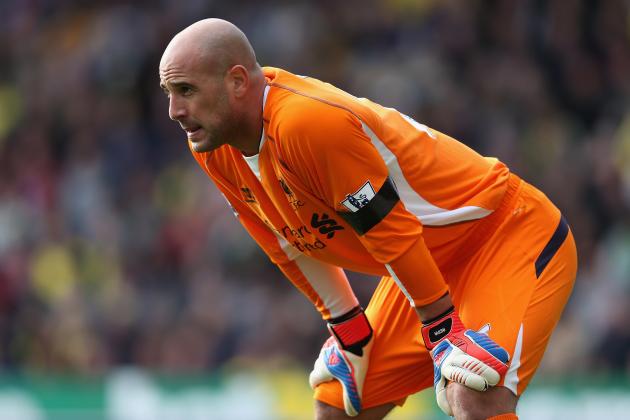 Julian Finney/Getty Images

This is one of the most frustrating matchups for Liverpool fans. Pepe Reina has grown increasingly bound for mistakes when you least expect it.
If the Spaniard can keep his cool and his head down throughout the match, it is sure to go off without incident.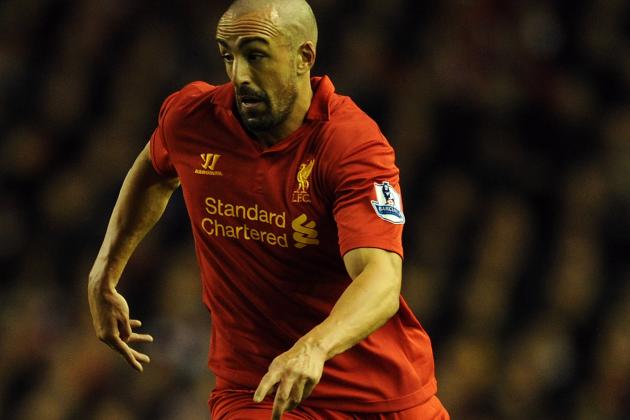 Chris Brunskill/Getty Images

Jose Enrique joined Liverpool from Newcastle United with every intention of becoming the permanent left-back for the club.
However, he has been transformed from left full-back to left-winger, much like Gareth Bale under Harry Redknapp. The Spaniard has been a major creative boost to the attack since his transition and is expected to make life hell for Guy Demel.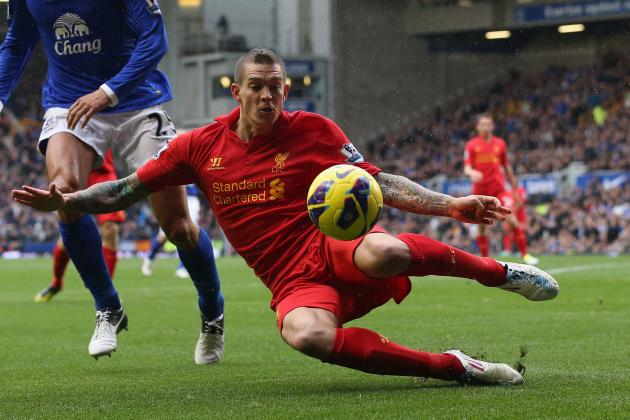 Clive Brunskill/Getty Images

Carlton Cole's long fight back to form looks to finally have come to fruition with his goal against Chelsea. In fact, the 29-year-old veteran looked lively and up for it in last weekend's thrilling clash at Upton Park.
He will have to be on that same vein of form again this week as he takes on another world-class defense anchored this time by Daniel Agger.
The Danish national team captain is one of the best central defenders in the English Premier League. It is certain to be a physical battle all night long between both players, and only one can survive.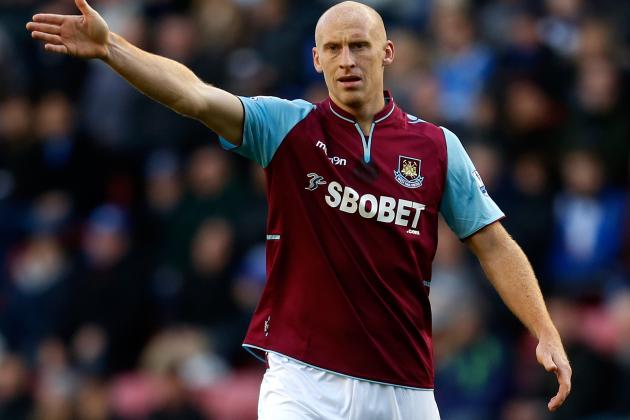 Paul Thomas/Getty Images

West Ham have been strong this season, but they still need to be interested in whom the Reds send out to lead the line in the absence of Luis Suarez.
James Collins is likely to face off against either Samed Yesil or Adam Morgan, and it is certain to be an interesting night.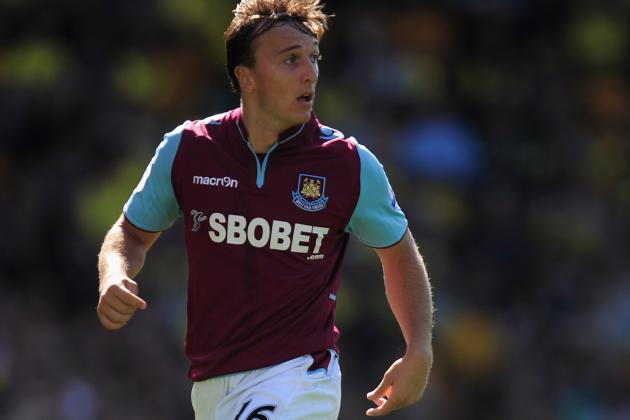 Jamie McDonald/Getty Images

The return of Lucas Leiva has also resulted in a shift in the positioning of Steven Gerrard slightly more wide right. Some of his greatest attacking days during the beginning seasons of his Liverpool first-team life were seen on that side of the pitch.
Gerrard will most likely be matched with West Ham's Mark Noble. The two are sure to put on a fine display and will more than likely have a heavy tackle or two on each other in the process.
Both are equally entitled to making a run at goal as well as defending and should make for a great display.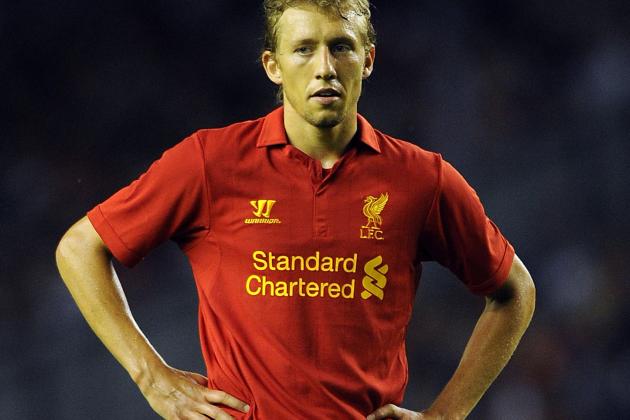 Chris Brunskill/Getty Images

Leiva is finally back in action for Liverpool after a year of injury frustrations. The Brazilian is set to become a key part of Brendan Rodgers' plan for the club going forward.
He maintains his composure better in the holding role and does not give away possessions as cheaply as Joe Allen did during Leiva's absence. Additionally, Lucas tracks back and puts in a tackle when needed, almost always winning the ball.
The talented returning star will have a tough matchup with West Ham midfielder leader Kevin Nolan. The forward-thinking yet tough central midfielder will be box-to-box all night, and Lucas will have to be on the top of his game to keep him in check.