Why Andy Reid to Dallas Cowboys Would Be Absolutely Disastrous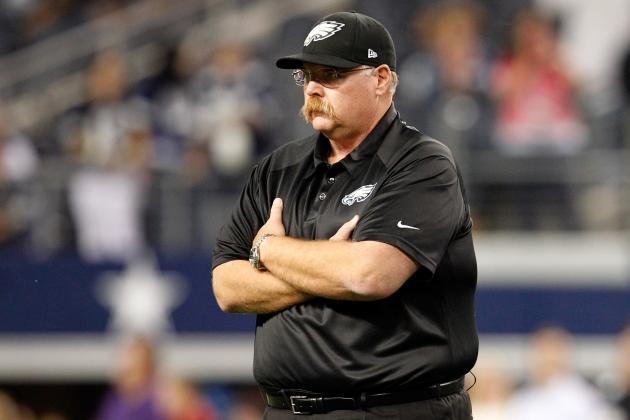 Tom Pennington/Getty Images

As reported by Mike Florio from NBC Sports, Andy Reid could be taking his talents to the Dallas Cowboys this offseason.
Wait, what?
That's right. Andy Reid, coaching his longtime rival, the Dallas Cowboys.
Naturally, a few things would need to take place for this to occur. First, the Philadelphia Eagles would need to fire Reid. Considering the Eagles sit at 3-9 right now, that seems to be a given.
Additionally, Jason Garrett would have to be let go by Jerry Jones. This is a distinct possibility, but surely not a guarantee. At this point, it looks like Garrett needs a playoff berth to save his job.
Regardless of how it would happen, Andy Reid to the Dallas Cowboys is not just a poor idea, it's a horrendous one.
And here's why.
Begin Slideshow

»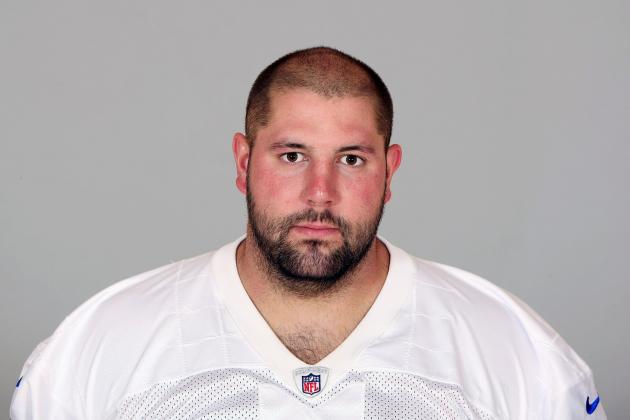 Handout/Getty Images

Take a long look at this mug shot of Doug Free. Does this look like the face of a man who is ready to block the oncoming savages that play defensive end across the NFL?
Of course not.
Free's on-field performance this season has depicted exactly what the mug shot suggests: uninspired, sullen and depressing football.
It's this type of football that has become a staple of the Cowboys offensive line in recent years.
So, where exactly am I going with this?
Andy Reid has recently struggled in Philadelphia due in large part to a shoddy offensive line. Just ask Michael Vick how fun the pass-first style offense has been with no protection.
But if Reid would change scenery by going to Dallas, his offensive line play wouldn't get any better. In fact, it could be worse.
That's not going to solve anyone's problems.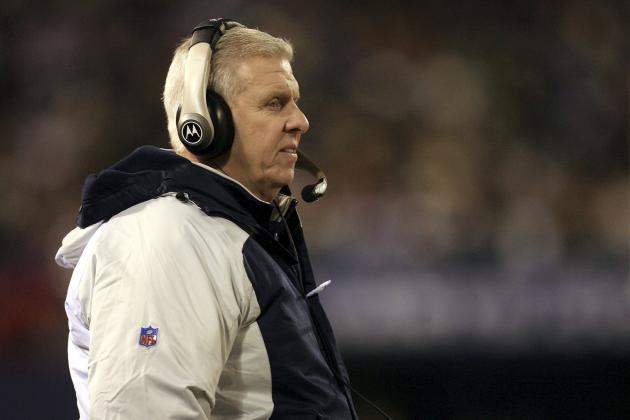 Michael Heiman/Getty Images

If recent history has taught us anything, it's that the Cowboys need a coach with a strong personality to succeed under Jerry Jones.
Bill Parcells was the most recent coach of the Jerry Jones era to show a semblance of taking the Cowboys where they needed to be.
The Dave Campo, Wade Phillips and now Jason Garrett experiments all seemingly missed their mark.
So while Andy Reid is concerned about developing lasting relationships with all of his players, he's not quite the strong personality that the Cowboys need at the helm in order to bring home a Lombardi Trophy.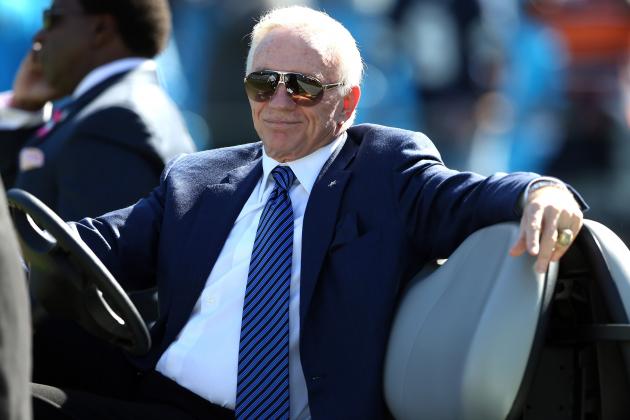 Streeter Lecka/Getty Images

While we are on the topic of Jerry Jones, let's talk about his all-encompassing presence.
You see, Jerry is one of two owners in the league who also assume the responsibility of a general manager. It's Jerry, not the head coach, who makes the final call on personnel decisions.
Andy Reid is used to making the calls with regard to personnel, and under Jones, that just won't fly.
Not sure how that would fly with Andy either—making this whole idea pretty foolish.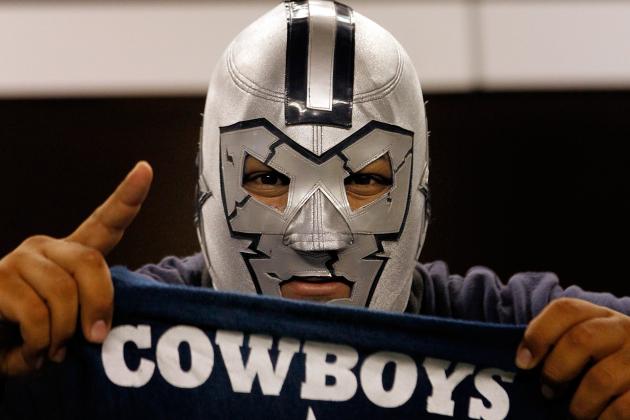 Tom Pennington/Getty Images

The truth about Cowboys fans is simple: they hate the Eagles.
In years when the Cowboys fail to meet expectations, part of the season can still be salvaged if the Eagles perform worse (2012 season).
But Andy Reid is more than just an Eagles coach. He's been their head coach for 14 years. He's been the Cowboys' poster child for scorn for 14 years. And worse, he's done a pretty darn good job of beating the Cowboys for 14 years.
Andy Reid on the Cowboys sideline would be like a cheetah caring for a baby monkey after killing its mother. Just awkward.