MLS Playoffs 2012: Highs and Lows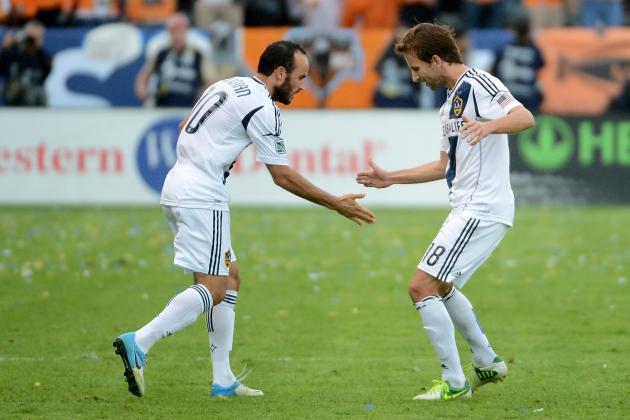 Harry How/Getty Images

The MLS playoffs were absolutely fantastic this year with plot line after plot line in each series.
Both conferences featured some outstanding play in both the conference semifinals and finals, and the MLS Cup final on Saturday was a terrific game as well.
Here are some of the highs and lows from this year's playoff run.
Begin Slideshow

»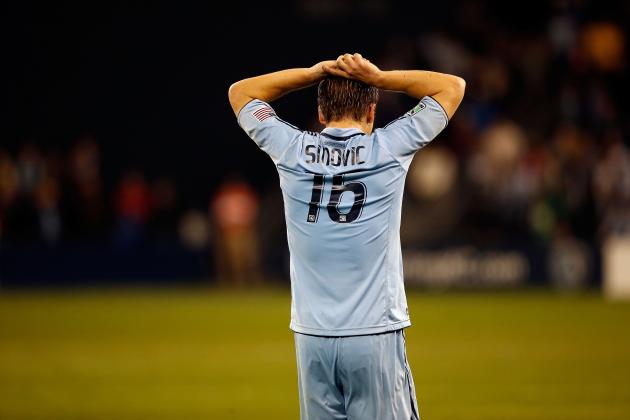 Jamie Squire/Getty Images

After a spectacular regular season in which they only allowed 27 goals in 34 games (less than half the total of several other teams in the league) and won the Eastern Conference by five points, Sporting Kansas City was unceremoniously dumped out of the playoffs in the conference semifinals.
Losing 2-0 in the first leg away to Houston, Sporting K.C. was poor in front of goal on the return leg in a 1-0 win that led to them losing 2-1 on aggregate.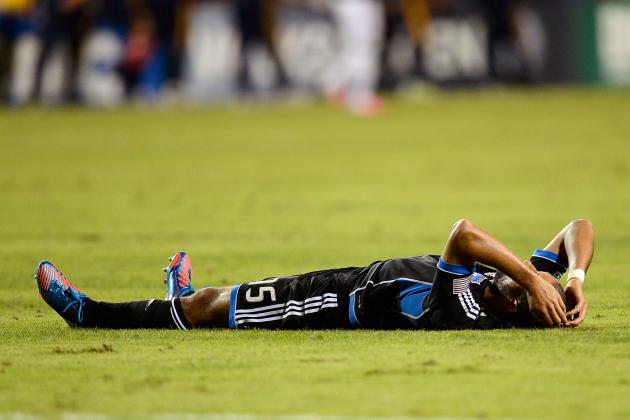 Thearon W. Henderson/Getty Images

After winning the Western Conference and the Supporters' Shield going away as the best regular-season team based on points, the San Jose Earthquakes were knocked out in their conference semifinals.
After the Earthquakes averaged 1.94 goals per game in the regular season, the LA Galaxy made them look positively pedestrian, holding San Jose to a single goal in each leg of the series.
The Earthquakes attacking trio of Chris Wondolowski, Steven Lenhart and Alan Gordon, who finished the regular season with a combined 50 goals, was effectively neutralized by LA's defense.
The Earthquakes fought all year for respect, but, in the end, their playoff run certainly didn't help.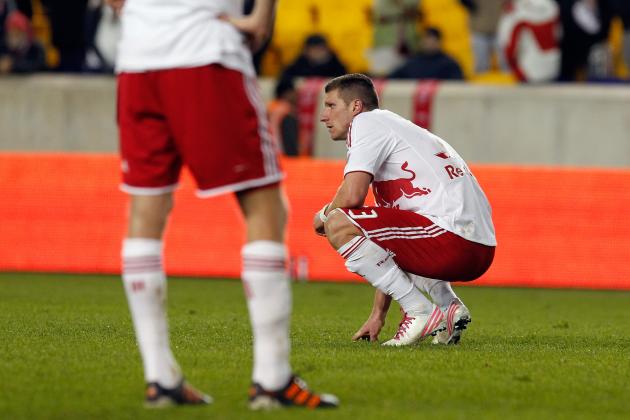 Mike Stobe/Getty Images

Late in the second leg of the New York Red Bulls' playoff game against D.C. United, with the series tied at a goal apiece, Kenny Cooper was taken down in the area by United goalkeeper Bill Hamid.
Hamid was red-carded and Cooper stepped up to the spot with a chance to give his team the lead with only 20 minutes left in the series.
Cooper actually converted the initial penalty, but because of his odd stutter-step approach, Cooper inadvertently drew several of his teammates into the penalty area before the ball was struck.
He was forced to retake the penalty and missed his second attempt.
Less than 20 minutes later, D.C. found a late goal and won the series.
There won't be too many, if any, New York Red Bulls fans that will be sad if Rafa Marquez leaves New York in the offseason.
After a 2011 playoffs that saw Marquez get himself suspended for throwing a ball at a Galaxy player after the final whistle of the first leg (and then embarrassingly throwing himself to the ground pretending to be head-butted), Marquez made the same mistake in 2012.
In the 75th minute of the New York-D.C. United series, with the score tied, New York up a man and applying serious pressure to D.C.'s goal, Marquez was sent off again.
It was a silly foul from the man who has done little in New York other than create controversy.
The sending off put D.C. back at even numbers with New York, and United found the winner just 13 minutes later to knock New York out of the playoffs.
Mike Stobe/Getty Images

Thierry Henry—who finally looked to fulfill his potential this season for the Red Bulls with 15 regular-season goals—went scoreless in the playoffs just when New York needed him most.
Perhaps most frustrating was the way Henry reacted to his teammates during both playoff games, seemingly flabbergasted and bewildered at every decision, pass and run they made.
If Henry thinks MLS is beneath him, he should go back to Europe and stop wasting New York fans' time.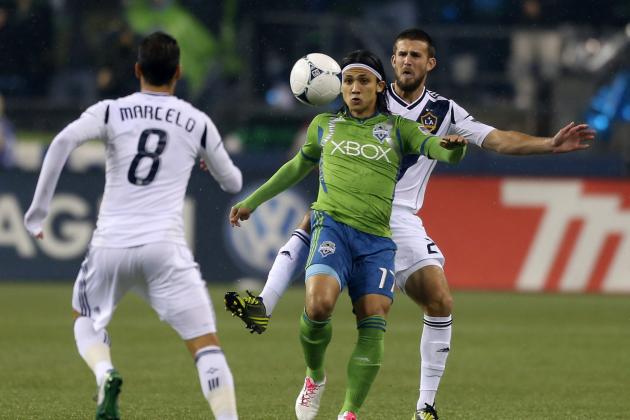 Otto Greule Jr/Getty Images

Fredy Montero has scored 47 career goals for the Seattle Sounders and is the franchise leaders in goals scored.
His total goals scored in 10 playoff games? Zero.
D.C. right-back Andy Najar, in the first leg of the D.C. United-New York Red Bulls series, tripped Joel Lindpere and received a yellow card.
Then, while being carded, Najar, in an act of madness, threw the ball at the referee and received a second caution to be sent off.
Najar then missed the second leg of the series against New York and was suspended an additional two games by the league, thereby missing the entire series against the Houston Dynamo.
Prior to being red carded in the second leg of D.C.'s series against the New York Red Bulls, D.C. United goalkeeper had already had a night to forget.
In the first leg of their series, Hamid comically scored an own goal after he failed to catch a very routine ball inside his six-yard box.
Nick Rimando's performance in the first leg of the Seattle-Real Salt Lake series was nothing short of spectacular.
Even more impressive was the fact that Rimando played the last half hour of the game with a broken nose after a nasty collision with teammate Kyle Beckerman.
A nod to Seattle goalkeeper Michael Gspurning, who was also excellent in the series.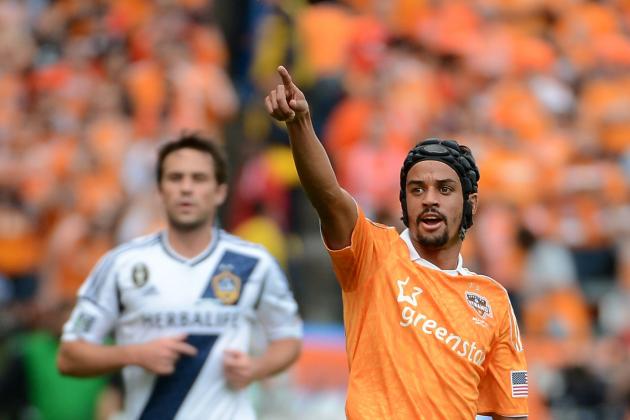 Harry How/Getty Images

No one gave the Dynamo much credit headed into the playoffs (myself included).
After losing Geoff Cameron midseason and barely squeaking into the playoffs, not much was expected.
However, the Dynamo made the most of their playoff experience, several excellent individual performances and great coaching from Dominic Kinnear to beat Chicago on the road, No. 1 seed Sporting Kansas City and an excellent D.C. United squad to make it back to the MLS Cup.
Will Bruin, in only his sophomore season in MLS, not only had a fantastic season, but capped it off with an amazing playoff run.
In the 2012 MLS playoffs, Bruin scored an impressive four goals and was a big reason the Dynamo had the run they did.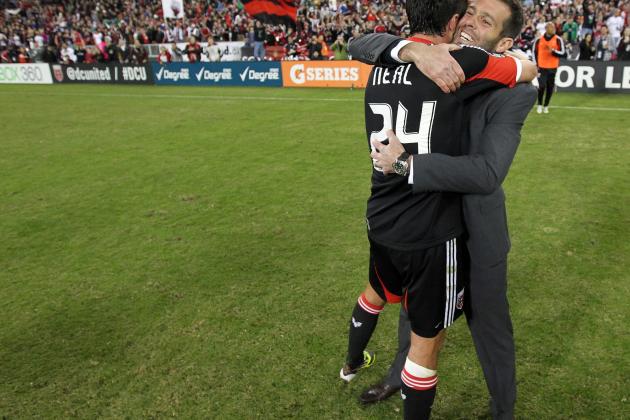 Ned Dishman/Getty Images

There's no doubt that D.C. United fans have to be disappointed their team didn't make it to the 2012 MLS Cup, but they still gave a very good account of themselves.
Despite being hit by a horrible rash of injuries to key players like Chris Pontius and Dwayne De Rosario, D.C. still played very well to win their series against the Red Bulls and fought well in their series against Houston.
Houston were very lucky in the first leg not to have Andre Hainault sent off, and if that had happened (as it should have), D.C. would have been in the driver's seat in that series.
Nick DeLeon, a rookie out of the University of Louisville, had an outstanding rookie season for D.C. United and was a big part of their playoff run.
DeLeon had the 88th-minute game-winner against the New York Red Bulls in the conference semifinals and scored the opener in the D.C.-Houston series.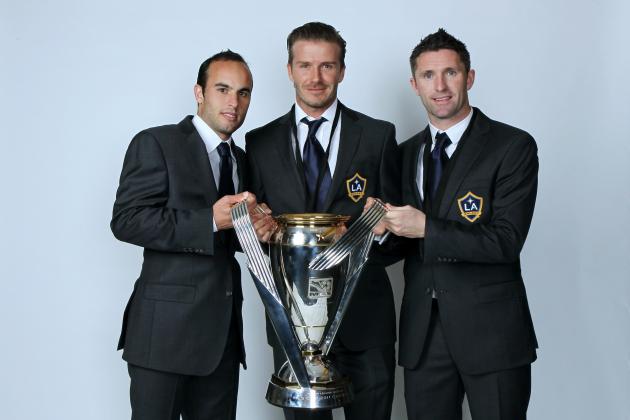 Jeff Gross/Getty Images

Robbie Keane, Landon Donovan and David Beckham all had very good performances in the 2012 MLS playoffs, with Keane and Donovan providing the offensive firepower and Beckham lying deep as the team's playmaker.
Considering the poor performances of many of the league's designated players, both in the playoffs and the regular season, LA's trio deserves a special nod.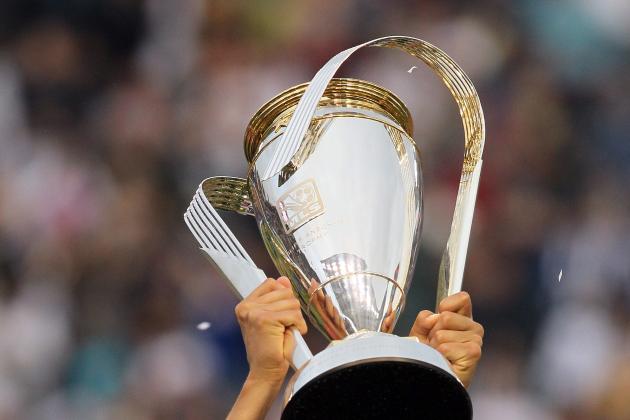 Victor Decolongon/Getty Images

Other than a shaky game in the second leg of LA's series against Seattle, Omar Gonzalez was fantastic in this year's playoffs.
In addition to winning Saturday night's MLS Cup Player of the Game award, Gonzalez' mid-season return from injury was key to L.A.'s turnaround after a poor start to the season.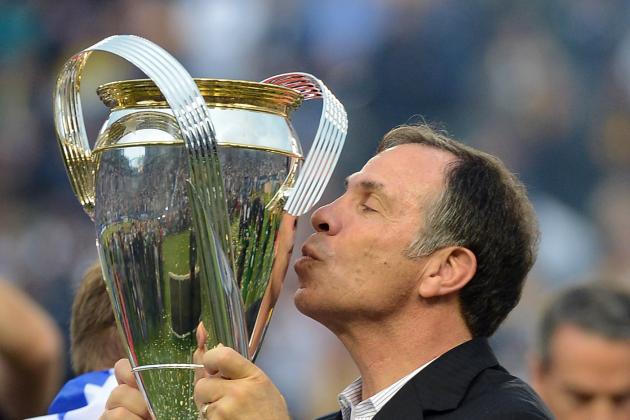 Harry How/Getty Images

Bruce Arena must be given credit for two things.
First, his man-management of L.A.'s star-studded lineup was excellent. While many might think it is easy to win with a talented team, many, such as former New York Red Bulls manager Hans Backe, have found differently.
Arena managed to get a maximum effort from all of L.A.'s designated players and L.A. seemed largely absent of the us-and-them division between DPs and non-DPs that some other teams struggled with.
Secondly, with L.A.'s win on Saturday, Arena became the winningest coach in MLS history with four MLS Cup wins in his career.
Follow me on Twitter @AmerTouchline
Follow me on Facebook www.facebook.com/AmericanTouchline