Power Ranking NFL Rookie Quarterbacks Heading into Week 14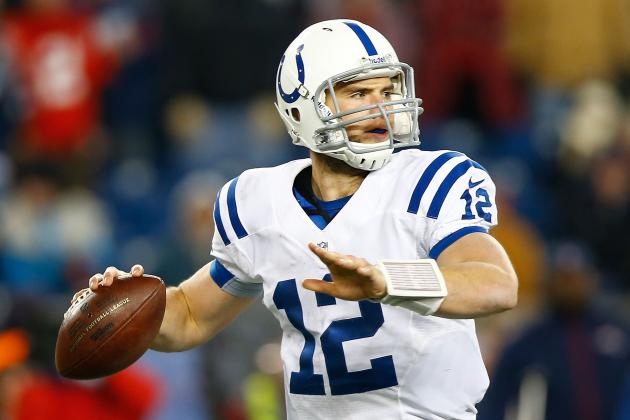 Jared Wickerham/Getty Images

Week 13 continued to prove just how impressive this year's rookie crop of NFL quarterbacks truly is.
Andrew Luck and Russell Wilson both led game-winning drives and Robert Griffin III continued to be, well, RG3.
Still, the leaders are clearly distancing themselves from the pack.
So, which rookie quarterback is the best heading into Week 14?

Let's factor in records, statistics, fourth-quarter comebacks and everything in between.
Begin Slideshow

»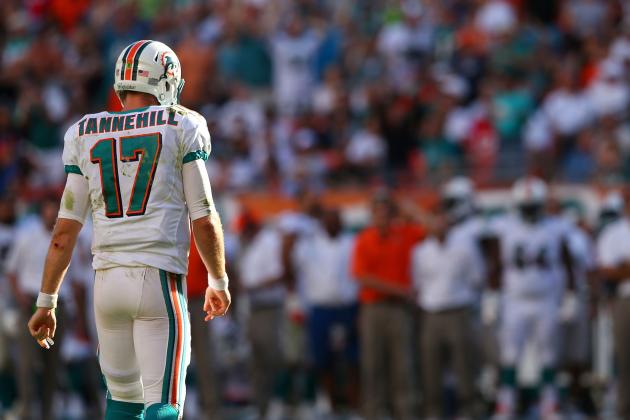 Mike Ehrmann/Getty Images

Stats: 210 completions, 57.9 completion percentage, 2,559 yards, seven touchdowns, 12 interceptions
Ryan Tannehill has had moments of brilliance in what has otherwise been an average season.
Tannehill has a strong and accurate arm, but his overall progression seems to have stalled in recent weeks. He has just three touchdowns in the last six games and has thrown for less than 200 yards in two of the last three weeks.
The Miami Dolphins have now dropped four out of five games and are seemingly dead in the water in the AFC playoff picture.
Though his team is devoid of elite wide receivers, but Tannehill needs to regain the momentum he built up early in the season and show some progression heading into 2013.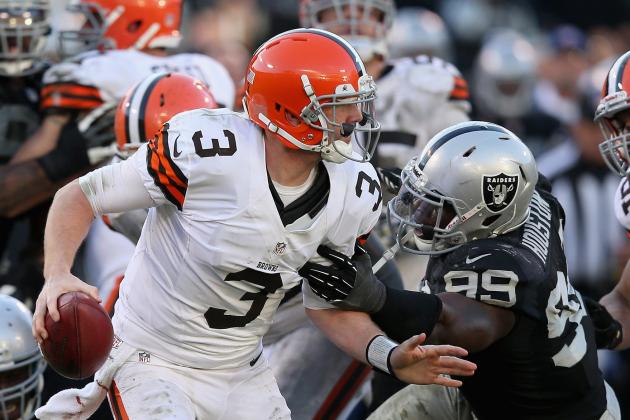 Ezra Shaw/Getty Images

Stats: 247 completions, 57.0 completion percentage, 2,820 Yards, 13 touchdowns, 15 interceptions
The Cleveland Browns have far too much talent to sit at 4-8 on the season.
Are they the best 4-8 team in the league? Unfortunately not, as that unfortunate distinction goes to the Detroit Lions. Nonetheless, the future looks bright with the way Brandon Weeden played in Week 13.
Against the Oakland Raiders, Weeden completed 25-of-36 passes for 364 yards and a touchdown. His two interceptions were a setback, but Weeden looked strong in the pocket and delivered accurate throws to all areas of the field.
Weeden needs to develop better consistency (he has thrown for 250-plus yards in back-to-back games only once all season), but Week 13 was a strong showing.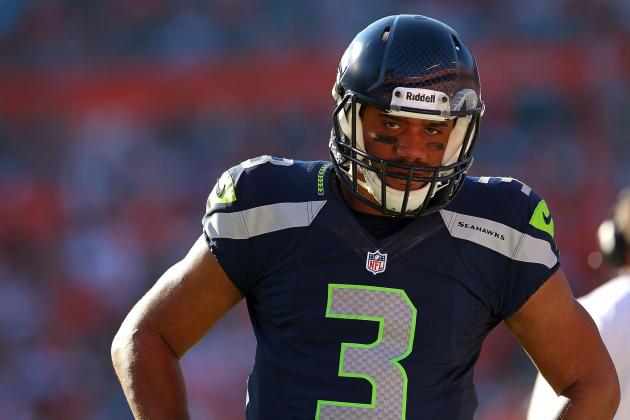 Mike Ehrmann/Getty Images

Stats: 201 completions, 63.4 completion percentage, 2,344 yards, 19 touchdowns, eight interceptions
Could Russell Wilson possibly have looked more impressive in Week 13 against the Chicago Bears?
Wilson led a game-winning touchdown drive in overtime for his Seattle Seahawks and showed the type of poise that few rookies are able to grasp.
Wilson's statistics have been underwhelming compared to the top two signal-callers on this list, but he has done a good job managing the Seahawks offense, keeping his team firmly in NFC playoff contention.
Wilson has also shown constant signs of improvement. He has not thrown an interception in five games and has led Seattle to wins in three of its last four games.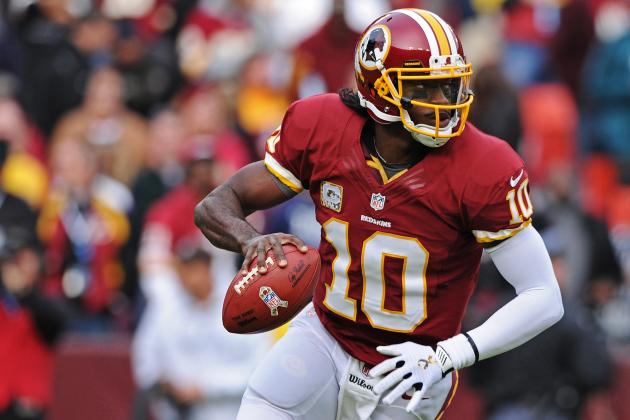 Patrick Smith/Getty Images

Stats: 218 completions, 67.4 completion percentage, 2,660 yards, 17 touchdowns, four interceptions
Robert Griffin III started the season as the leader of the rookie quarterbacks and his play has remained superb as the year has progressed.
While (spoiler alert) Andrew Luck's fourth-quarter prowess may have propelled him to the top of the power rankings, Griffin remains a close second.
His Week 13 performance in a hard fought 17-16 victory over division rival New York showed that he can win the close, must-win ball games. He finished the game completing 13-of-21 passes for 163 yards and a touchdown, while rushing for another 73 yards.
Not the greatest of numbers, but good enough to win.
The Redskins remain in the NFC East race and RG3 remains a Rookie of the Year contender.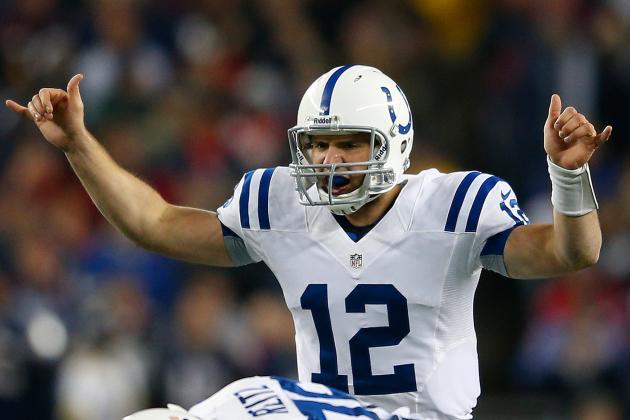 Jim Rogash/Getty Images

Stats: 279 completions, 55.5 completion percentage, 3,596 yards, 17 touchdowns, 16 interceptions
An improbable fourth-quarter comeback in Week 13 against the Detroit Lions was just the latest example of the clutch gene that Indianapolis Colts rookie Andrew Luck clearly possesses.
He has made a living this season out of bringing the Colts back late in games and giving them a chance to win. Now, Indy sits at 8-4 on the year and is set up nicely to secure an AFC Wild Card spot.
Luck has made some head-scratching mistakes, but he has largely lived up to the incredible hype that followed him out of Stanford.
As it now stands, the new face of the Colts franchise is the front-runner for Rookie of the Year.