NBA Rookie Power Rankings: First Month Edition
Bruce Bennett/Getty Images

The NBA season is barely a month old, and so in a lot of ways, it is premature to measure the progress of this year's rookie class.
That being said, there are some trends that have emerged.
While most rookies are still trying to find their niche with their new teams, some have surprised and are even becoming leaders on their teams.
So without further ado, here are the top 10 rookies after a month of play.
Begin Slideshow

»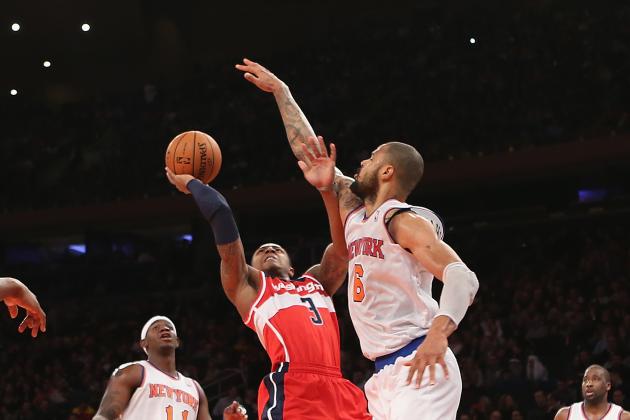 Bruce Bennett/Getty Images

Much like Dion Waiters, Bradley Beal has struggled with the absence of his team's point guard.
Unlike Waiters, Beal hasn't always risen to the occasion.
In a lot of ways, the absence of Kyrie Irving has been a blessing for Waiters, allowing him to dominate the ball offensively. Beal, however, is much better at being set up, so the lack of a pass-first point guard has been glaring.
His shot selection has been atrocious (33.6 percent shooting from the field), and he has struggled with the ball (more turnovers than assists per game). But at times, you see glimpses of his potential such as his 13-point, 10-rebound night in a close loss to Charlotte.
Beal will eventually be pretty good; just not necessarily yet.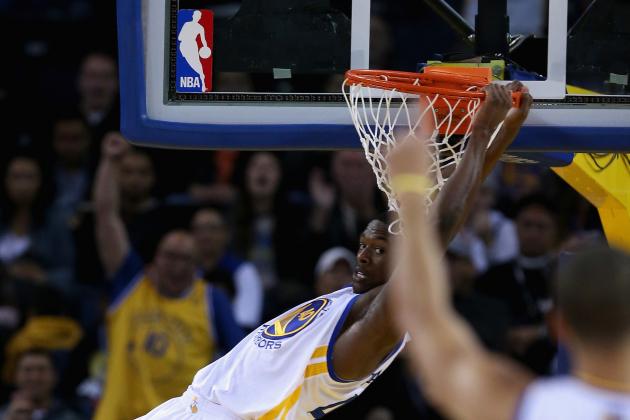 Ezra Shaw/Getty Images

Harrison Barnes has been pretty much what we thought he would be coming out of college. He is a very good perimeter shooter (35 percent from three-point range), he doesn't take a ton of bad shots (46 percent from the field) and he sometimes struggles to create his own shot.
That being said, his rebounding has been better than advertised (three double-doubles so far), and he is making very few mistakes with the ball (1.4 turnovers per game).
More than anything, the only problem you can have with Barnes' game so far is that he hasn't been too aggressive, but on a team with some very good perimeter players (Steph Curry, Klay Thompson), that can be forgiven.
What fans would like to see from Barnes is a little more consistency and perhaps a few more shots. He is a lottery pick with plenty of offensive potential; it would be nice to see that on a regular basis.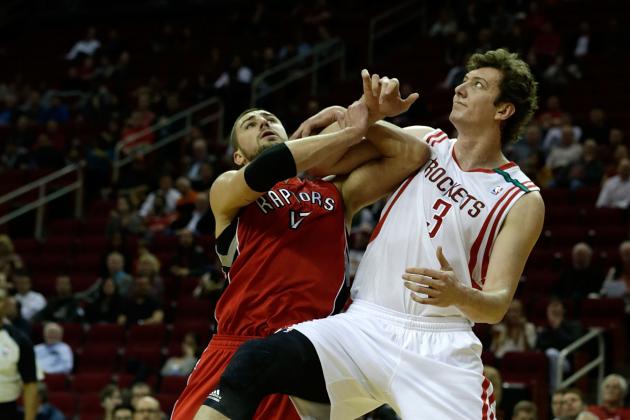 Scott Halleran/Getty Images

When you think of your typical European born-and-bred basketball players, Jonas Valanciunas is not the type of player that comes to mind.
Whereas Euro players tend to be viewed (unfairly at times) as soft and finesse-like, Valanciunas is a defensive-minded player that likes to get physical.
In fact, Valanciunas is perhaps the most physical player on the Raptors squad this year.
What you have to like about Valanciunas is that although he lacks the physical strength to challenge every shot, he still tries to challenge every shot. As a result, you will see him being poster-ized on occasion because he wants to get in there at all times.
So far, his defensive aggressiveness has been a mixed bag for the Raptors. Sure, he has 1.3 blocks per game, but he also has 3.1 personal fouls per contest.
His offensive game has been a bit more hit and miss. Take his last five games, for example. He scored 22, 12, eight, two and seven points respectively.
He also needs to work on his positioning when it comes to rebounding. On the season, he is averaging 5.7 rebounds per game despite playing over 24 minutes.
But he shows a lot of potential, and that is what the Raptors need right now.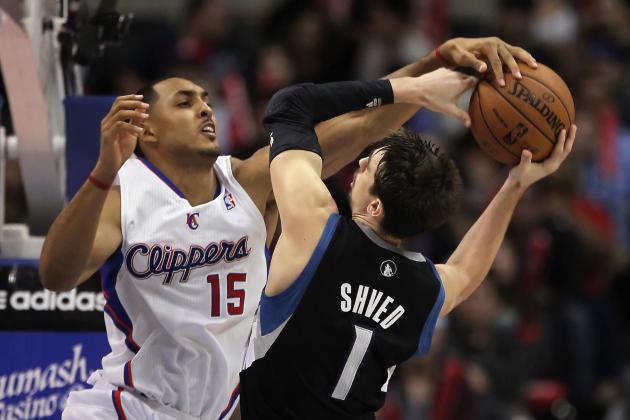 Jeff Gross/Getty Images

When Ricky Rubio got hurt last year and it was understood that he would miss a substantial portion of this year as well, Minnesota Timberwolves fans tempered their expectations for this year.
Add to that the early-season injury to Kevin Love, and it was safe to say that panic could have easily set in.
One of the reasons that Minnesota has remained a fringe playoff team has been the play of rookie Alexey Shved.
Shved has been a nice spark plug off of the bench for the Wolves, scoring over 10 per game mixed with close to four assists per game.
It is not out of the question to see Shved eventually become the starting shooting guard for this squad given the lack of production from Malcolm Lee.
Shved needs to improve his shooting, as he is currently hitting less than 39 percent from the field.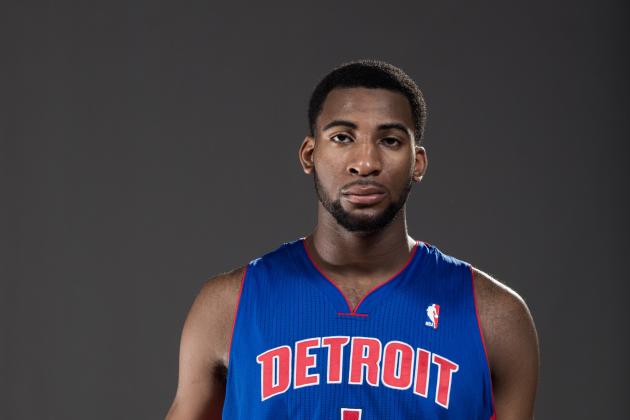 Nick Laham/Getty Images

Andre Drummond was supposed to be a project that would contribute only minimally this year.
So much for the plan.
Drummond has been a beast for Detroit, scoring about six points and six boards in only about 16 minutes of play.
He already is perhaps the team's best shot-blocking threat, chipping in with just over a block per game.
The Pistons faithful are already calling for more minutes for the exciting youngster who is sure to be in the starting lineup before the season ends.
He really is the future for this team.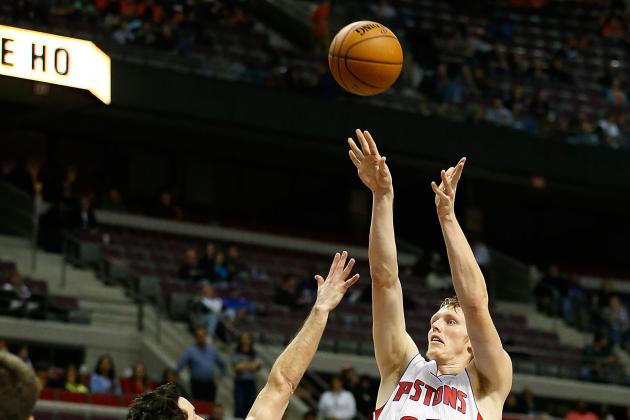 Gregory Shamus/Getty Images

Kyle Singler has been quite the pleasant surprise for Detroit.
After spending last year playing overseas, Singler has burst on the scene for the Pistons, displaying tremendous energy and determination. Singler is the type of player that Pistons fans love. He works hard and never takes a play off.
To top it off, Singler is shooting the lights out, draining 51 percent from the field and 44 percent from three-point range.
He has ridden his early-season success right into the starting lineup, pushing Rodney Stuckey from the starting shooting guard spot.
The Pistons still aren't winning on a regular basis, but Singler has certainly made them a better team.
Ezra Shaw/Getty Images

It is tough to find anything wrong with Dion Waiters' game. Sure, he sometimes shows bad judgement in his shot selection and turnovers are always going to be an issue with a guy with his style of play, but Waiters has been pretty impressive.
One of the reasons why Waiters' field-goal percentage is flagging (36 percent from the field) is due to the fact that Kyrie Irving is hurt and Waiters is having to take on a much bigger role with the team. We saw how ineffective this Cavs team can be on offense without Waiters Monday night against the Detroit Pistons. Waiters was inactive, and the Cavs struggled against a terrible defensive team.
But Waiters' numbers have been impressive on the whole, and even more impressive in the Cavs' last five games. Waiters is averaging 16 points, six assists and nearly two steals per game.
Once Irving returns, look for Waiters' shooting numbers to go way up.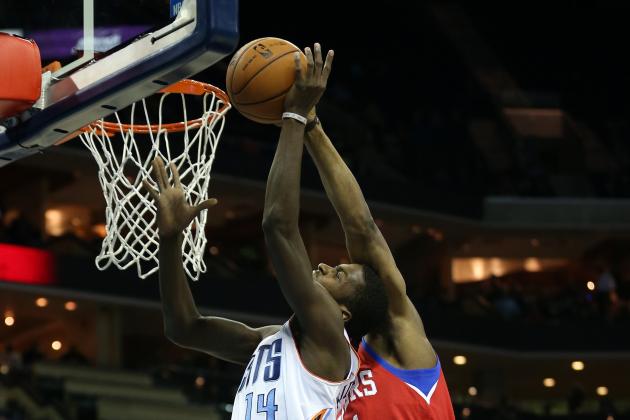 Streeter Lecka/Getty Images

In the name of full disclosure, let me say this up front. I love Michael Kidd-Gilchrist's game.
He is the type of transcendent player that comes around only about once a decade that can dominate the game without even scoring, and his stat line never quite shows his impact on the game.
He can't shoot a ton from deep, but that's OK. He is already becoming an elite defender, and that is just the beginning of his impact.
MKG is a natural-born leader. You can see his impact in this regard when watching Charlotte play. He is vocal on defense, helping to straighten out his mates when it comes to spacing, and especially zone defense positioning.
Offensively, he is explosive in the open court. But defensively is where he makes his money. He is already one of the best rebounding small forwards, and he is on the verge of some young Gerald Wallace/Andrei Kirilenko-type numbers.
If you have NBA League Pass, Charlotte games need to be a priority from this point forward!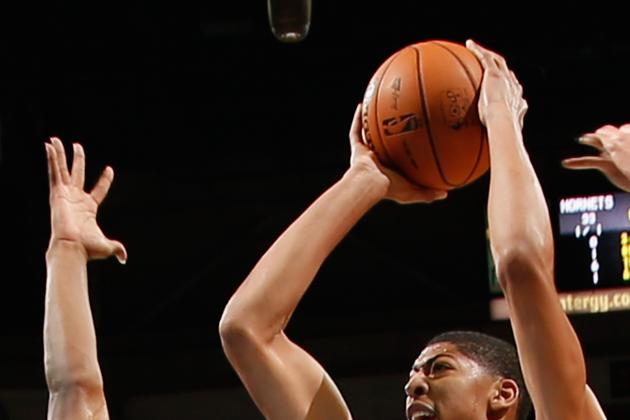 Chris Graythen/Getty Images

OK, so the sample size for Anthony Davis is a lot smaller than the other rookies on this list, but it is nonetheless impressive.
Davis, in just six games, is averaging 16 points and over eight boards and two blocks per contest.
The most impressive game so far was his matchup against Tim Duncan and the Spurs. Davis went right at the future Hall of Famer, battling him to essentially a draw and holding his own on both ends of the court.
The most impressive part of his game is his offense. He looks to be a dominant post scorer in the making, something that even the wildest-eyed scouts didn't see coming.
I stick by my stance that Davis is the second coming of Alonzo Mourning.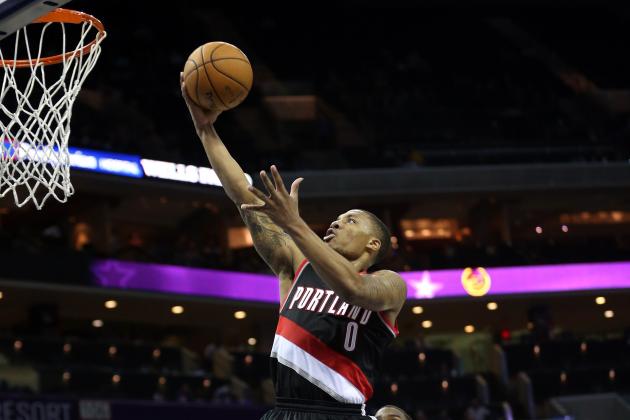 Streeter Lecka/Getty Images

So far this season, no rookie has been more important to their team's success. Sure, Anthony Davis looked tremendous in the handful of games he played and Michael Kidd-Gilchrist is a player that can dominate without being able to shoot from the perimeter, but Lillard far and away has been the most important rookie to his team's success.
There were questions about Lillard's ability to play at this level given the fact that he played for such a small college (Weber State).
But so far, he appears to be on the verge of elite point guard status already, and he has only played a month of professional ball!
It was known that Lillard could shoot from deep, but so far, he has exceeded even the wildest expectations about that ability. He is shooting close to 39 percent from deep.
But the real impressive part of his game has been his ability to set up his teammates. He is averaging over six assists per game to go along with his 19 points per contest.
The Blazers definitely have found their point guard of the future in Lillard, another in a long line of great ones in team history.