Tottenham Hotspur: 5 Biggest Questions for Spurs Going Forward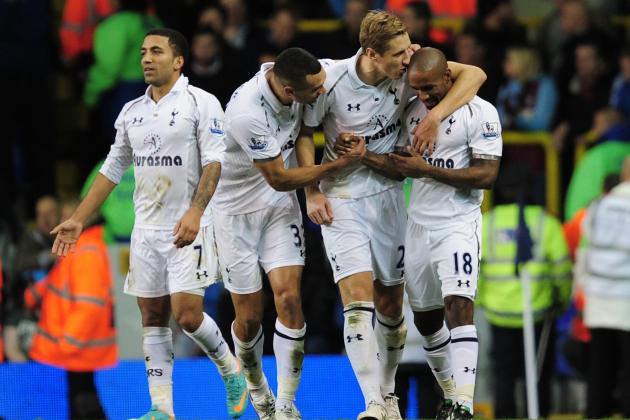 Jamie McDonald/Getty Images

So much for all the talk of Tottenham's struggles and manager Andre Villas-Boas' future.
In the span of six days, Spurs picked up three glorious victories in three Premier League matches, shooting up to fourth in the table and level on points with third-place Chelsea.
Of course, the quick rise in the standings indicates just how flawed many of the Premier League sides are this season.
Still, it's hard to fault Tottenham supporters for feeling optimistic about the club. After all, Spurs find themselves in a Champions League position despite playing below their potential for a considerable number of matches.
While this optimism is warranted, fans should (as always) be cautious about the future of the club.
So, with so much of the season left to be played, what can Tottenham do to stay in the top four? And what should they look to shore up for seasons to come?
Here are the five biggest questions facing Spurs right now.
Begin Slideshow

»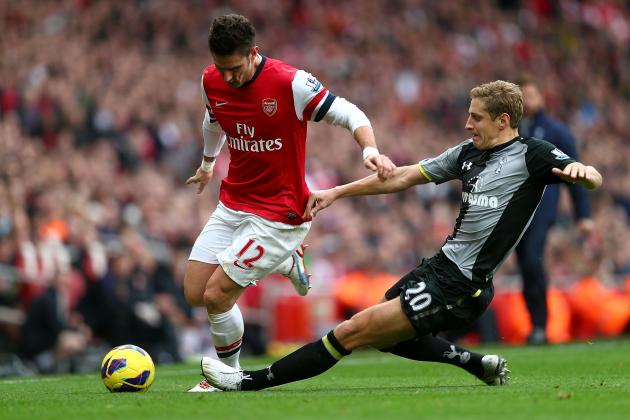 Clive Rose/Getty Images

Since the start of the season, Tottenham have not been at full strength in their back line.
French center-back Younes Kaboul underwent knee surgery in late August and has been out ever since. In mid-September, it was left-back Benoit Assou-Ekotto's turn, as the Cameroonian went down with a knee injury that has kept him out for an unexpectedly long period of time. Kyle Walker has also had injury troubles throughout the season.
Now, after finally working his way back into the first team, Michael Dawson was forced to limp off against Fulham this weekend with what looked like a hamstring injury.
Luckily, the defense has been fairly solid anyway.
Summer signing Jan Vertonghen has played incredibly whether at left-back or center-back, and Steven Caulker has been a break-out player.
Still, it seems as though the side is one injury away from a crisis, especially given the inconsistent play of William Gallas and Kyle Naughton.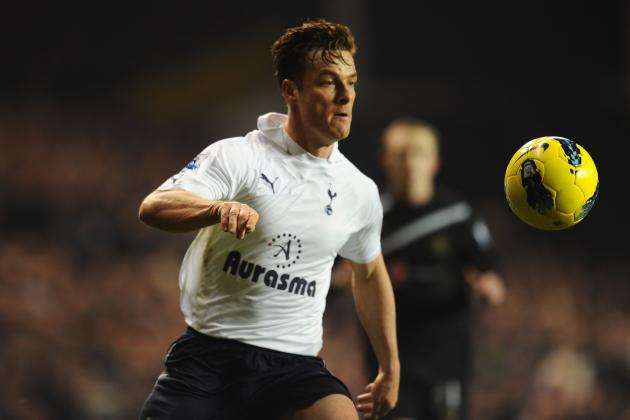 Mike Hewitt/Getty Images

After Spurs acquired him from West Ham last summer, Scott Parker built his spot in the side's midfield. The defensive midfielder was impressive enough that he developed a role on (and even captained) the England national team.
Unfortunately, Parker underwent surgery in August and hasn't seen a start yet for Spurs this season.
With new manager Andre Villas-Boas implementing his own system of play, it is unclear where Parker will fit into the team when he returns.
The most obvious switch might be for Sandro, but the Brazilian has been fairly effective in his role and even scored against Fulham on Saturday.
Summer signing Moussa Dembele has played so well that I doubt he will lose his position barring injury, while any other change for Parker would represent a shift in tactics.
No matter how they do it, though, Spurs would be well-advised to bring Parker back. His leadership, organization and scrappy tackling would be a great addition to the side.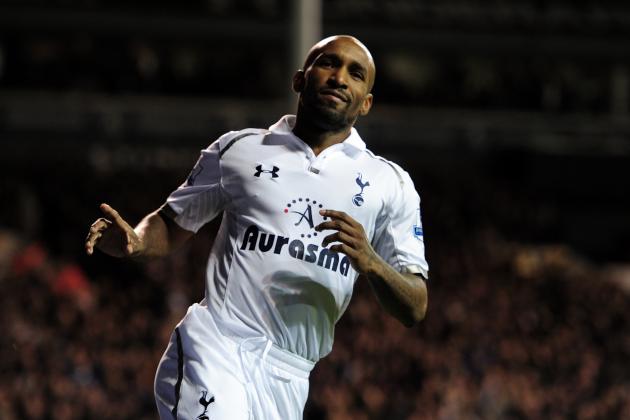 Jamie McDonald/Getty Images

After so many possible transfers fell through in August for Tottenham, the team seemed a bit thin at striker.
Jermain Defoe didn't have a sparkling record of consistent contribution, Emmanuel Adebayor's transfer saga had the potential to distract and every other choice was less than experienced.
However, the striking unit has done well thus far, mostly due to the great play of Jermain Defoe, who already has nine league goals this season.
Adebayor has also shown signs of his ability, though his red card in the North London derby is hard to overlook.
Hopefully Defoe can keep up his great form, but Spurs might do well to make a run at another striking option in January.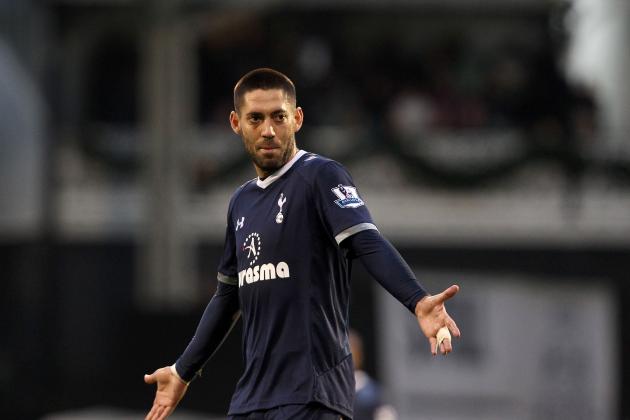 Jan Kruger/Getty Images

A few months into the season, Clint Dempsey and Gylfi Sigurdsson had been incredibly disappointing.
Dempsey had failed to get involved during his performances, looking almost invisible on the pitch. Meanwhile, Sigurdsson's final balls had been lacking, as the Icelander seemed to consistently make the wrong decisions.
Over the past few weeks, though, both have shown signs of their potential, finally beginning to come good on their abilities.
Clint has become much more involved, even setting up a few goals along the way, while Gylfi's slick move and near-perfect cross to Jermain Defoe against Fulham have Spurs supporters excited for the youngster's progression.
Let's hope that these trends continue for both.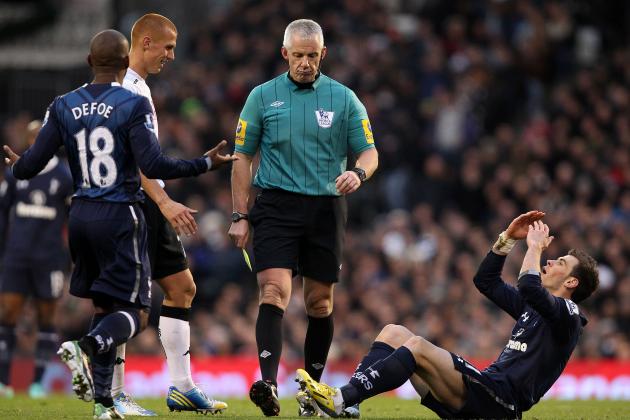 Jan Kruger/Getty Images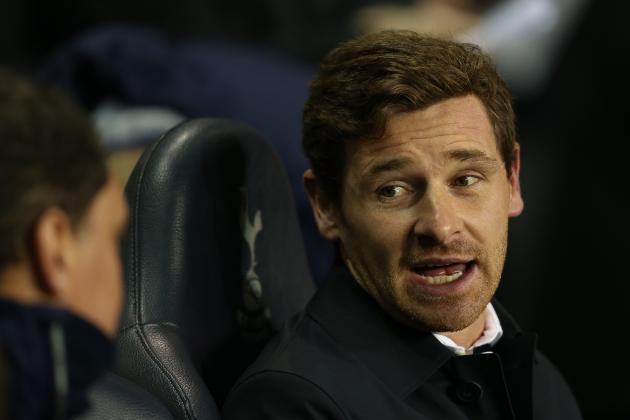 Julian Finney/Getty Images

So that's what I think.
What about your thoughts? Any questions I missed? Anything wrong?
Let me know in the comments section below.
For the latest news in the world of football, follow me on Twitter.